Get early access to exclusive Marvel, Star Wars, Doctor Who, more NYCC '22 merch as a Popverse member
Get draped in all the exclusive NYCC swag early as a Popverse member
New York Comic Con 2022 is just days away, and for some of us, it's all about the merch. The Javits Center will be buzzing with numerous shirts, posters, pins, Funkos, and more that are exclusive to show - including many items from Popverse's parent company, ReedPop.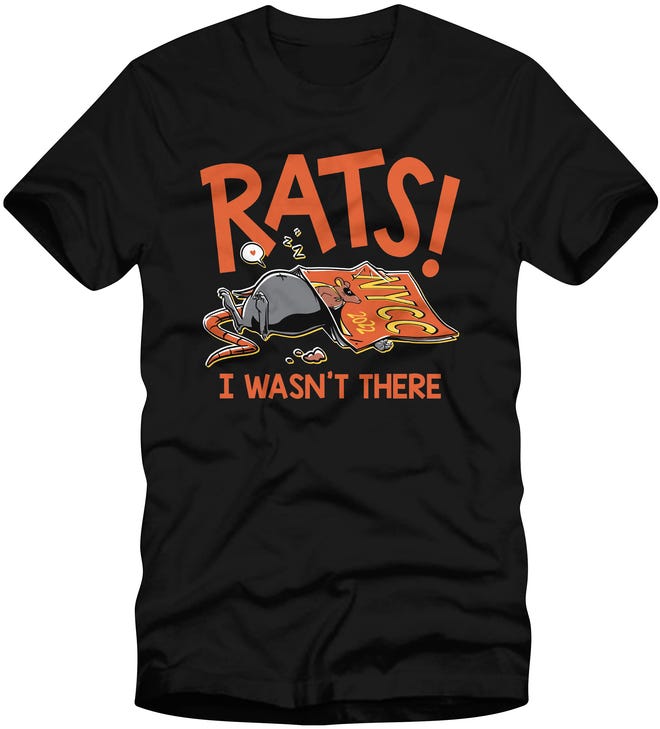 While normally you'd have to wait until New York Comic Con has actually begun to begin buying NYCC exclusive merch, Popverse members and NYCC digital ticketholders can buy these exclusive items early from the comfort of their homes - whether or not they'll actually be at New York Comic Con this year.
This early access includes NYCC branded merch, collabs with the American Cancer Society, and some exclusive apparel in partnership with Her Universe and Geeki Tiki. Popverse members have been sent these details by e-mail, and they can also gain access by logging in at the ReedPop Shop.
Not a Popverse member or NYCC digital ticketholder but want this early access? It's not too late to become a paid Popverse member or NYCC digital ticketholder now.
Here are the exclusive NYCC 2022 ReedPop merch items that Popverse members can buy early:
Tarot Card shirt
NYCC 2022 Abstract Skyline shirt
American Cancer Society x NYCC shirt
NYCC Alumni sweatshirt
Her Universe NYCC Disney shirt
Her Universe NYCC Disney dress
Her Universe NYCC Doctor who sweater
Her Universe NYCC sweater
Her Universe Thor/Loki hoodie
Her Universe Wakanda Forever ringer shirt
Her Universe The Sorcerer Supreme hoodie
Her Universe Star Wars hoodie
Her Universe Star Wars shorts
Her Universe Star Wars #3 shirt
Her Universe Mandalorian shirt
NYCC Pizza & Comics skate deck
NYCC 2022 Rats! I Wasn't There shirt
Power Rangers Geeki Tiki 5-pack
Stormtrooper Geeki Tiki stack
Temporary Tattoo set
NYCC 2022 pin set
And here's a look at what the exclusive New York Comic Con 2022 merch looks like:
ReedPop Shop
. There you'll find full details on size availability and pricing.
---
Be there from anywhere with
Popverse's New York Comic Con 2022 coverage
.