New York Comic Con 2022: Watch 30+ filmed panels, read numerous interviews and news reports, and hear conversations with celebrities
NYCC is here, and Popverse is in full force covering the news, panels, guests, and more
The biggest comic convention in North America returned in 2022, as New York Comic Con took place October 6 - 9, and Popverse was there. With on-the-floor reporting, livestreaming of major panels, inerviews in the Popverse skybox, and more, Popverse's inaugural NYCC was a rousing success.
But although NYCC 2022 is over, you can re-live the biggest moments with us - from panel write-ups, interviews, filmed interviews, and yes, streamed panels, here at ThePopverse.com.
The NYCC 2022 Popverse team was comprised of Editor-in-Chief Chris Arrant, Deputy Editor Tiffany Babb, Video Editor/Admin Veronica Valencia, Video Producer Ashley V. Robinson, Staff Writer Graeme McMillan, associate producer Vito Scutti, photographer Steve Prue, along with talented pop culture experts that included Chloe Maveal, Alex Jaffe, Joshua Lapin-Bertone, Jim McDermott, Pierce Lydon, and Greg Silber. The Popverse team was joined joined by its marketing squad, Jeremy Ross and Illianna Gonzalez-Soto.
Watch New York Comic Con 2022 panels with Popverse's video-on-demand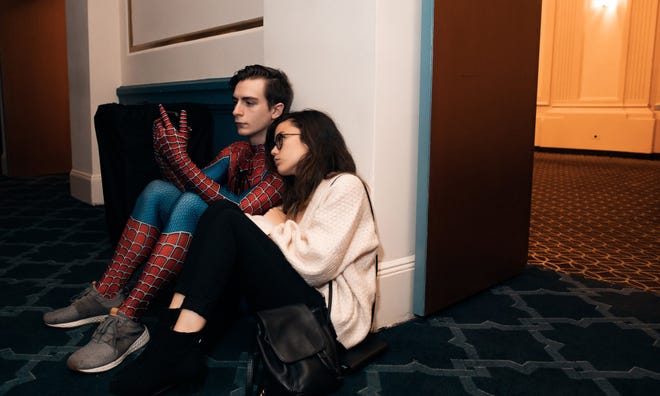 As with C2E2 and Emerald City Comic Con earlier this year, Popverse filmed (and in some cases livestreamed) panels from New York Comic Con's biggest stages.
You can watch recordings of these panels by becoming a Popverse member at the 'Fan' level (or higher) or buying a NYCC 2022 digital ticket. The NYCC digital ticket gives you access to all the panels filmed at New York Comic Con 2022, as well as access to all the great content from Popverse for 30 days. The annual Popverse membership includes live video panels from the upcoming MCM London Comic Con in October, and (yes) next year's Emerald City Comic Con and C2E2.
Here is a list of the New York Comic Con 2022 panels you can watch - and the number will be growing each week through the end of 2022. All times listed are in New York City's Eastern Time Zone. Portions of certain panels (including screenings, trailers, and footage) were blacked out by the companies running the panels.
NYCC 2022 comics panels
NYCC 2022 movie panels
NYCC 2022 TV panels
NYCC 2022 anime panels
NYCC 2022 literary panels
NYCC 2022 spotlight panels
NYCC 2022 cosplay panels
We also filmed the Harvey Awards, to air later this year.
Here's our convention panel streaming FAQ.
Read more about New York Comic Con 2022
Panel Reports
Interviews
News
Reporting
Be at New York Comic Con 2022 from anywhere, not just with our filmed panels, but also our comprehensive write-ups on all the major events of the four-day convention.