What's next for webtoons at NYCC
Discussing the future of the digital comics publishing platform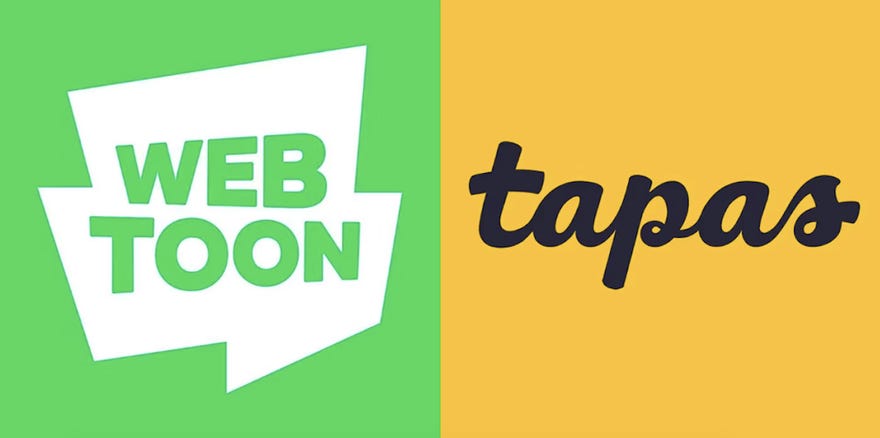 Saying that the internet changed comics would be the understatement of the century. It's not just the widespread, household success of the internet as a whole that has changed the game, however, but specifically, the success and growth of online comics, or webtoons. Thursday at New York Comic Con offered up an entire panel dedicated to talking to some of the industry professionals whose goals are in growing and encouraging the webtoons market. Moderated by Publishers Weekly journalist and co-creator of the manga-based podcast Mangasplaining Deb Aoki, as well as Webtoon Head of Rights Sandy Resnick, Vice President of Content at Tapas, Michael Son; and Deputy of Publishing for manga publisher Yen Press, Juyoun Lee, the panel took off quickly to an excited audience of fans and creators ready to hear what's next.
One of the key points touched on by the panel was just how different the tracking of success is between traditional print comics publishers and that of the Webtoon and Tapas digital platforms, with Aoki remarking that it's not as simple as reading the bookscan numbers or taking a peek at a chart of sales figures.
"I can tell you that 900 million dollars a year is what we produce in rich product value. It's a massive business and massive readership," said Resnick. "While we don't have anything like Bookscan, I'd argue that you could go to any Webtoon and see the numbers right there. You can just see who's reading."
This seemed to be the consensus across all of the publisher representatives present, including Son, who also remarked that comparing the platforms is like "comparing apples and apples," adding, "It's all just good. It's hard to directly compare because we have such similar systems."
The similarities between Webtoon, Tapas, and Yen Press was a topic that continued throughout the panel in terms of their values, particularly when it comes to using their platforms to promote and empower their creators. While Tapas readership tends to skew younger and more feminine, the overall success of the company is measured by a more global audience.
"There's no one type of story," remarked Son. "At Tapas we're producing almost one thousand originals. You're bound to to make something that doesn't look like anything else out there. The problem we ran into for a while though was that we couldn't find publishers that could handle what we were putting out. Now we're taking books to places like McNeel and Yen Press. The onus is on us to give more publishers the opportunities to work with the creators alongside us; to discover how to serve them better."
When it came to recommendations for the audience and growing the insights of new creators' works, Juyuong herself asked if the sites curated recommendations based on AI — a popular method among many other publishers and social media sites. Both Resnick and Son explained their company's methods of curation — amazing curation teams that work in conjunction with marketing teams — whose bespoke ways of connecting stories add a personal flair to making sure readers discover more of the types of things they love.
"We let people publish what they want within our guidelines and we encourage everyone to create," concluded Son. "Sometimes if it grows an audience we'll work with them and make it even bigger, which just creates more of a desire for more people to create. I wake up every day and go to work wondering how to make creators succeed even more. We really do have the best jobs."
---
Throughout all of New York Comic Con 2022, Popverse is going to be keeping up with everything that happens, from panels and breaking news to interviews and the best cosplay on the show floor. We'll be sharing everything as it happens — including exclusive livestreams from the biggest panels at the show — so let us keep you in the loop all weekend.
If you've enjoyed this coverage, please give Popverse a shoutout by tagging us on @PopverseSays on Twitter, Instagram, or Facebook, or linking to us at www.thepopverse.com.