Vault Comics teases a new line of titles on the horizon as part of NYCC 2022 panel
"This one has rocket fuel dripping from it."
If you want to see a publisher who has truly seen skyrocketing success, you need look no further than the name Vault Comics. Since 2017, the independent publisher has put out some of the industry's most unique genre material, drawing in new readers with every release thanks to a variety of creators who, seemingly, are given the creative freedoms that many publishers seldom offer in the contemporary. Hosting their first panel at New York Comic Con ever — a feat that feels surreal given the immense impact of their line — it was clear that not only are the team behind Vault beyond excited about their astronomical rise, but their continued success well into the future. Moderating the panel was Vault's own director of special events Daniel Crary — followed by a panel of the director of sales David Dissanayake; editor-in-chief Adrian Wassel, and I Walk With Monsters illustrator Sally Cantirino — who kicked things off by asking how the five-year journey of Vault's climb got its impetus.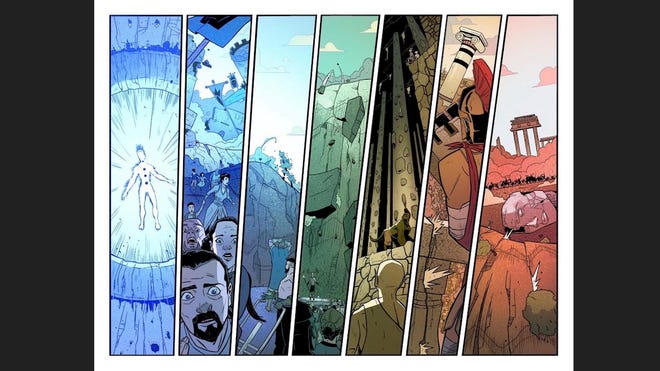 "My brother Damien is the publisher. We're family and we're nerds and we really wanted to make a comic," says Wassel. "More than a decade back we decided to self publish and took those comics to a few shows. We built an infrastructure off of all of the amazing creators that we found along the way because we saw this space in the market that we wanted to move into. We wanted to support these other creators and their incredible stories that couldn't seem to find a home elsewhere. We wanted to be an usher for all those great people we'd met along the way."
While this might feel like an amazing dream come true, the team admitted that there was plenty that they wish they'd know along the way — stressing the important things that many people forget about like getting on the Final Order Cutoff list for retailers and, generally, finding ways to work with retailers overall.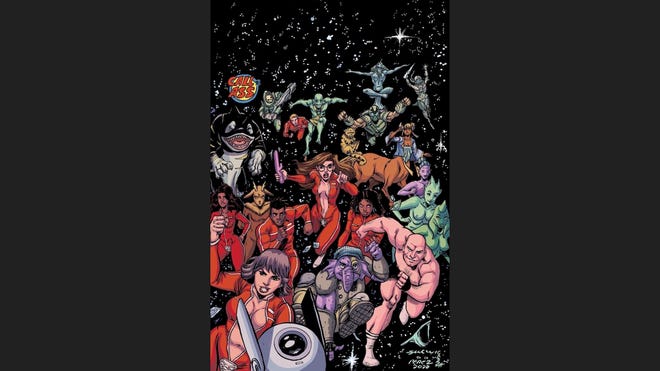 "Ive been a retailer myself, so I come to sales and marketing from that perspective," adds Dissanayake. "Thats the real takeaway. You have to design whatever you want to do around what will work for the retailers. If it doesn't work for them then they're not doing to buy it."
In terms of the publisher's output, there was plenty of opportunity to discuss their flagship title, Heathen, which has become a beautiful and much-beloved queer viking legend, as well as Michael Moreci and Nathan Gooden's Barbaric; Tim Seeley, Sarah Beattie, and Rebekah Isaacs' Money Shot, and an entire array of titles on the horizon. Included in the list of upcoming titles was the continuation of Aaron Campbell, Tim Seeley, and Jim Terry's 'Deadwood meets monsters' series West of Sundown, preview pages of the final issue of Barbaric, and teasers for The Nasty — John Lees and George Kambadais' upcoming horror series around the UK era of moral panic and video nasties.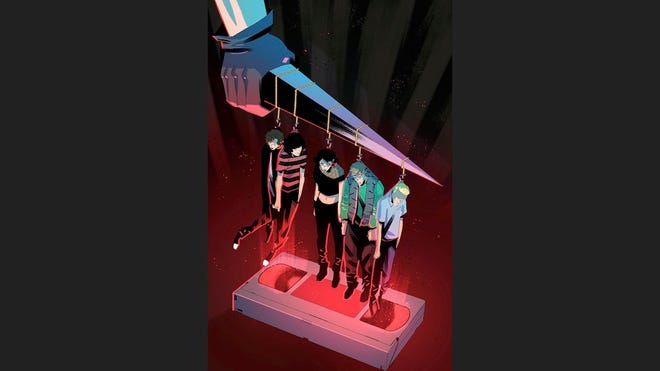 While the publisher was not able to make any formal announcements about further titles just yet, the teaser was put on the table that there may be a whole new line of original graphic novels on the way from Vault very soon.
"There's a new imprint that we're really excited about," concludes Wassel. "It's a big step forward and very different for us and we're really thrilled. We've done OGNs in the past and it's very different from single issues, but this one has rocket fuel dripping from it. We can't wait to tell you all about it."
---
Throughout all of New York Comic Con 2022, Popverse is going to be keeping up with everything that happens, from panels and breaking news to interviews and the best cosplay on the show floor. We'll be sharing everything as it happens — including exclusive livestreams from the biggest panels at the show — so let us keep you in the loop all weekend.
If you've enjoyed this coverage, please give Popverse a shoutout by tagging us on @PopverseSays on Twitter, Instagram, or Facebook, or linking to us at www.thepopverse.com.