Avatar Legends, Abrams Books, Dark Horse Comics continue the Avatar legacy
The Last Airbender was just the first story.
The Last Airbender was far from the last of the story. While original animated films which continue the story of Avatar across multiple eras continue development at Paramount+, the universe continues to thrive across a wide variety of media. Just ask the creators: at the 'Water, Earth, Fire, Air: Continuing the Avatar Legacy' panel on Friday morning at New York Comic Con, fans of the 2000s Nickelodeon darling were treated to a wealth of information on what's to come in the Avatar comics, novels, and tabletop gaming.
We soon learned that NYCC is the second attempt to organize this panel, after a San Diego Comic Con presentation where a cascading catastrophe of circumstance meant that only novelist FC Yee, writer of the Rise of Kyoshi duology and the recently released Dawn of Yangchen, could make it to the show. This time, we had a nearly full panel of everyone BUT Yee, who checked in with a pre-recorded video message discussing his novels – the stories of Kyoshi and Yangchen, two previous incarnations of the Avatar set generations before the animated series.
Avatar Legends
Our first speaker was Brendan Conway, lead designer of the Avatar Legends roleplaying game which gives fans all the tools they need to tell their own stories in the Avatar universe. With a source book on the way in January 25th, 2023, players will have access to resources on all four nations across five different potential eras of your campaign: the Kyoshi era, the 100 Year War, the Last Airbender era, the Legend of Korra era, and the period in between Nickelodeon's two Avatar shows. Preorders open to the public on October 12th – but if you backed the development of Avatar Legends on Kickstarter at the requisite level, then you can expect your book a little earlier than the January release date. (Conway estimates about a month, but don't hold him to that. They're working out the logistics.)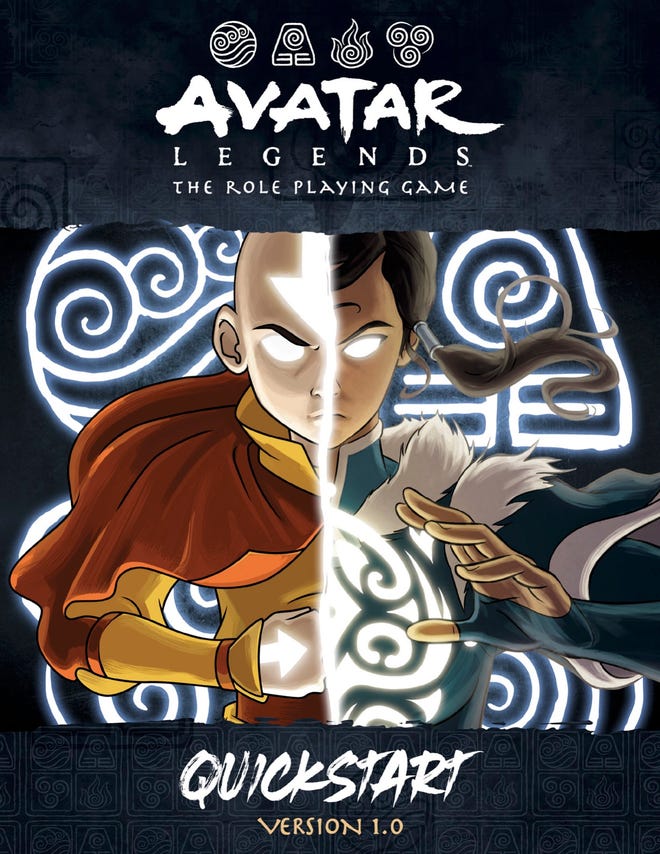 Avatar Legends is built on the popular Powered by the Apocalypse system, a framework used by most RPGs developed by Conway's Magpie Games. One of the central innovations in Avatar Legends is its use of 'balance tracks,' which keep track of a player's struggle between two opposing ideals and emphasizing the character growth which the Avatar world is so beloved for.
But the Avatar Legends Source Book is just the beginning. Wan Shi Tong's Adventure Guide, a supplemental resource containing stats on legendary Avatar characters and five pre-made adventure campaigns ready for play, will be on the way soon after. As soon as October 12th, players will be able to access an online toolkit to help build their Avatar Legends adventure. That will be followed in Summer of 2023 by a Republic City supplement, the sprawling metropolitan setting for much of the Legend of Korra series. An Avatar Legends Starter Set is in the works as well, complete with pre-generated characters, dice, and a gorgeous map.
Perhaps the most exciting news is that Avatar Legends will feature its own All-Star Actual Play webseries, where viewers can watch an Avatar Legends campaign unfold online. Run by Teen Killers Club author Lily Sparks, the All-Star crew features Becca Scott, Ify Nwadiwe, and two Last Airbender veterans: Suki voice actor Jennie Kwan, and Zuko voice actor Dante Basco. Conway gives the release date as "soon-ish."
The Avatar Novels
FC Yee may not have been able to make it, but the Avatar novels from Abrams Books were still represented on the panel by Yee's editor, Anne Heltzel. Anne speaks about the 'Avatar Studios' collaborative multimedia organization spearheaded by Avatar creators Bryan Konietzko and Michael Dante DiMartino, which was formally organized to keep the Avatar stories growing and thriving between the publications of Yee's Kyoshi novels and The Dawn of Yangchen. But if you're worried about story integrity, rest assured that the creators have remained involved in extended Avatar media even before that point, ensuring quality control across novels and comics alike.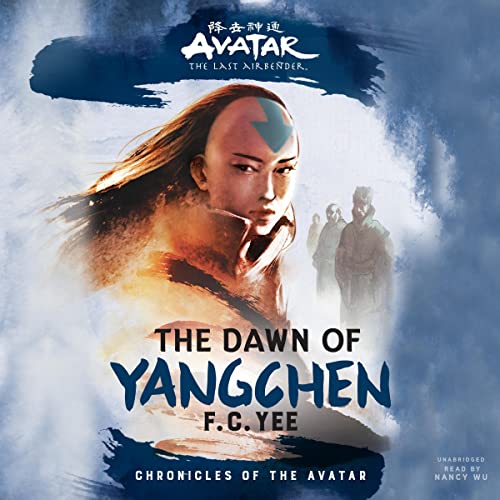 As editor, Heltzel's job is to direct Yee's deep knowledge of the Avatar world towards the young adult market, structuring story and characters to ensure that the right emotionality and stakes are in place through the story while providing essential history to the world. "I don't think there's ever been an instance where we haven't been on the same page," Heltzel says. "It's been pretty seamless."
Many in the audience were interested in why the Kyoshi books had been limited to a duology, when her long tenure as Avatar leaves so much more to tell. Heltzel says that she and Yee felt that their own story with Kyoshi had reached a natural endpoint. Their philosophy is that creating Avatar stories isn't just about "putting more content out there," but that there has to be an addition of qualitative value. Yangchen's story, one which emphasizes a more subtle approach to the position of Avatar over Kyoshi's blunt directness, is the next one Yee has to tell.
(Kyoshi fans shouldn't give up hope for more stories, though – at SDCC, Avatar Studios announced an animated Kyoshi film projected for a 2024 release on Paramount+.)
The Dark Horse Comics
The remaining panel was filled out by Alexandria Monik, interior artist for the Legend of Korra comics and Magpie Games' Avatar Legends sourcebooks, and Rachel Silverstein, one of the writers on the upcoming The Legend of Korra: Patterns in Time anthology exploring the relationships across generations in Korra's world. Silverstein announced that her story would explore the relationship between Asami Sato and her mother Yasuko, who was killed before the events of Legend of Korra. Monik too, will have a story she'll be drawing for Patterns in Time, developing the relationship between Aang's offbeat son and newly minted Airbender Bumi, and his wild child grandson Meelo.
The Legend of Korra: Patterns in Time will be available on November 29th. But this week, you can get the Avatar: The Last Airbender Boxed Set, which collects the three most recent graphic novels from Dark Horse set after The Last Airbender: Katara and the Pirate's Silver; Toph Beifong's Metalbending Academy; and Suki, Alone.
What's next for Dark Horse? At SDCC, the last incarnation of this panel unveiled Azula in the Spirit Temple, a long-awaited return to the story of The Last Airbender's most compelling antagonist, currently projected for release in Summer 2023. Faith Erin Hicks, Peter Wartman, and Adele Matera will return from the most recent Last Airbender graphic novels to tell this exciting new story.
k
Another trilogy of Legend of Korra graphic novels are in the works as well, Monik on art duties. We don't know much, but we did get one juicy detail: the first one will focus on Mako, Korra's ex-flame and Pro-Bender turned detective.
With rich novels, expansive comics, and detailed resources to tell your own Avatar stories on the way, there's hardly been a better time than now to be a fan of the Avatar universe – except, you know, when there's a show actually happening. But the newly formed Avatar Studios is just getting off the ground. We'll just have to wait and see what kind of cabbage stew they cook up for us.
---
Get fully immersed in NYCC with Popverse's wall-to-wall coverage of the event. From filmed panels to backstage interviews, on-the-floor coverage, news, cosplay galleries, and more - we're tracking it all in Popverse's New York Comic Con 2022 round-up.