Oni-Lion Forge is being sued for obscenity related to Maia Kobabe's Gender Queer. This is their response.
Breaking down the Oni-Lion Forge response to Gender Queer obscenity suit
Attorney and Virginia State Delegate Tim Anderson is petitioning (on behalf of his client Tommy Altmann, a failed Republican congressional candidate) the Virginia Beach city circuit court for an obscenity ruling against Oni-Lion Forge Publishing Group and cartoonist Maia Kobabe regarding Kobabe's original graphic novel Gender Queer: A Memoir.
In May, the same pair filed a restraining order against Virginia Beach Schools and Barnes & Noble also regarding Gender Queer (as well as A Court of Mist and Fury by Sarah J. Maas) to "enjoin them [both the schools and Barnes & Noble] from selling or loaning these books to minors without parent consent." This filing happened just after the Virginia Beach school board voted to keep Gender Queer in their libraries, only to later remove the book from shelves.
As for this current suit being filed, let's break it down.
So what is the actual lawsuit about?
The lawsuit calls for the circuit court to declare that Gender Queer, A Memoir is "obscene for unrestricted viewing by minors" under the Virginia obscenity law § 18.2-384 and asks for the publisher as well as Maia Kobabe to respond to these allegations.
Oni-Lion Forge Publishing Group's response to this call takes the form of a "Demurrer and Motion to Dismiss."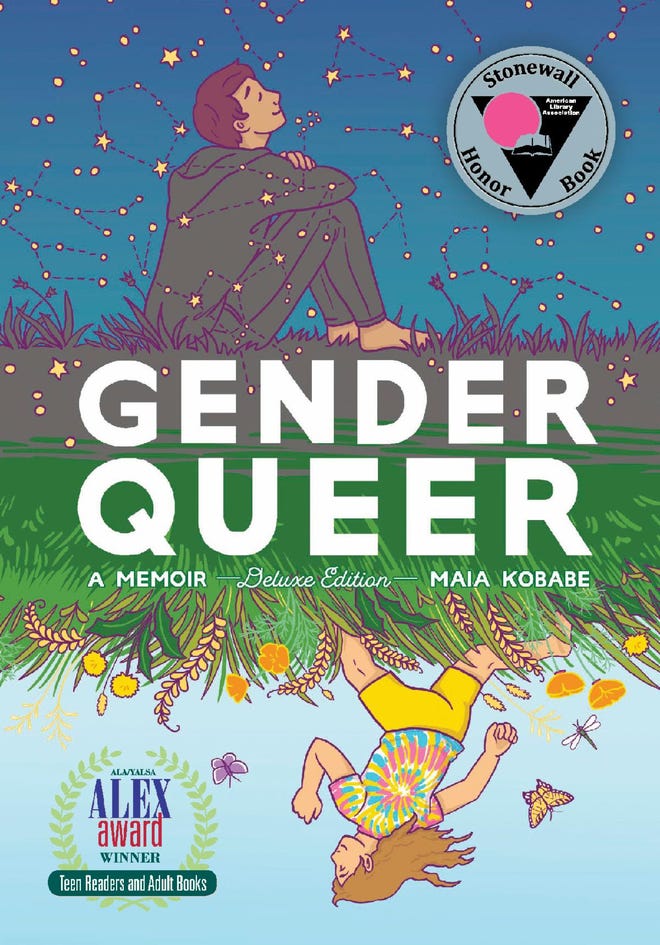 Let's dig into their argument and issues with the petition.
First things first, the company name listed on the petition is wrong
The original petition from Tim Anderson and Tommy Altmann named Lion Forge as the publisher, which the responding document from Oni-Lion Forge Publishing Group corrects as a "misnomer." Though Lion Forge originally published Gender Queer in 2019 before the Lion Forge and Oni Press merger, the company is now named Oni-Lion Forge Publishing Group (or Oni-LF).
Since the merger, Oni Press has become the predominant name used for publishing comics by the Oni-Lion Forge Publishing Group. While the Lion Forge name still exists, it is largely dormant with Oni Press (as Oni-Lion Forge Publishing Group) taking over the publishing side of things. For business matters, this company usually goes by the name Oni-Lion Forge Publishing Group.
Not all relevant parties were included in the petition
According to the section of Virginia law being addressed, the primary target of the law is actually referring to "the sale or commercial distribution" of the "obscene" book. For this reason, the petition should include "the author, publisher, and all other persons interested in its sale or commercial distribution." Oni-LF's motion to dismiss included a bolded section at the end of that excerpt, emphasizing that this petition should have included those involved in sale and distribution. In this way, Oni-LF is arguing that the petition filed is faulty because it is incomplete, or at least lacking in making "any good faith effort to identify" the other people/parties who should be involved.
The law itself is bad
The second point that Oni-LF uses to respond to the Anderson/Altmann petition is that the law § 18.2-384 itself is faulty, for two reasons. The first is the more obvious one. Oni-LF's response argues that the obscenity law is "unconstitutional and violative of due process and free speech rights guaranteed by the United States Constitution and Constitution of Virginia, both facially and as applied."
The second argument that takes place later on in the document, argues that the code "imposes 'knowledge' burdens on and threatens punishment against individuals who, in many instances, will have no actual notice of legal proceeding and subsequent orders issued by the court." In other words, someone might not know that they're being sued and not be able to send in a response to defend their case.
The document argues that the Virginia obscenity law has the potential to impair the rights of all people in Virginia as well as people who live outside of Virginia, but it doesn't require, after attempts to serve papers to interested parties in the case, a notice by publication (in the newspaper). There is an Order to Show Cause which does allow for notice by publication, but only in a local newspaper called the Virginian-Pilot, which would not reach those who were not in the area or in another state. Oni-LF argues that this is considered a lack of due process.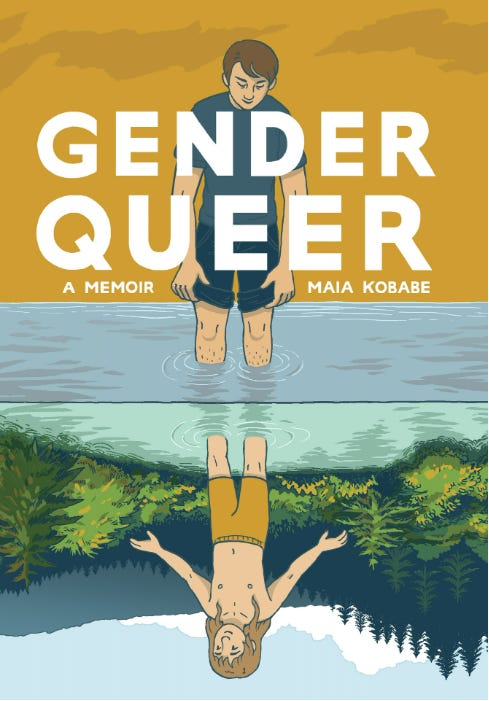 The petition fails to use the (bad) law properly
Oni-Lion Forge Publishing Group presents that the petition filed against Maia Kobabe and Oni-LF (although misattributed as Lion Forge) does not point out in which way this Virginia obscenity law applies to Gender Queer: A Memoir, arguing that there have been criminal violations made, but failing "to cite any criminal code that has allegedly been violated."
Oni-LF also argues that the petition "grossly mischaracterizes the nature and subject" of Gender Queer, and that the arguments that the petition submits are irrelevant to the suit and contradicted by the rest of the book. The obscenity law specifically mentions that works should be "considered as a whole." In this way, the publisher points out, "Petitioner, identifies seven pages of a 240-page book, ignores the context of those selections contained in the book, and asserts that the book is obscene."
One other interesting argument Oni-Lion Forge Publishing Group makes is that the obscenity law being addressed only allows for challenges of books that are obscene to "the entirety of the community of the Commonwealth," while the petition specifically argues that the book is obscene to minors, which is a sub-group, and not representative of the entirety of the community.
In conclusion…
Overall, Oni-Lion Forge Publishing Group argues that the petitioner "lacks standing" and has not made a strong enough case to establish standing in their argument.
While this particular petition doesn't seem to line up with local obscenity law, it is only one story and only one action in a wave of banning and removing queer-focused materials from schools and libraries across the United States. Gender Queer has been at the forefront of this conversation, alongside books like Mike Curato's Flamer, Raina Telgemeier's Drama, This One Summer by Jillian Tamaki and Mariko Tamaki, Fun Home by Alison Bechdel, and The Magic Fish by Trung le Nguyen.
Some context and thoughts
Just this month, a Long Island library decided to ban all Pride displays from children's sections the library as well as remove Pride-related children's books from their shelves before later voting to reverse this ban after New York Governor Kathy Hochul ordered the Division of Human Rights to investigate reports of Anti-LGBTQ+ bias.
The central aspect of these arguments is almost always (like the above petition) relating to children and obscenity, even when there is absolutely no mature content involved (though when there is mature content involved, it is, like in the petition above, constantly taken out of context). It has become increasingly common for politicians, both local and national, to adopt queer literature (and literature that speaks about race) as a talking point.
Tommy Altman's campaign website states, on his issue page, that "Critical Theory, Social Justice, radical leftism, the Cult of Woke. Whatever it's called, it poisons people against each other. It convinces people they are oppressed when we are all blessed to live in what I believe to be the greatest country on earth."
This systematic and deliberate movement to remove stories that contradict the above opinion is not only dangerous and immoral, but also a propaganda move that aims to portray one specific story about American life, while erasing the existence of others. This movement must be discussed, addressed, and counteracted whenever possible. It is not just about this petition, this case. This conversation and movement to ban queer literature under the guise of 'protecting children' is happening in libraries and school board meetings across the country, and there are no signs of it stopping.
---
This news comes alongside major shakeups at Oni Press, which Popverse has covered earlier this week.
---
To read more about the impact of banned books, check out this Popverse article about how banned books are often the books that your children should be reading.