How to read Goosebumps in order
Here's how to read all of the original Goosebumps series in order.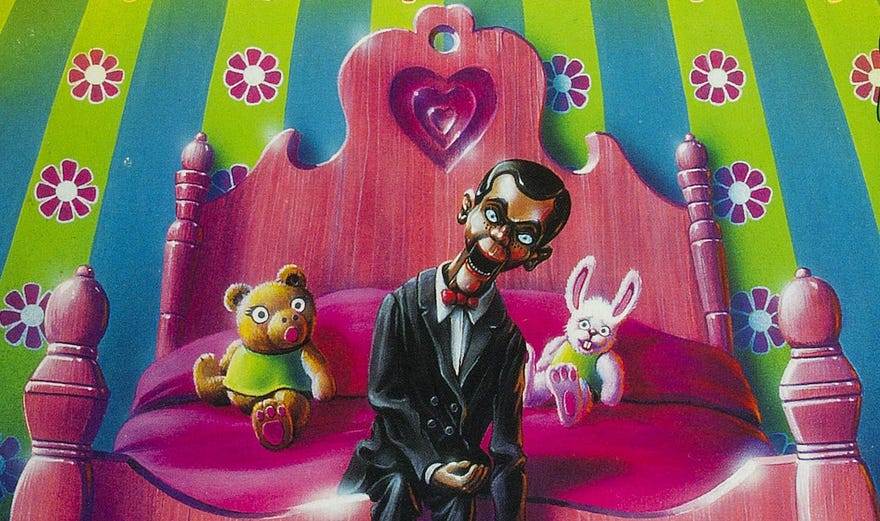 Goosebumps is the original spooky series for young readers by R.L. Stine. Shortly after it made its debut in the early 1990s, it swiftly rose to become the most successful kids' series ever (at the time). Several decades later, the original Goosebumps series has spawned sequel and spinoff series, video games and big screen, small screen and streaming adaptations.
With over 60 titles in the original Goosebumps series, figuring out where to start can be just as scary as the stories themselves. Here's how to read the original Goosebumps series, in release and chronological order, plus more of your questions answered.
Goosebumps books in release order
Here are the titles in the original Goosebumps series in release order:
Goosebumps in chronological order
The majority of the books in the original Goosebumps series are standalone stories and thus, don't have any chronological order within the plot. However, thanks to a few sequels in the series, there are some mini-arcs within the original series. Here are the chronological reading orders for those arcs.
Here are the books in the original Goosebumps series in chronological order:
How many books are there in Goosebumps?
The original Goosebumps series ran to 62 volumes. It was published from July 1992 through December 1997. It was followed by a sequel series, Goosebumps 2000, which included 25 published titles and was published from January 1998 through January 2000.
Two spinoff series were published contemporaneously during the run the original Goosebumps series. These included the six volume Tales to Give You Goosebumps short story anthology series, published from October 1994 through October 1997. And the choose your own adventure style Give Yourself Goosebumps series ran from July 1995 through February 2000. This included 50 titles, eight of which were special editions.
The next main Goosebumps series after the original series was Goosebumps HorrorLand, which included two arcs totaling 19 volumes and was published from April 2008 through January 2011. In addition to the 19 main volumes, Goosebumps HorrorLand also included a bonus book and a promotional book.
The Classic Goosebumps series was published contemporaneously with Goosebumps HorrorLand, and included some reprinted titles that tied in to the new Goosebumps HorrorLand books. 34 titles from the original Goosebumps series were reprinted in the Classic Goosebumps series. This 38 title series also included three books from the Goosebumps 2000 series and one from Give Yourself Goosebumps. Classic Goosebumps was originally printed from May 2008 through November 2011. Reprints occurred in April 2015, July 2018, and another is scheduled for March 2024.
The next Goosebumps series, Goosebumps Hall of Horrors, included six volumes and was published from March 2011 through April 2012. This was followed by Goosebumps Most Wanted, which was published from July 2012 through October 2016. It included one standalone title, ten main books, and four special edition books.
Next up was Goosebumps SlappyWorld. This included 19 titles and one special edition, and was published from February 2017 through July 2023. Finally, the currently ongoing Goosebumps House of Shivers had its first volume, Scariest. Book. Ever., published in September 2023. The second book in this ongoing series, Goblin Monday, is scheduled for publication on March 5, 2025.
What was the original Goosebumps book?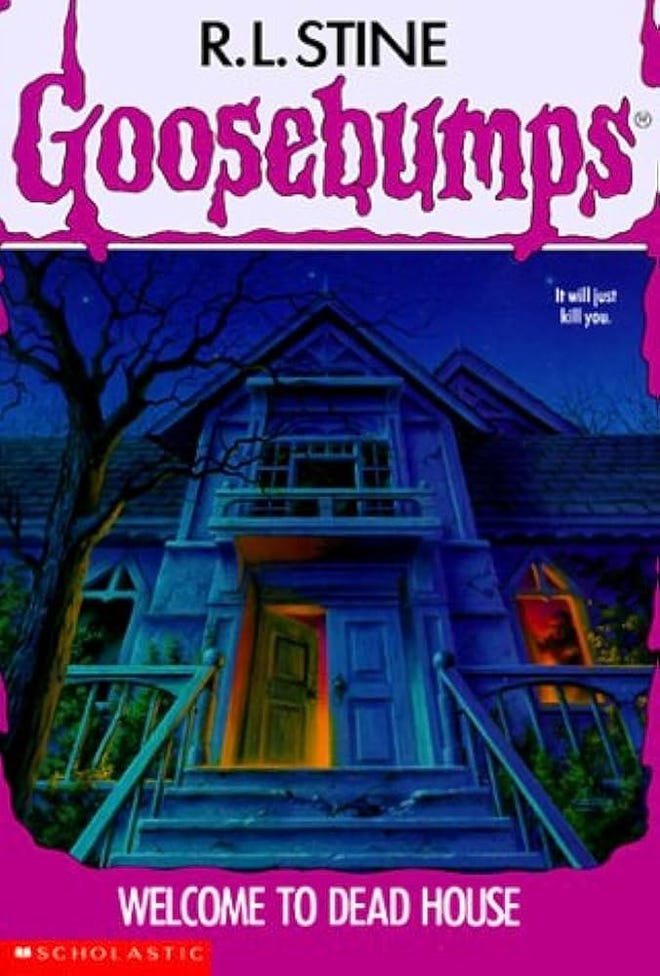 The original Goosebumps book was Welcome to Dead House. It was published in July 1992.
Why was the book Goosebumps banned?
The Goosebumps books have been challenged, censored and banned many times over the decades since Welcome to Dead House was first published. The Goosebumps series deals with scary topics and sometimes veers into outright graphic storytelling. While they are not as gruesome as many horror novels for adults, it is no surprise that the spooky stories have inspired some parents who felt the books were too frightening for their children.
What is the most popular Goosebumps book?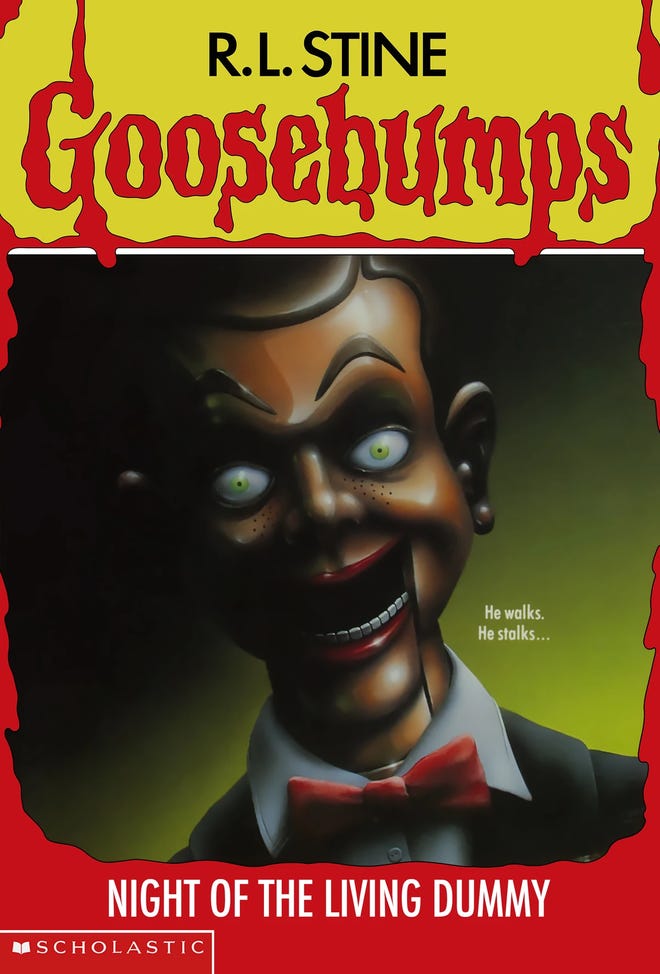 A strong argument can be made for Night of the Living Dummy as the most popular Goosebumps book. The story introduces Slappy, a recognizable and iconic character who has not only appeared in subsequent Goosebumps books, he has also played a major role in many Goosebumps adapations and spinoffs. In the sequel series Goosebumps SlappyWorld, Slappy even gets the chance to tell his own story.
What are the four rare Goosebumps books?
There are four Goosebumps books that are particularly rare. This is because they each only exist as first editions, having never been reprinted. In fact, Goosebumps fans have dubbed the quartet of titles "The Unreprinted."
The four rare Goosebumps books are:
Werewolf Skin, I Live in Your Basement! and Monster Blood IV were the last three books in the original Goosebumps run. This could explain why there were not reprinted.
Meanwhile, Legends of the Lost Legend did not get reprinted until it was included in the September 2017 release of the 25th Anniversary Retro Set.
Learn everything you need to know about the ongoing Disney+ Goosebumps series by clicking here!
Goosebumps The Musical: Everything you need to know about Phantom of the Auditorium