Orlando's MegaCon moves to earlier dates in 2024
The biggest fan event in the Southern US will take place much earlier than year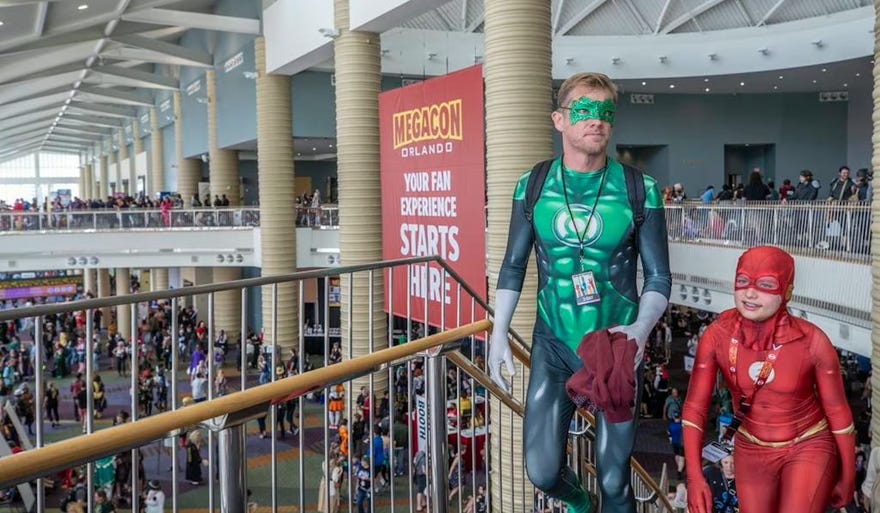 This year's MegaCon Orlando is still going on at the Orange County Convention Center — but we're already looking forward to next year, with the dates for MegaCon Orlando 2024 newly announced by show organizers.
Next year's MegaCon will take place Thusday February 1 through Sunday February 4, 2024, with the show staying at its regular home of the Orange County Convention Center once again.
Early February 2024 dates would make this is the earliest MegaCon has run in a calendar year - show organizers could be aiming to position itself as the first big show of the year in 2024.
MegaCon 2024 will mark the 31st anniversary of the show, which was launched way back in 1993. The show was purchased in 1999 by Florida-based publisher CrossGen, before being sold back to show organizer Elizabeth Widera in 2003 following CrossGen's financial collapse; Widera would go on to sell the show to FanExpo owners Informa Exhibitions in 2015.
Attendance for this year's show, which runs March 30 through April 2 hasn't been made available as yet, but in 2022, around 140,000 fans showed up for what has long been the largest fan event in the Southern United States. Who knows? Maybe next year, one of those fans could be you…!
---
Here's a guide to all the upcoming comic conventions to look forward to.