Five shows to watch after you've finished watching Our Flag Means Death
Finished watching OFMD? Here's some shows to check out next.
Our Flag Means Death is a pretty great show, but there isn't a whole lot of it out there. So what do you watch when you've finished watching the show (and rewatching it)? Well, that's where this guide comes in.
All of the shows below are being recommended for different reasons: some because they feature similar vibes, others because they might offer up what people liked about Our Flag Means Death. But overall, if you're looking for something to watch after Max's fun pirate comedy, here are our recommendations.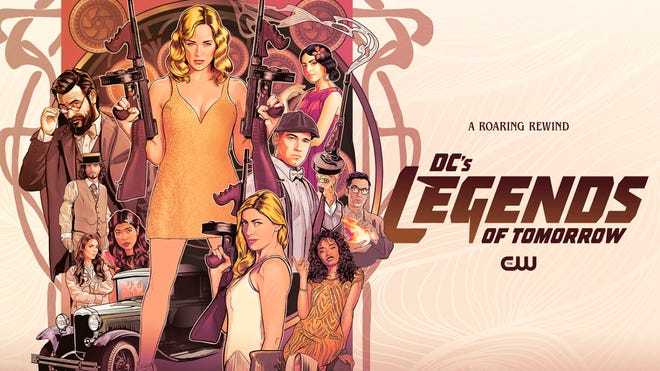 There's no show out there quite like Legends of Tomorrow. Though it had a bit of a dour start (if you want to jump straight to the fun, start at season 4), Legends of Tomorrow grew to become one of the weirdest (and most queer) shows on the air during its seven seasons. If you want sweeping queer romance, a diverse cast, and fun genre storytelling (plus lots and lots of found family vibes), you will be doing yourself a favor by getting into this bizarre superhero show.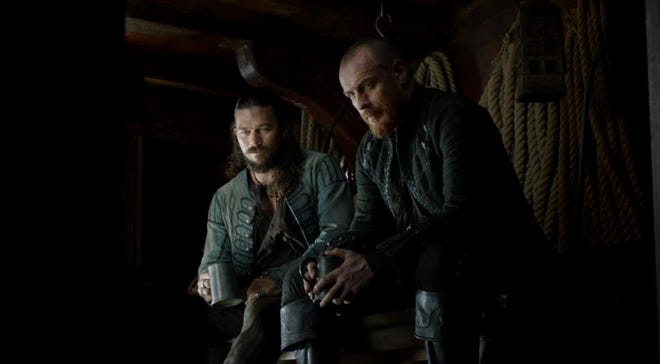 Black Sails is great. Sure, the tone is much more serious than Our Flag Means Death, but if you want memorable characters, some of which are pulled from pirate history (others pulled from Robert Louis Stevenson's Treasure Island lore) and central queer pirate romance, this is a great show to watch after Our Flag Means Death.
Plus, it helps that Black Sails tells a complete story within its four seasons and includes some really standout acting performances from actors Toby Stephens, Luke Arnold, Toby Schmitz, and Clara Paget.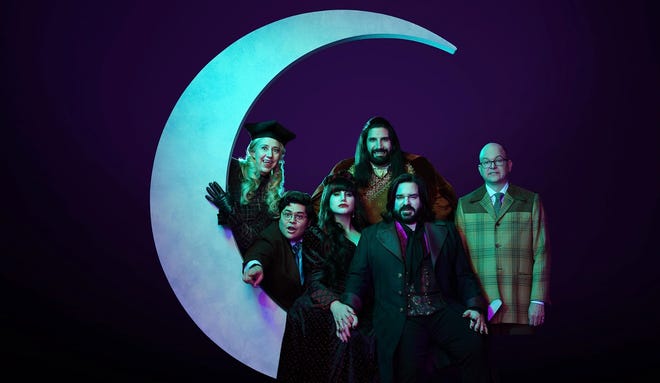 What We Do in the Shadows might seem like an obvious choice, considering it shares executive producer Taika Waititi with Our Flag Means Death, but it's still a show worth pointing out. What We Do in the Shadows is the spinoff show of 2014 vampire parody of the same name, and it is really, really funny. The characters are quirky, the show is strange and off-beat, and it has a lot of fun poking fun at vampires and vampire tropes, just like Our Flag Means Death does for pirates.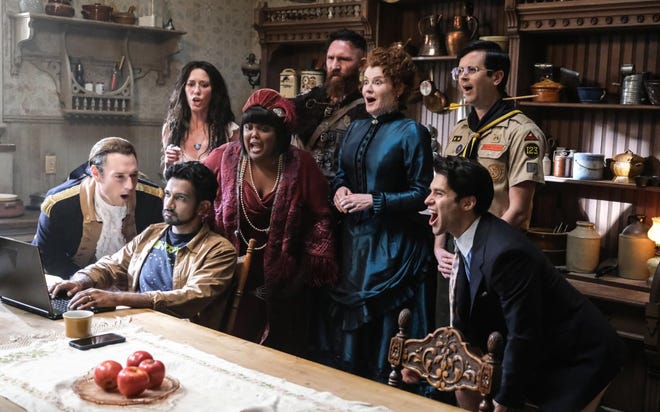 Both the British and American versions of Ghosts will be a sure hit for those who love Our Flag Means Death. Not only are both shows very funny in their own ways, they both also feature pretty stellar casts (the UK version's cast will be very recognizable to fans of Horrible Histories).
As for what the show is about: Ghosts follows a couple as they move into an old mansion that they're attempting to convert into a B&B, with varying success. Pretty standard right? Except for the fact that the wife (Alison in the UK version, Sam in the American) has a near-death experience and can now see and talk to the ghosts who reside in the old manor. Cue the ghost shennanigans. There's a lot of found family vibes in this one too.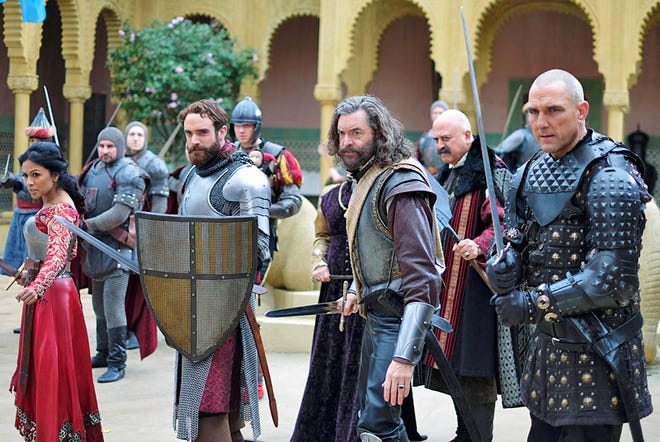 What if you got your genre parody with a sprinkle of musical magic? And not just any musical magic, but music from iconic composer Alan Menken of The Little Mermaid, Beauty and the Beast, and Aladdin fame?
Fans who enjoy Our Flag Means Death because of the comedic silly parody aspects (as well as underlying commentary about who usually gets to star in these genre stories) will find much of the same in Galavant, ABC's short-lived knights-and-ladies musical comedy, plus some wink-at-the-camera fun. (The second season starts with a song called "A New Season".)
Galavant really is a good time, and in hindsight, it's kind of amazing a show like that ever made it on air, let alone got a second season. Sure, it would have been nice to get a little more, but luckily for fans, the show was wrapped up in a satisfying manner, with happy endings for all.
---
Our Flag Means Death: Queer comics to read after watching the pirate comedy