Our Flag Means Death: Queer comics to read after watching the pirate comedy
If you liked the central romance in Our Flag Means Death, you'll love these queer-centric romance comics
While we wait for the second season of HBOMax's spirited pirate comedy Our Flag Means Death, we've got to put that nervous romantic energy somewhere. These following graphic novels have been collected because they all have a similar tone, energy, or romantic dynamic to the central relationship in Our Flag Means Death.
Most of these comics were made with a kid or young adult audience in mind, but there is one that is specifically aimed at adults, so if you're buying books for kids or teens, make sure to keep an eye on the warnings!
A witch named Sanja meets a conwoman named Lelek, and they strike a bargain. If Lelek gives up conning people, Sanja will teach her how to swordfight. As the bargain is struck, they also become travelling partners. Witchlight is a soft story that focuses on the dynamics between the individual and the community. There's some adventure here, but there are mostly quiet moments, as Lelek and Sanja find that they are beginning to care about each other more than they had planned.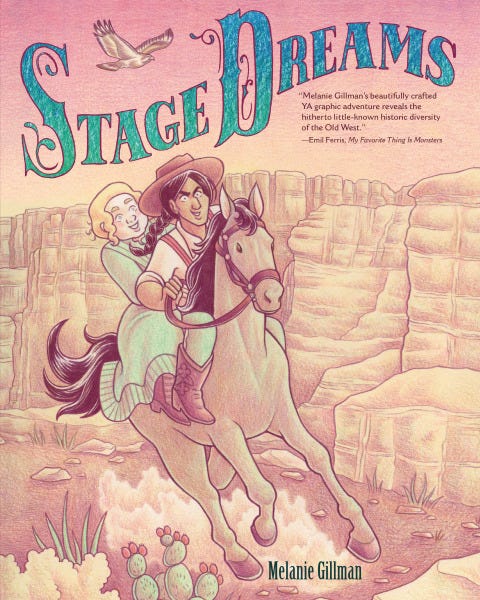 In a fictional reclaiming of untold queer history, Mel Gillman tells the story of two women, an outlaw and a runaway, as they team up to stop a Confederate plot. Gillman is known for their beautiful color pencil art and sweeping landscapes, and Stage Dreams has both of them in spades as well as an historical, sweet, and unlikely romance.
The Prince and the Dressmaker tells the story of the burgeoning relationship between a dressmaker with dreams of greater things and a genderqueer prince who learns something new about himself when he tries on a dress. This story is about how societal expectations can keep us from being our greatest selves, and how friendship and love can inspire us to take that next, daring step.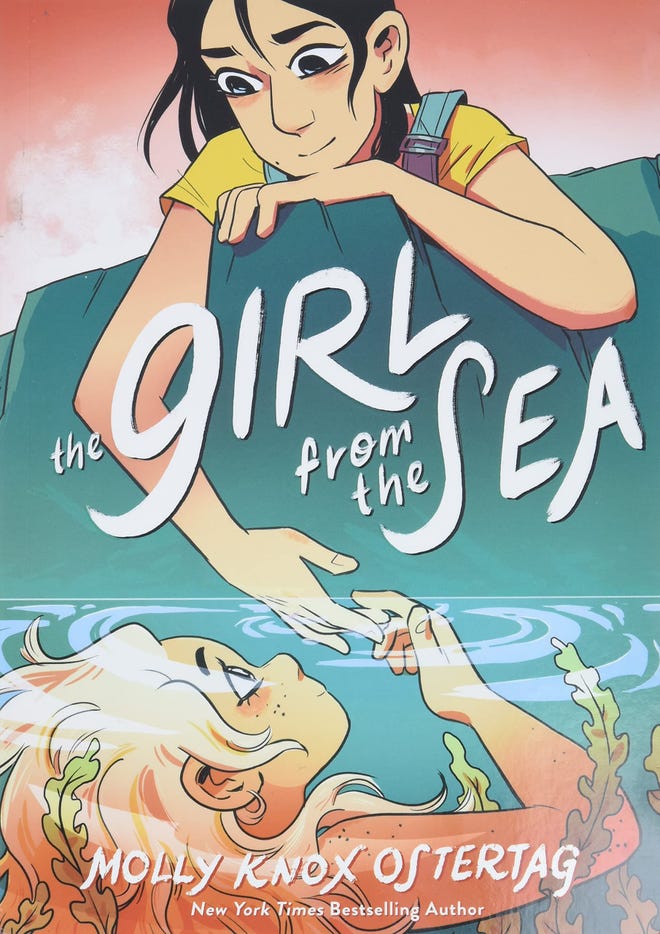 While this comic isn't necessarily an historic story, it does take place in and near the ocean! The Girl from the Sea follows 15-year-old Morgan, who can't wait to move away from the little island where she lives. One night, she is saved from drowning by a selkie named Keltie. While at first, they don't get along, their friendship quickly blossoms, and Morgan starts to develop deeper feelings for her friend.
Patience has just moved into a fancy country house to serve as a parlor maid. When she's paired up with a roommate— the lady's maid Esther, she doesn't expect to fall in love. Patience and Esther is a quiet romance that also touches on the wider world of Edwardian politics and the Suffragist movement. This graphic novel is meant for mature readers, as it does include Adults-only content.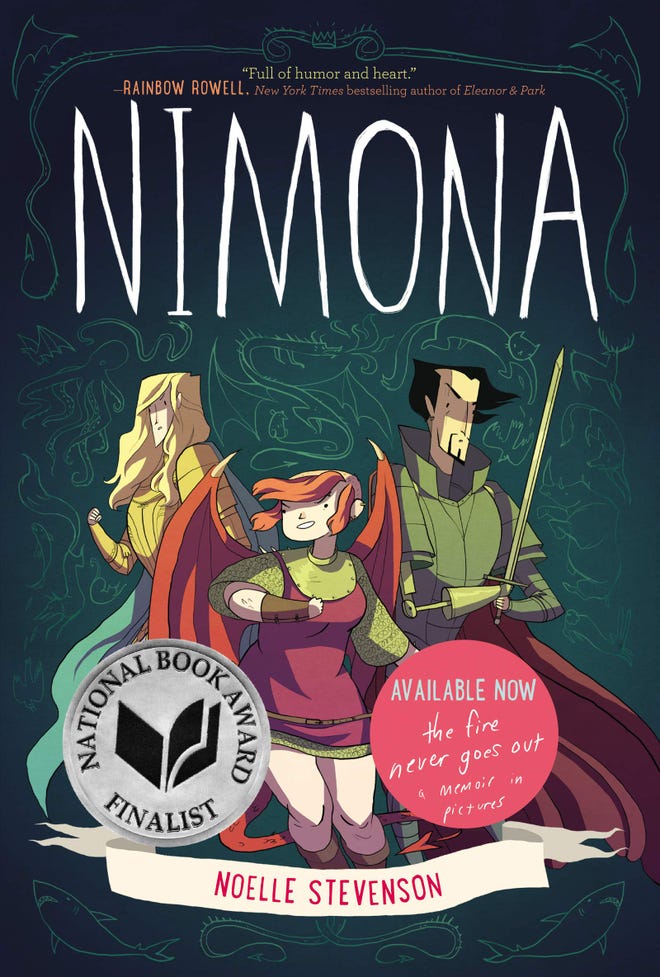 Nimona by ND Stevenson
Nimona follows a shapeshifter who becomes sidekick to Ballister Blackheart, a disgraced knight of the all-powerful 'Institute,' which he now aims to destroy. As Nimona and Ballister try their hardest to demolish the Institute, they learn how complicated power is and how easy it is to twist a story and make someone a villain or even a monster. The queer romance in Nimona takes place in the background, but the central story itself is queer in its portrayal of how societies treat those that it doesn't quite understand.
There are two princesses in this romance, and they couldn't be any more different. Princess Amira is a brave adventurer who rescues kindhearted Princess Sadie from a tower. This fun retelling of the princess rescue fairytale turns expectations on their head while telling a story about love, trauma, and kindness. This is a great read for young children, but Princess Princess Ever After will also charm adults as well.
---
Waiting with bated breath for the next season of Our Flag Means Death?
Check here to make sure you're up to date on all the news there is to know about season two of Our Flag Means Death
.
---
If you're interested in learning more about queer comics, check out Popverse's
interview with comics writer Jeremy Holt
.