Our Flag Means Death season 2: The release date, trailer, and everything we know about season 2
Stede, Blackbeard, and the crew return this October for Our Flag Means Death season 2 on Max
For months now, fans have been eagerly awaiting the arrival of the second season of Max's cult pirate series Our Flag Means Death. The show, from creator/showrunner David Jenkins, Emmy-nominated executive producer and star Taika Waititi, and Emmy-nominated executive producer Garrett Basch, was officially renewed for a second season back in June 2022, and ever since then, official updates have been few and far between. But now, at least, we have a rough idea of when the show will sail back onto screens.
When is the Our Flag Means Death season 2 release date?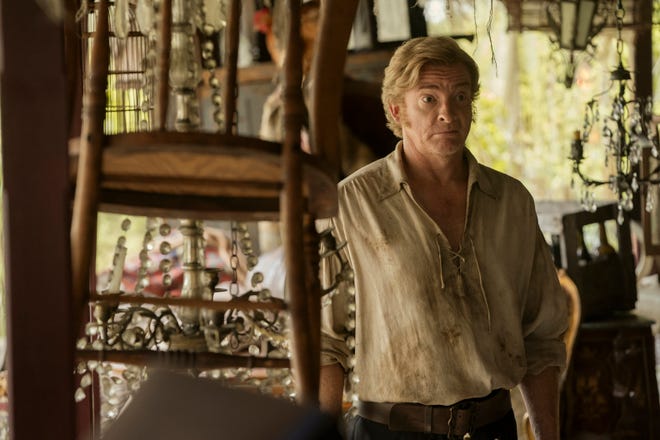 Our Flag Means Death season 2 debuts on October 5th on the streaming service Max with the first three episodes of the series. Following the debut, two episodes with be released weekly until the season finale on Thursday October 26.
This release schedule will coincide with the planned Our Flag Means Death actor appearances for New York Comic Con 2023, taking place October 12 through 15, 2023. Popverse has filmed and livestreamed numerous Our Flag Means Death panels from previous comic conventions - wouldn't it be just like us to do the same at NYCC 2023?
Stay tuned for announcements on specifics on the Our Flag Means Death season 2 release date - down to the day and time even - as well as Popverse's NYCC 2023 panel filming plans.
Who will the Our Flag Means Death cast be for season 2?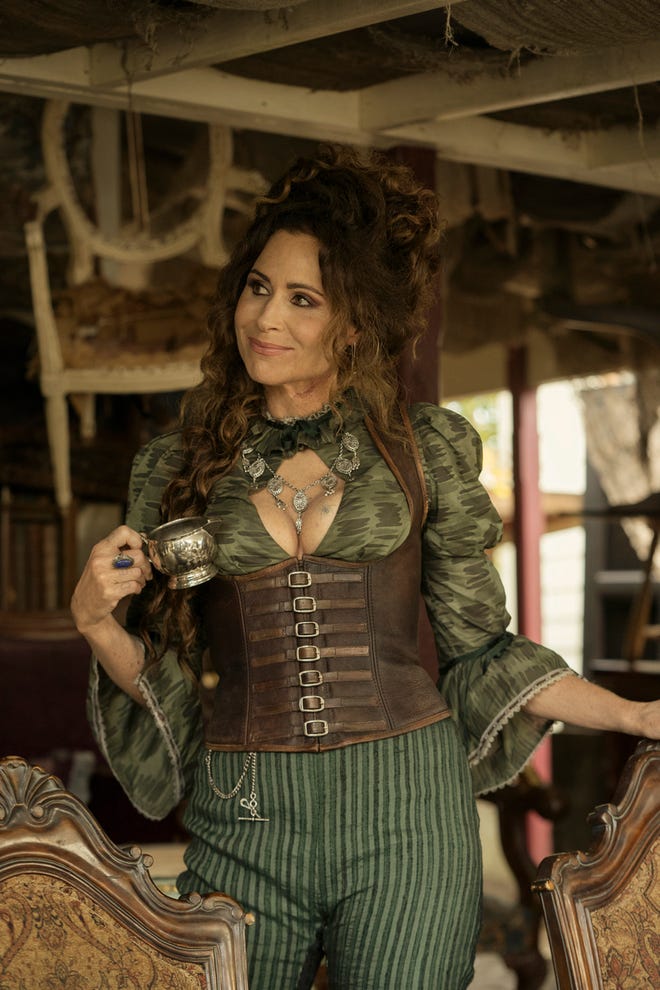 The second season of the comedy is set to see the return of most of the main cast of the show:
Rhys Darby as Stede Bonnet
Taika Waititi as Edward "Ed" Teach, AKA Blackbeard
Ewen Bremner as Nathaniel Buttons
Con O'Neill as Israel "Izzy" Hands
Joel Fry as Frenchie
Samson Kayo as Oluwande Boodhari
Vico Ortiz as Jim Jimenez
Kristian Nairn as Wee John Feeney
Matthew Maher as Black Pete
David Fane as Fang
Nat Faxon as The Swede
Leslie Jones as Spanish Jackie
New additions to the show include:
Madeline Sami
Anapela Polataivao
Minnie Driver as Annie Bonny
Ruibo Quan as Susan
Erroll Shand
Unfortunately, Gus Khan revealed on Twitter last year that he wouldn't be returning for the show's second season.
How many Our Flag Means Death episodes will there be in season 2?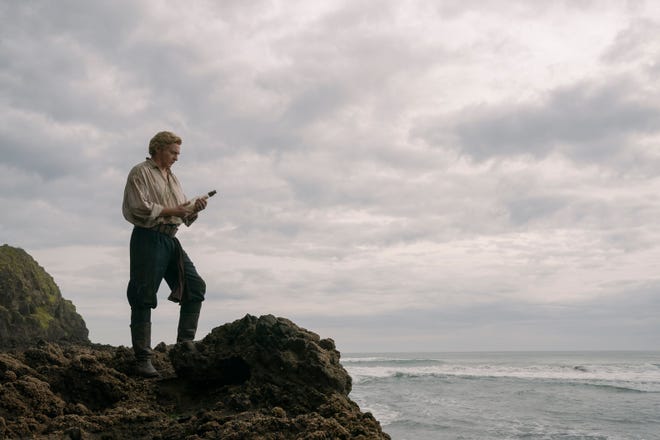 Although the first season of OFMD had 10 episodes, David Jenkins has revealed that the second season will only include 8. (Sorry, everyone.)
Is there an Our Flag Means Death trailer for season 2 yet?
Yes! There is finally a trailer for Our Flag Means Death season 2. You can watch it below.
Watch the full teaser trailer below.
When did Our Flag Means Death season 2 finish filming?
Our Flag Means Death season 2 finished filming in December 2022.
Season 2 production took about two months. In an interview with Collider, Taika Waititi revealed that production on Our Flag Means Death season 2 moved from Los Angeles, California, to New Zealand in October 2022. The producer and star said, "We start filming hopefully I think by October, and we're gonna shoot in New Zealand. We shot the last one in LA. Weird place to try and do something all on the ocean, so we're gonna go down to New Zealand which is surrounded by it. That's one of the things I'm most excited about for the next year."
What is Our Flag Means Death about?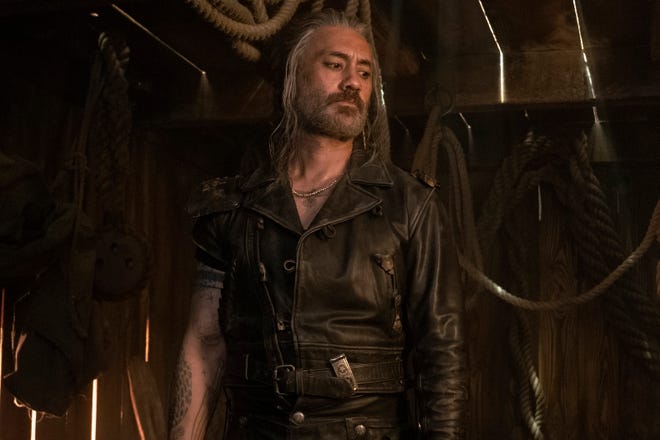 Set in 1717, Our Flag Means Death is a comedy series loosely based on the real-life adventures of Captain Stede Bonnet, known as the Gentleman Pirate because he was a moderately wealthy member of the landed gentry in Barbados before he abandoned his family to try piracy. Having no aptitude for swashbuckling, Captain Bonnet and his crew struggle to survive at sea, at least until they cross paths with the notorious pirate Blackbeard, who takes quite a shine to Stede.
What is the Our Flag Means Death plot for season 2?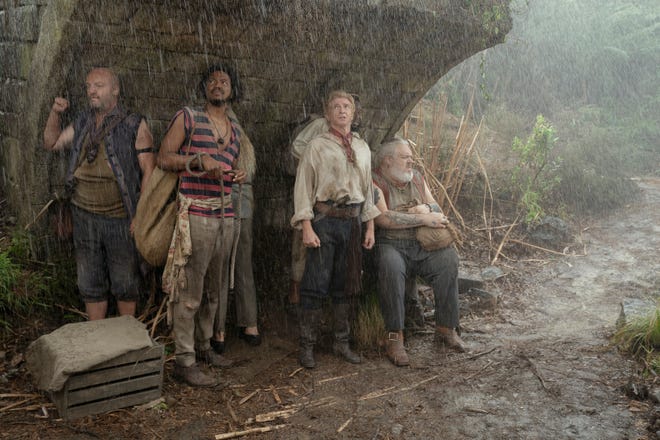 When the series' renewal was announced, Max shared an official logline for Our Flag Means Death season 2, which ran as follows:
"Season one was (very) loosely based on the true adventures of 18th-century would-be pirate Stede Bonnet, played by Rhys Darby. After trading in the seemingly charmed life of a gentleman for one of a swashbuckling buccaneer, Stede became captain of the pirate ship Revenge. Struggling to earn the respect of his potentially mutinous crew, Stede's fortunes changed after a fateful run-in with the infamous Captain Blackbeard, played by Waititi. To their surprise, the wildly different Stede and Blackbeard found more than friendship on the high seas... they found love. Now they have to survive it."
Admittedly, this doesn't give fans much to go on, but luckily for us, Jenkins has dropped hints about Our Flag Means Death season 2 in a few interviews. Excitingly for Gentlebeard fans, in an interview with Decider, Jenkins clarified that season 2 will focus on Stede and Ed's relationship because "the show is the relationship."
"We end [the first season] in a place where there is this breakup," explained Jenkins. "What happens after a breakup between these two people who, one's realized he's in love, and the other one is hurt in a way that he's never been hurt before? What does that do to each of them in an action, pirate world with them trying to find each other again?"
But that's not all. There's a bit more we can gleam from a new piece from Vanity Fair which covers a visit that writer Sarah Catherall took to the Our Flag Means Death set right before the end of filming. In this piece, we learn that at some point in the show there will be two armies, one of Chinese pirates and another featuring navy officers. We also know that there will be a storm in one episodes, as Nancy Hennah, who is in charge of hair and makeup, cited that day of filming as the most difficult (what with all the water everywhere).
In the same article, Con O'Neill shared that Izzy will have a big arc this season and "understands what love is and whom he's in love with," which seems a far cry from where Izzy was in the first season. Vico Ortiz shared a similar statement about their character Jim, saying "Jim really evolves in season two," taking on a more chatty and soft tone with their crew.
And, if anyone was nervous about romance being left out of season two, Catherall also teased that during her set visit, she witnessed a "major romantic moment between two key characters." So there's plenty to look forward to!
As for the rest - it's up to speculation. For more than a year, fans have been trying to guess where the show would go next, and according to the cast, some of those guesses aren't too far from reality.
"Sometimes I see a theory, and especially for season 2, and some of them are so close," Con O'Neill said during an appearance at Florida Supercon in July 2023. (Popverse members can watch the full panel for themselves.)
Which theories is he referring to? That would be telling... and he certainly isn't. I guess we have to wait until October to find out.
Where can I watch Our Flag Means Death season 2?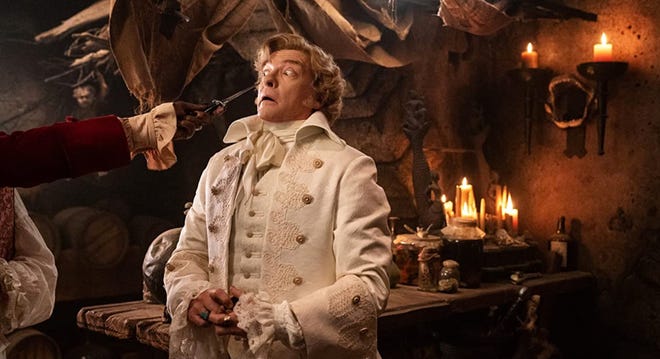 The second season of Our Flag Means Death will stream on Max, just as season 1 did in the US, but there's always a possibility that it could be shown more widely on HBO, with the cable channel one of the producers on the show. Outside of the US, the first season debuted on BBC Two and iPlayer on January 4, 2023, so presumably the second season will appear there at a later date.
To help you survive until Our Flag Means Death season 2 drops, check out these Our Flag Means Death convention highlight reels.
---
What's that? The full Florida Supercon panel above wasn't enough and you'd like to see more Our Flag Means Death panels? Then Popverse members may want to take a look at this panel from MCM in May 2023... or perhaps everyone wants to see the full ECCC 2022 panel.