Everything we know about Our Flag Means Death Season 2 on HBO
BlackStede returns in 2023 for Our Flag Means Death season 2 on HBO
After a somewhat rocky beginning for the 'gay pirate' show, HBO Max renewed the comedy series Our Flag Means Death, from creator-showrunner David Jenkins, Emmy-nominated executive producer and star Taika Waititi, and Emmy-nominated executive producer Garrett Basch, for a second season. Luckily for fans of the crew of the Revenge, HBO's decision means that series won't be ending on that cliffhanger of an ending.
When is the Our Flag Means Death season 2 release date?
While we don't have a specific release date yet, HBO has shared a sizzle reel confirming that new episodes of Our Flag Means Death will arrive sometime in 2023. We'll update here as soon as we get that info.
Who will the Our Flag Means Death cast be for season 2?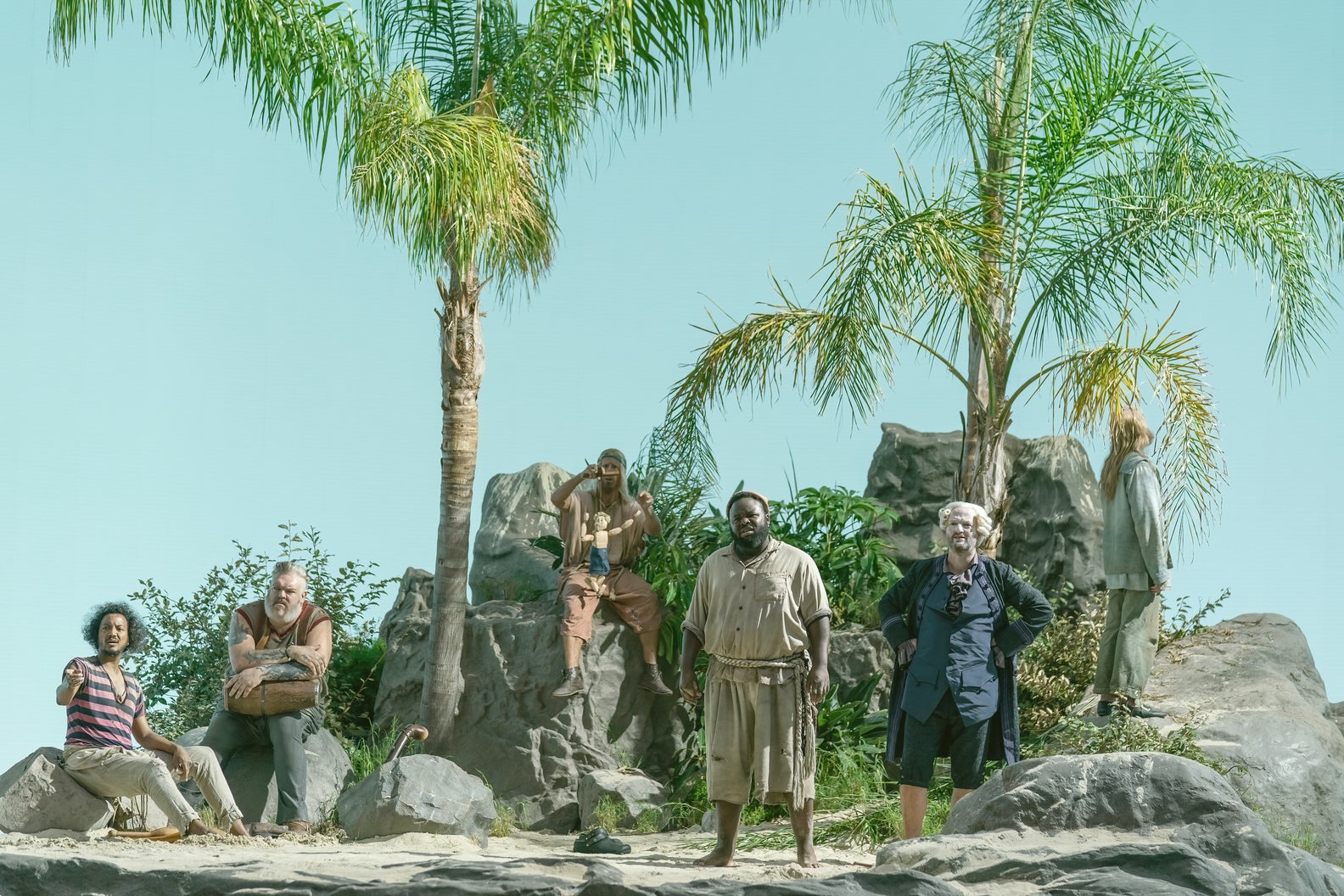 Our Flag Means Death season 2 will see the return of show leads Rhys Darby, who plays The Gentleman Pirate/Stede Bonnet, and Taika Waititi, who plays Blackbeard/Edward Teach. In addition, the majority of season 1's ensemble cast is expected to return, including Samson Kayo as Oluwande Boodhari, Vico Ortiz as Jim Jimenez, Ewen Bremner as Nathaniel Buttons, Joel Fry as Frenchie, Matt Maher as Black Pete, Kristian Nairn as Wee John Feeney, David Fane as Fang, Rory Kinnear, Samba Schutte as Roach, and Nat Faxon as The Swede.
Despite being callously tossed overboard by the dread Captain Blackbeard at the end of season 1, Nathan Foad's Lucius Spriggs is expected to return for season 2 (remember the golden rule: unless you see someone die on screen, they probably didn't die). On July 31, 2022, Jenkins tweeted that more turmoil was coming to season 2, teasing justice for Lucius and saying, "Anyone care to have their shit fucked up? Because this is happening. 🏴‍☠️💔🦄 #OurFlagMeansDeath #justiceforluciusrip."
Anyone care to have their shit fucked up? Because this is happening. 🏴‍☠️💔🦄 #OurFlagMeansDeath #justiceforluciusrip pic.twitter.com/wNYOOx6GzP

— David Jenkins (@david_jenkins__) July 31, 2022
On the antagonist front, Con O'Neill is returning as Israel 'Izzy' Hands to sabotage the budding relationship between Ed and Stede. Also likely to return are two antagonists who have worked with Izzy in the past: Leslie Jones as Spanish Jackie, a feared pirate captain with 19 husbands, and Fred Armisen as a barkeep in the Republic of Pirates and one of Spanish Jackie's husbands.
One season 1 cast member, however, doesn't appear to be returning for season 2: Guz Khan, who played Ivan, one of Blackbeard's pirates. Although no official reason has been given for this change, Khan confirmed on Twitter that he would not be returning to the HBO series, tweeting on June 2, 2022, "This is the industry sometimes, they might be choosing a different direction creatively, maybe it's a financial decision, maybe they weren't feeling your boy. But it's all part of the journey, and that's where the fun is for me!"
How many Our Flag Means Death episodes will there be in season 2?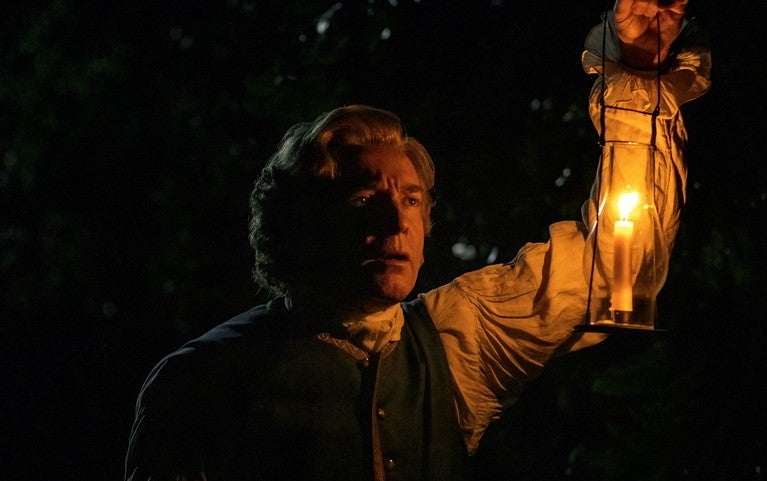 HBO still hasn't announced the number of episodes that will be in Our Flag Means Death's second season. However, there were 10 episodes in season 1, so we can guess that season 2 will also be about 10 episodes. We'll make sure to add any info we find to this section, as soon as we get it.
Is there an Our Flag Means Death trailer for season 2 yet?
There isn't an Our Flag Means Death Season 2 trailer yet. Blimey, there isn't even a teaser yet... But we're waiting patiently.
When did Our Flag Means Death season 2 finish filming?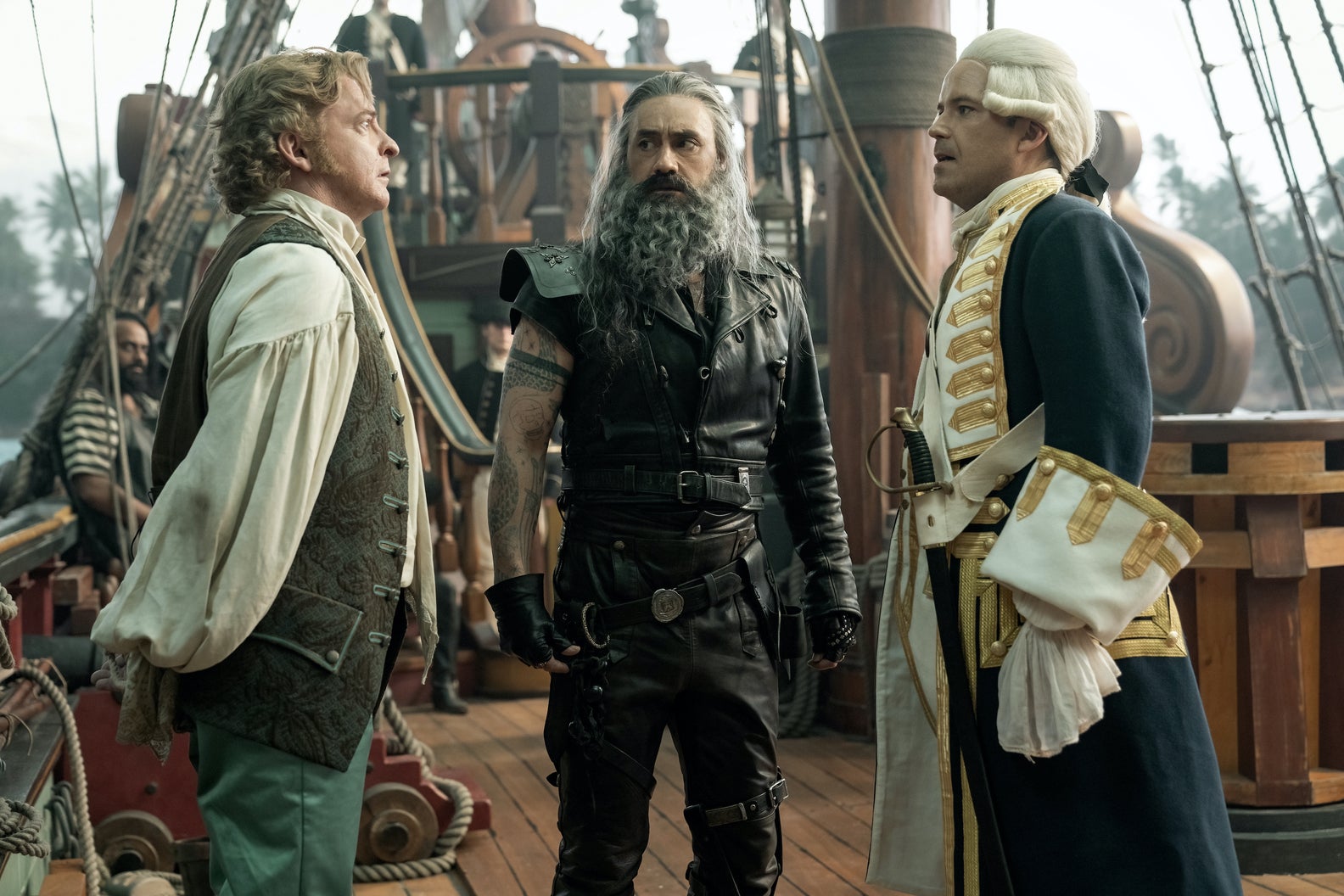 On December 13, 2022, series star Samba Schutte confirmed on Instagram, and series creator David Jenkins confirmed on Twitter that the second season of Our Flag Means Death had wrapped filming.
Season 2 production took about two months. In an interview with Collider, Waititi revealed that production on Our Flag Means Death season 2 moved from Los Angeles, California, to New Zealand in October 2022. The series creator and star said, "We start filming hopefully I think by October, and we're gonna shoot in New Zealand. We shot the last one in LA. Weird place to try and do something all on the ocean, so we're gonna go down to New Zealand which is surrounded by it. That's one of the things I'm most excited about for the next year."
What is Our Flag Means Death about?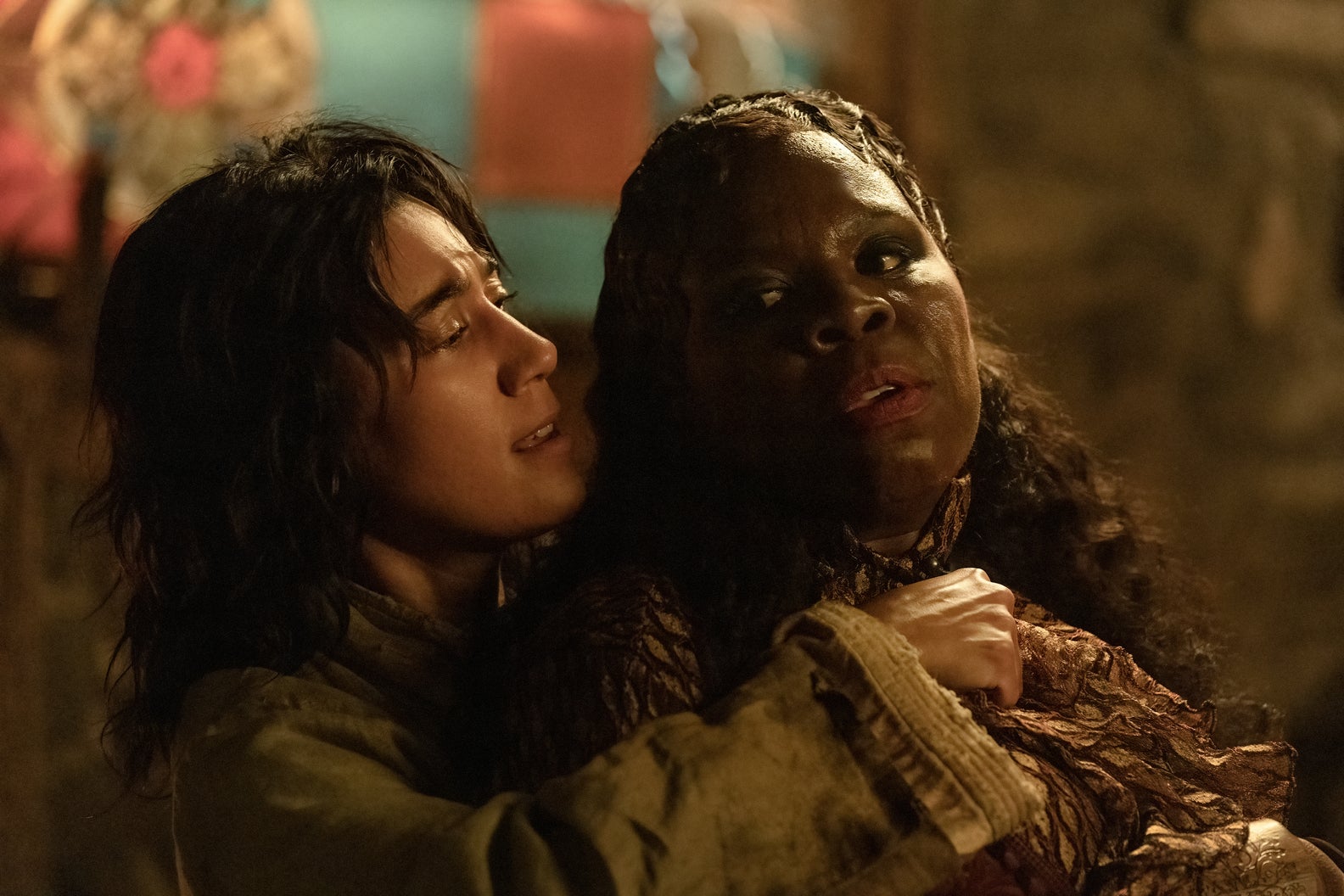 Set in 1717, Our Flag Means Death is a comedy series loosely based on the life and adventures of Captain Stede Bonnet, also known as the Gentleman Pirate because he was a moderately wealthy member of the landed gentry in Barbados before he abandoned his family to try piracy. Having no aptitude for swashbuckling, Captain Bonnet and his crew struggle to survive at sea, at least until they cross paths with the notorious pirate Blackbeard, who takes a shine to Stede.
What is the Our Flag Means Death plot for season 2?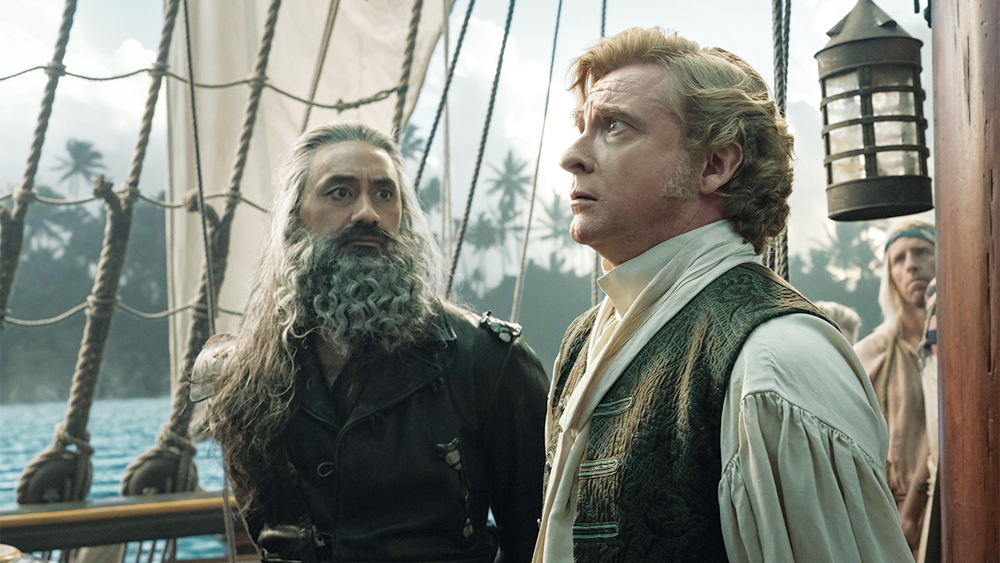 HBO has shared an official logline for Our Flag Means Death season 2, which you can read in full here:
"Season one was (very) loosely based on the true adventures of 18th-century would-be pirate Stede Bonnet, played by Rhys Darby. After trading in the seemingly charmed life of a gentleman for one of a swashbuckling buccaneer, Stede became captain of the pirate ship Revenge. Struggling to earn the respect of his potentially mutinous crew, Stede's fortunes changed after a fateful run-in with the infamous Captain Blackbeard, played by Waititi. To their surprise, the wildly different Stede and Blackbeard found more than friendship on the high seas… they found love. Now they have to survive it."
The HBO logline doesn't give fans much to go on, but luckily for us, Jenkins has dropped hints about Our Flag Means Death season 2 in a few interviews. Excitingly for BlackStede fans, in an interview with Decider, Jenkins clarified that season 2 will focus on Stede and Ed's relationship because "the show is the relationship."
Blackbeard and Stede fell in love over the course of season 1. However, love isn't easy, and the two men are separated in the last two episodes of the season, with Blackbeard believing he was abandoned by his lover (although he's only kind of right about that). Meanwhile, Stede reunited with his wife in Barbados, who wasn't pleased to see him return, and they devised a plan so that both of them can finally be in a relationship with someone they love. Faking Stede's death in the finale, the Gentleman Pirate leaves Barbados for good so that he can set sail again with his beloved Ed. But will Ed take him back?
"We end in a place where there is this breakup," points out Jenkins. "What happens after a breakup between these two people who, one's realized he's in love, and the other one is hurt in a way that he's never been hurt before? What does that do to each of them in an action, pirate world with them trying to find each other again?"
Where can I watch Our Flag Means Death season 2?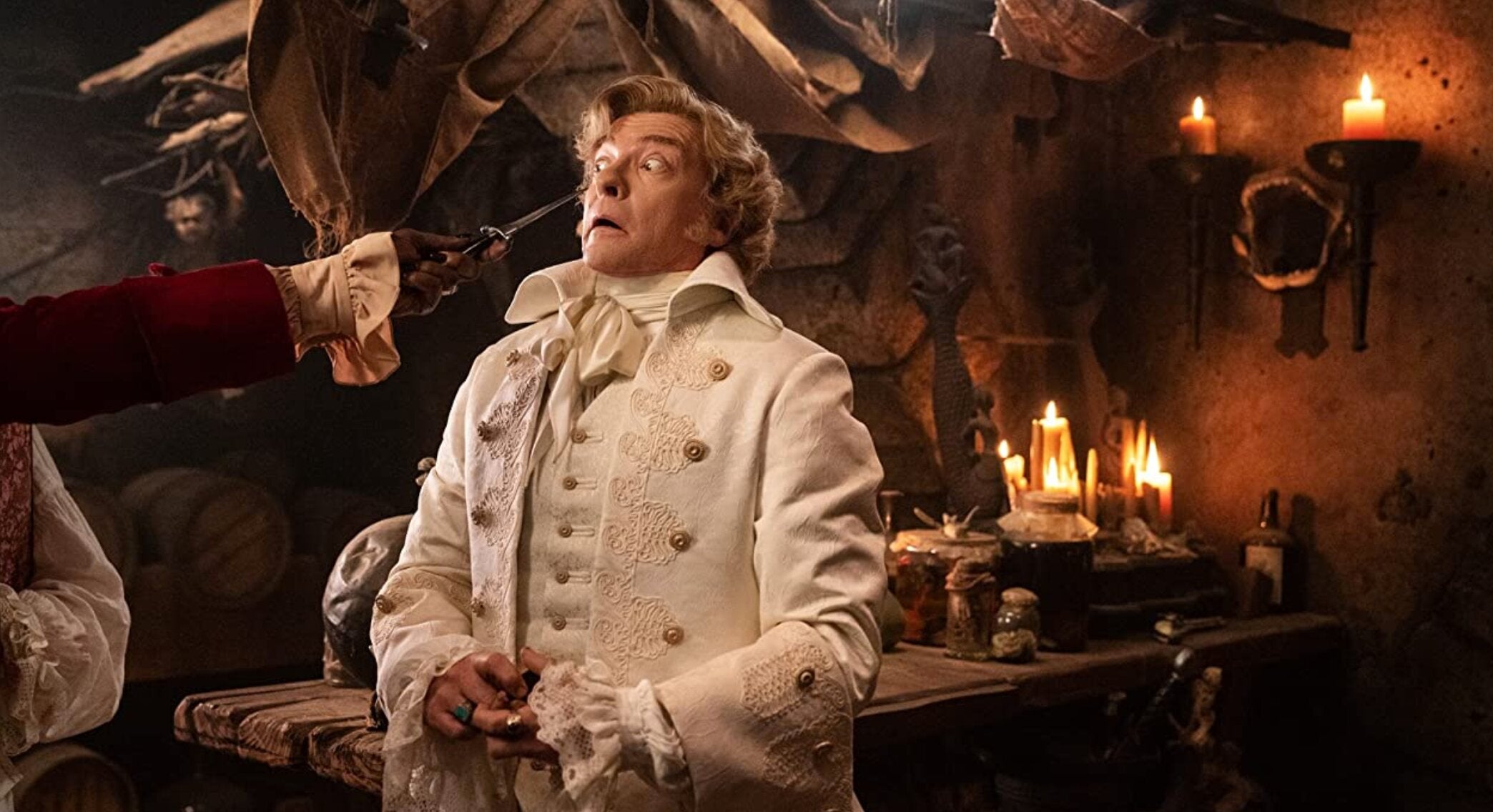 Presumably, the second season of Our Flag Means Death will stream on HBO Max like season 1 did in the US, but it could be shown more widely on the HBO channel as well. Outside of the US, the first season just debuted on BBC Two and iPlayer on January 4, 2023, so presumably the second season will appear there at a later date.
To help you survive until Our Flag Means Death season 2 drops, check out this Our Flag Means Death convention highlight reel.
---
Watch the Our Flag Means Death panel with Con O'Neil, Nathan Foad, and Kristian Nairn from ECCC 2022