Power Girl punches her way into a new ongoing DC comic later this year
Power Girl's first series in a decade is coming this fall from DC Comics
2023 is a good year for DC's Power Girl. She started it off with a back-up serial in Action Comics, and this May will have her own one-shot (the previously announced Power Girl Special)... and now we have news she is graduating into her own ongoing series as part of the current 'Dawn of DC' initiative.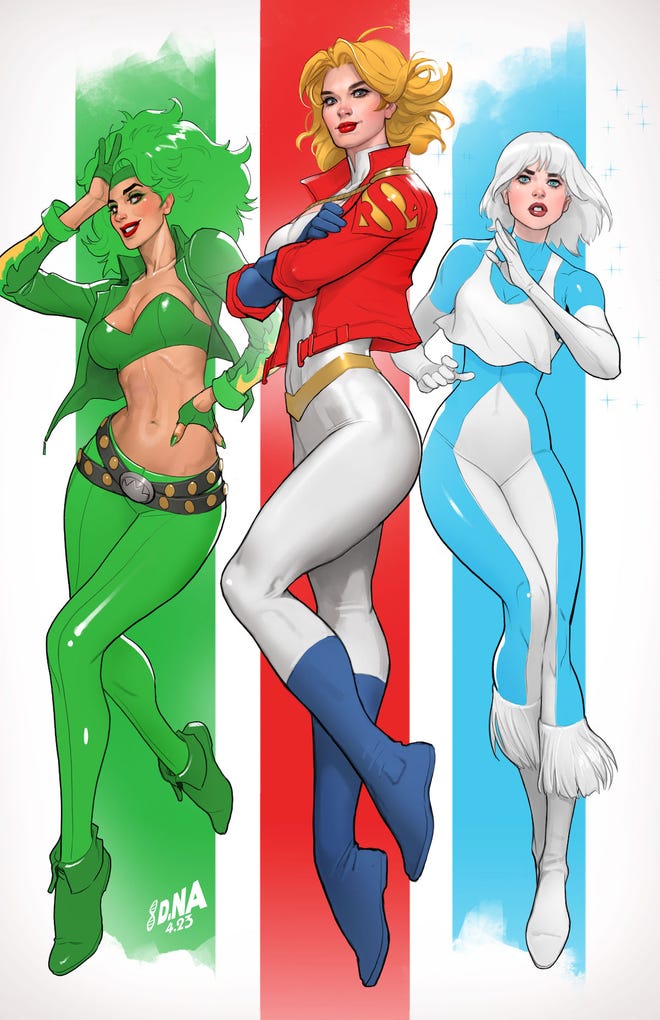 Launching September 5, this all-new Power Girl series spins out of the aforementioned stories of the character - as well as some fallout from the upcoming Knight Terrors DC crossover event. As a result of that event, there's an ancient Kryptonian threat awakened in the modern-day DCU, and only Power Girl can stop it — or, at least, that's what Superman seems to believe. Is she up to the task, and even if she is, what makes her the ideal member of the Superfamily to handle things? All will be revealed as Power Girl steps into the spotlight in her first solo series in over a decade.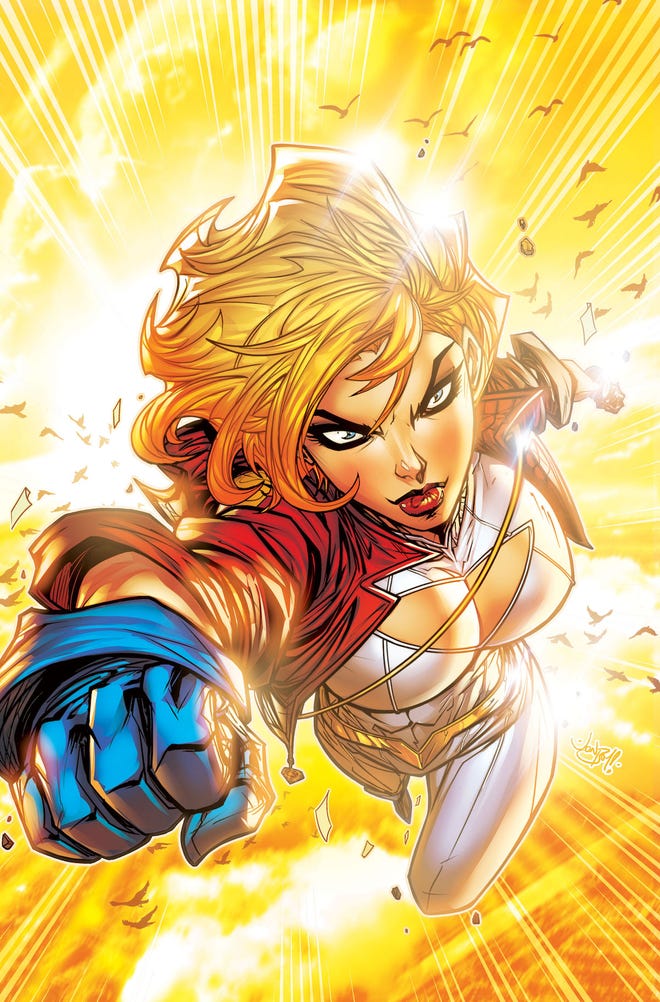 Leah Williams, who is writing the Action Comics back-up serial and the Power Girl Special, is returning to write this new series. She's joined by former Suicide Squad and Supergirl artist Eduardo Pansica.
If you can't wait (and sometimes you can't), May's Power Girl Special #1 by Williams and artist Marguerite Sauvage follows the character's recent appearances in both Action Comics and Lazarus Planet, as she comes to terms with a new power set and an all-new mission, helping heroes deal with their inner demons… occasionally in a more literal manner than she might want. Power Girl Special will also feature a back-up story focused on Fire & Ice, who are themselves getting their own miniseries this fall.
Power Girl writer Leah Williams will be a guest on this Friday's Enter the Popverse.
Power Girl #1 is scheduled to be released September 5. A collection of the Action Comics back-up series and Power Girl SPecial is coming in November titled Power Girl Returns.
---
Want to know more about Dawn of DC? We have you covered.