Prey and why streaming movie exclusives can work
How a film not found in theaters delivered an authentic indigenous story and renewed interest in a fan favorite franchise
In the 21st century, the movie market has evolved to keep pace with trends. What was once heavily focused on domestic performance has embraced international potential with studios even creating region-specific edited cuts to ensure distribution.
The current pandemic has caused even further changes. Paramount Pictures is dedicated to the big screen experience. They delayed Top Gun: Maverick until audiences consistently returned to cinemas and were rewarded with the highest-grossing film of 2022.
However, the rise of streaming platforms has added another avenue to explore. Netflix developed its originals and used same-day theater and at-home releases since 2015. Warner Bros. and Disney took it to another level with their higher profile, and bigger budget titles when viewers were still hesitant to leave home. Later, when more movies came back to multiplexes, both shortened the window before sending tentpole features to their streamers. All these approaches are intended to adapt to a fluid situation and increase subscriptions.
Another method studios have implemented is to have movies bypass theaters altogether and exclusively release them on their platforms. Dan Trachtenberg's Prey (2022) on Hulu, the fifth installment in the Predator franchise, is one example. Its recent success demonstrates the promising potential of this emerging tactic.
Prey: A complicated development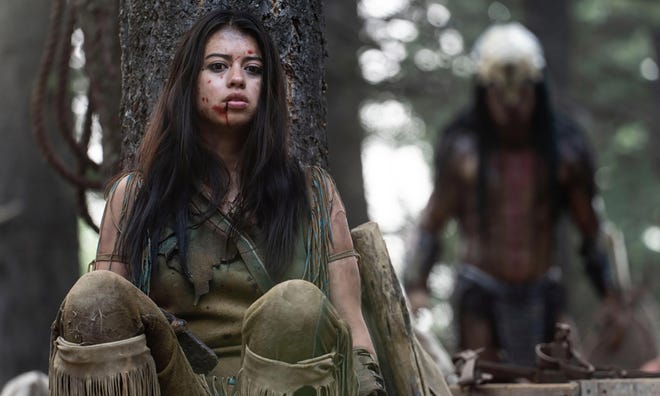 Prey traveled a long road in order to be made. Trachtenberg, and screenwriter, Patrick Aison, began creating the story in 2016. During filming of The Predator, the pair approached producer John Davis with their idea. The production president of 20th Century Fox at the time, Emma Watts, even fast-tracked their feature, but it may have been premature to have such faith. The Predator was panned by critics and general audiences, and also didn't meet expectations at the box office. Domestically, it was the fourth highest earning movie featuring the alien hunter behind Predators, the original, and Alien vs. Predator. Was there no longer interest?
Disney's acquisition of 20th Century Fox in 2019 would cause delays as well. Following the merger, the House of Mouse reassessed projects that were still in the can. Fortunately, Prey made the cut, and Disney would oversee its production. The one pivot was it would move from a theatrical release to a streaming exclusive. The company hoped that this model would drive subscriptions to Hulu.
Prey: A win for representation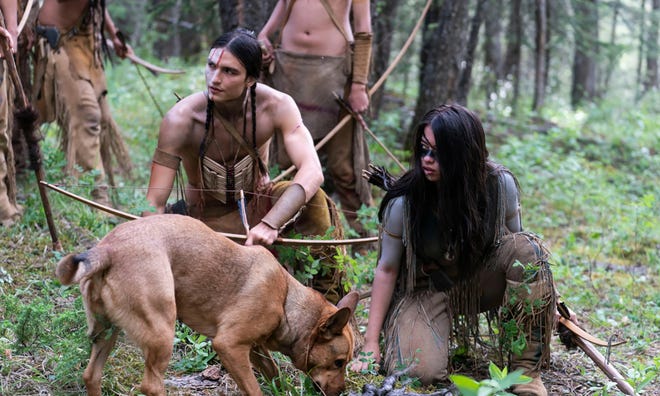 While all the previous installments took place in the present day or the near future, Prey would be the first to be set in the past. The period piece would focus on the Northern Great Plains region of North America in the early 18th century. The story follows a young Comanche woman who wanted to prove herself as a great hunter. The backdrop and characters would breathe fresh new life into the franchise.
Because of the content, the film would serve as a good example of representation of underrepresented cultures both in front of and behind the camera. For example, the majority of the cast was comprised of indigenous and First Nations people. Even though most of it was recorded in English, there are sequences shot in Comanche. If you want even more of the language, there is a Comanche dub by the performers.
Producer Jhane Myers ensured that what was seen was as authentic as possible. She had literal binders filled with detailed information including what a time appropriate toothbrush would look like. It could have been easy to overlook the details for an action flick but it demonstrated Trachtenberg and the entire team's dedication for accurate portrayals and the deference that they approached the material.
With such a big production, Prey also gave opportunities to Native creatives as well. For the score, a Pueblo musician was brought in to create wind and drum sounds with indigenous instruments. A Native artist was recruited to make the end credit animations, which have the same style as traditional Plains hide art. Then for the next generation of filmmakers, there was an internship program that allowed young First Nations members to receive industry experience.
Prey: A positive response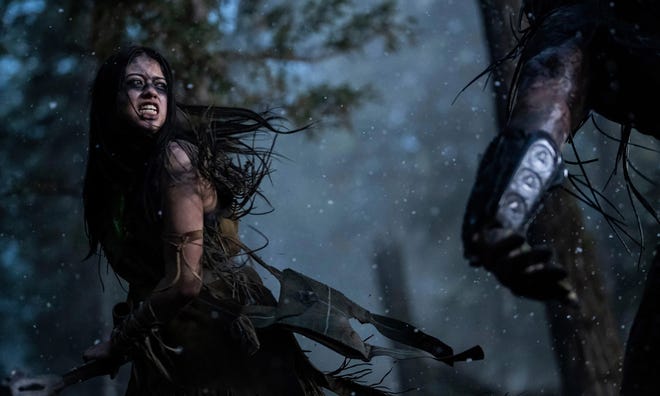 Despite the different setting, Trachtenberg wanted to stay true to the essence of the original. In an interview with Collider, producer John Davis said "It goes back to what made the original Predator movie work. It's the ingenuity of a human being who won't give up, who's able to observe and interpret, basically being able to beat a stronger, more powerful, well-armed force."
This combination of new and old resonated with audiences. Prey is certified fresh by Rotten Tomatoes with a score of 93% positive reviews from 253 critics. In addition, Metacritic gave it a weighted score of 71 out of 100 from 43 different reviews. The scores from both websites are the highest for any installment of the Predator franchise.
More importantly, Prey attracted big numbers for Disney. Hulu announced that it was the most watched premiere for a film or TV series. In its first three days after release, it received the most viewing hours ever, besting the pop culture juggernaut that is The Kardashians. Moreover, it was the most watched film premiere on Star+ in Latin America and on Disney+ under the Star banner. On Rotten Tomatoes, it achieved an Audience score of 73%.
Prey: The makings of a star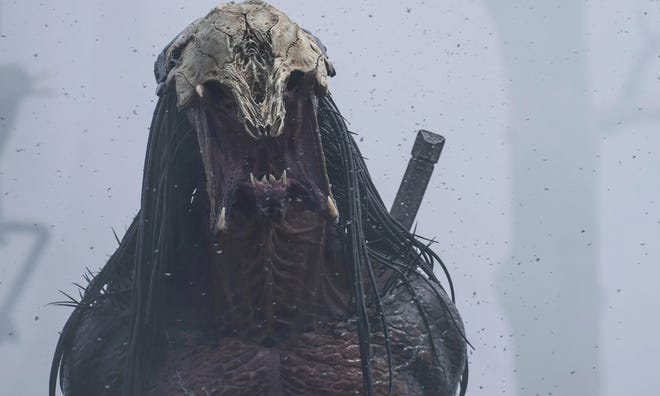 Amber Midthunder has been acting since childhood but took the profession more seriously when she turned 17 and moved to Los Angeles. She was probably best known as a main cast member for the series Roswell, New Mexico and the superhero drama Legion. However, most of her roles prior to Prey were in a supporting capacity.
Naru was the first time Midthunder was the lead of a major motion picture. It was a breath of fresh air because you don't normally see a woman of color as the face of an action flick. She captivated audiences as Naru broke cultural norms in her Comanche tribe while also using her ferocity and guile to defeat the imposing Predator.
Midthunder is a large reason why people enjoyed Prey. David Fear of Rolling Stone dubbed her a "Ripley 2.0 heroine," while The Hollywood Reporter spotlighted the actress in their Next Big Thing regular feature. This breakout performance helped make her more of a household name.
Prey: Jumpstarting a stagnant franchise
The buzz and success of Prey has given the franchise some new life. In a separate interview with Variety, Davis contemplated the different possibilities for future stories. "Well, maybe there's an origin origin story. Right?" he said. "Maybe there's another Alien vs. Predator story in a different situation. And maybe there's a new modern-day version. And maybe there's something somewhere in between. I think this character can show up throughout history."
Similarly, Trachtenberg has a few ideas for a direct sequel, which he spoke about while a guest on Radio 1's Screen Time podcast. "I would like to be involved, and I think there's several really cool things to do next, and it would be interesting to embark on a few different things, rather than…And I think some of the more exciting ideas are ones that people aren't considering, you know? Just as this movie was a, like, I can't believe they haven't made this yet, there's a few other ideas out there, for me, that are, like, oh, they haven't done this yet. This could be cool."
There is no denying the reignited enthusiasm for the Predator property, but there has been no formal word regarding its future. Hopefully for fans, it's a matter when and not if the next chapter will be announced.
Prey: Final thoughts
In the end, it is called show business. We don't know if Prey made a profit or how many new subscribers it attracted to Hulu, Star+, and Disney+. Regardless, you can't argue the non-monetary impact the movie has had. It tells an engaging indigenous story that is culturally accurate. As a result, it shined a light on and gave opportunities to Native American talent both in front of the camera and behind the scenes. Furthermore, the general positive response helped breathe new life into a franchise and create excitement for what comes next. In an era where the methods to consume films are changing, Prey is an example of a streaming exclusive that can have influential reach outside of a bank account.
---
Prey is a brutal, exciting reboot of the Predator franchise.