Why are the creators of a Free Comic Book Day comic asking fans to boycott their work?
Princeless is being published without the creators knowledge of content, they say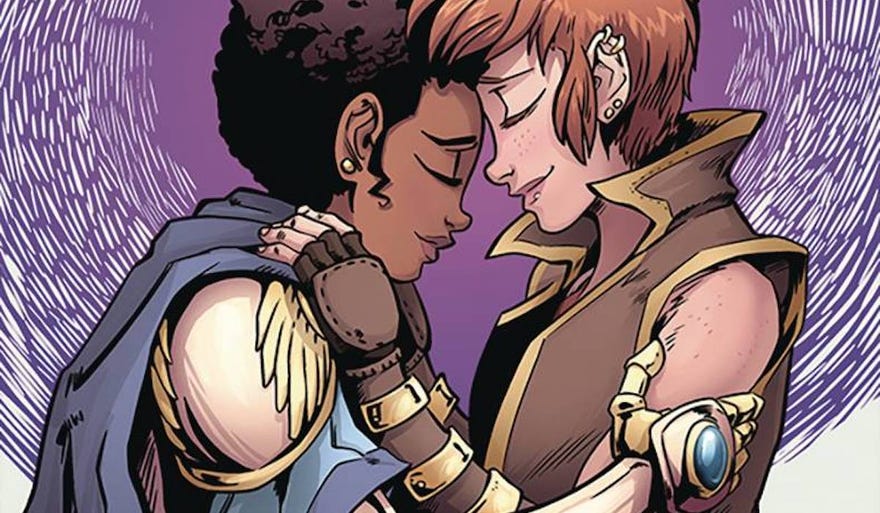 When the organizers of Free Comic Book Day announced its 2023 line-up of titles back in November, one title in particular stood out: Action Lab Entertainment's Princeless, with an issue that the publisher promised would "kick off the tenth volume" of the fan-favorite series. Unfortunately, that came as news to the credited creators on the issue, Jeremy Whitley and Emily Martin.
In response to the announcement, the two creators took the unexpected step of issuing a statement asking fans not to pick up the issue in question. The statement, released last week, reads in part, "The creators of Princeless (Jeremy and Emily) are currently in a protracted legal battle with Action Lab regarding a number of issues that we feel should have voided our publishing contract with Action Lab. As detailed in the original complaint, these issues range from non-payment of royalties, late payment of artists, late delivery of books to the distributor, and Action Lab completely shutting down business and payments for a large chunk of 2020 without informing us or other creators. Jeremy and Emily have currently stopped working on Princeless and have not received any request to approve or finalize comics pages for a Free Comic Book Day release, nor have they approved any new work to be published in a format such as this which would not offer royalties or recompense to the creative team."
The legal battle in question relates to a class action lawsuit filed against Action Lab in 2022, in which almost 40 creators published by the company allege that the publisher had failed to live up to its commitment to creators in terms of promotion and marketing, as well as providing sales and income reporting on the back-end. Furthermore, the complaint also alleged that Action Lab had not only released titles late, thereby harming efforts to appropriately market them, but had also cancelled titles based on pre-order numbers deemed insufficient but without appropriate transparency to creators. (In the name of transparency, Popverse's Ashley Victoria Robinson is also part of that group of creators.)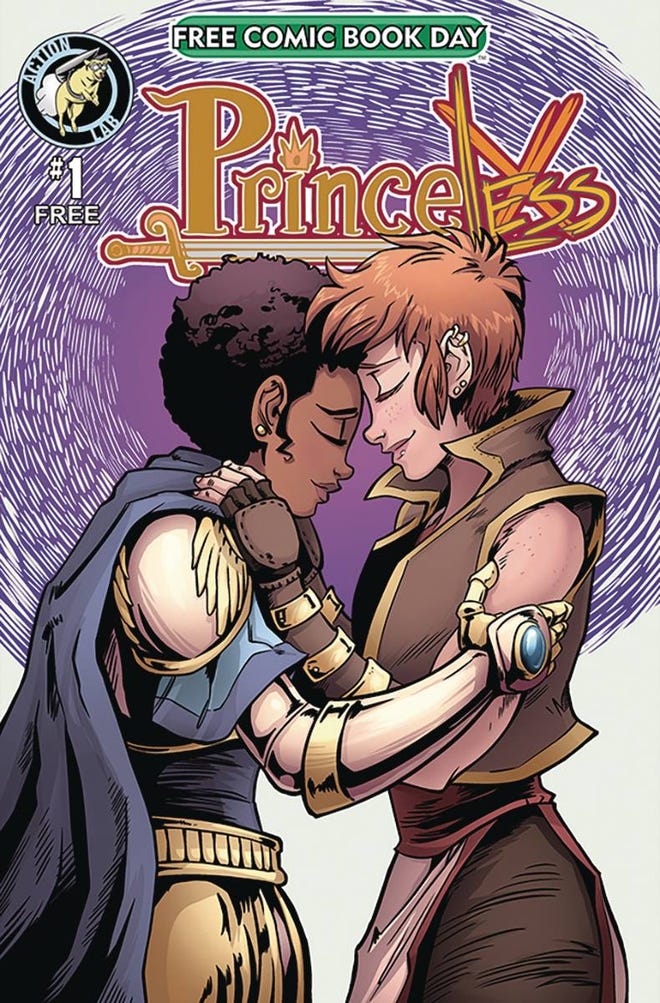 While Action Lab didn't publicly respond to the lawsuit, it has continued to solicit comics for release since the lawsuit's filing, including resoliciting previously offered, yet unreleased, material as new first issues in an attempt to reignite interest in late titles. In that respect, the announcement of a new volume of Princeless is keeping with the company's past behavior — with one notable difference: there isn't actually a new volume to publish, according to the book's creators.
"We were initially informed that they were doing [soliciting a new #1] and assumed they were just re-soliciting old material to drum up numbers, but when the solicitation from Diamond was released, it said it was new material," Whitley tells Popverse via email. "We do not know what this new material is and have not approved it for sale and especially not to be given away in a way that makes it impossible for the creators to attain any compensation from it."
The solicitation for the Free Comic Book Day 2023 Princeless issue states bluntly that the issue includes "exclusive original material." According to Whitley and Martin's statement, "the team has only finished the first issue of the volume and the implication that the rest of this volume is coming soon is misleading to retailers, consumers, and the distributor… The only possible explanations are that either Action Lab is trying to force the creative team into feeling pressured by the expectations of our fans and community or that Action Lab means to continue the book without us. We are not okay with either of these instances and we do not think the fans of Princeless will be either."
Princeless is a particularly important property for Action Lab; critically acclaimed — it was nominated for two Eisner Awards in 2012 — it's also been optioned for development as a movie by Sony Pictures, and as such has the potential to be one of the most high profile and profitable titles for the indie publisher. The ninth volume of the series, Princeless Vol. 9: Love Yourself, was released in early 2020, and teased that there was only one volume left in the series, promising an "epic conclusion," making the potential launch of the tenth volume of particular interest to longterm fans as well as newcomers.
Action Lab Entertainment could not be reached for comment. Popverse contacted Diamond Comic Distributors as the organizers of Free Comic Book Day, but the company declined to comment.
---
Looking for a line-up of all of next year's Free Comic Book Day books? Look no further; we have one right here.