If you like Pulp's This Is Hardcore album, you might need to read these comics
The 1998 masterpiece is unlike anything else in the band's discography, but perhaps these 5 comics could fill that gap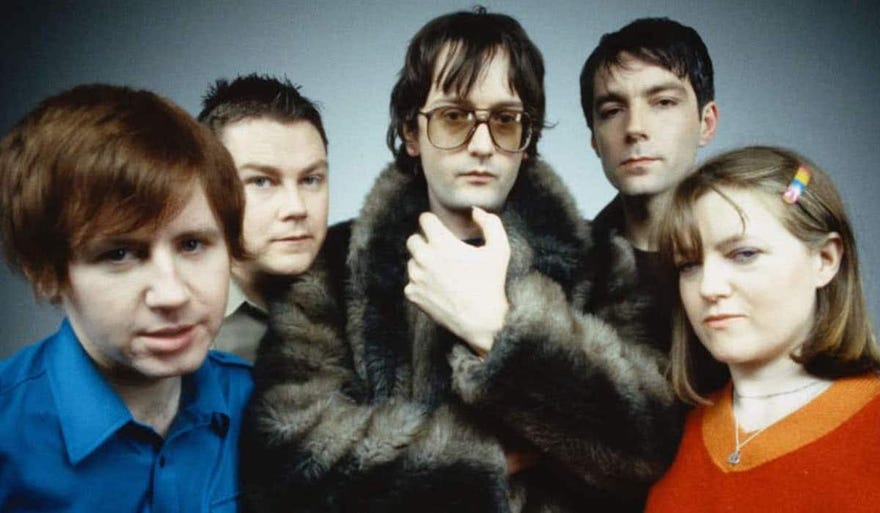 Pulp's sixth album, 1998's This Is Hardcore, is a strange one to characterize. After years of trying, the British band had finally hit the mainstream with their previous album, Different Class — but anyone who would have expected the follow-up to either be filled with more of the same, or some kind of triumphant statement about finally making it, would have been sorely disappointed.
Instead, This Is Hardcore is an album about the trauma of accomplishing your dreams, but realizing that it didn't change your life in the way you'd hoped. The opening track is called 'The Fear,' and sees lead singer Jarvis Cocker talking about his panic attacks, and singing, "This is the sound of someone posting the plot/making out that they're okay when they're not." The title track of the album is an intentionally sleazy, claustrophobic song with Cocker asking "What exactly do you do for an encore?"
In a period of comedown albums after the initial blaze of Britpop, This Is Hardcore is the one that feels the most uncertain, the most troubled. It's probably the band's masterpiece, as much as it might feel like a hard sell from the way I've described it. For those who're familiar with it, however — who've listened to 'Help The Aged,' 'Party Hard,' 'I'm A Man,' and the other nine songs on the album — there's an obvious question: what exactly do you do for an encore?
With no small amount of humility, may I suggest the following five comics as an answer, each one offering up some connection to the feeling behind This Is Hardcore. I'd say 'enjoy,' but I'm not entirely sure if that's the right word, exactly.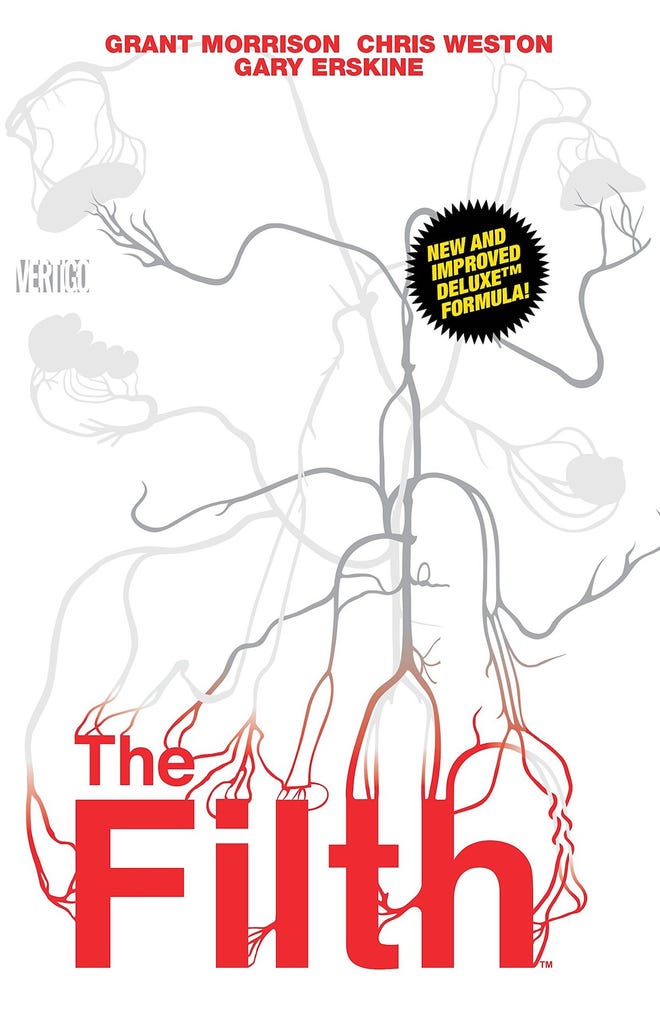 It's going too far to suggest that Grant Morrison and Chris Weston's uncomfortable, disquieting quasi-sequel to The Invisibles is a literal comic book adaptation of This Is Hardcore — the album features none of the reality-bending, none-more-dark-humored nihilism that's on show in this series — but this is, in many ways, a translation of what Cocker et al were doing into comic book terms, as Morrison and Weston use the tools and tropes of their trade to explore depression, anxiety, and the need for kindness at the heart of everything wrong. That both This Is Hardcore and The Filth have, for want of a better way to put it, happy endings — or, at least signposts that things can get better — is important; think of both as journeys into darkness, and maybe back out again.
There's a B-side/bonus track from the 'This Is Hardcore' era titled 'The Professional,' in which Jarvis Cocker sings with no small amount of self-loathing about himself and his career ("I'm only trying to give you what you've come to expect/Just another song 'bout single mothers and sex"). The third volume of Matt Fraction's Casanova, which sees Gabriel Ba return on art, is the comics equivalent of this, with Fraction's super spy dealing with the realization that he isn't cut out for his line of work in a not-so-subtle metaphor for the author's then-career as Marvel superhero writer having to retell the same stories over and over again. Existential angst with a retro cool.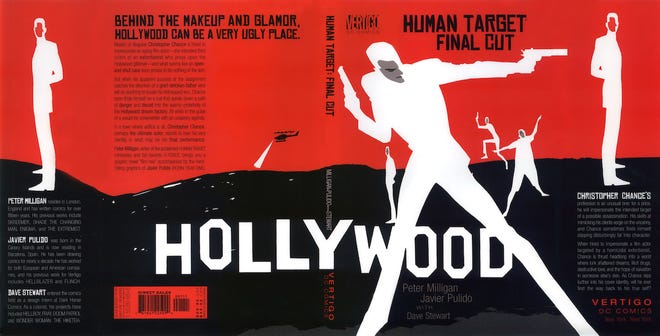 Christopher Chance has had a number of comic book incarnations, so I'll clarify; Peter Milligan's early '00s time on the character, when it was published by DC's Vertigo imprint, is what I'm specifically referring to here. Under Milligan's pen (with artists Edwin Biukovic, Javier Pulido, and Cliff Chiang), Chance's life started to unravel as he lost touch with reality as the result of pretending to be so many different people for a living; the sense of disconnection with real life, of questioning what it means to have a particular identity revolving around your career — a career that is, in its own way, disconnected from the real world — and it being a struggle to hold everything together to just get through the day is, at its core, very This Is Hardcore.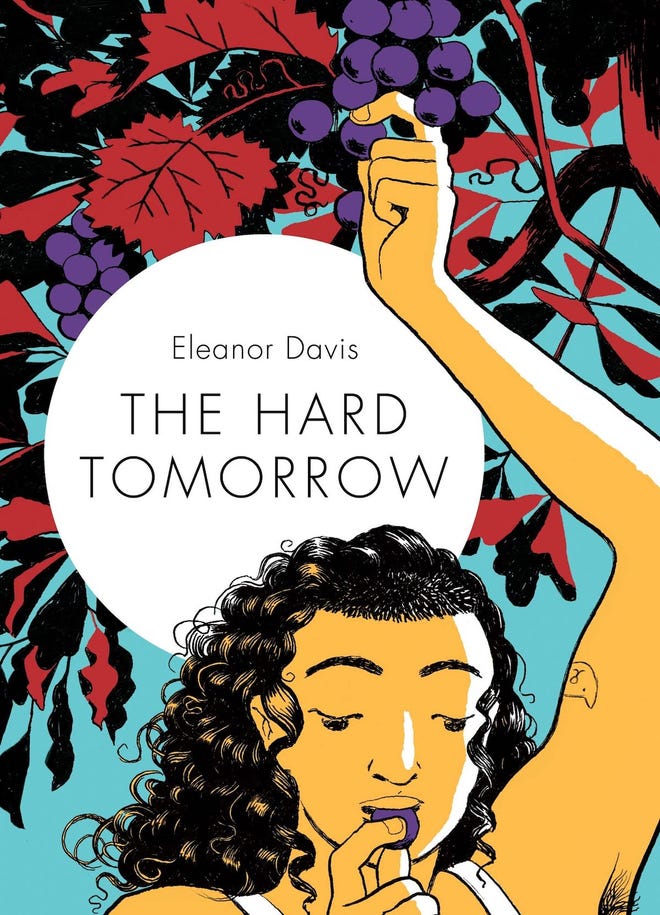 Sickness, anxiety, and the importance of human connection are at the heart of Eleanor Davis' 2020 award-winning graphic novel about a couple — Hannah and Johnny — trying to make everything work in a time of personal and political upheaval. At once hugely intimate and effortlessly universal, The Hard Tomorrow is a humanistic response to many of the themes of This Is Hardcore, but one that understands the emotional realities that fuels much of the album's mind state. If the album is the sound of someone losing the plot, this is what it sounds like when someone you care about helps you find it again.
Similarly, this 2012 graphic novel by Glyn Dillon — brother of Steve, and a veteran of the Britpop-adjacent magazine Deadline — is another message from the other side of the trouble at the heart of This Is Hardcore. Nao Brown suffers from Obsessive Compulsive Disorder, as well as severe anxiety and an increasing desire to hurt other people, all of which stand in the way of her forming relationships and succeeding professionally; the story about how she finds her way and what that looks like is, in many ways, the antidote to This Is Hardcore — and, as a result, perhaps the most necessary title on this list for those familiar with the album.
---
Looking for more recommendations? Maybe you should check out our list of
what to read and watch if you like Outlander
…!