Queer comic creators talk their hopes, helps (and fave new reads!) for Pride
Queer creators Cathy G. Johnson, Blue Delliquanti and Steve Orlando celebrate Pride!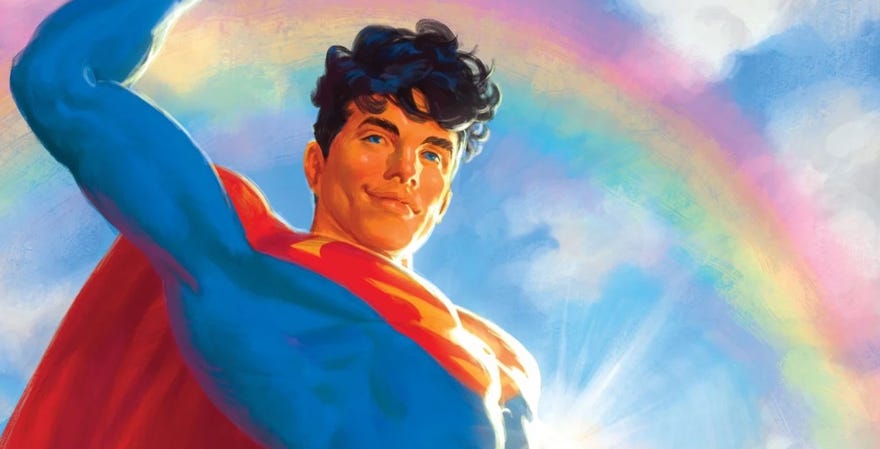 Happy Pride Month, everybody! June is the perfect month to celebrate queer comics and queer comics creators. To do so, we decided to chat with three comics creators who are making comics right now (like, right now! You can even pick up their most recent books to support them) to get their thoughts on how they're celebrating Pride, what they're reading (and want to read), and what keeps their spirits fierce in hard times.
The three comics creators who we chatted with in the below interview are Cathy G. Johnson, cartoonist behind middle grade graphic novel The Breakaways, the Ignatz award winning minicomic Black Hole Heart and upcoming Young Adult graphic novel, Charger County, Blue Delliquanti, the cartoonist behind webcomic O Human Star, Prism Award WinnerMeal (alongside Soleil Ho) and graphic novel romance Across A Field of Starlight, and writer Steve Orlando, behind monthly comics series including Scarlet Witch, Marauders, Midnighter, and coming soon, Iceman!
These are all comics professionals who are doing awesome work in the field and telling really incredible queer stories. So read along below to get to know them and what they hope to see in the world of queer comics in the upcoming year. And, of course, make sure to support their books!
---
Popverse: How do you celebrate Pride?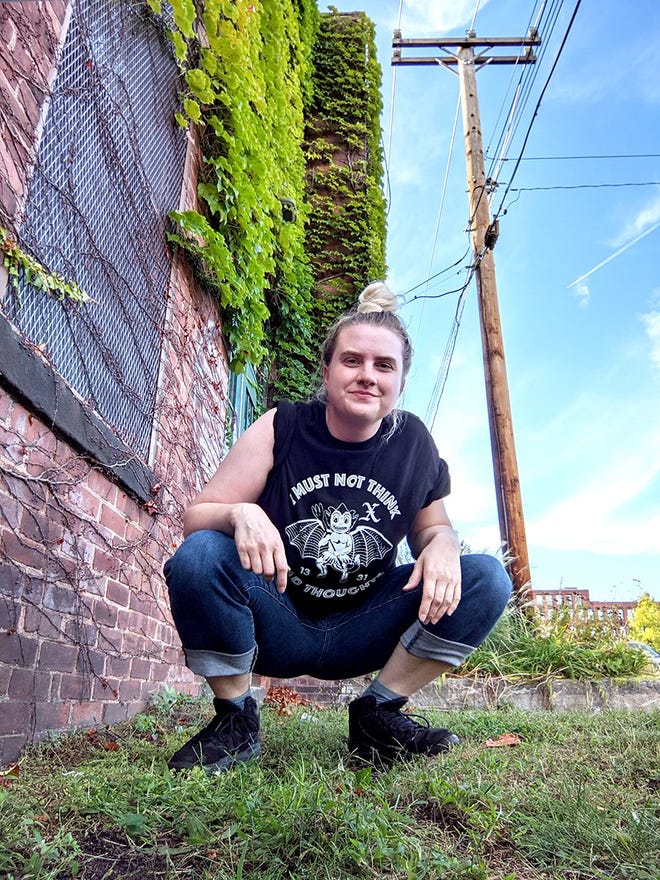 Cathy G. Johnson: My birthday is actually June 7, so it's already a very celebratory and reflective month for me. I'm also a teacher, so since childhood my birthday has been the ending of school, and a transition time into summer. June feels important and light and airy and thoughtful and warm. I have been making a point the past few years to go to the beach for Pride, me and my friends go in a huge group, and we all head down to Jacob Riis Park in NYC. We get to be a part of history while also toasting our buns.
Blue Delliquanti: Well, I'm based in Minneapolis, and up here June means taking any excuse to go outside while it's warm! We have a really solid Pride lineup of events in town all month long, but honestly, I just like walking around parks and art festivals, and reading a book outside while my wife grills.
Steve Orlando: Currently? As I write this it's June 1st, 2023 and Pride has just begun, and I'm having hot tamale peeps for lunch. Because I can!
But the more serious answer is I think Pride's something you do every day. Especially these days, where our right to exist as we are is under siege, living openly is always an act of pride as well as one of strength. During Pride month itself we gather, already a strong people, to celebrate our strength, and show that strength in numbers. Pride to me is a daily thing, and the month is a celebration of that ongoing vigilance, joy, and determination.
What's a queer comic title you can't stop recommending and/or wish everyone would read right now?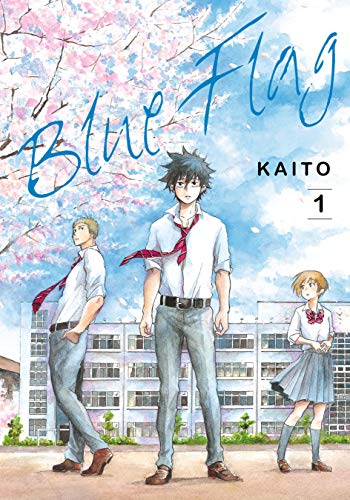 Cathy G. Johnson: I think Blue Flag by Kaito does something very special, which is allow teenagers to have long discussions with each other. It's something a lot of young adult literature misses about adolescence, the thoughtful nature of kids. Its action has to do with the emotional states of the characters, and the story allows its characters to hold onto moments for a long time. It's very respectful of adolescence. It's lovely and beautiful, and I can't recommend it enough.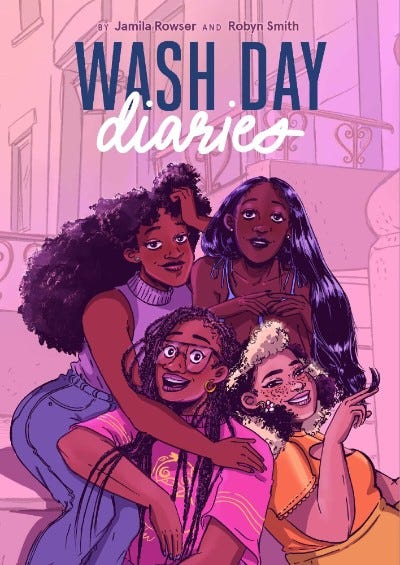 Blue Delliquanti: Wash Day Diaries by Robyn Smith and Jamila Rowser! It's a great series of vignettes from the lives of four young women as they navigate messy relationships and romance and try to stay afloat. And it's nominated for an Eisner this year!
I also read Jeremy Sorese's The Short While earlier this year and was totally fascinated by the scope of what was accomplished in that book, especially in terms of what queerness could look like in a possible politically complicated future.
Steve Orlando: Let's first talk something evergreen, like ENIGMA by Duncan Fegredo and Peter Milligan, which just got a rerelease and which, to me, is a seminal work. Probably one of my favorite works out there, queer or otherwise. It's messy, it's complicated, but it's also freeing and liberating. This is a book that's stuck with me since I first read it, way too young, in middle school.
As far as recent releases, I need to mention CHEF'S KISS by Jarrett Melendez and Danica Brine, which is tearing up awards season this year, and it's well-deserved! Just a gripping, confident, unabashed queer romance with a culinary twist--the exact type of book I always want to see on the shelves.
What comic book character would you like to see unambiguously come out in the coming year?
Cathy G. Johnson: I don't follow any kind of on-going series like superheroes or newspaper strips, so I don't know a lot about what's going on with IP characters. Sonic the Hedgehog? Is he gay yet? That would be nice.
Blue Delliquanti: I don't keep up with cape comics too closely, so many of the characters I'm attached to are offbeat side characters who get an interesting one-off every once in a while.
That being said, I love Clayface, the Batman villain. I'm very fond of the 90s animated series version voiced by Ron Perlman, and James Harren and John Arcudi did a gorgeous one-off story with him a couple years ago. There's always a lot of potential to queer a shapeshifter, and I would just love to see Clayface do more interesting things.
Steve Orlando: That's a tough one! As a creator, this isn't necessarily how we approach characters. We've got to work with what's canon, build and elevate—That's the gig!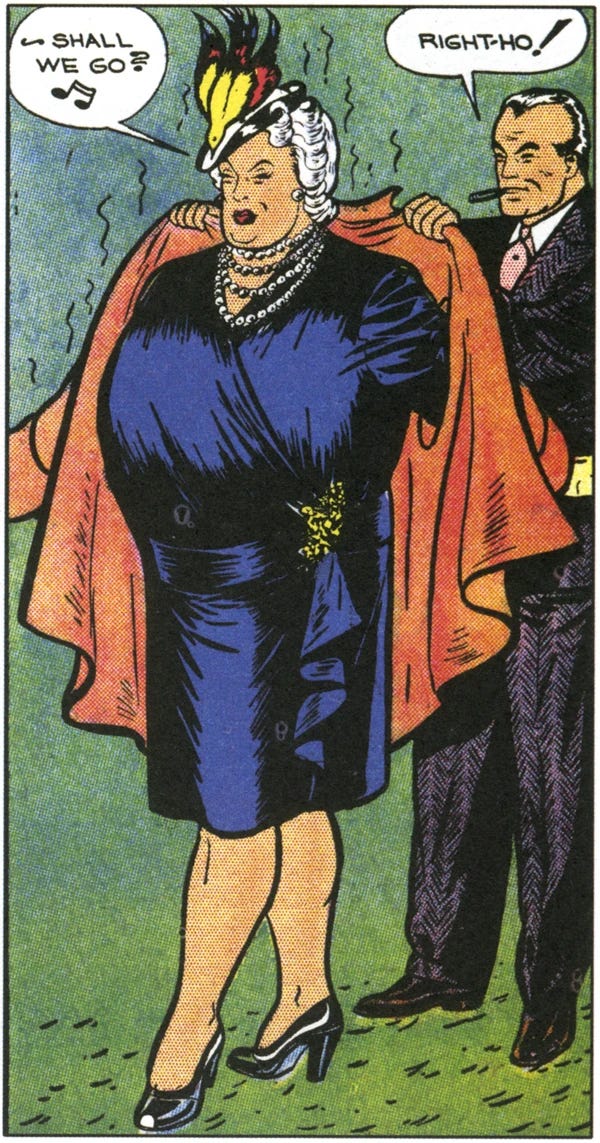 With that in mind, when it comes to licensed characters, I wouldn't have an answer--it's just not how I see things, OR how things have played out for me behind the scenes. Which is lucky! But I do want to dig into the possibilities of the question, so let's look into the public domain, somewhere where anyone could pick up a character who COULD unambiguously come out! I'll focus on MISS FURY's WHIFFY.
Obviously, as presented, an at best imperfect and most likely problematic character. Also, a character created by Tarpe Milles, one of the first women to work as a major comic book artist, and creator of MISS FURY, who IS the first female comics hero created by a woman. There's history here.
And history doesn't need to be perfect to be celebrated. Whiffy is a character who wasn't explicitly stated to be gay, but was using drag as part of his criminal enterprise. However, he was also part of the French Resistance fighting the Nazis, who used drag to escape them. The bones of a real, gripping story are here, along with many rough edges to sand off.
But this is a historic character, and the right creative team could retell this story in a stunning fashion, touching not just on the struggles of WWII and what folks did to survive, but also on the overall culture of the 1940s as well as underground queer culture, not to mention the socio-economic challenges that drove folks to break the law. With the right creative team, this is lightning in a bottle.
And a huge part of that would be leaning into the character being queer, and engaging all that that means in the time period. What was likely a gag in the 40s could turn into a celebration of queer resistance, drag, and rebellion against social norms.
What's the queer story you want to see in the world that isn't there yet? Or what do you wish for queer comics in the coming year?
Cathy G. Johnson: I'd love for more non-binary stories, and stories about butches. But don't worry everyone, I'm working on it. Just kidding, everyone is doing great. I just want everyone to keep telling the stories they have in their hearts.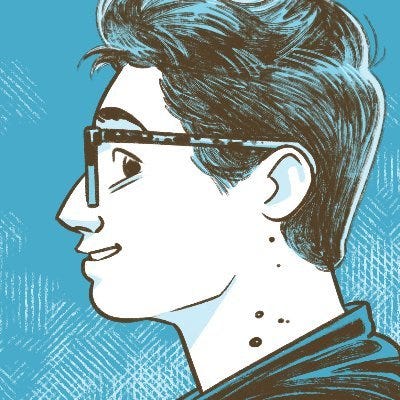 Blue Delliquanti: I'm grateful for the boom in comics aimed at younger readers that are about queer characters or are by queer creators, but there is plenty of room to grow. For one, there are still few comics by queer creators of color that have received editorial and publishing support to the scale that many of their white counterparts have, and there are a lot of readers out there who deserve to be connected with creators and comics that resonate with their own experiences.
I also believe that there will be a run for titles exploring what I call "Queer 201"— topics and stories that go beyond simple questions of identity and grade-school crushes—as this wave of young readers grows up. We need to be ready to meet them with works that tackle more nuanced topics like messy or unhealthy relationships, navigating adult responsibilities like jobs and healthcare, and yes, even sex.
Steve Orlando: I want to keep seeing the types of stories we appear in evolve, most of all. For too long, representation was a leaking spigot. With one character like us in a given show, that's often all they got to be. But look at a show like THE OTHER TWO, where there are enough queer characters that the lead not only gets to be messy and imperfect, but that the comedy can actually have nuanced takes on individual parts of queer culture, not just that we exist at all. It's able to go beyond the surface level.
That's what I hope for in comics, and media in general, and not just for LGBTQ+ characters, but for representation in general. Media that truly represents the world as it is means a melting pot, and creatively, it means the chance for greater depth and nuance in storytelling. Through that, we gain greater humanization in our portrayals, which then brings us all the way back around to greater acceptance, messaging, and validation to folks who might be struggling with their own sexuality.
Between continued bans on books, attacks on drag queens and the rights of trans people, and whatever the hell "Don't Say Gay" is, it's been a tough year for queer people. What keeps you going on the dark days?
Cathy G. Johnson: Queers need to have each other's backs. Get involved with your local organizations, support your neighbors. I love Black & Pink, which is a prison abolition group that supports LGBTQ and HIV-positive prisoners. Lots of cities have local chapters, get involved, stay angry. In the words of Mariame Kaba, Let this radicalize you rather than lead you to despair.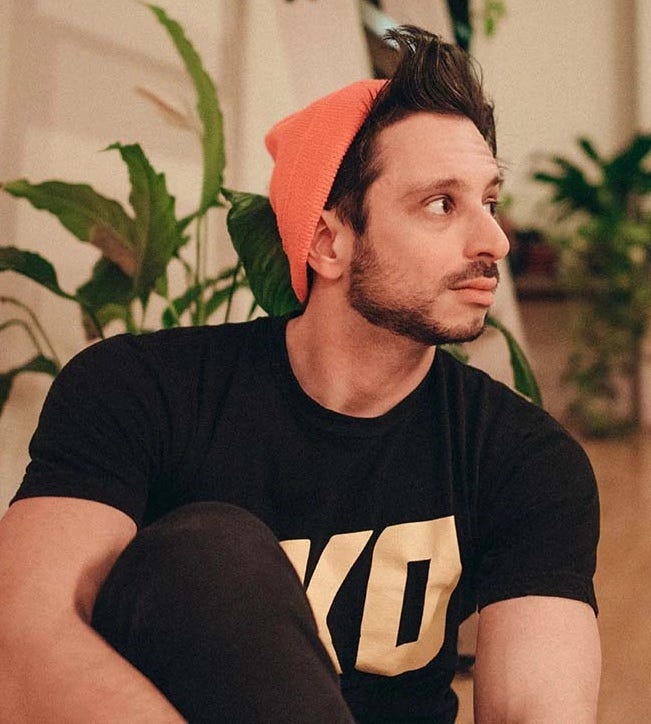 Blue Delliquanti: I have made it a point to cultivate a community of fellow queer people within my friend and work groups, which in a city like Minneapolis is thankfully pretty easy, and it's striking how much of an effect that has had on my general well-being and perception of us as an at-large community. Everyone has individual or institutional struggles, but being able to have some solidarity with each other and practice collective action has at the very least made my city and state feel like a place where positive action is possible.
Steve Orlando: It's pure spite, my friend! But coming from Upstate New York, I've been living off that delicacy for quite some time.
We cannot let others define our lives, our successes, or our happiness. And people have been trying to do that to me for any number of reasons, from any number of angles, for most of my life. And we've got to be ever-vigilant of that. There will always be people telling us we don't deserve to exist, that we're lesser. And we must always tell them to fuck off into hell.
---