Queer comics for people (of all ages) who are not into superheroes
Looking for some queer comics that aren't about super heroes? Here are some great places to start.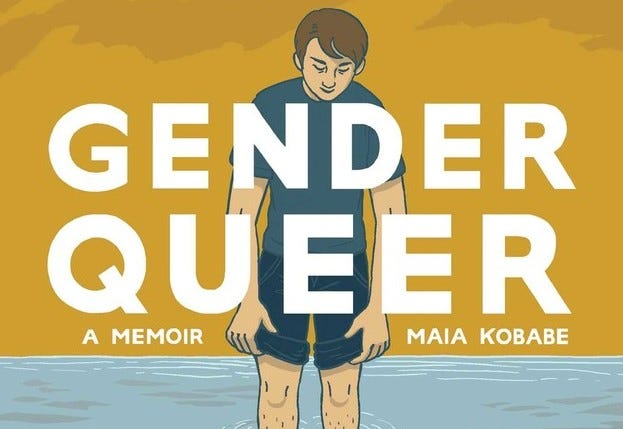 During Pride Month I love to read and watch lots of stories about queer people. Sometimes it's stuff that I've been hearing about forever, sometimes it's my own longtime favorites. Doing this helps me build a sense of connection to the broader queer family of which I am a part. These stories help me remember I am not alone.
They also help me have pride in who I am and who we are. In seeing other queer people live their lives, I better understand and appreciate my own queer experience.
In the world of comics, there are more and more great queer stories out there. Many of the best are for all audiences, too, with protagonists that are teenagers or young adults. If you're looking for some suggestions on where to start reading to help you get your own sense of pride on, or to help someone else you know appreciate their own gorgeous identity, here are some of my favorite queer comics, ranging in topic from food to fairy tales (pun so intended), grouped by the age groups for which it might be the most meaningful or appropriate.
All Ages queer comics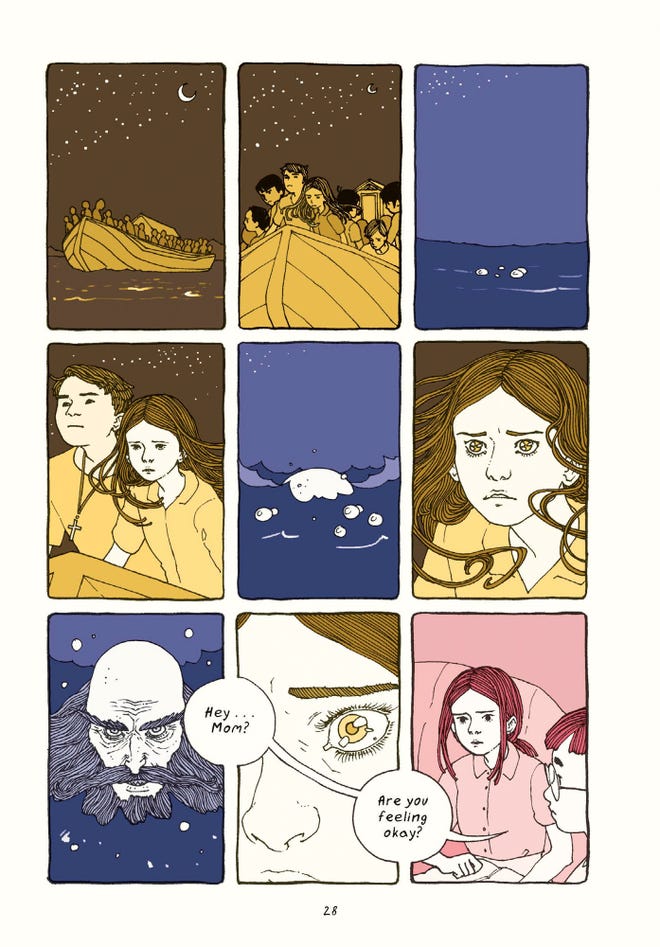 How do you talk about who you love when you're 13 years old and your mom is a first-generation immigrant from Vietnam, doesn't speak English all that well, and you can't even figure out what the right words are for being gay in Vietnamese? In The Magic Fish, Trung Le Nguyen tells that story, and imagines mom Helen and son Tiên slowly finding a way to communicate with each other through fairy tales. There's a tremendous detail and sensitivity in the art; every line seems to convey the vulnerability and delicate beauty of what Helen and Tiên are each going through. The Magic Fish is also a great book to help parents prepare their queer children for the possible prejudices of authority figures like teachers or religious figures.
Nimona by N.D. Stevenson
Nimona begins as a hilarious swords-and-sorcery tale about a mysterious shapeshifting kid who convinces the gay, disabled supervillain of the kingdom to let her become his sidekick. But as she proves to be way more into murder and mayhem than he is, the book slowly transforms into an unexpectedly poignant queer fairy tale about the struggle to overcome others' judgments of you. In the end are we just the monsters that society says we are? Can we cast off the messages of self-loathing we've been taught and forge a different path for ourselves? Brilliantly-written and drawn by N.D. Stevenson, Nimona is about surviving trauma and the power of friendship to help us finally see and embrace ourselves.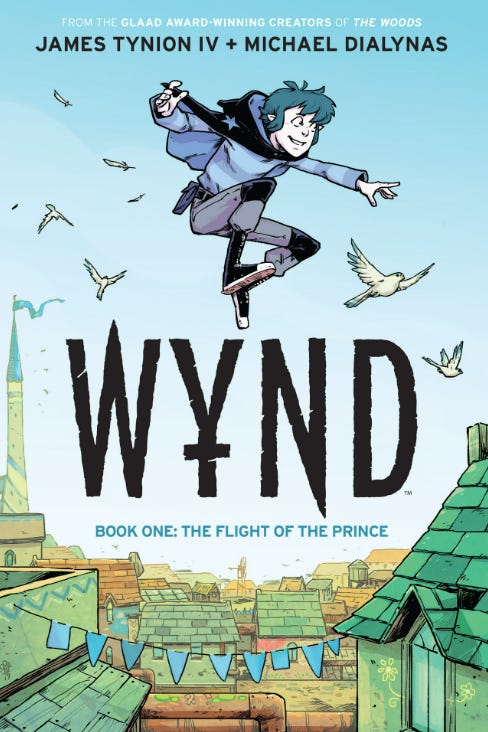 Wynd vol. 1 & 2 by James Tynion IV, Michael Dialynas
Wynd is a kid with a crush on a handsome older boy and a terrible secret: he's been touched by magic, which he's been taught means he is a danger to all the humans in Pipetown. When the King brings in a vicious killer to hunt down everyone like him, Wynd, his adopted sister Oakley, his crush Thorn and the cowardly Prince Yorik flee their homes into the magical Wilds where Faeries and Vampyres lurk to try and change the world. A fantasy with the wide-eyed vibrancy and playfulness of the best children's fiction, Wynd is an ongoing series about young people struggling to overcome the fear and hate they've been taught and learning to believe that who they actually are is a gift to the world. Every issue is a delight.
Teen queer comics
Bloom by Kevin Panetta, Savanna Ganucheau
Ari is the son of a struggling Greek baker who just wants to move to Baltimore and play music with his friends; Hector is the handsome gay Samoan bakery student who he hopes will replace him. But as they work together, slowly, gently they fall in love. Bloom really takes its time developing their relationship; the book is filled with wonderful, quiet sequences of the two of them just baking together or hanging out. And the patience of the writing and the art gives their story and the story of Ari's relationship with his father a tremendous tenderness.
In Don't Go Without Me, Rosemary Valero-O'Connell creates a lush and heartfelt triptych of queer fairy tales about love, hope, and sacrifice. In the title story, a black woman struggles to find her partner in an alternate dimension where memories are a form of commerce, in 'What is Left,' an astronaut survives the destruction of her ship only to find herself lost in the memories of the woman whose past life powered their travel, and in 'Con Temor, Con Ternura,' a town waits for a sleeping giant woman to awake celebrates possibly its last night on Earth. Each story proves to be an invitation into gratitude and relationship.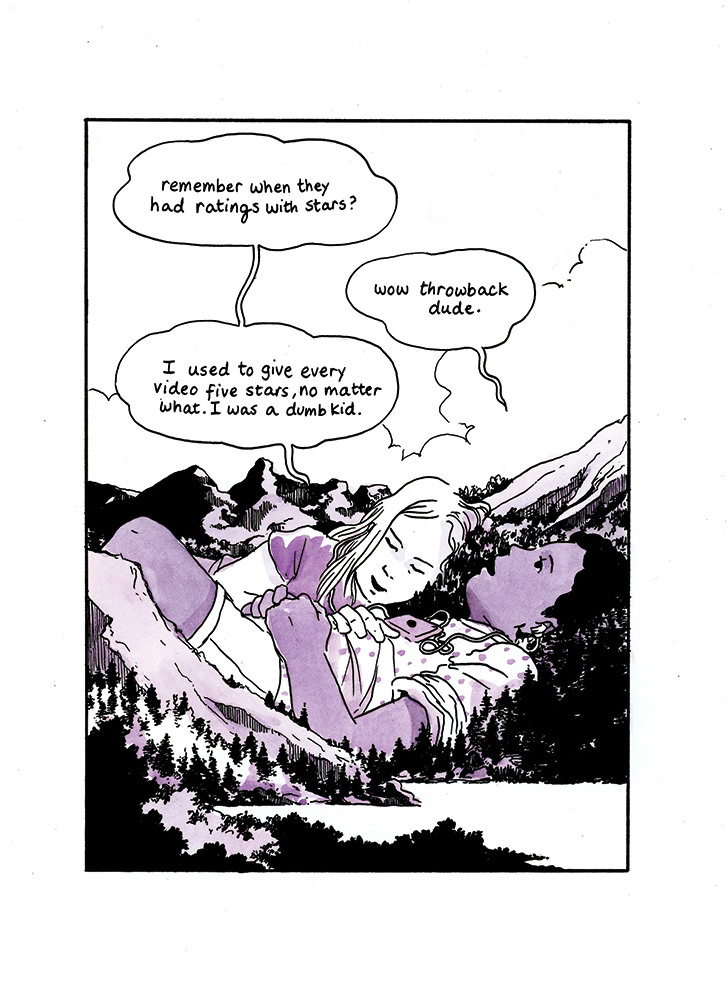 Each page of I Love This Part offers one moment in the love story between two teenage girls who are each just beginning to explore their own identities. In Walden's hands, their relationship has a quietly fantastic quality; they stride across a watercolor universe as giants, oblivious to the mountains or buildings around them as they kiss, watch movies, and talk. At other moments they disappear entirely, just their voices or notes of music left as traces of what they had. I Love This Part captures what your first love feels like, and how it lives on in the world even when it's gone.
San Franciscan Frederica 'Freddy' Riley has a problem: no matter how much her girlfriend Laura Dean cheats on her, leaves her, and then comes back like nothing has happened, she just can't seem to escape their "non-monogamous swing-your-partner wormhole." It's an experience that is so damn relatable, and creators Mariko Tamaki and Rosemary Valero-O'Connell chart Freddy's struggle with both pathos and an unexpected dash of whimsy, as not only Freddy's friends but the weird dolls she makes tell her just how much she needs to dump this girl. Laura Dean Keeps Breaking Up With Me is a book about claiming your own value. It's also a story that celebrates the great diversity of queer life, with characters that are of different races, sexualities, body types and gender expressions.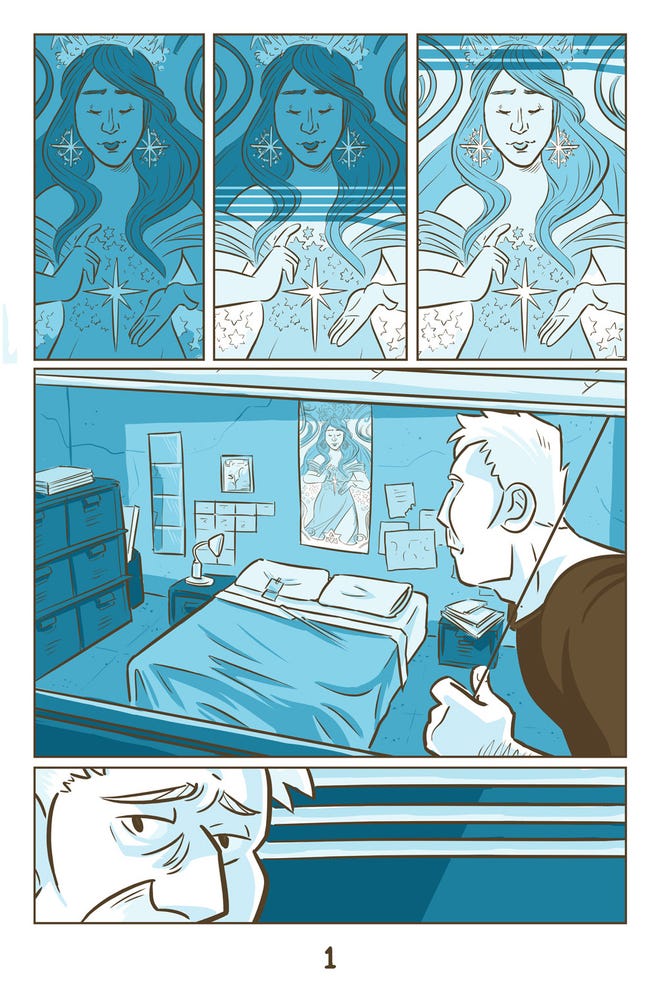 Al Sterling is a closeted gay middle-aged roboticist who dies unexpectedly, only to wake up 16 years later in an identical synthetic body in a world now filled with the kinds of robots he had dreamed of designing, including a teenage girl that looks just like him built by his business partner and former lover Brendan. At first the book presents itself as a mystery set in a science fiction wonderland: who built this new Al Sterling, and why? But as we dig deeper into Al and Brendan's love story, and the present-day life of Brendan's daughter Sulla, who it turns out is transgender, what emerges is a rare multigenerational story about sexuality and identity. Blue Delliquanti's cartoon art has an endless wonder and hopefulness to it, and the story of Al, Brendan, and Sulla is filled with insight, humor, and heart.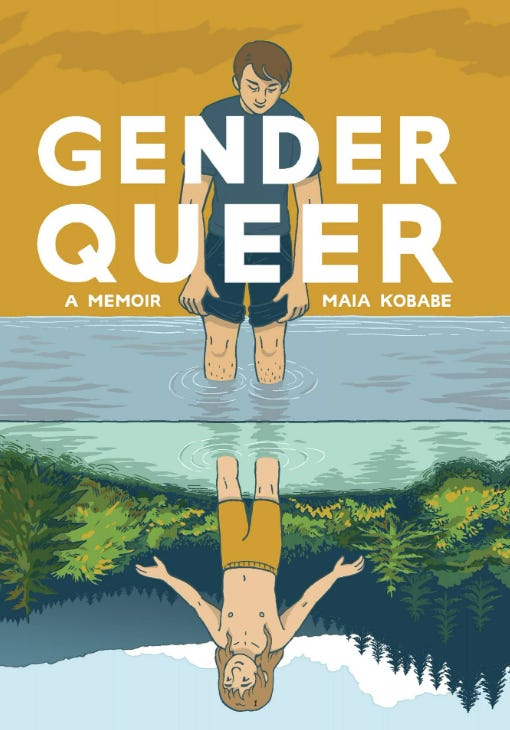 "Do I contradict myself?," Walt Whitman wrote. "Very well, I contradict myself. I contain multitudes." In reality it can be so hard to accept the apparent contradictions and gaps we find within ourselves, the mystery of who we are. Why don't we already know the things about life that others know, even who and what we are? Why is our path to self-understanding so hard? In Gender Queer, cartoonist Maia Kobabe shares eir own journey to understanding eirself as nonbinary and asexual. Reading it is an incredibly healing and empowering experience. Filled with honesty, humor and insightful metaphors about what it feels like to be em, Kobabe's memoir teaches that it's okay to be still on the road ourselves and that our questions are the starting point for new realizations, new gifts we will be able to give ourselves.
Adult queer comics
One of the most celebrated graphic memoirs of recent times, Fun Home tells the story of Bechdel's painful relationship with her father, a deeply closeted queer man who tormented his wife and children, then committed suicide soon after Bechdel came out as a lesbian herself. The narrative is highly novelistic in style, as Bechdel moves back and forth through various time periods and literary works in an attempt to achieve some kind of understanding and connection with her dad. Fun Home is a heartrending, adult story about the journeys within families that prove too far to travel, the obstacles that in the end cannot be climbed, the questions that go unanswered, and where that leaves us.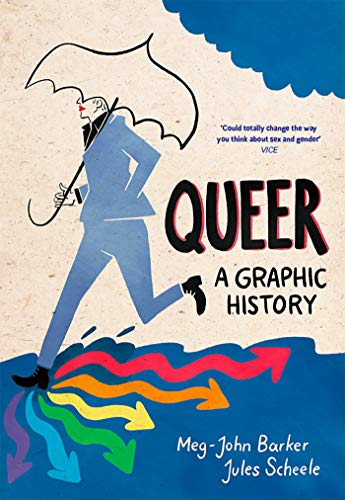 This highly accessible history of sexuality, gender preference and identity is like a great family history, filled with past events and people whose choices and ideas are essential in how we think about ourselves today. Using simple, engaging prose, Barker explores multiple approaches and understandings to sexuality and identity. And every theory is presented via Scheele's cartoons as coming from actual people, which reminds us that all our notions of identity and sexuality are constructed. There is no voice from on high that determines what is right and wrong, just other human beings like us trying to figure things out. Reading this book made me more aware of the community to which I belong, and the assumptions that sometimes hold me back.
---
Want to take in more queer stories this Pride? Check out Popverse's guide to high energy LGBTQ+ movies.