Queer romance novels to read this summer
It's Pride! It's beach read season! Check out these amazing novels.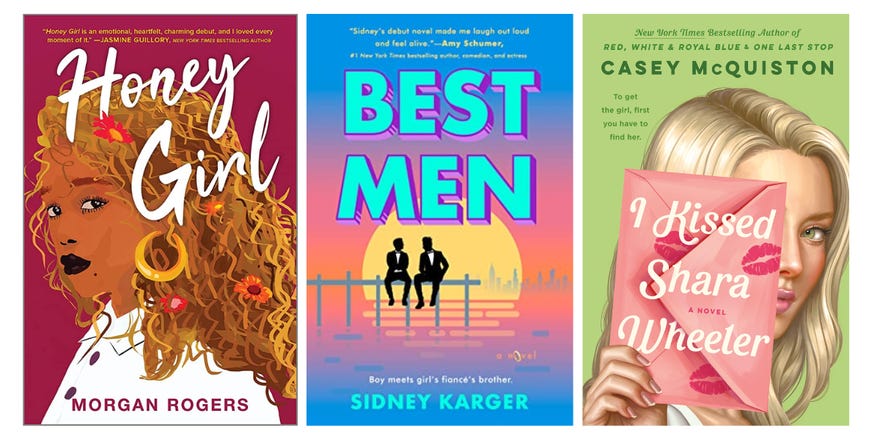 Pride month has arrived; the weather is finally getting warm. And you know what that means—beach reads! There are more queer romance novels being published than ever, so here are a handful of recommendations of our favorites from the past couple years. Buy a couple of them (or check them out from the library; there are many ways to support your local queer author) and toss those novels in your beach bag for some reading al fresco.
Romance reading is one of the most delightful parts of the summer, so whether you like accidental marriages, mysteries, or falling in love with your enemies, there's a book on this list for you.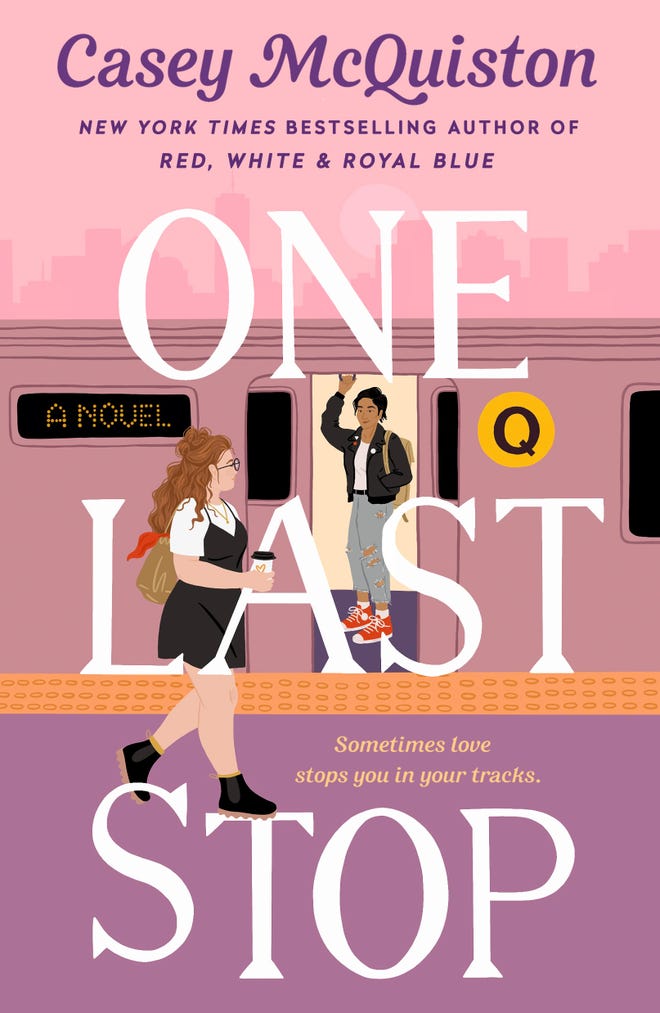 Amazon - Bookshop.org - Barnes & Noble
A mysterious girl appears on the subway, but she only appears on one subway. And she doesn't seem to ever leave. August, who has just moved to New York, might be falling in love with this mysterious girl on the subway, but she can't quite figure out her deal. Yes, One Last Stop is a romance, but it is also a mystery and a novel about life after running away and what it means to build the life that you want to live. A good recommendation for people who like their romance with a bit of magic/supernatural.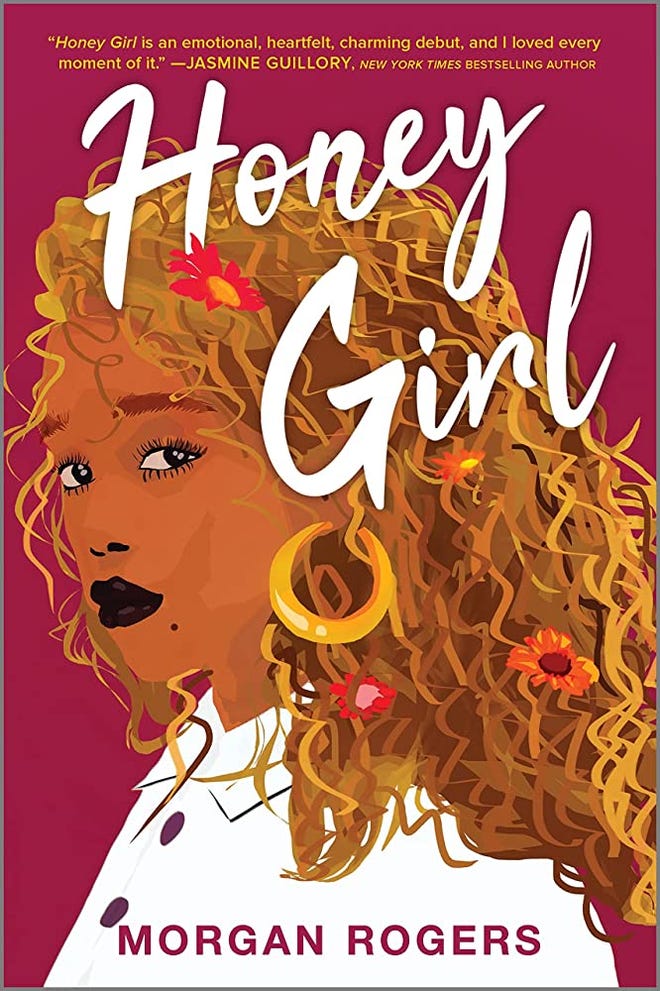 Amazon - Bookshop.org - Barnes & Noble
Grace Porter gets drunk in Las Vegas and wakes up married. This is not part of her plan. But as Grace gets to know this woman, her wife, she starts to take another look at her life (now that she's finally finished her PhD) and what she really wants to do next. Honey Girl is a beautiful book about learning to be be a little messy when everyone in your life expects you to be perfect, and the romance is such a beautiful, slow build.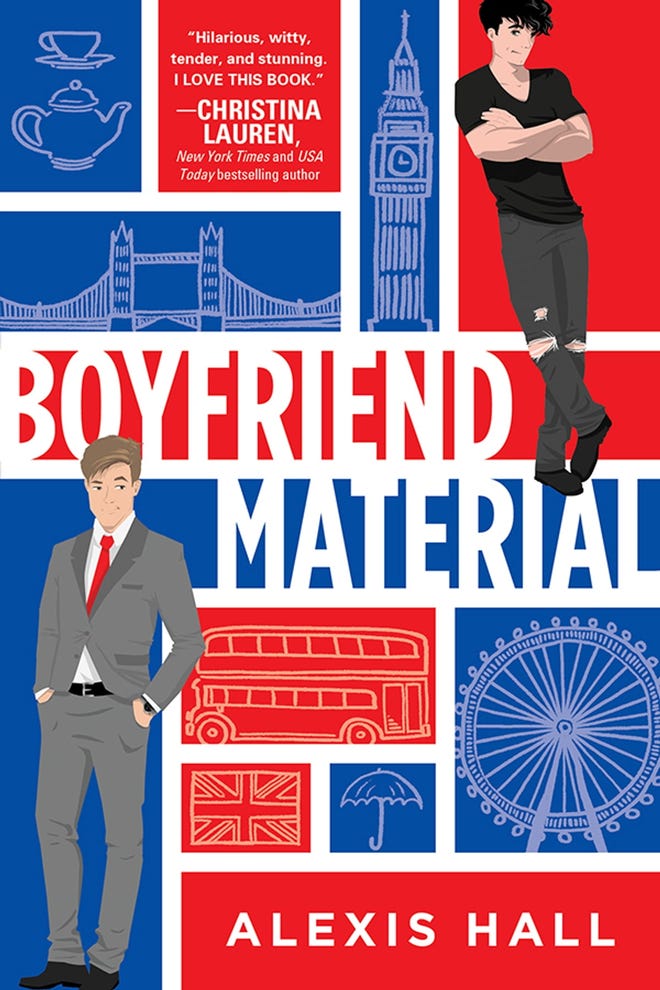 Amazon - Bookshop.org - Barnes & Noble
Boyfriend Material is a great example of a romance that manages to treat both its leads as leads. Luc, the sometimes messy son of a rockstar, needs a normal relationship to showcase to the press. Cue the fake boyfriend Oliver, who seems, to Luc at least, too good to be true. Boyfriend Material does a great job of untangling the problems that both Luc and Oliver are facing and setting up their burgeoning relationship as, not a quite a fix for their lives, but a way to make their lives better.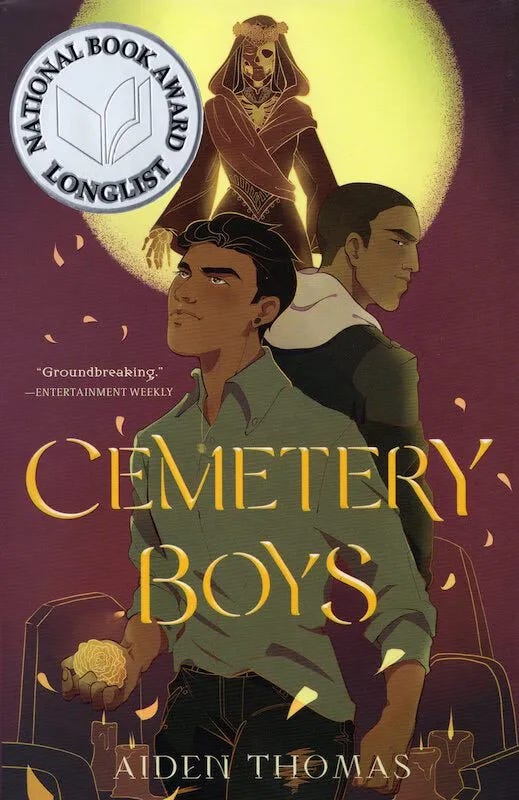 Amazon - Bookshop.org - Barnes & Noble
Cemetery Boys is a little bit of a darker book, and probably not your typical beach read, but if you like mystery and magic, this one is for you. This YA novel follows Yadriel, a queer trans Latino brujo (witch), who may just be falling in love with a ghost. While there are a lot of heavy feelings in this book, it does have a happy ending.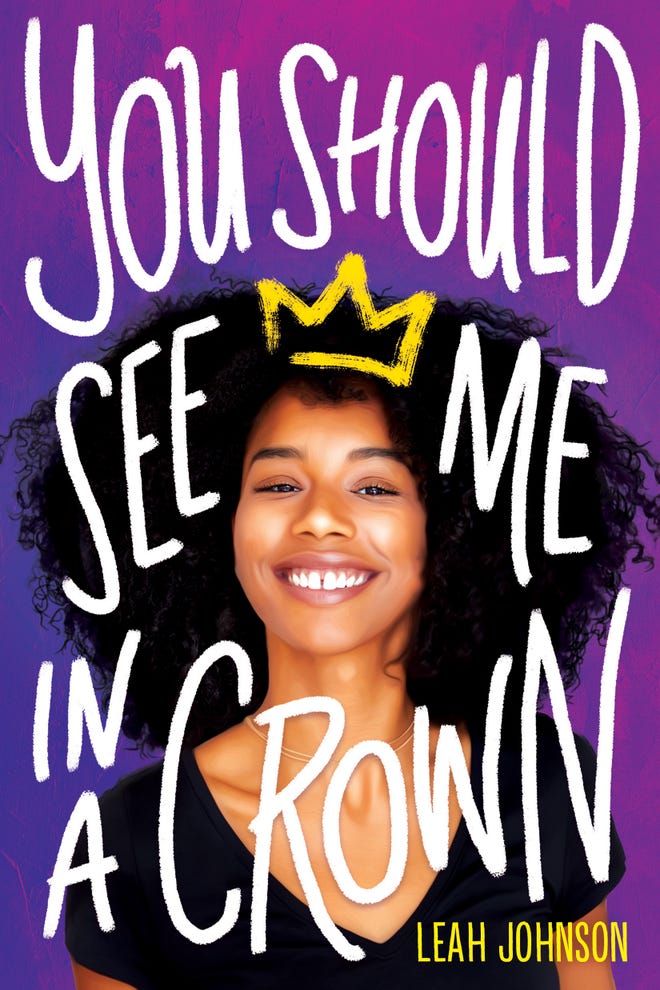 Liv's school takes prom too seriously. But when she finds out that she needs the scholarship that comes with winning prom queen to go to college, she begins to take it seriously too. You Should See Me in a Crown is a fun YA book about trying new things, getting out of your own head, and maybe falling in love along the way.
Amazon - Bookshop.org - Barnes & Noble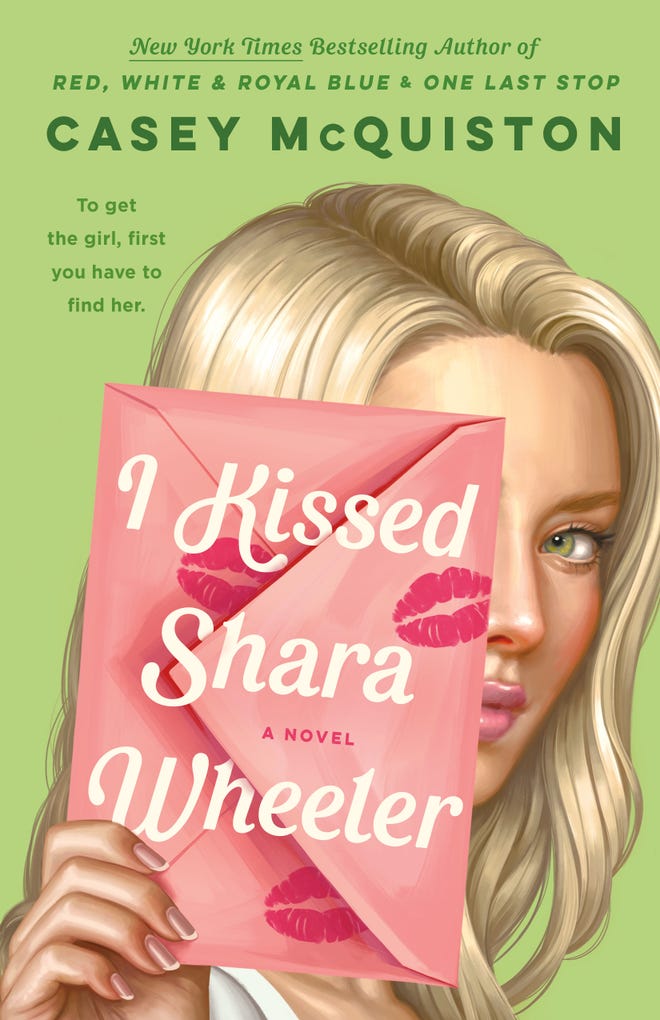 Amazon - Bookshop.org - Barnes & Noble
In her senior year of high school, Chloe Green has one goal—to win valedictorian. Unfortunately her rival, Shara Wheeler has disappeared. The first YA book from Red White and Royal Blue's Casey McQuiston, Shara Wheeler is a mystery format high school romance full of drama, personality, and suspense. This is a fun, propelling read, featuring an off-beat teen romance.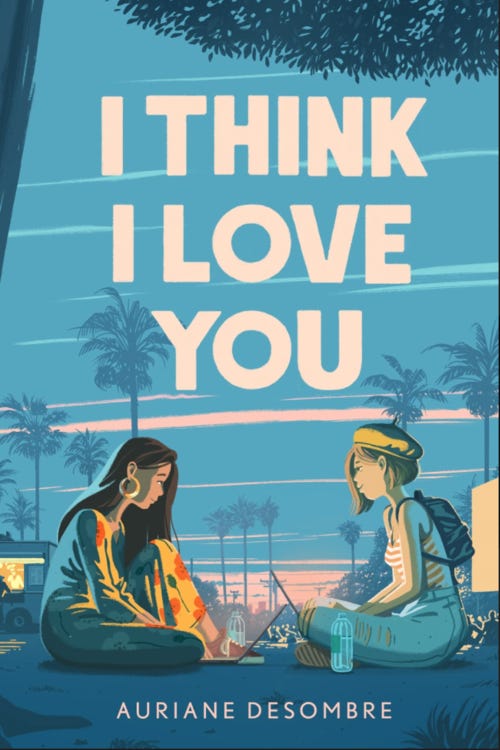 Amazon - Bookshop.org - Barnes & Noble
A film competition. Old rivalries. What's new? I Think I Love You is a high school contemporary retelling of my favorite Shakespeare play, Much Ado About Nothing. It follows Emma and Sophia, opposites in every way, as they compete for a trip to a film festival in LA. Throughout the summer, Emma and Sophia argue, snark, and complain their way into love.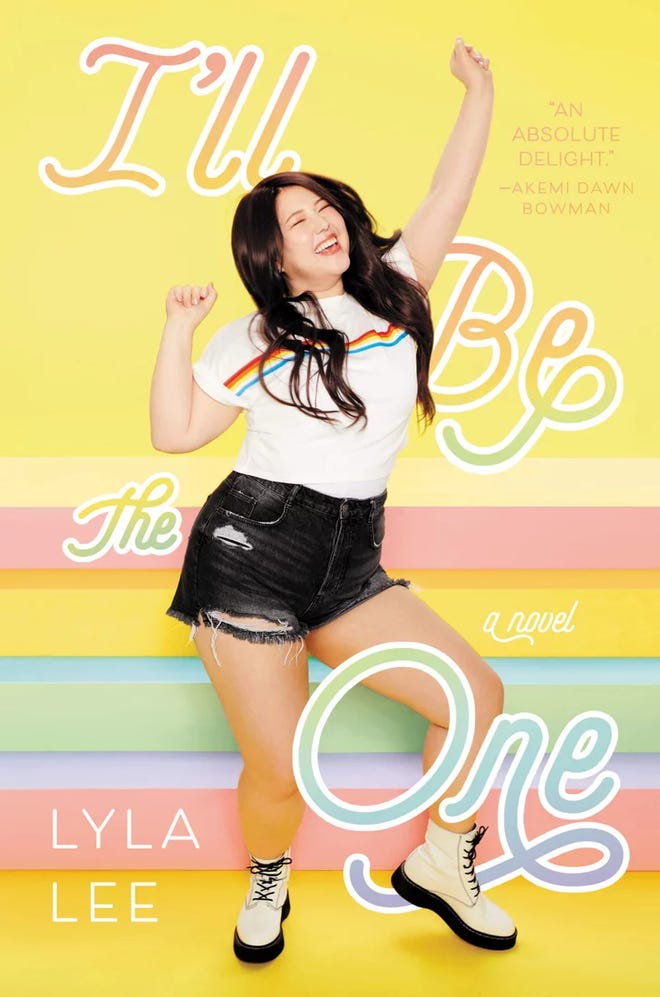 Amazon - Bookshop.org - Barnes & Noble
This is a novel for all the bi girlies and K-Pop fans. I'll Be the One follows Skye Shin as she joins a televised competition to be the next big K-pop star. In the book, she deals with the industry's fatphobia, her desire for something more in life, and some sparks that begin to fly unexpectedly between her and one of her competitors, Henry.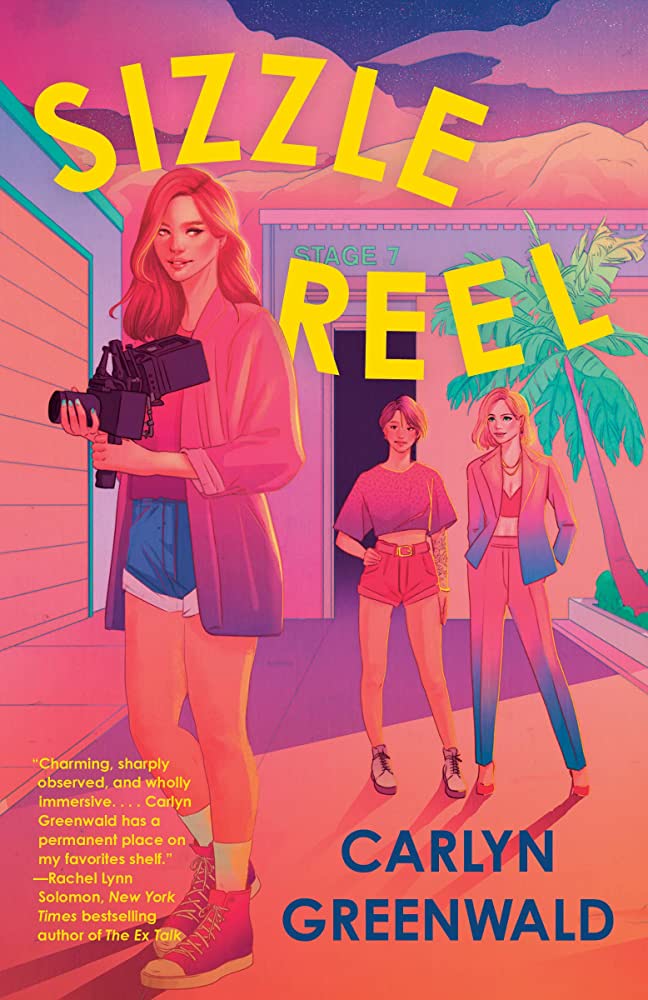 Newly-out Luna Roth wants to escape her terrible job working for an emotionally abusive talent manager and start working for a real DP. When she meets famous actress Valeria Sullivan, she thinks she has found her way out. But what happens when she starts to catch feelings for Valeria? And what happens when Valeria starts to catch feelings herself? Well, things are sure to get complicated.
Amazon - Bookshop.org - Barnes & Noble
Best Men by Sidney Karger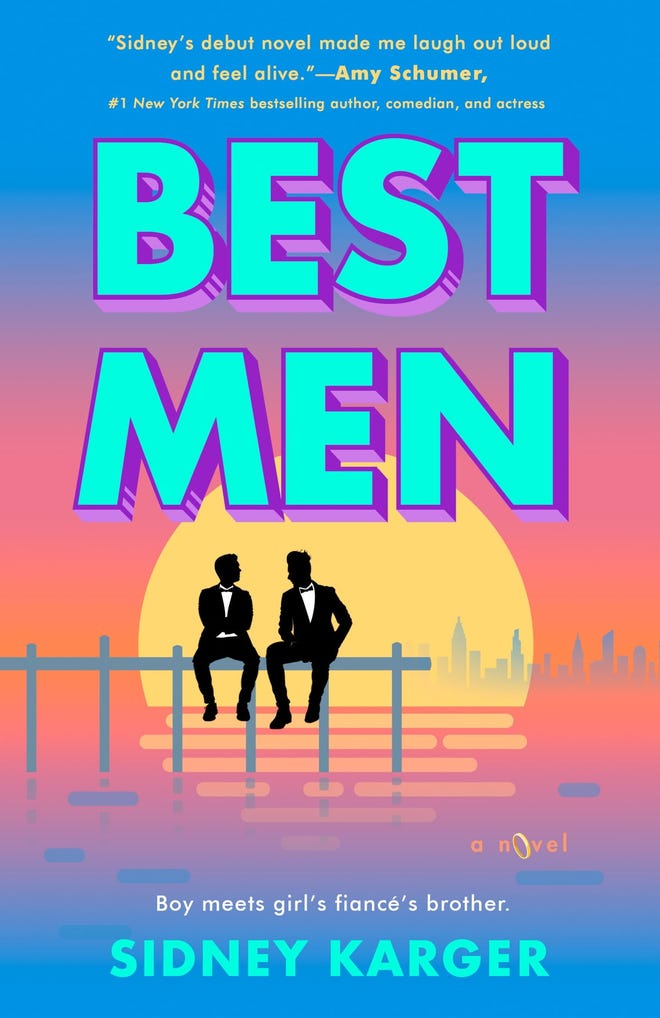 Amazon - Bookshop.org - Barnes & Noble
What happens when your best friend falls in love? Well, for Max, his best friend Paige getting married completely upends his life. Now, he has to deal with Paige's husband and his shockingly good looking younger brother Chasten. They don't quite hit it off immediately, but there's something between them. Love? Hate? Will the best men find their own happily ever after? What do you think?
---