11 Queer superhero comics to help you get your Pride on
THEY'RE HERE! THEY'RE QUEER! THEY WEAR CAPES AND PUNCH BAD GUYS AND ALSO SOMETIMES HAVE DANCE PARTIES!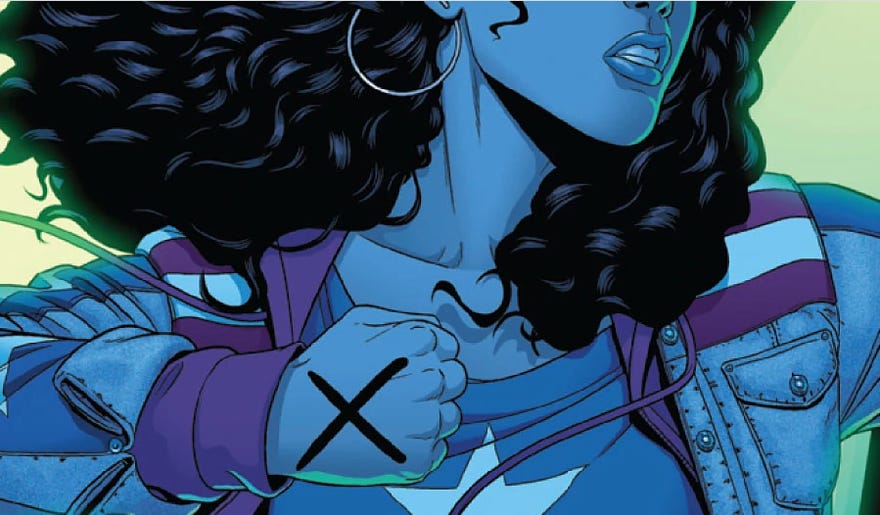 Happy Pride, y'all! It's been a surprising couple of years for queer super hero stories. In the last year alone, both the new Superman (Jon Kent) and the old Robin (Tim Drake) have come out as queer in the DC Universe; can Nightwing be far behind, he asks, eyes raised in prayer?
Meanwhile at Marvel Comics, longtime couple Billy Kaplan and Teddy Altman got married and took over a galactic empire, and Kate 'Kitty' Pryde kissed a girl (finally). Later in June, novelist Charlie Jane Anders is also debuting a new trans character, Escapade, in Marvel's Voices Pride 2022 anthology.
For a long time, the 4-11 on queer superheroes was that there just weren't many (or at least not many that were allowed to let their pride flags fly). But over the last 15 years comic companies have slowly begun to produce some strong queer superhero content both for adults and kids, much of it created by queer writers and artists. There are also some older books that were way ahead of their times and are well worth a read.
If masks and capes are your thing and you're looking for queer content, here are some good places to start.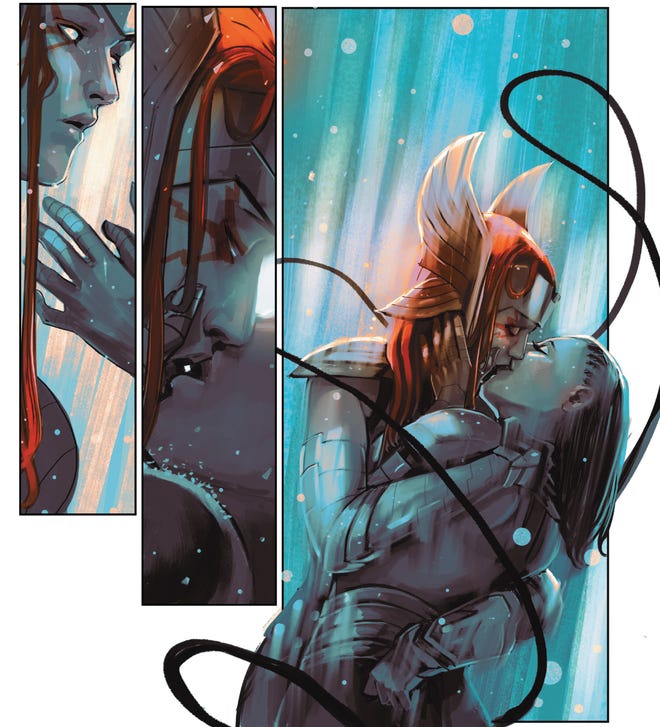 (Kieron Gillen, Marguerite Bennett, Phil Jimenez, Kim Jacinto, Stephanie Hans)
Billy and Teddy may be the 'it' gay couple of the Marvel Universe, but for my money the greatest queer couple at Marvel are Thor's badass sister Angela and her transgender partner Sera. Action, adventure, romance, curses, deals, a trip to Hel, child abduction, found families, lute solos—their story has everything. And Stephanie Hans' art transforms every panel into a dark and gorgeous fairy tale.
(Mariko Tamaki, Steve Pugh)
This all-ages 'Teen Harley Quinn' story has all the baseball bats and zany hot takes we want from a Harley comic, plus an Ivy reimagined as the passionate biracial child of social activists. But what I most love about the book is the inclusion of a local drag community that looks after Harley. Their lives and performances give the story heart and a deep sense of family. If you like the HBO Max show We're Here, this book is definitely for you.
(Greg Rucka, J.H. Williams III)
As the lead character first in a 2009-2010 run on Detective Comics and then in her own series, Batwoman presents an image of queer life that is mature and fully realized. Kate Kane is a woman perfectly at home in her body and with her choices, even the messy ones. And rather than Kate being some sort of derivative 'Lady Batman,' Rucka and Williams give the character an original backstory—to date she is one of the only queer veterans in comics—and a niche in the lurid, occult corners of the Batverse that feels utterly fresh and new. Williams' art on the book is also absolutely next level; every page is a visual feast.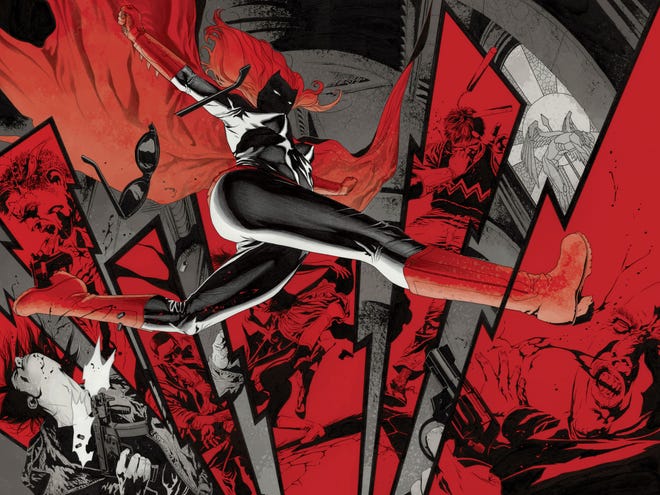 (Mariko Tamaki, Yoshi Yoshitani)
This all-ages graphic novel stars Starfire's queer daughter Mandy, an ordinary, goth-chic high schooler who loves a complicated coffee drink and HATES being asked about her mother. After a lifetime in Starfire's shadow, Mandy just wants to graduate, move to France and find a girl to love, never mind college or the sweet girl at school she's been secretly crushing on forever. With brightly colored art that gives the story great energy and feeling, Starfire is a story about being brave, even if you might get hurt.
It's also the rare teen book that finds space to try and understand parents too. It might be my favorite take on Starfire ever.
(Grant Morrison, various artists)
Years before
The Matrix
, Grant Morrison had already spent six years writing their story of a group of largely queer, acid-tripping heroes fighting to liberate humanity from the hope-devouring insect monsters that had secretly taken over. While the book finds inspiration in everything from 19th century poetry to the Marquis de Sade, it is most fundamentally a celebration of the power and freedom that comes with embracing your identity as a queer person. It presents itself as a tale of weird superheroes, but Morrison really intends to help readers discover that they themselves have the ability to fly.
(Steve Orlando, ACO, Fernando Blanco and others)
Wildstorm and now DC characters Midnighter and Apollo have been around as a gay couple since the late '90s, appearing in books like Stormwatch and The Authority. Orlando and ACO's 2015 book sets Midnighter on his own initially, having broken up with Apollo and now working on his own as a sort of international gay Batman with super science. The action is incredible, and the book is sexy as hell. It might very well be the most realistic portrayal of adult gay life ever seen in a superhero comic. Certainly, it's one of the most fun.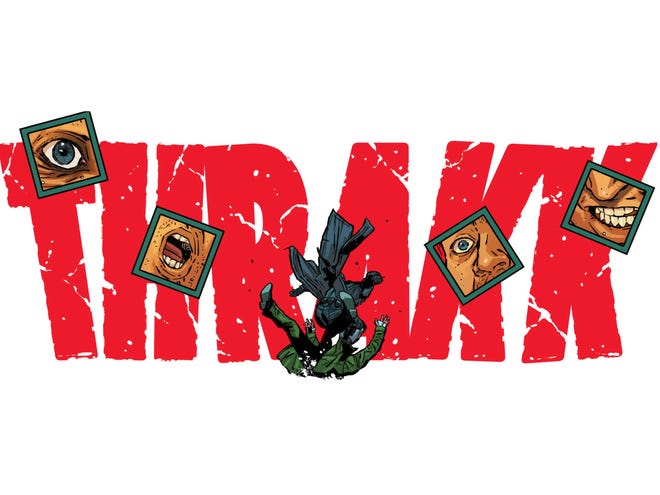 (Joe Glass, various artists)
One of the things I most appreciate about Joe Glass' 'What if there were a team made up entirely of queer superheroes?' concept is the gaps that it reveals about other superhero groups. The Avengers or the Justice League may kid around from time to time, but they rarely have much in the way of real relationships with each other. The Pride hang out together, they have sex with each other. They're just people being people. Reading this comic is like hanging out with the crowd you love to meet at the bars on a Friday night.
(Terry Moore)
When Terry Moore started Strangers in Paradise in 1993, it seemed like he was writing a quirky romance comic about a seemingly straight woman, Francine, who slowly falls in love with her longtime best friend Katchoo. But the longer the story went on, the more their world became populated with wild action-adventure superhero concepts, most especially a squad of queer female escorts/spies/assassins who kind of rule the world. Strangers in Paradise is a book that never stops surprising, and one that emphatically asserts the power of women in a world often dominated by misogyny.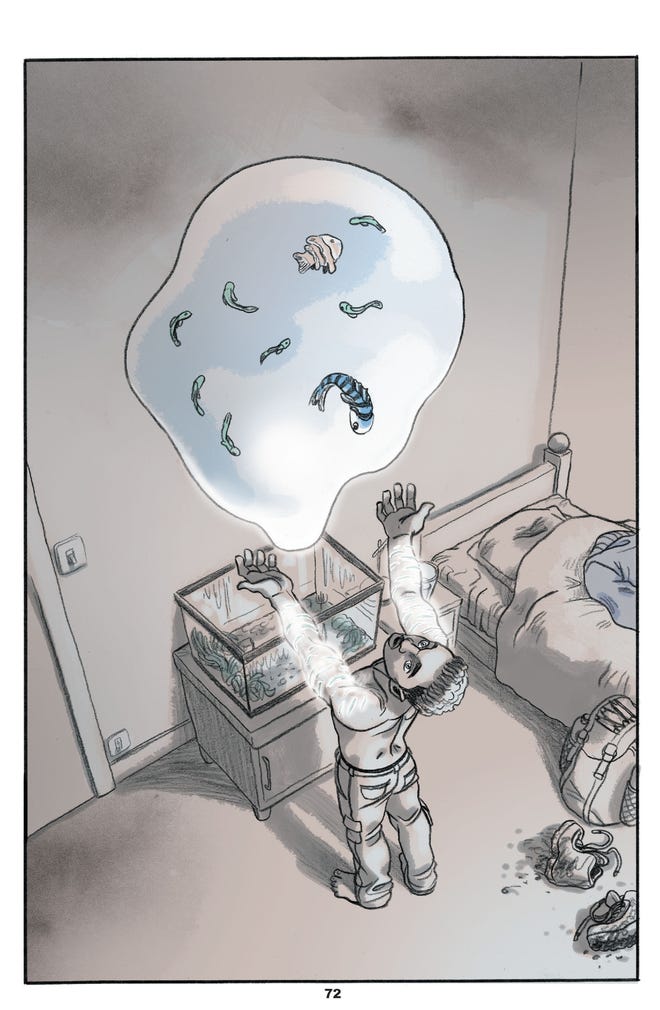 (Alex Sanchez, Julie Maroh)
This all-ages tale of Jake Hyde, an African-American kid from New Mexico who discovers he's got powers at the same time that he falls in love for the first time, is very much Aqualad meets Heartstopper. Sanchez surrounds Jake with great friends and family, and Maroh—who previously illustrated Blue is the Warmest Color—sets them all in a world filled with stunning beauty. (There are page-turns in this book where Maroh's art will stop you cold.) Ocean is a heartfelt story about embracing who you are and what you want, and the community that rallies around you as you do.
(Kieron Gillen, Jamie McKelvie)
Kieron Gillen and Jamie McKelvie's 2013 relaunch of Young Avengers features the queerest cast ever presented in a Marvel comic. And for all its pop aesthetic and energy—no one draws comic book characters with as much style and creativity as McKelvie—it's also a deceptively layered emotional story about friendship and self-delusion, parental expectations and the quest to claim who you are. (Also, if you ever wondered where the line is between helping your partner and opening a portal to hell, this book has the answer.) If there was one comic I wish had existed when I was a kid, it's this one.
(Leah Williams, David Baldéon and others)
One of the most exciting elements of the new Krakoan Age of the X-Men is that Marvel seems to be finally starting to embrace the queerness of some of its X-characters. Nowhere has that been more evident than in Leah Williams and David Baldéon's X-Factor, in which a number of the X-Men's queer characters join together to search for mutants who have disappeared under mysterious circumstances. And while the cases definitely move the story along, what makes the story soar is the way it celebrates its characters for everything that they are and can do. The story is filled with characters that have been poorly written in the past given a chance to shine.
---
Do you need some movie recommendations for Pride? Check out Popverse's list for high energy LGBTQ+ movies to watch this month!