Trash pandas get some love in upcoming kids comic The Racc Pack from Whitney Gardner & Stephanie Cooke
A trio of raccoons show that treasure can be trash (and that its not bad to be trashy!) in The Racc Pack
One person's trash is another person's treasure, and in the upcoming graphic novel The Racc Pack we learn that treasure and trash can be the same thing. Created by writer Stephanie Cooke and artist Whitney Gardner, The Racc Pack from Simon & Schuster follows a crafty family of raccoons who take dumpster diving to new heights (or is it new depths).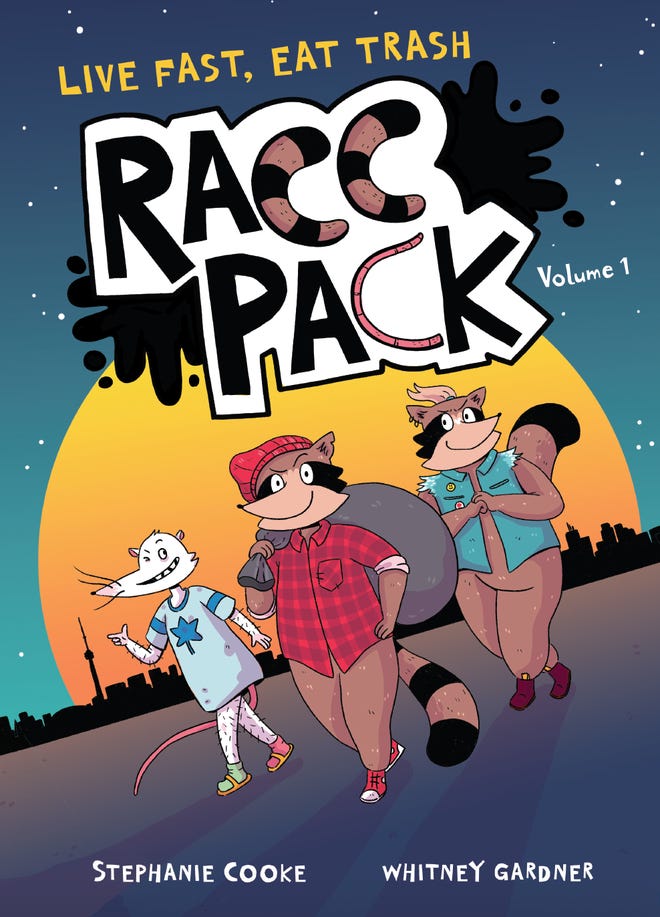 The Racc Pack is comprised of Dusty (the brains), Rere (the muscle), and Scraps (the techie), and together they forage for food and forge a life as a trio of siblings (even though one might be an opossum!).
"When the family discovers a new upscale grocery store that's throwing away perfectly good food at the end of each day, the Bins hatch a heist so daring, it'll have them rolling in garbage all winter long," reads Simon & Schuster's description of The Racc Pack Volume 1. "But with its critter-despising CEO, Jeff Beans, and the high-tech defense system he's installed, liberating that trash is going to take all the skills the Racc Pack have... and maybe some help from a cat burglar with a mysterious past."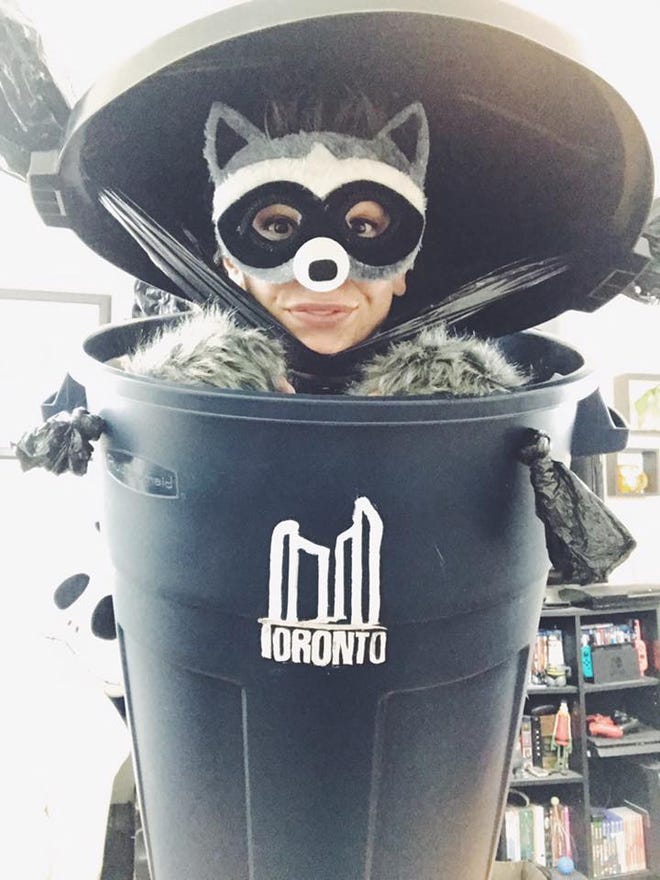 The Racc Pack comes from bestselling author/artist Whitney Gardner (Chaotic Good and You're Welcome, Universe), along with writer Stephanie Cooke (ParaNOrthern, Oh My Gods!). Cooke hails from Toronto - which has been called the City of Raccoons - and went viral in 2019 for a Halloween raccoon costume (pictured at left).
"Stephanie's unabashed love for all things raccoony is no secret, and when the opportunity arose to collaborate with her on a project centered around raccoons, it was an instant burst of excitement and inspiration," says Gardner. "The connection between our senses of humor immediately clicked, and we knew we were onto something special.
Popverse is debuting the cover to The Racc Pack Volume 1 (which you can see to the right a little further up the page), drawn by Gardner.
The Racc Pack Volume 1 goes on sale January 23, 2024 from Simon & Schuster. A second volume is already in the the works for later in 2024.
---
Eight great kids graphic novels that'd be great as gifts.