Eight great kids graphic novels to gift for the holiday season
Hey kids, comics!
Has the holiday season snuck up on you without warning again? Are you facing piles and piles of shopping to do, with no clue where to start? Is there a comics-loving kid on that list of people to shop for? If so, you no longer need to panic. Here's a list of some of the most wonderful kids comics that have come out these past few years!
Best kids comics to gift this holiday season: Quick Guide
If you're in a rush, check our quick view version of the list below. If you need more guidance, keep scrolling for more in-depth, detailed list.
---
Best kids comics to gift this holiday season: Detailed Guide
Need more details into why these comics might be a good gift choice? Look no further.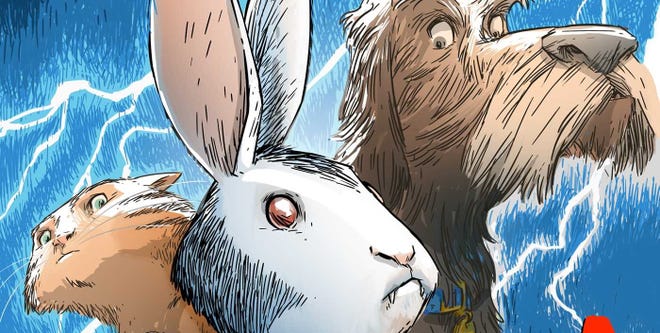 Bunnicula ($9.98) follows a vampire rabbit who sucks the juice out of veggies and hates garlic. A great introduction to the vampire genre (lots of fun, but not too spooky) for young kids. There's a lot of humor and drama in this comic as well. Perfect for kids aged 3-7 who love to imagine that their pets have secret lives.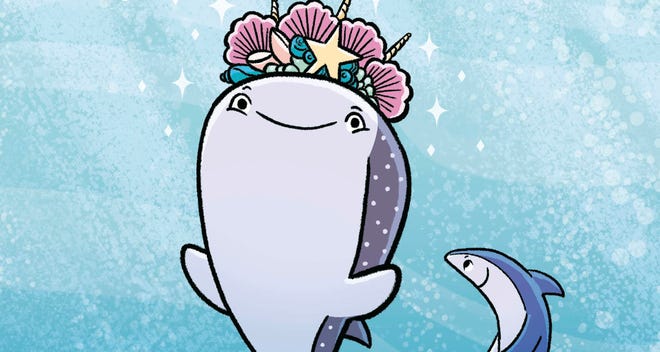 Shark Princess ($12.99) follows two shark friends as they declare themselves princesses and explore an abandoned boat. It's a nice easygoing story about trying new things with friends. Great read for shark (and princess) lovers ages 5-7 (and there's a sequel coming out next year too, in case this one's a hit with your giftee).
Aquicorn Cove ($11.99) tells the story of a young girl who discovers a group of magical seahorse-like creatures living in the coral reef and the challenges that they face due to the negligence and harm done by human's thoughtless behavior. Aquicorn Cove is beautifully illustrated and the perfect story for any young biologists or environment lovers ages 7-8.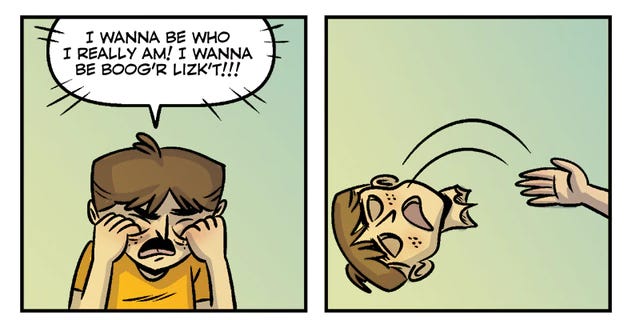 Tales of a Seventh-Grade Lizard Boy ($14.99) tells the story of... well, a young lizard boy, one who is doing his best to settle in a school where he doesn't quite fit in. This story does a great job of showing the difficulties of being the new kid at school, and how friendship and connection can help. A great read for all kids, but especially those who feel like outsiders at school. Ages 8-12.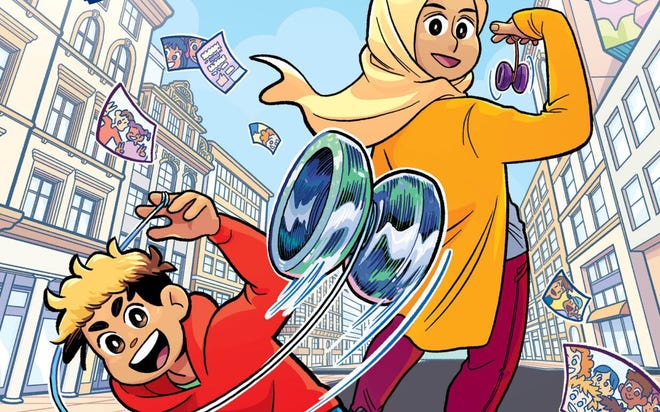 Freestyle ($10.99) is about a kid who, though he's known for dancing (and is a part of an awesome dance team as well), discovers a love for wide and wonderful world of yo-yo. Freestyle is about following your passion wherever it may lead you, while making sure to keep an eye on the life and friends you already love. Great for kids age 8-12 who have a special hobby that they can't stop talking about.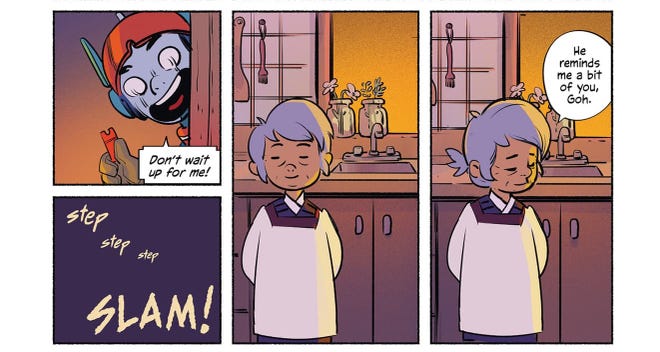 Everyday Hero Machine Boy ($10.98) follows the story of Machine Boy, who fell to earth out of the sky. Though he wasn't programmed to be a hero, he wants to be one, and this comic follows his journey towards doing good for others. This is a great story for kids who like robots and stories about heroes.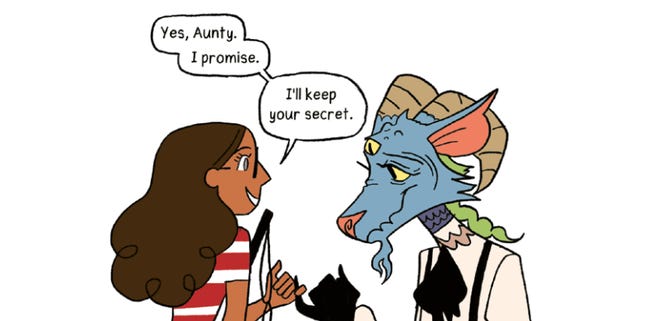 My Aunt is a Monster ($13.00) follows Safia, a young blind girl who goes to live with her mysterious aunt Lady Whimsy. Safia is pulled into a world of adventure and magic, and she must learn to become a hero. My Aunt is a Monster is great read for kids ages 8-12 who love adventure and fantasy.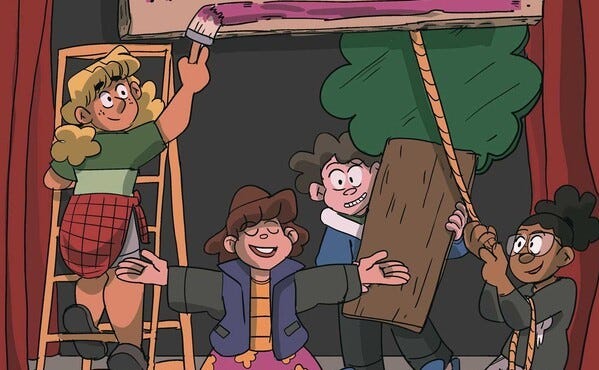 Heart Takes the Stage ($7.19) is a collection of the A Heart of the City newspaper strips. The comic follows a middle school student named Heart, her friends, and their adventures. Heart Takes the Stage is a slice of life comic, with this collection's theme being Heart's participation in the school play. A great read for kids ages 8-14 who love reading newspaper comics.
---
Stuff those stockings and fill those empty spaces under the tree with Popverse's recommended gifts for friends, loved ones, and yourself.
---
Check out this Popverse interview with A Heart of the City cartoonist Steenz.