Have a very weird holiday season with this off-kilter gift guide
Want to get a present slightly off the beaten track? We've got some ideas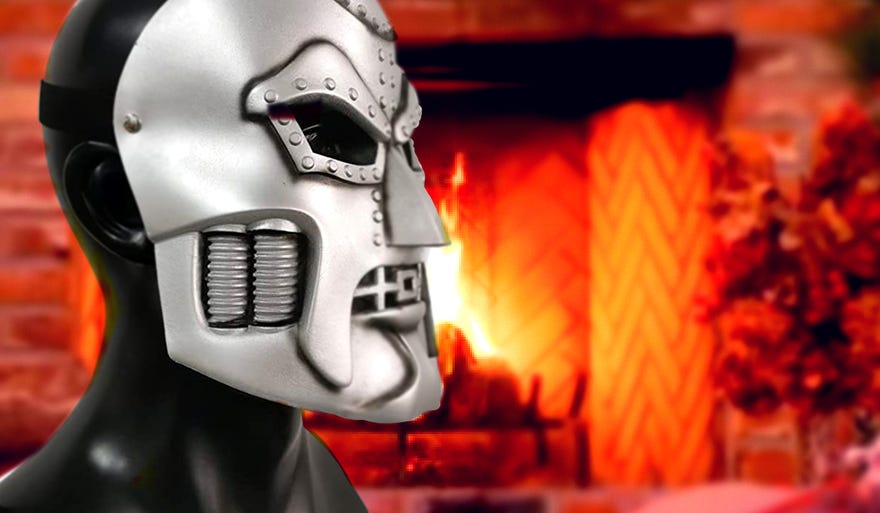 There's always one, isn't there? That friend who remains a conundrum when the question of gift buying comes up, because not only do you know what to get them, they themselves are similarly confused. (I feel free to say this, in that I am simply describing myself.) It's for people like these — by which I mean, me — that the concept of the weird gift exists: that object that no-one would ever buy for themselves, because just look at them, why would they, but which, when presented with as a gift, suddenly becomes a precious, treasured object. The 15 suggestions below are, admittedly, off the beaten track… but that's kind of the point. We think of these things to make your lives easier, and your awkward friends' lives better.
Your weird shopping list this holiday season: Quick Guide
When it comes to a list of odd gift suggestions, sometimes you just need to dive in without explanation! In that case, we've got you covered — just look below.
Your weird shopping list this holiday season: Detailed Guide
It's very possible that you think Popverse has lost its collective mind because of too much early eggnog. Au contraire, my friends; just read on and all will be revealed — or, maybe, your suspicions will be confirmed.
Play-Doh Star Wars Chewbacca - $16.86
Lesser minds might ask just why anyone needs a Play-Doh mold in the shape of Star Wars' hairiest hero; you and I, we know better: anything shaped through a wookiee that happy is sure to be filled with joy.
ThinkGeek Star Wars R2-D2 Measuring Cup Set - $79.98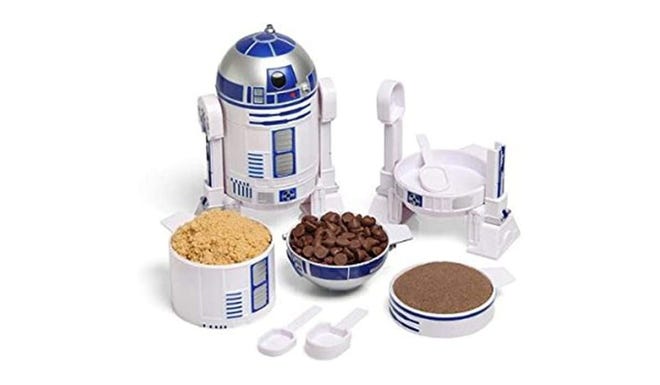 As everyone knows, baking requires a precision best demonstrated by a droid. Therefore, measuring cups in the shape of a droid are preferred. That's just science (fiction).
Mandalorian Luke & Grogu Smartwatch Band - $39.99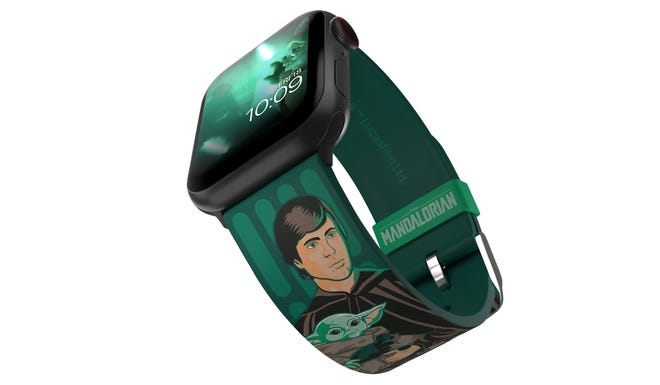 While Grogu didn't end up staying with Luke for that long - much to the delight of Mandalorian fans - that shouldn't stop you from celebrating their pairing with this delightful watchstrap.
Marvel Legends Cat Butt Fridge Magnets - $12.99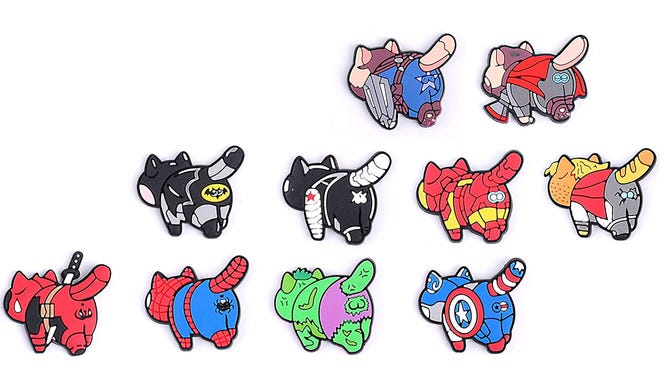 Not all heroes have capes, but all of them have butts. Especially when they're cat versions of themselves, immortalized in fridge magnet form.
Dr. Doom Latex Mask - $15.99
Doom may care not for imposters, but that doesn't mean that the rest of the world doesn't need more people cosplaying as a metal-faced despot. This mask makes that so much easier.
TVA Mug - $15.00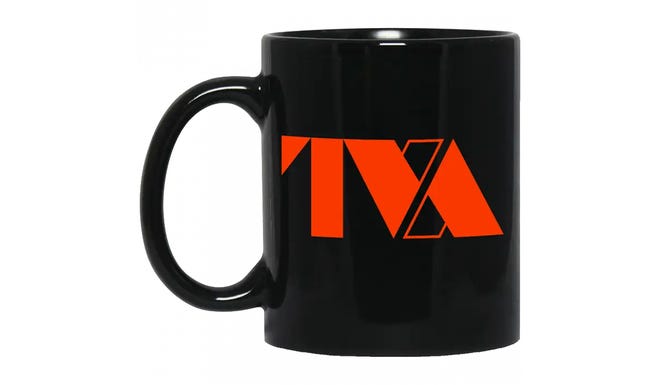 With this replica mug on your desk and the right attitude, literally no-one will be able to disprove that you really are part of the bureaucratic agency keeping time ticking behind the scenes. Just remember your time stick close to hand.
The Flash Dog Costume - $23.01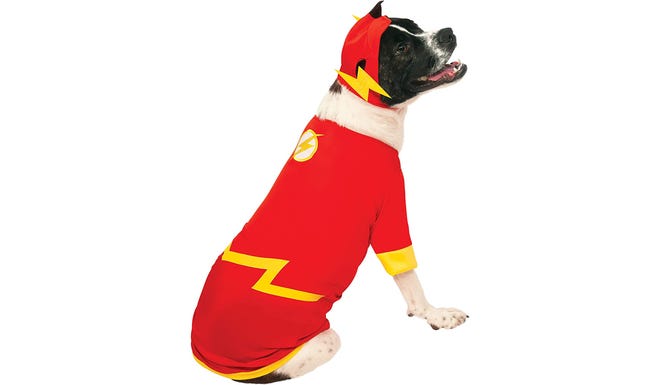 Sure, you might think that your dog gets the zooms when you're trying to get them ready to sleep for the night, but are they really the zoomiest dog alive? There's only one way to make sure that's true, and it's this pup costume.
Black Adam Sleeveless Hoodie - $50.00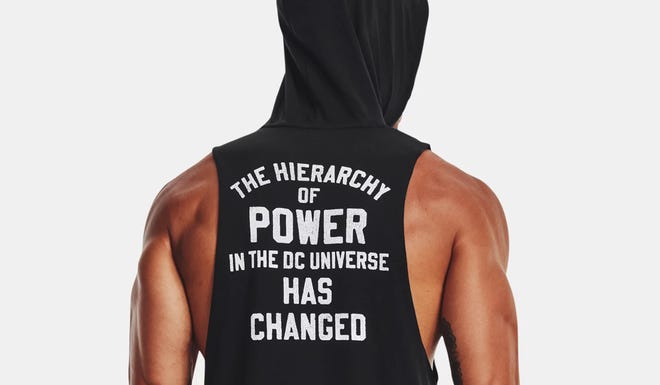 How can you truly prove to friends, family, and strangers at your local gym that you believe that the hierarchy of power really changed with the release of Dwayne Johnson's DC Studios debut? Look at this hoodie and know the answer.
Jean Luc Picard Prayer Candle - $13.99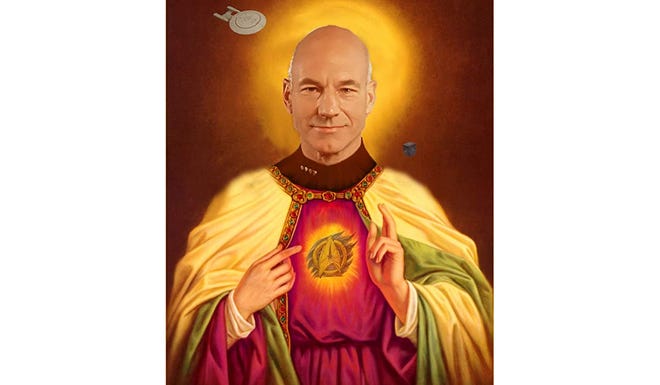 If there's one thing that seven seasons of Star Trek: The Next Generation (and two seasons of Picard, never mind the four Next Gen movies) proved, it's that we should all put our faith in Starfleet's baldest captain. This candle makes that all the more official.
Star Trek First Contact Day Shirt - $30.00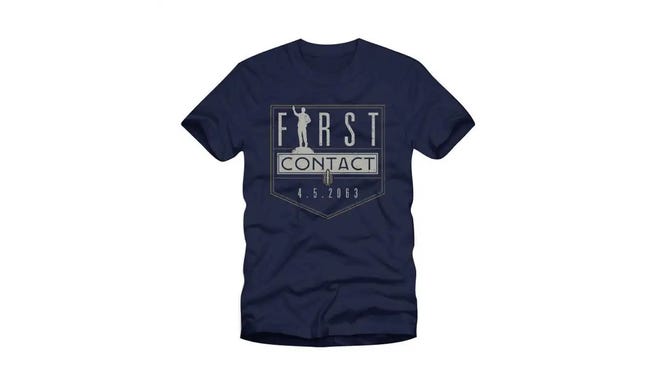 Sure, technically humanity hasn't actually met an alien race at this point in history, but why should that stop you from celebrating the event via this shirt? Next thing, you'll be saying that San Francisco isn't real.
Tardis Cookie Jar/Desk Shed et al - $35.90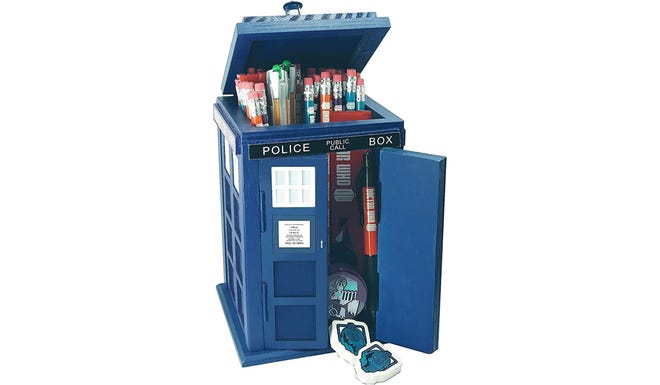 As every fan of Doctor Who knows by heart, the Tardis is bigger on the inside. The same can't be said of this multi-purpose storage unit in the shape of the iconic time machine, but hope springs eternal at this time of year.
Game of Thrones "Dinner is Coming" Cutting Board - $24.99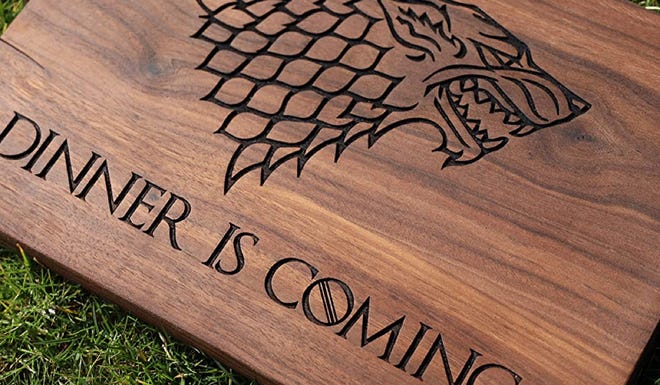 I cannot deny it; the sheer laziness of the slogan on this cutting board made it irresistible enough to add to this list. I can only hope there's an accompanying Game of Thrones-branded barbecue that has "Winter is Curing" on the side.
Judge Dredd Christmas Sweaters - $41.28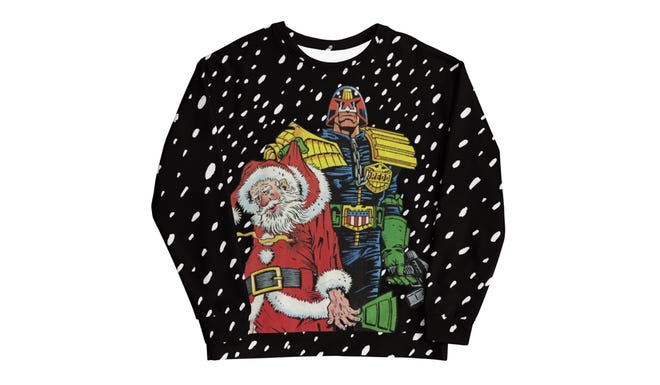 In the far future of Mega-City One's mightiest lawman, weather control makes sure that every season's temperature is entirely appropriate. Here in 2022, we wear layers for much the same purpose, making this oversize sweater a must-buy for this time of year.
Hi Bob shirt - $25.95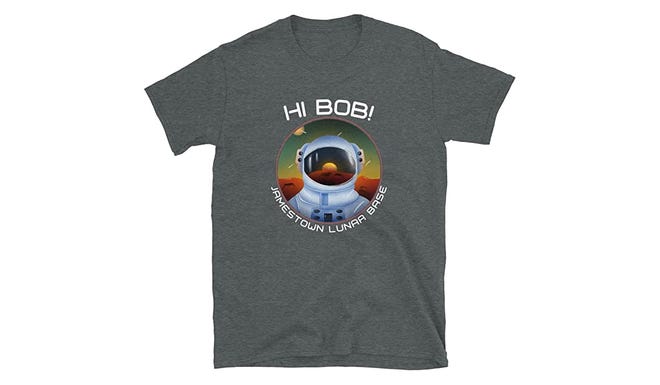 None of us, thankfully, are trapped on the surface of the moon, watching Bob Newhart re-runs in a doomed attempt to maintain our sanity; it just feels that way. For those who want to give Gordo the tribute he deserves, this shirt is here for you.
Rick and Morty Portal Gun Key Ring - $12.99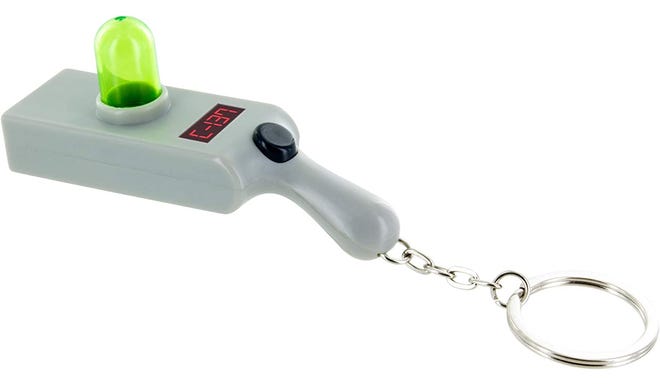 For those who feel trapped at holiday gatherings, this gift is either a welcome joke or a cruel tease, offering for a brief instant the possibility of escape before you remember that, well, portals aren't really real.
---
Stuff those stockings and fill those empty spaces under the tree with Popverse's recommended gifts for friends, loved ones, and yourself.