Holiday geek gift ideas for the whole family
Family, it's time to assemble.
Snow drifting outside your window. The family is safe and warm inside. No one's complaining that they're bored (parents get it). No one's trying to take over your Nintendo Switch (older siblings get it). Everyone's including you in their activity (younger siblings get it).
If you're still figuring out how to entertain the whole family this holiday season, here are 10 gifts you can enjoy together in the true spirit of the holiday season.
1. Create Your Own Comics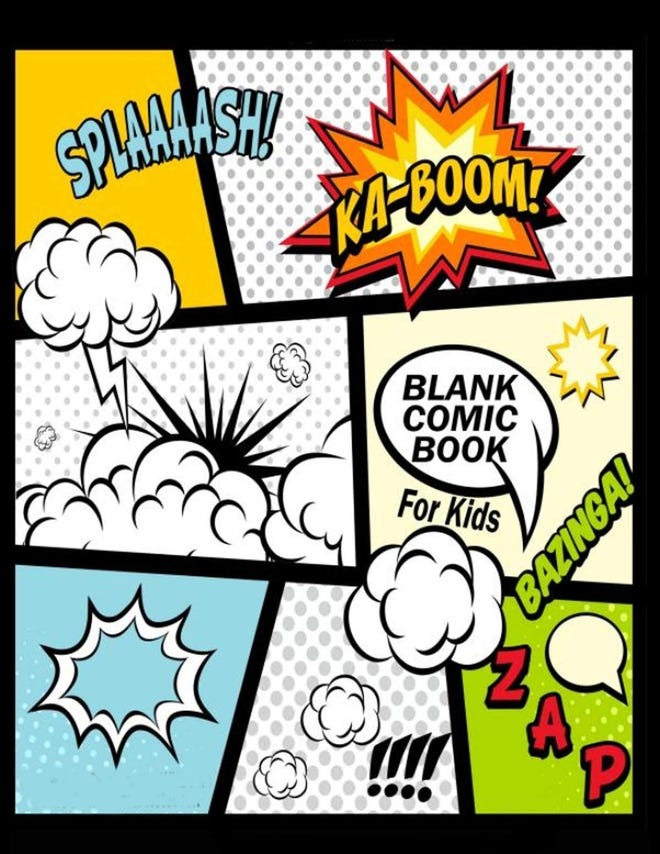 You might be stuck inside, but that doesn't mean your family can't go on an adventure. Put yourself in your favorite comic or imagine a whole new reality with this comic book journal.
2. Monopoly Arcade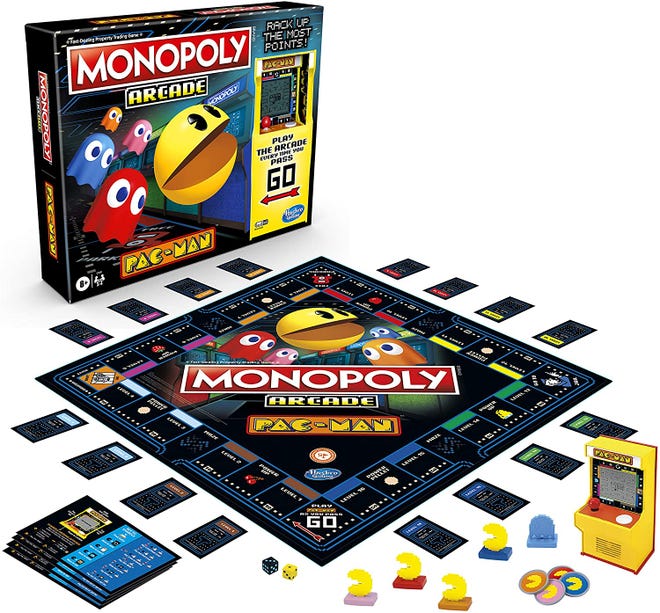 Monopoly is an incredibly fun game, but if anyone in your family has a short attention span, you'll only last a few turns around the board. But Monopoly Arcade with a Pac-Man twist? That's a whole different story and you might actually make it to the end of the game.
3. Monopoly: Star Wars The Mandalorian Edition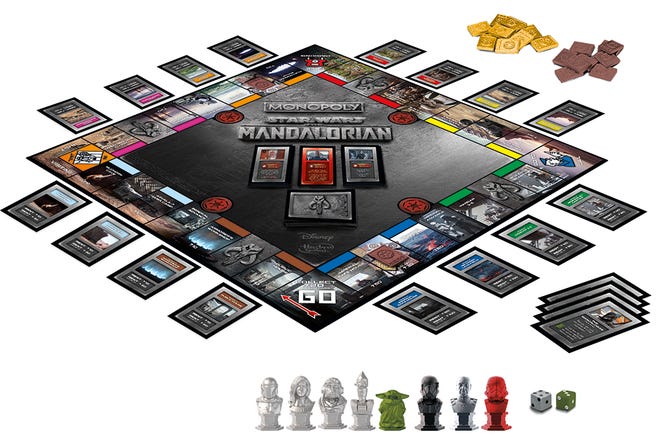 If Arcade isn't quite your speed, but your family comes together over Star Wars, then this Mandalorian Edition of Monopoly is for all of you.Work together to protect Baby Yoda—ahem, The Child—from Imperial enemies.
4. Operation: Star Wars The Mandalorian Edition
Speaking of The Child, if you have young kids in your family, this special Mandalorian Edition of Operation is the perfect gift to enjoy with them. Locate all the items The Child has taken, but watch out for that buzzer!
5. BANANAGRAMS Party Edition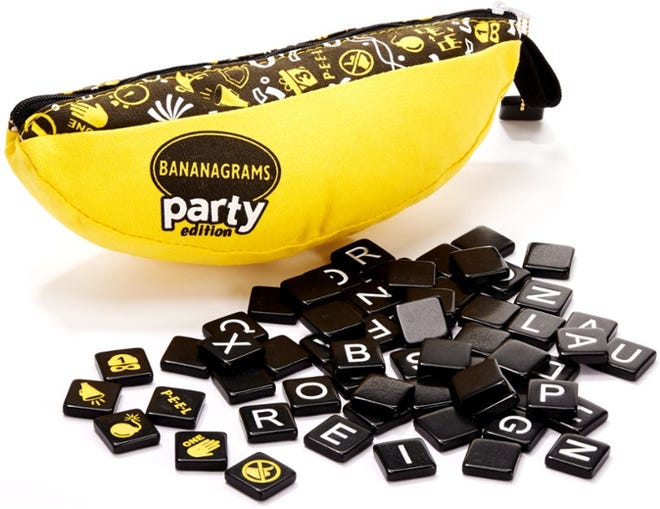 It's like a chaotic version of speed Scrabble with the ability to steal letters, swap places, and destroy the other players' word grids. And in our world, words found in fandom totally count. How many points for Dothraki?
6. Create Your Own Board Game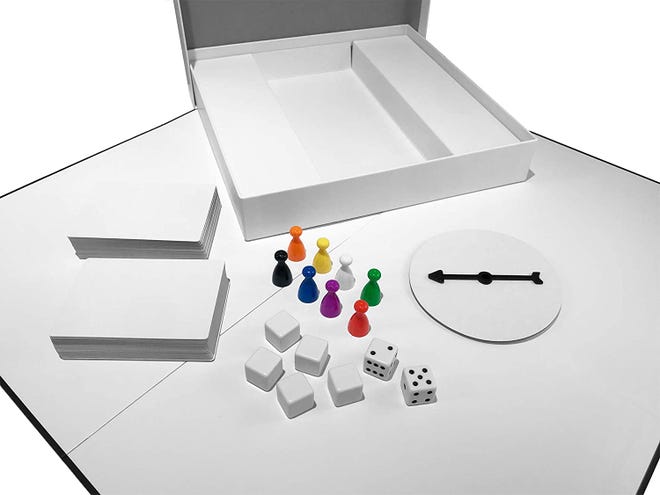 Here's what I'm thinking: an Avengers-themed Candyland where you race around the Nine Realms before Loki turns everything into lollipops and gumdrops just for funsies.
7. Marvel Villainous: Infinite Power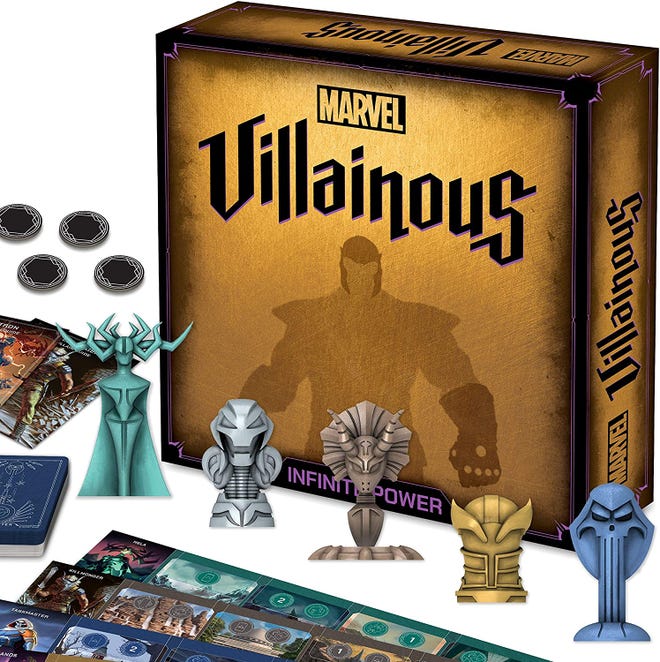 Speaking of our favorite villains, in the Marvel version of Disney's Villainous series you can take the role of Thanos, Hela, Ultron, Taskmaster, or Killmonger. Just don't let all that power go to your head.
8. Socks for Stocking Stuffers
Okay, okay. Hear me out. These are fun socks, plus you probably have family members with socks that have seen better days and need replacing. They're just too proud to admit it.
Shop US:
Shop UK:
9. Geek Out! Game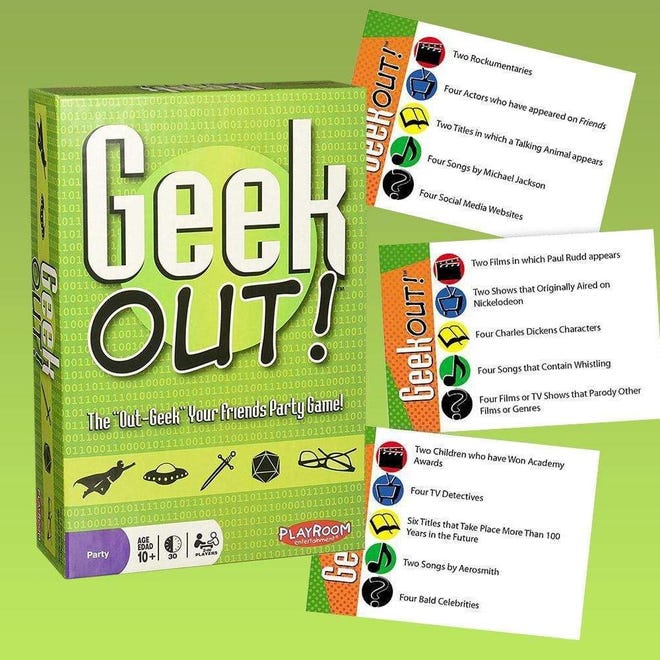 Test your family's knowledge of geeky pop culture trivia and out-geek them yourself by naming more Sci-Fi weapons than they can.
10. Just Dance 2021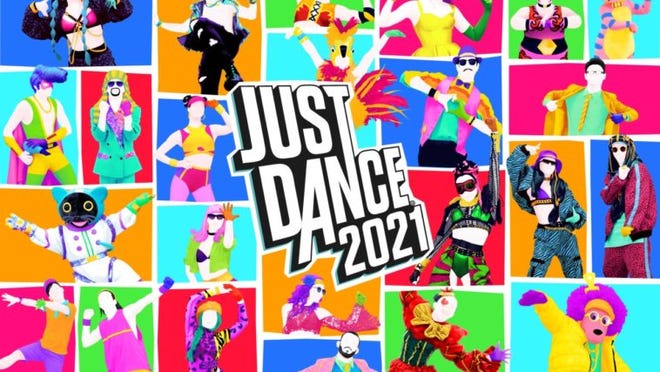 For the family who wants to get some more steps in this holiday season while having a grand ol' time. Want to know if it's right for you? Check out Nintendo Life's review of the Switch version.
---
Stuff those stockings and fill those empty spaces under the tree with Popverse's recommended gifts for friends, loved ones, and yourself.