Queer comics & graphic novels to gift this holiday season
Nine queer graphic novels to gift this holiday season
Believe it or not, the holidays have rolled around once more. The days have grown colder, and beyond drinking hot chocolate and tea, one way to warm up is to find the perfect gift to give to your loved one. It can be tricky to find that perfect gift, but we're here to help! Here's a list of great queer comics and graphic novels to get for your loved one (or yourself) this holiday season.
Best queer comics to gift this holiday season: Quick Guide
If you're in a rush, check our quick view version of the list below. If you need more guidance, keep scrolling for more in-depth, detailed list.
---
Best queer comics to gift this holiday season: Detailed Guide
Need more details into why these comics might be a good gift choice? Look no further.
Stone Fruit by Lee Lai - $21.99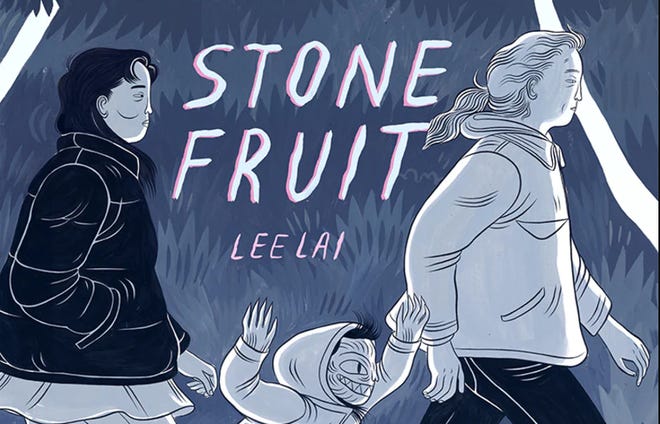 Lee Lai's Stone Fruit ($21.99) is a quiet contemplation about the way we relate to each other and how that changes how we define family. Lee Lai is particularly brilliant at crystalizing the weird, painful mundanities of relationships.
Messy Roots by Laura Gao - $22.99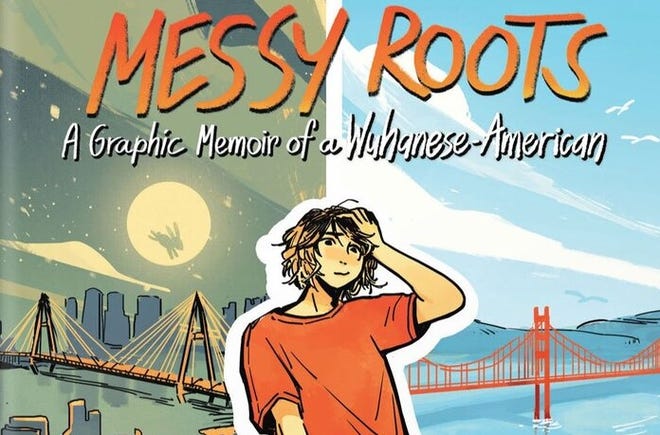 Messy Roots tells the story about what it's like to come into yourself as a young person, a queer person, and an immigrant. It's a beautifully rendered graphic memoir from Laura Kao, providing a glance into her life as an immigrant from Wuhan, China to Texas.
Contradictions by Sophie Yanow - $24.95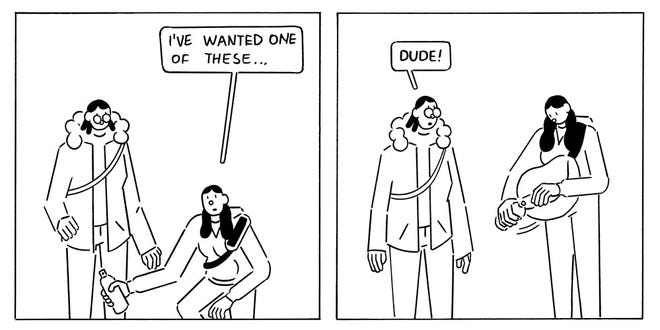 Sophie Yanow
's graphic novel Contradictions ($24.95) follows Sophie (though the book is not fully a memoir) as she bicycles through Europe and stumbles across a cast of characters so specifically bizarre that they have to be real. It's a meandering and thoughtful travelogue for those who love travel stories.
Supermutant Magic Academy by Jillian Tamaki - $12.79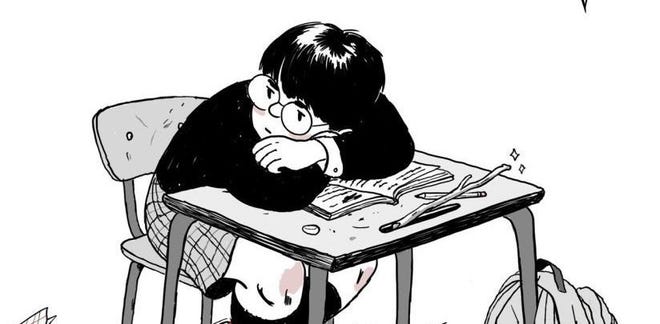 Supermutant Magic Academy ($12.79) is a collection of charming and funny short comics about the strange students at the Supermutant Magic Academy. This comic is perfect for those who have ever felt like an outsider at school.
Mamo by Sas Milledge - $12.69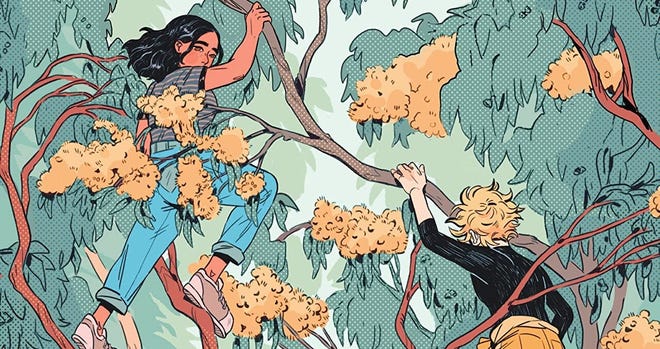 Sas Milledge's graphic novel Mamo ($12.69) is a great gift for a younger reader who loves witchy goodness, as it follows the story of a young witch who finds it difficult, for many reasons, to settle into community. Mamo is about the parts of life that can terrify us and hold us back and the communal healing that will pull us forward.
Slip by Marika McCoola and Aatmaja Pandya - $12.16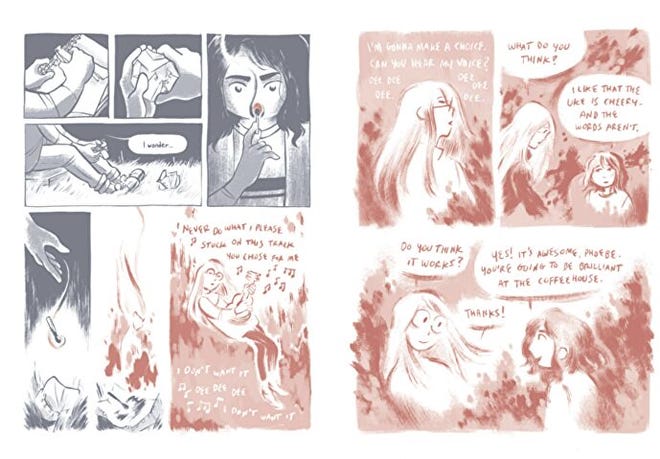 Marika McCoola and Aatmaja Pandya's Slip ($12.16) tells the story of a young artist as she struggles to find her voice, process a friend's trauma, and stumbles into both love and something else that's a little bit strange. It's a perfect gift for young artists who are trying to find their voice.
DC Pride - $17.99
For those who love superheroes, this year's DC Pride anthology ($17.99) features a collection of short stories all about DC's greatest queer characters. It includes the excellent short story titled 'Finding Batman' about Kevin Conroy's journey to becoming Batman (the comic is written by Conroy, with art from J. Bone, and letters from Aditya Bidikar). If you want to take a peek before picking up a hard copy, DC Comics has made the anthology free to read in honor of the late Kevin Conroy.
DC Pride - $17.99 at Amazon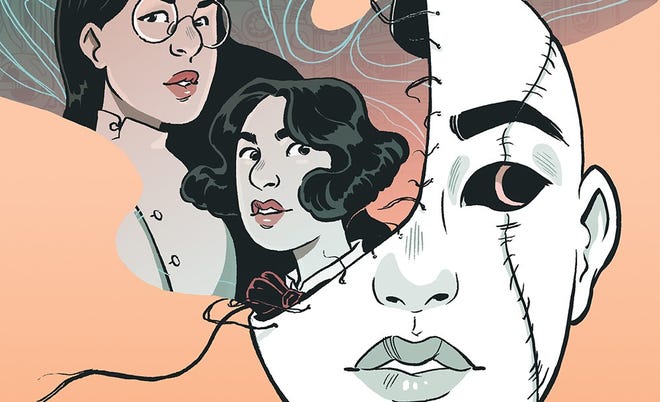 M is for Monster ($16.63) is about grief and moving on. It follows Dr. Frances Ai as she attempts to bring her sister Maura back to life. She does succeed in bringing someone to life, but the success is not as straightforward as she had hoped.
Other Ever Afters by Mel Gillman - $17.09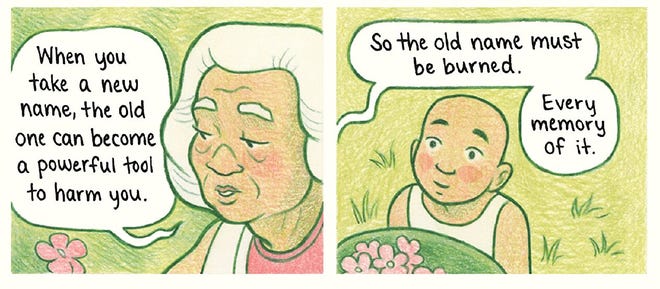 Mel Gillman's Other Ever Afters ($17.09) is a collection of new fairytales, featuring new types of protagonists. This is perfect for the fan of old storytelling styles with a twist, and Mel Gillman's lush artstyle is always a pleasure to read.
---
Stuff those stockings and fill those empty spaces under the tree with Popverse's recommended gifts for friends, loved ones, and yourself.
---
Want to check out some interviews with a few of the above creators? Look below!
The Contradictions: Sophie Yanow discusses storyboarding, journalism in comics form, and skateboarding
Telling new stories in an old-fashioned style: Interview & Exclusive Excerpt from Melanie Gillman's Other Ever Afters
Marika McCoola and Aatmaja Panya talk Slip, collaboration, and blueberry hot sauce