DC, Marvel, and more: The best superhero comic collections to give to loved ones for this holiday season
Yes, you count as your own loved one if you want
There's an overwhelming deluge of superhero comics on the stands every week, making the prospect of finding the right gifts from the genre particularly daunting. Worry not, though; Popverse is here to help pick out the right present for the superhero fan in your life, even if (especially if) that fan is you: with choices at a variety of price points, and everything from '60s classics up through the latest next big thing, there's something here for all manner of tastes this holiday season.
Your superhero shopping list this holiday season: Quick Guide
You can scroll down for more information about our choices, but if you're in a rush to get to the good stuff, here's the full, unadorned list for your examination.
Your superhero shopping list this holiday season: Detailed Guide
If you're looking for a little more information on our 10 suggestions, look no further. We're ready to explain ourselves below.
The Amazing Spider-Man (Penguin Classics Marvel Collection - $28.49
Collecting 12 key stories from the first couple of years' worth of Spider-Man comics, this Penguin Classics edition is the ideal way for newcomers to comics to learn more about Marvel's flagship hero. $28.49 is a small price to pay for some of the core texts by creators Stan Lee and Steve Ditko. (It even includes the comedy strip 'How Stan Lee and Steve Ditko Create Spider-Man,' which is worth that price by itself.)
Miracleman Omnibus - $86.85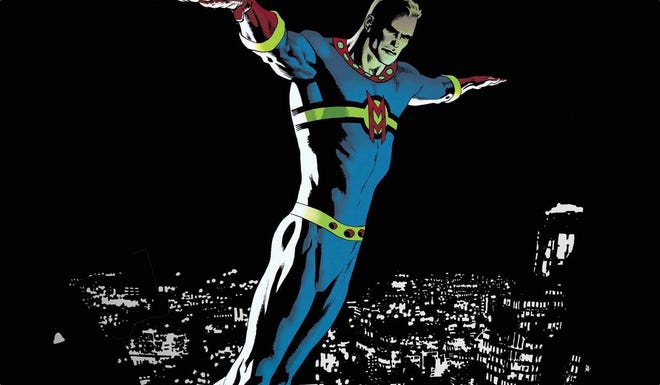 Before Watchmen, there was Miracleman — Alan Moore's first attempt at dealing with superheroic ideals in something resembling the real world. Long out of print for complicated reasons, this hardcover omnibus ($86.85) collects his entire run on the character, complete with early work from Alan Davis, Rick Veitch, and other comic book greats. An essential piece of comics history.
Radiant Black Vol. 1: (Not So) Secret Origin - $8.99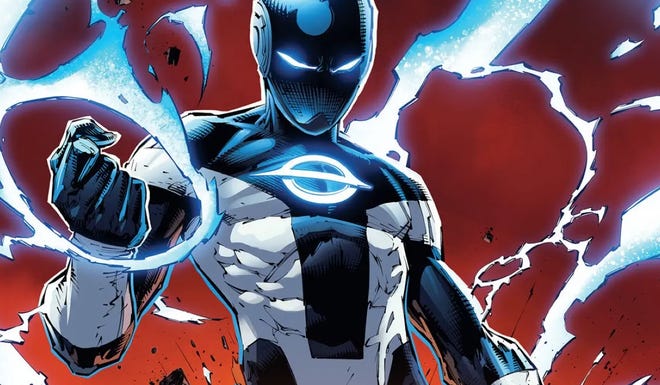 By contrast, Radiant Black is part of comics' present — and, whether through its connection with Image Comics' larger 'Massive-verse' of superhero titles, or through its own play on the comic book medium itself — part of its future, as well. Creators Kyle Higgins, Marcelo Costa, and friends know exactly what you're expecting with this kind of story, but they're also smart enough to realize that it's far more fun when they don't give you everything you want with this $8.99 opening installment.
The Rocketeer: The Complete Adventures Deluxe Edition - $100.00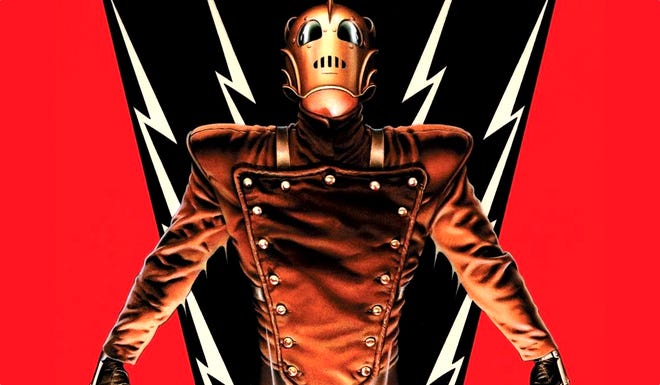 If Radiant Black is the face of independent comics' superheroing right now, Dave Stevens' the Rocketeer was the indie superhero character of the '80s — to the point that Disney made a movie featuring the character. The $100 Complete Adventures is exactly what it claims to be, featuring a glorious restoration and reproduction of what are some of the most fun, most beautifully illustrated, superhero comics from any publisher.
Milestone Compendium One - $57.30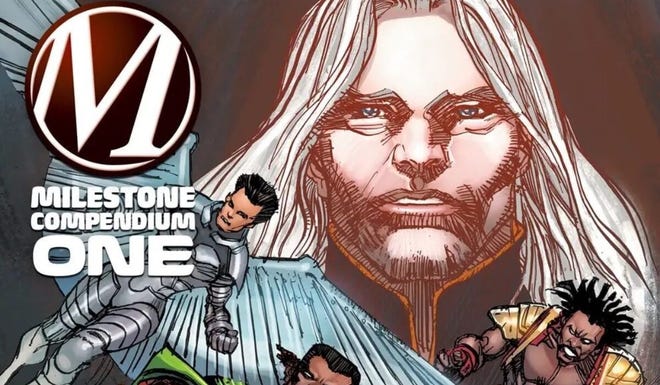 The original Milestone Media comics are, bluntly, some of the best superhero comics of the '90s — a fact not more widely recognized due to the fact that, like Miracleman upthread, the books were out of print for too long a period. This $57.30 compilation of material from the first year or so of the line aims to correct the record, and with material including Static, Xombi, and Icon, it's the kind of book that belongs on every single shelf.
Copra Master Collection, Book One - $29.99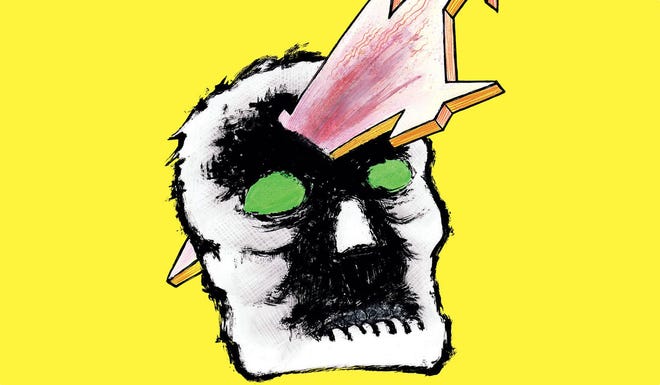 Both inspired by, and an obvious love letter to, John Ostrander's 1980s Suicide Squad comics, Michel Fiffe's Copra feels like something beamed in from an alternate universe where superhero comics were a little more wild, a little less predictable, and a lot more likely to leave you dazed after reading. This $29.99 edition collects the first year of issues in a deluxe format, celebrating the title's 10th anniversary.
The Human Target Vol. 1 - $24.99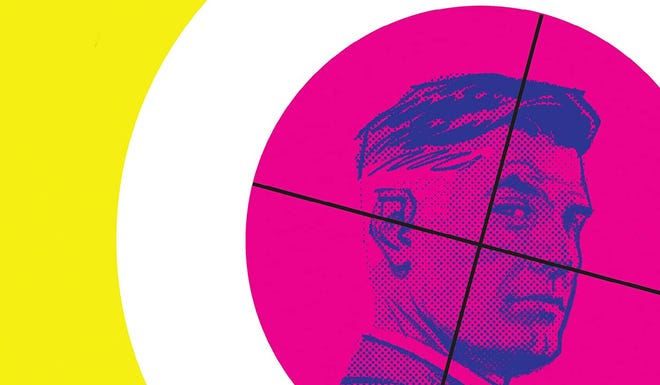 Here's the thing about Human Target: the story, by Tom King, is a banger, as the eponymous bodyguard is left investigating his own murder as the clock ticks down his final days… and the prime suspects are the members of the Justice League International. The star of the show, though, is artist Greg Smallwood, whose illustrations are just so shockingly beautiful that anyone would feel guilty only paying $24.99 for this hardcover.
Todd McFarlane's Spider-Man Artist's Edition - $132.99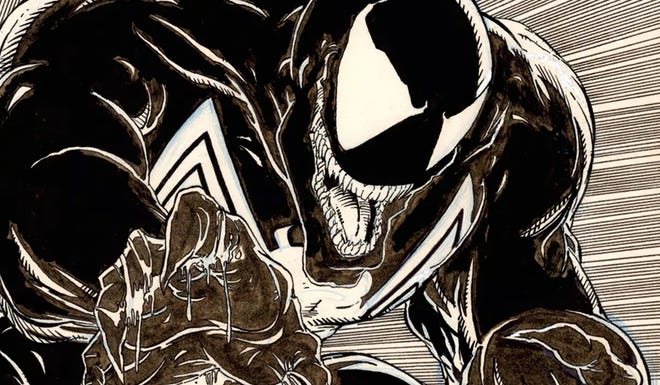 Talking of eye-catching art, they don't come much more eye-catching than Todd McFarlane, who revolutionized the way Marvel approached Spider-Man with his early 1990s run on the hero. That run is commemorated with this oversized $132.99 hardcover, which presents the artwork as it was originally drawn, at the same size and without coloring.
Batman/Spawn: The Classic Collection - $17.99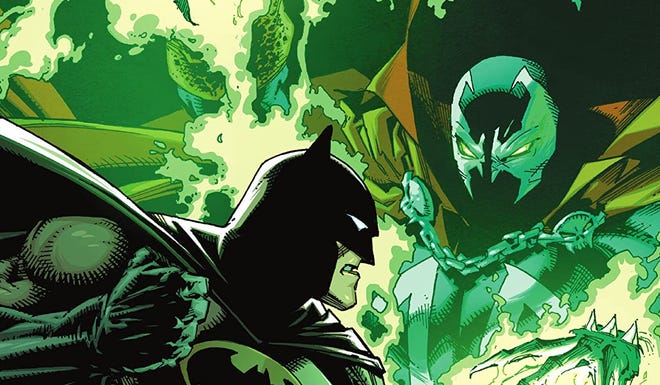 Staying with McFarlane for a second, there's no denying that this summer's announcement of Batman/Spawn excited a lot of people who might not have had the chance to read the heroes' earlier meetings. Worry not, because DC has collected them — featuring the work of McFarlane, Alan Grant, Doug Moench, Klaus Janson and a little-known writer called Frank Miller — in this surprisingly affordable $17.99 paperback.
Nightwing Vol. 1: Leaping Into The Light - $18.75
From the past of the Dark Knight to the present day, with the first volume of the current, entirely enjoyable, Tom Taylor/Bruno Redondo run on Batman's former sidekick. As if introducing Dick Grayson's puppy sidekick wasn't good enough, this $18.75 collection also demonstrates just how much fun a good guy wanting to stand up against bad guys really can be, even in this cynical age. It's a holiday miracle! Well, almost.
---
Stuff those stockings and fill those empty spaces under the tree with Popverse's recommended gifts for friends, loved ones, and yourself.