Give the gift of subscriptions - streaming services, digital comics apps, and mystery boxes galore!
From film and TV to comics and collectibles, here are the best subscription gifts for the holiday season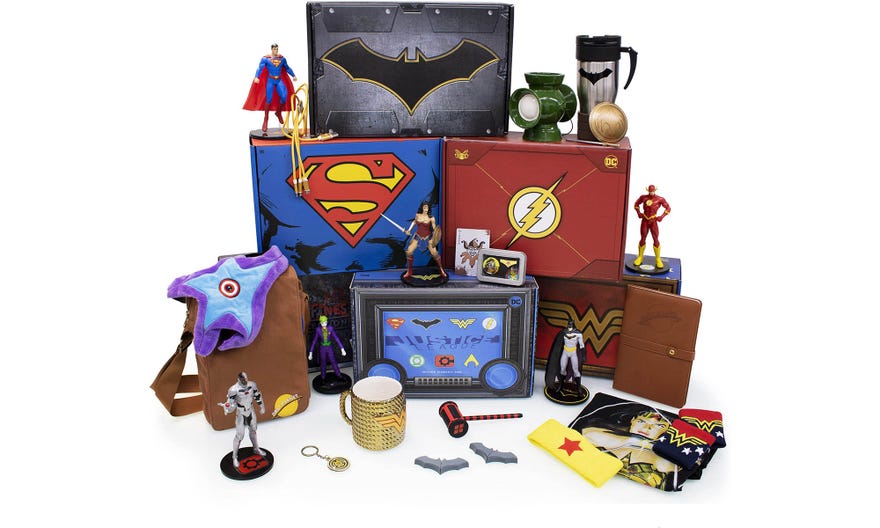 Gifts are always appreciated, but what about a gift that keeps on giving? That's what you can get with the gift of a subscription. Be it for a physical item every week/month/whenever, or a digital subscription so your special someone can enjoy their gift over a period of time, subscriptions are a sure winner.
To that end, Popverse has assembled the best subscription gifts to give and receive, from streaming subscriptions to digital comics services - we even have mystery boxes that will be mailed like clockwork to your friends' and loved ones' doorsteps. We may have even found something that's on that special person's wishlist.
Best subscription gifts
If you've already made up your mind to buy a subscription gift for you or someone else, we've compiled all of our top picks for gift subscriptions below. Need more thorough inspiration? Keep scrolling down to our full gift guide to learn a little more about each recommendation.
Best streaming subcription gifts
It's not a question of if you have streaming subscriptions, but which streaming subscriptions you have. Some streamers come bundled with your phone service or cable TV subscription, but many are available individually, and you can come and go depending on what's hot and fresh (or cool and classic). Here's our recommendations for the best streaming services to gift for the holidays: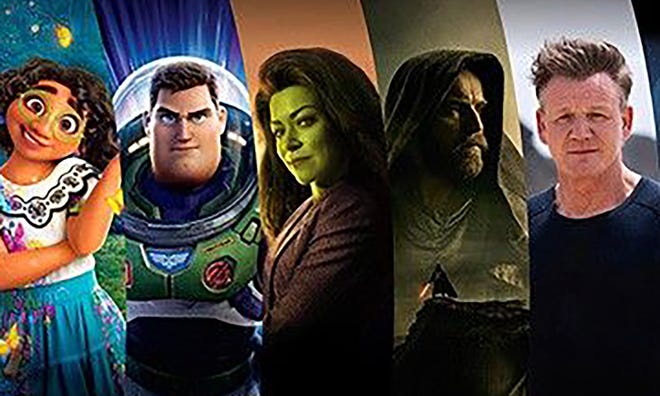 Thanks to the twin suns that are Marvel Studios and Lucasfilm, Disney+ is one of the primary streaming services for those into comics, comics-based media, and modern pop culture. All Marvel Cinematic Universe and Star Wars movies are on Disney+, plus National Geographic, Pixar, and the core Disney productions. It's currently $7.99 per month, and for an additional $2/month, you can get it ad-free with the ability to download Disney+ content to watch on the go.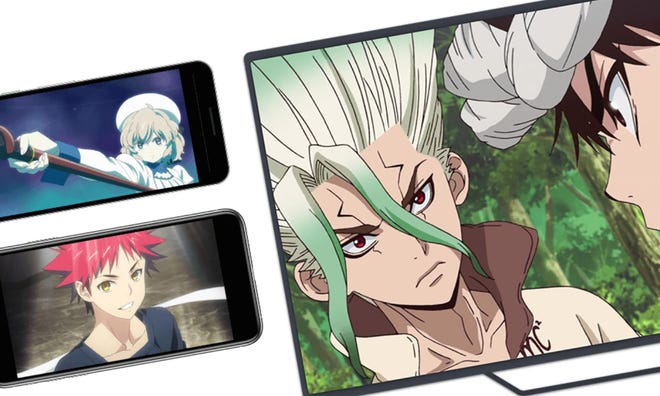 Crunchyroll has become the quintessential streaming service for fans of anime, and has even extended into manga. At current count, Crunchyroll has over 30,000 episodes of various anime, and in many cases new episodes premiere in English just an hour after it debuts in Japan. With a Cruncyroll subscription, you get access to that large library of anime, plus access to additional digital manga - it's quite an offer. Crunchyroll is currently $7.99/month, but there are higher tiers to allow multiple devices to view content simultaneously and to allow offline viewing.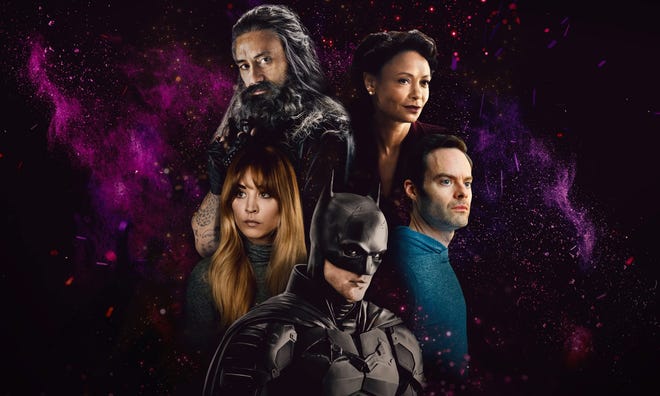 In many ways, HBO and its iconic legacy of quality shows is the template for modern streaming services - so take that in, then add in the fact that HBO Max is also the defacto home of many DC shows and movies, along with Game of Thrones, Cartoon Network, and a curated selection from Turner Classic Movies. At $9.99 per month, HBO Max is fairly competitive with other services - and for an additional $5/month you can get it all without ads.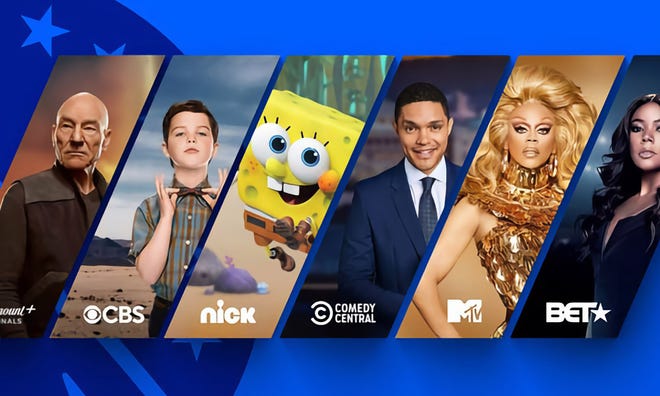 If you're here on Popverse, chances are you are a Star Trek fan or you know someone who is. If that's the case then Paramount+ is the streamer for you. Not only does it have all the previous Star Trek movies and TV shows, but is also the exclusive home of the five current Star Trek shows - Discovery, Strange New Worlds, Picard, Lower Decks, and Prodigy. If that wasn't enough, Paramount+ also has pretty much every series from CBS, Nickelodeon, MTV, and Comedy Central as well - including South Park, the massive FBI franchise, and Spongebob Squarepants.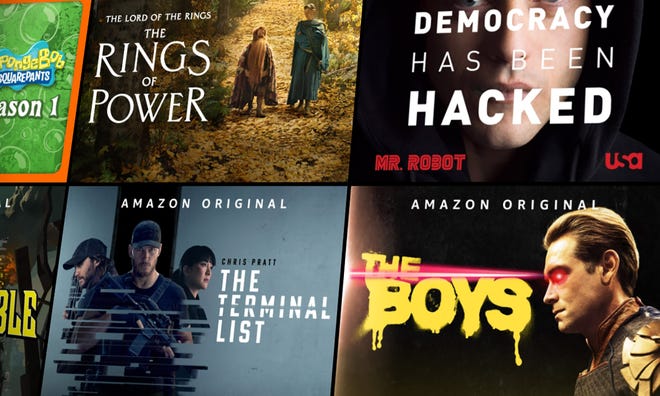 Amazon Prime Video might seem like the lesser of all the major options, but in some cases, its gems are obscured by how many older shows and movies it has in its library. Amazon Prime Video is home to TV show franchises such as The Boys, Good Omens, and Lord of the Rings: Rings of Power series, Invincible, and Legend of Vox Machina, and it also maintains a large selection of older film and television to browse. Buy Prime Video on its own for $14.99 a month, or splurge a little more for the full Amazon Prime experience and get free 2-day shipping and more.
Best digital comics subcription gifts
Comics - they're the source material for some of the greatest stories of our generation. Comics is also a thriving medium mixing the joys of art with the pageantry of storytelling, and in most all cases, its hand-crafted by artisans who put their name on every piece they make. Get a digital comics subscription - for yourself, and for others!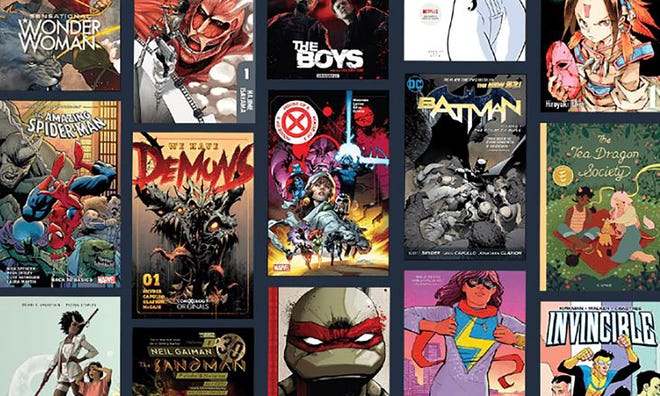 If you're looking for one digital comics subscription service that will give you the broadest array of comics, its comiXology Unlimited. Carrying series from Marvel, DC, Kodansha, Dark Horse, and more, comiXology Unlimited is a one-stop shop for comics fans. With everything from Attack on Titan to Invincible, and X-Men to Saga and Batman, it's a great sampler to access for a couple months or maybe even a couple years.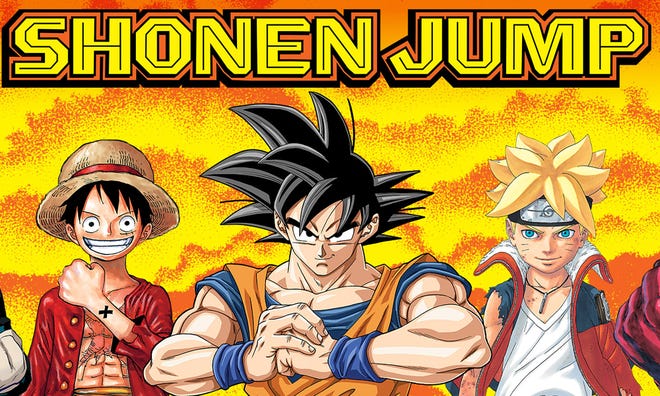 If you're a manga reader, you owe it to yourself to check out the Shonen Jump service. At just $1.99 per month, you can read every champter of Chainsaw Man, Naruto, Death Note, Bleach, and more - with access to over 15,000 manga chapters across numerous hit and niche series.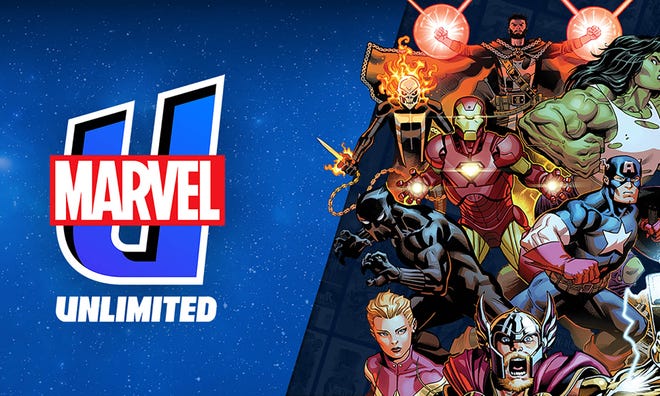 Love reading Marvel Comics but feel hampered by the price per issue? For $9.99/month, Marvel Unlimited offers over 30,000 Marvel Comics - with new comics being added three months after they hit shelves. If you sign up for a $69 annual membership, you get all this plus an exclusive Hasbro Marvel Legends Daredevil figure, a Skottie Young Daredevil pin, Peach Momoko's AXE: Eve of Judgement #1 variant cover, a Daredevil lithograph by Romy Jones, and a Captain America: Sam Wilson's shield patch.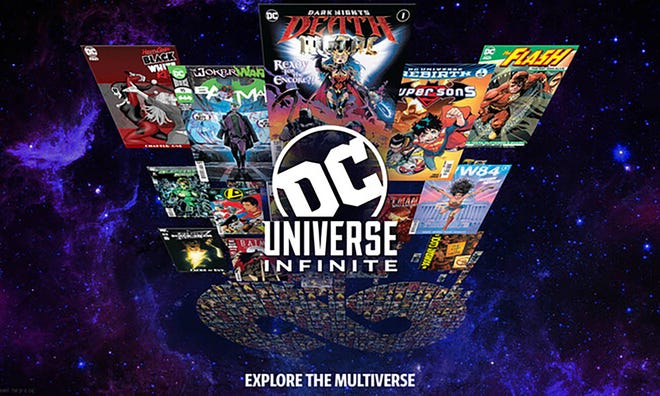 For DC fans, DC Universe Infinite offers the best the company has to offer - from old classics like '40s comics to modern classics like Watchmen, all served along issues fresh of the 'new comics' shelf. For $7.99 per month, DC Universe Infinite offers over 25,000 comics from DC, with more added weekly and monthly.
Best subscription box gifts
For someone who loves a gift they can hold in their hands, put on their shelf, or wear with pride, subscription boxes are the way to go. The glory days of Loot Crate are behind us, and now there's a variety of choices out there for comics, collectibles, and more.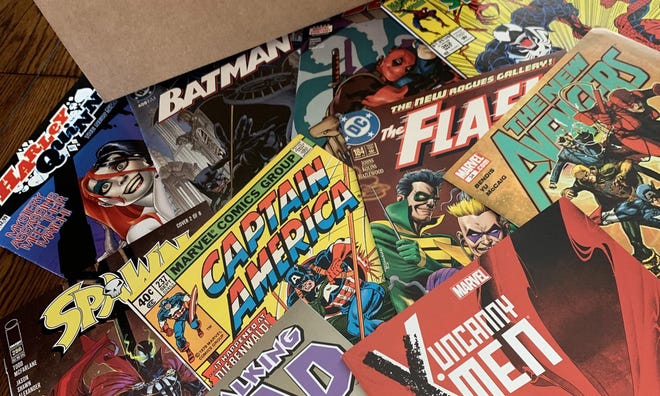 Are you buying for someone who loves comics and loves surprises? If so, then a comic book subscription box is the way to go. Comic Garage Super Box is one of the best comic book mystery boxes around and is available to purchase through Amazon. It's a subscription box that comes with 10 comics each month, curated based on selected favorite characters.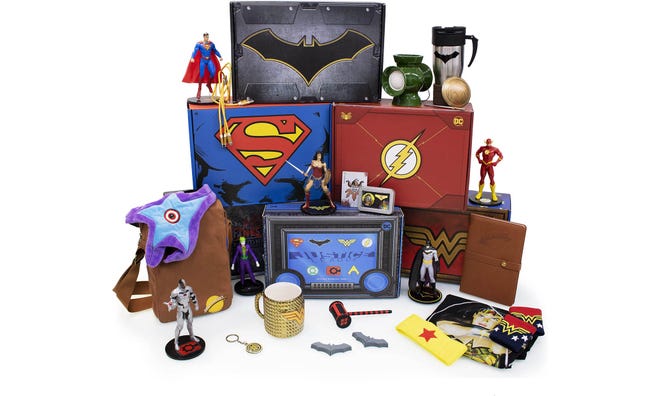 For someone who loves superheroes and likes to wear that love on their sleeve, the World's Finest Collection Box is the gift to get. Every three months for $57.99/box, a box with seven first edition, exclusive bits of DC merch lands in your mailbox - featuring everything from apparel to accessories, vinyl figures, posters, and more. The World's Finest Collection Box was the only place to nab a Starro cushion and an exclusive Batman umbrella - just imagine what exciting collectible will be next.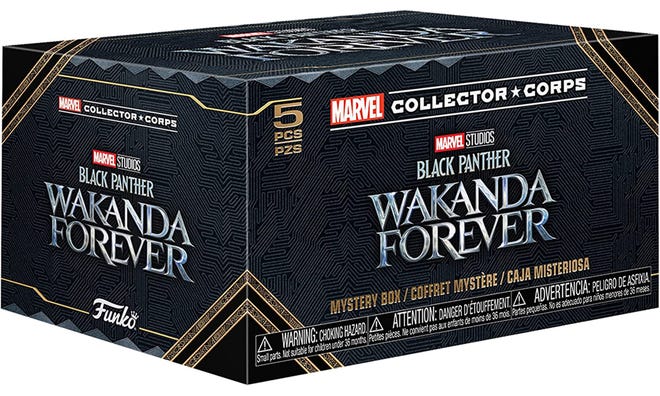 Either you're a Funko fan, or you're not. And there's millions of us. Funko's Marvel Collectors Corps subscription box brings you 4 to 5 exclusive collectibles for $29.99 every two months . The box usually contains a Pop! vinyl, a pin, a decal, and a shirt - each month with a new theme.
Popverse membership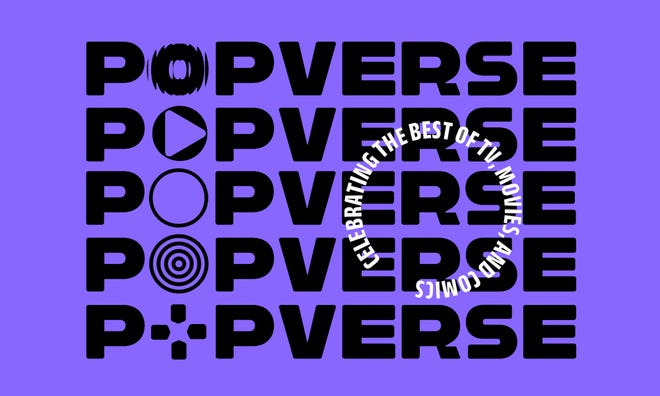 At the end of a long list of subscriptions we think are great, we can't help but plug our very own great subscription - a
Popverse membership
. With Popverse membership, get access to filmed panels from New York Comic Con, C2E2, Emerald City Comic Con and more; support best-in-class entertainment journalism; get this very website ad-free; and get first acccess to ReedPop comic convention ticket pre-sales, along with photo-op and autograph opportunities. All for just $99/year.
Popverse SuperFan membership - $99/year
---
Stuff those stockings and fill those empty spaces under the tree with Popverse's recommended gifts for friends, loved ones, and yourself.