Raina Telgemeier opens up about her last few years, and letting "life-stuff" happen
The Smile and Guts author shares what's made her smile recently in comics and film
The last few years have been a lot to deal with, even for someone like Raina Telgemeier-- especially for someone like Raina Telgemeier, as we know her from her hit graphic memoirs
Smile
and
Guts
.
Telgemeier's books have all been about finding humanity in personal experiences, and how those experiences can be relatable beyond just you and those close to you. But to write and draw these stories, Telgemeier had to live through those harrowing events. With that in mind, we reached out to the successul cartoonist to talk about how she's doing as we go through this communal tragedy and anxiety-ridden era together.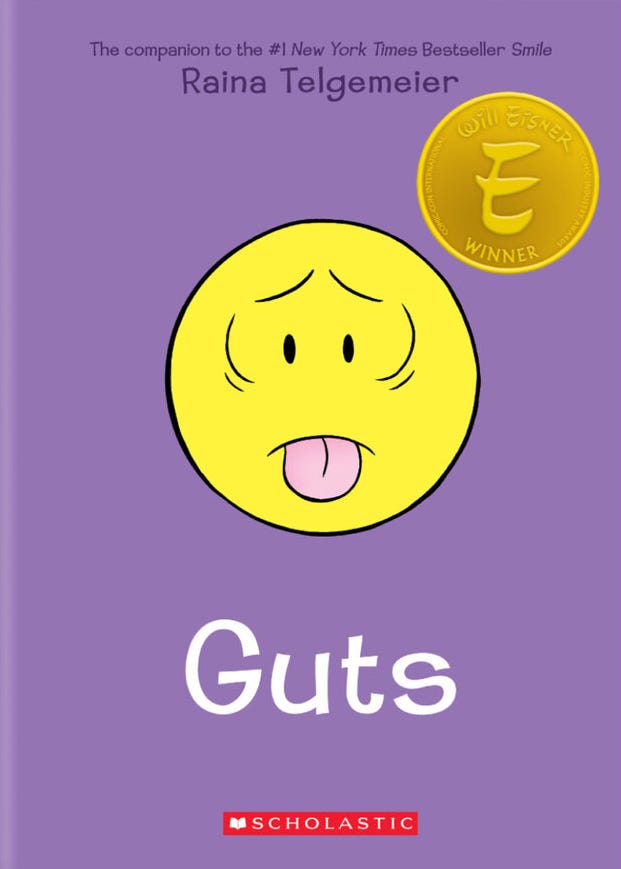 "Some of my cartoonist friends tried to journal their feelings during lockdown and isolation, but I could tell it was hard to sustain that practice with no end in sight. At a certain point, burnout hits," Telgemeier tells Popverse. "Other friends dove deep into projects as a means of escape, and now at the two-year anniversary of the pandemic, they've got finished books! My hat is off to them!"
At the end of 2019, Telgemeier had just wrapped up a long book tour for Guts, and her plans for 2020 were to take a short break before diving into her next project. But then, as she puts it, "the world went pear-shaped."
"The short break turned into a longer break," the cartoonist reveals. "I don't have a ton to show for myself work-wise from 2020 and 2021, but I did life-stuff. I bought a house. I had a major surgery. I drafted and pitched a couple of projects that didn't get the green light, and that's okay!"
Telgemeier says it's premature to think about her chronicling her time during the pandemic for a story.
"I usually take at least a decade to process experiences before I write about them," she says. "Maybe in another ten years I'll feel like writing about this recent chapter of my life, maybe not. We'll see."
That being said, Telgemeier shares that some of the mental health work she did concurrent to her work on Guts ended up being useful when lockdowns began.
It was the first time other people could relate to what my life had been like for so many years, and I felt very seen!
"Anxiety has been with me most of my life, specifically fear of germs and illness. I did targeted Cognitive Behavioral Therapy to address it in 2015 (which ended up being a huge asset in writing Guts), and interestingly, all of that work proved useful in combatting Covid anxiety!" Telgemeier shares. "My stress levels plummeted as soon as I went into lockdown, while pretty much everyone I knew was freaking out. It was the first time other people could relate to what my life had been like for so many years, and I felt very seen!"
Telgemeier has been seen in a more casual way for a while now. Many of us have grown up and grown older with her work, either from the Girlamatic days or when Smile went into print, or after. As the world slowly emerges from the depths of the pandemic, we asked the author how she feels about the entire generation of readers who have grown up with her work.
"An entire generation of my readers has come of age (hi, Gen Z readers!), and now they tweet about me with their nostalgia glasses on," Telgemeier says. "Nothing makes you feel as old as being tagged in a Tweet that say, 'I remember your books from my childhood!'"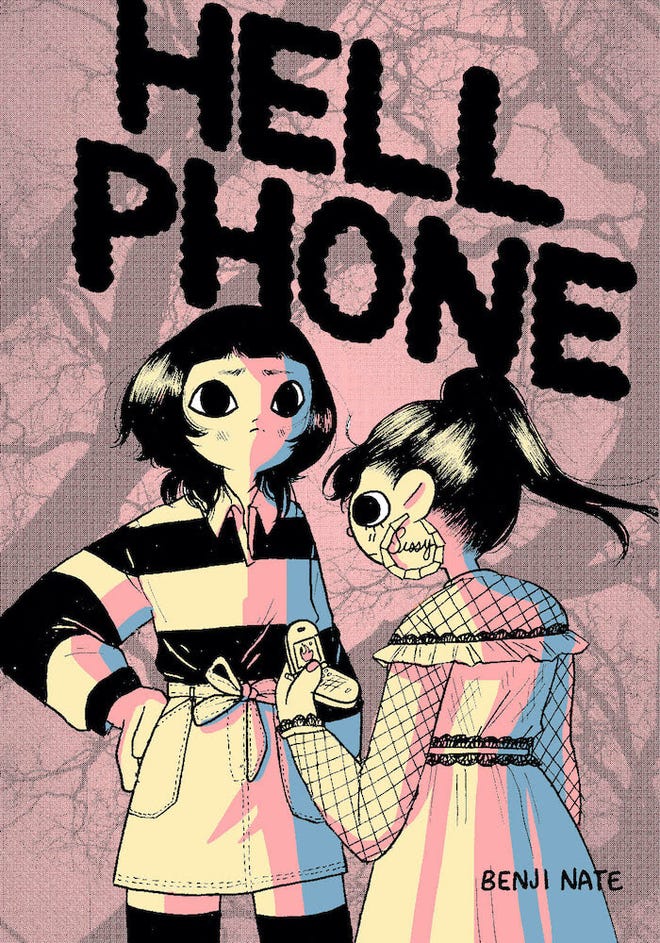 "It's really cool though, that people consider my books formative or seminal pieces of their youth, especially if they were useful during a tough time," says the author. "I have books like that too, and they'll always be precious to me."
In terms of what's precious to her now, Telgemeier has spent the last few months watching as many of the 2021 Oscar nominees as possible, citing King Richard, Encanto, and Drive My Car as her favorites of the month.
As for comics, she's got some recommendations for you - something that's available now, but also something that won't be available until 2023.
"I'm really enjoying Benji Nate's graphic novels (Catboy, Hell Phone), and am VERY excited about my friend Thien Pham's forthcoming graphic novel about his family immigrating to California from Vietnam, as told through food stories," Telgemeier reveals. "The book doesn't have a title yet, but it comes out from First Second Books in 2023!"
---
As part of Asian and Pacific Islander Month, Popverse has recommendations for great AAPI comics for kids of all ages.