Ram V dives in the world of Aquaman: Andromeda
"The first words out of my mouth were: 'Let me do deep sea horror Aquaman'," Ram V says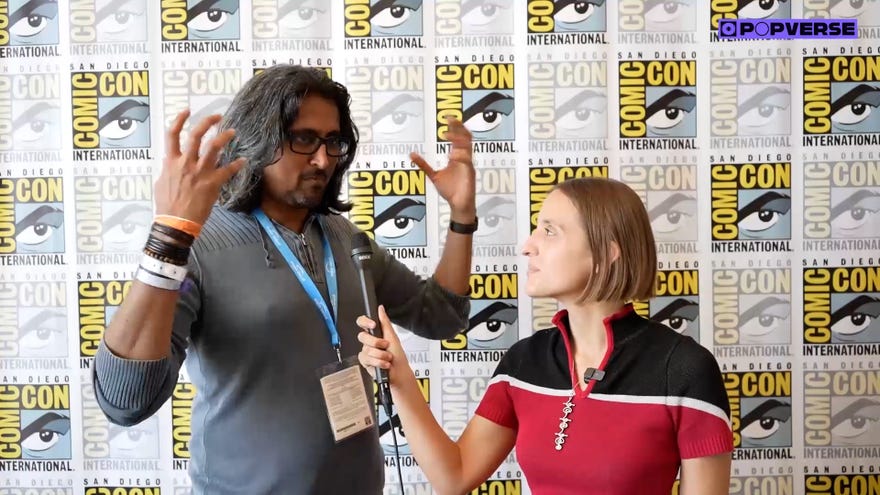 Ram V is not only one of the most prolific writers at the Big Two right now, his and Christian Ward's Black Label take on one of the most maligned Justice League members - Arthur Curry - in the pages of Aquaman: Andromeda has also succeeded in bringing cosmic horror sensibilities underwater to the imprint.
By happy circumstance, Popverse's Ashley V. Robinson caught up with Ram V at Comic-Con International: San Diego earlier this year just after the release of Aquaman: Andromeda #1 to discuss all the scary stories he's writing over there.
"The first words out of my mouth were: 'Let me do deep sea horror Aquaman'," Ram V tells Popverse, "and it was pretty easy from there on."
Here is our full 7-minute interview with Ram V.
---
All three issues of
Aquaman: Andromeda
are currently available for purchase.
---
Become a Popverse member to watch
NYCC Traps, Tropes, and Tribulations: The Genre Panel featuring Ram V, Amy Chu, Soo Lee, Nadia Shammas, and Sara Alfageeh
---
Get into the comic shop scene with our comic store guide.