Roaming is a love letter to the painful parts of growing up
Mariko Tamaki and Jillian Tamaki's newest graphic novel captures what it's like to be an adolescent in a new city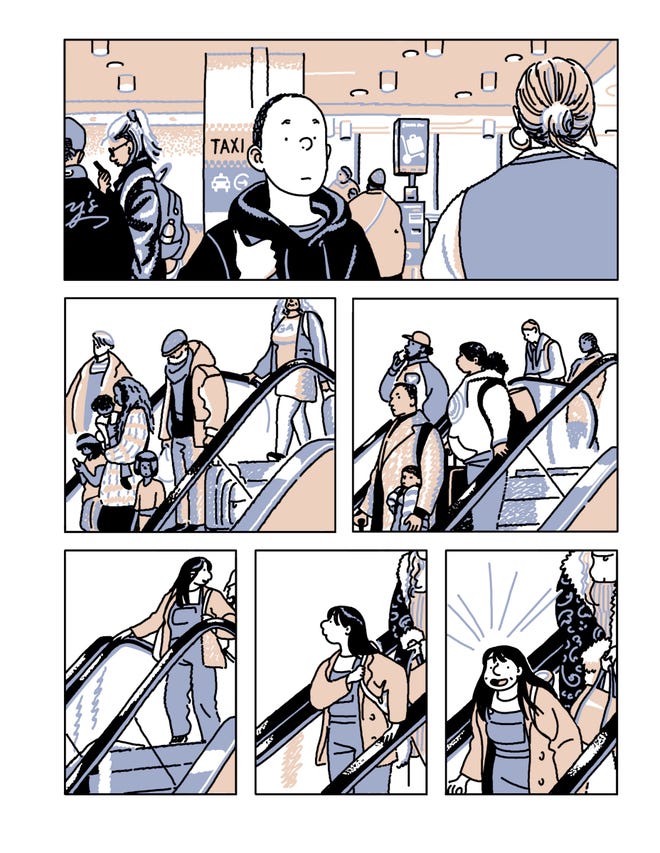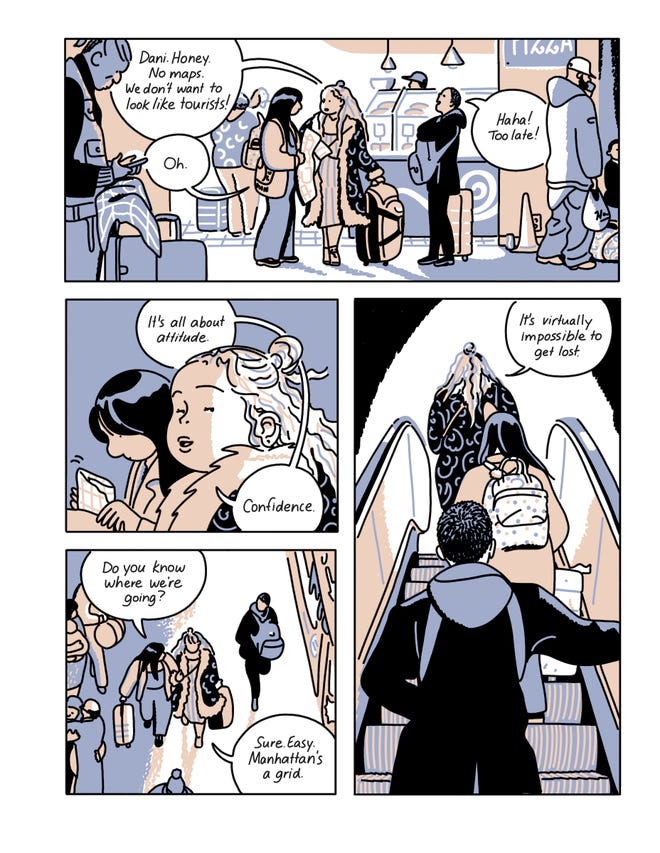 First came Skim, then came This One Summer, and now we have Roaming, the third graphic novel collaboration from the award winning comics creating pair of Jillian Tamaki and Mariko Tamaki.
Roaming, like Skim and This One Summer, tells the story of girls, this time, not in middle school or high school but in their freshman/sophomore summer of college, as childhood friends reunite for a long-planned trip to the big city. Like Skim and This One Summer, Roaming also captures the quiet pain of adolescence, all the while exploring its characters' newfound freedom as young adults. Roaming is a tribute (the kind that is so specific and well observed that it could only come from love) to visiting New York when you're young, to the uncomfortable shifting of grown-up childhood friendship, and to the messiness of figuring out who you are as you're being thrust into the world, but you're not sure where you're going yet.
The official Drawn and Quarterly blurb for Roaming reads: "Over the course of a much-anticipated trip to New York, an unexpected fling blossoms between casual acquaintances and throws a long-term friendship off-balance. Emotional tensions vibrate wildly against the resplendently illustrated backdrop of the city, capturing a spontaneous queer romance in all of its fledgling glory. Slick attention to the details of a bustling, intimidating metropolis are softened with a palette of muted pastels, as though seen through the eyes of first-time travelers. The awe, wonder, and occasional stumble along the way all come to life with stunning accuracy in this sumptuous softcover with gorgeous jacket."
Roaming is published by Drawn and Quarterly and will hit shelves September 11, 2023. You can pre-order it on Amazon, Bookshop.org, or Barnes and Noble.
---