Abrams brings queer representation to the forefront with Mariko Tamaki's Surely Books
Queer history becomes modern storytelling at Surely Books
Mariko Tamaki wasn't able to make it to San Diego Comic Con this year, but the show still went on with panelists Grace Ellis (Flung Out of Space), Talia Dutton (M Is for Monster), and Josh Trujillo (Washington's Gay General) - moderated by Abrams ComicArts Senior Editor Charlotte Greenbaum.
The panel opens up with a run down of the panelists' books. Grace Ellis explains that Flung Out of Space is about the queer author, Patricia Highsmith. Ellis was fascinated by how much of Highsmith's history was hidden at the time, a period where letters were burned if they referenced queerness.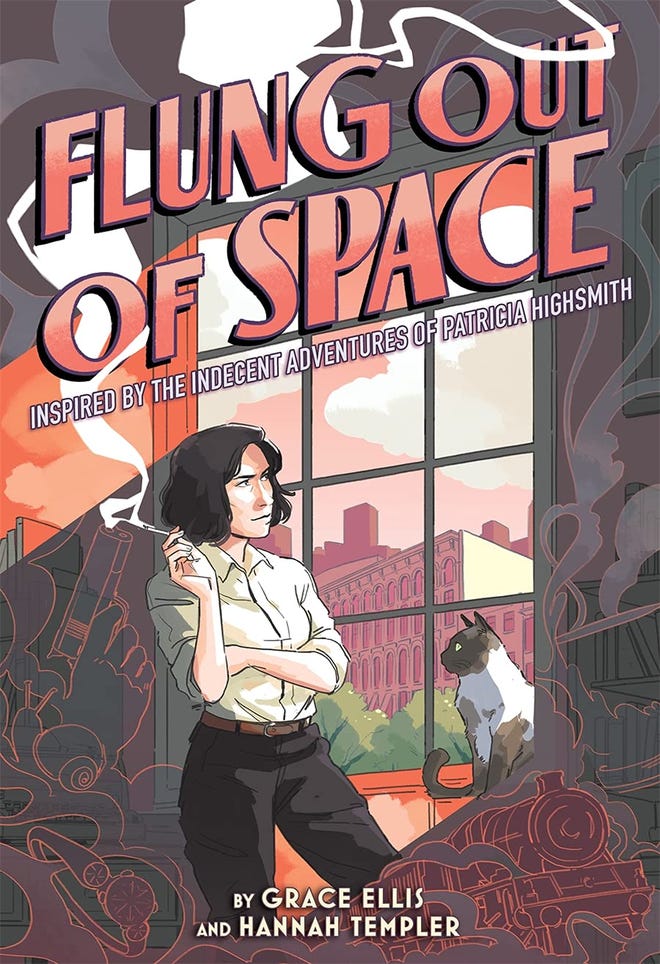 Ironically, more of Highsmith's history was revealed in the process of making this book, with Highsmith's diary entries being revealed to the public. This is where the author learned that Highsmith was anti-semitic. The creative team didn't want to ignore this fact even though they were already in the process of making this book. Ellis penned a thoughtful forward to talk about this new information revealed by Highsmith's letters.
On the flip side, Talia Dutton's M is for Monster is a book that tackles Frankenstein from the angle of popular history instead of from Mary Shelley' source material. This book doesn't focus on larger societal issues. Dutton says that some queer readers just want to chill, and that's the type of story M is for Monster is going to deliver.
Both M is for Monster and Flung Out of Space were part of Surely's original slate, but Trujillo was also at the panel to discuss his future release Washington's Gay General. This is another book that entailed a ton of research, this time about a real general during the Revolutionary War - Baron Friedrich von Steuben. Like Highsmith, von Steuben also had a problematic past, but the team didn't want to craft a perfect queer character from this real historical figure. They wanted to showcase their ugly side as well. Trujillo explains that Baron Friedrich von Steuben isn't a hero, but instead a complicated figure.
After breaking down their books, these graphic novel creators took a deep dive into what makes Surely's queer books different from other LGBTQ+ stories in media. None of their books are just about being gay: like the coming out story or the tragic love story. They are about queer people living their queer lives. The panel tells us that it's a conscious choice anytime you write a queer story whether you are going to deal with those societal issues or tell a completely out of this world story - a "gay utopia".
The panel then dove deeper into the topic of queer stereotypes. One of the most frequent tropes in queer media is the tragic death of queer people. This trope has become so widely spoken about that some storytellers now try not to kill queer people at all. But queer people aren't immortal, there are sometimes going to be stories where they die. Mariko Tamaki will be tackling this in one of her upcoming stories.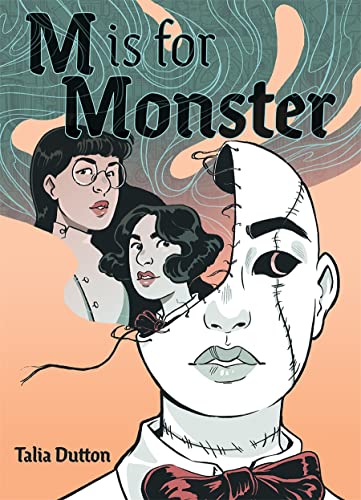 Shannon Waters from Lumberjanes fame is in the crowd. She asks the panel, what are some themes that the writers see themselves constantly writing about? Ellis actually had a fan call her out stating that all her stories have people physically transforming, and she couldn't argue with that note. Dutton likes writing stories about monsters and outcasts. Trujillo enjoys stories about found family and community, a theme that is close to the LGBTQ+ community as a whole.
During the Q&A portion of the panel, one of the attendees asked a burning question - what's the origin of the Surely name? Editor, Charlotte Greenbaum, says it's a "funny story". Mariko Tamaki came up with it from the "don't call me Shirley" Airplane quote.
And why Abrams? Greenbaum states that the publisher has embraced graphic novels since the beginning. Abrams was originally an art book publisher. They have always been at the forefront of graphic novels and put care into the aesthetic of their books.
Trujillo finished the panel by stating that the team is writing books that they wish they could read or he wished he grew up with. All he had growing up was Will & Grace and Ellen, and that's the first time he learned gay people existed. Surely Comics is paving the way crafting unique stories about queer people, with queer people telling a wide scope of narratives through traditional publishing.
---
To check out what else Team Popverse covered this year at San Diego Comic Con, check out our Popverse's SDCC coverage roundup.