Scott Snyder: a comprehensive guide to his creator-owned work
Scott Snyder is one of the most acclaimed comic book creators working in the industry today. Here is a complete bibliography of his creator-owned projects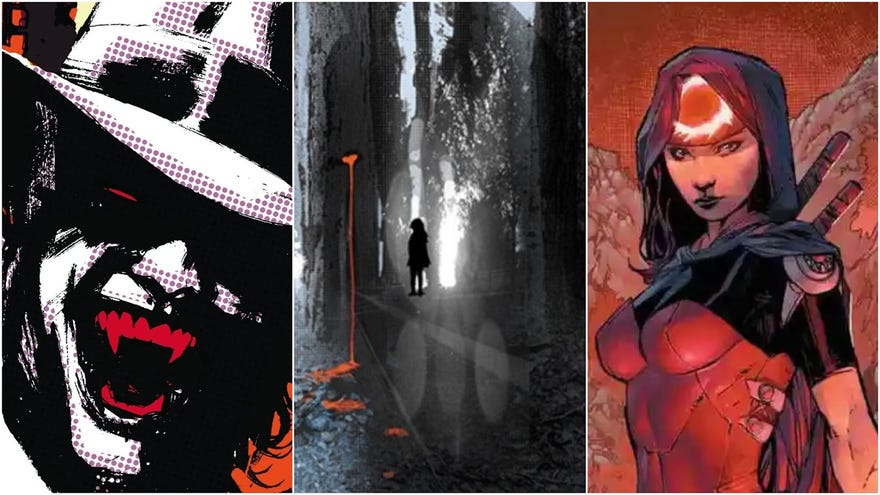 One of the most popular comic book creators working today is Scott Snyder, both through his extensive work with DC Comics and a flourishing creator-owned catalog. Ranging from historical horror to cyberpunk noir, Snyder has collaborated with a whole host of superstar artists to deliver a growing line of acclaimed comic books. With Snyder steadily rolling out a new wave of titles through his publishing imprint Best Jackett Press, here is a list of all of Snyder's creator-owned work currently available.
This listing also includes Snyder's work published through Vertigo Comics which, while not completely creator-owned with its properties, offers a degree of ownership for its respective creative teams.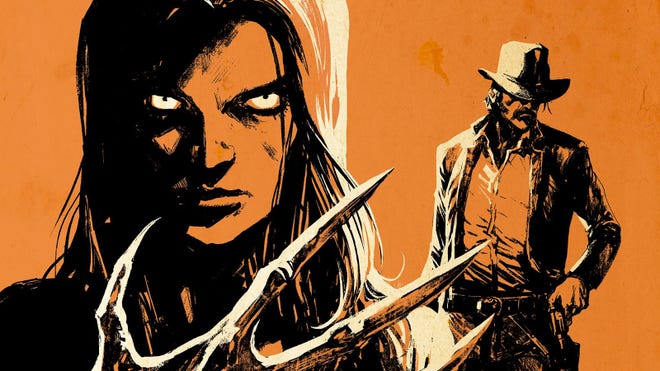 After writing several prose short stories and doing some work with Marvel Comics, Scott Snyder officially made his DC with the Vertigo Comics series American Vampire. Co-created with artist Rafael Albuquerque, American Vampire launched in March 2010, with Snyder's friend Stephen King co-writing the backup stories for the opening story arc. The series follows Wild West outlaw Skinner Sweet rising as a vampire before stumbling across a plot from an ancient vampire coven to plunge the world into eternal darkness, battling the monsters into the 20th century.
An enormous critical success, American Vampire earned the 2011 Eisner Award for Best New Series and led to a line of spinoff miniseries, anthologies, and two continuation series to its main narrative. American Vampire concluded its overarching story in 2021 with the continuation series American Vampire 1976, published under DC's new mature reader-oriented imprint DC Black Label. American Vampire has since been collected in a line of hardcovers and trade paperbacks for readers looking to experience the ongoing saga of Skinner Sweet in all its bloody glory.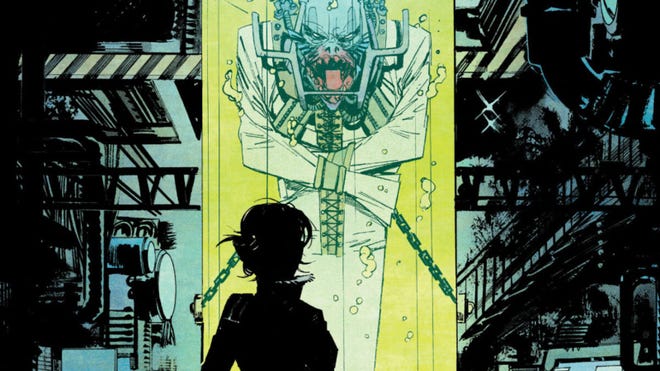 After previously working with comic creator Sean Gordon Murphy on the American Vampire spinoff miniseries American Vampire: Survival of the Fittest in 2011, Snyder reunited with Murphy for the 2013 Vertigo Comics miniseries The Wake. The story ran for ten issues, recounting a forgotten race of underwater monsters emerging from the abyss and twisting human civilization on its head. And with the miniseries, it was clear that Snyder was playing it safe with playing toward reader expectations of genre and tone.
One of the more striking things about The Wake is how tonally distinctive its two halves are, with the story divided into two clear acts that feel like individual stories in their own right. The first half has Snyder and Murphy diving into claustrophobic horror while its second half goes big and bold with hard post-apocalyptic science fiction. DC has compiled The Wake into a single collection, available in both paperback and hardcover.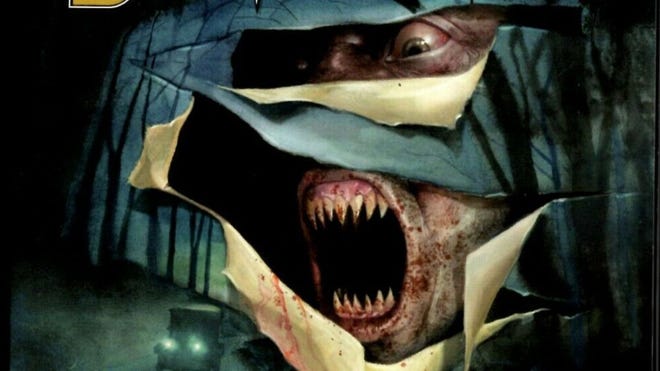 In 2011, Snyder teamed up with co-writer Scott Tuft and artist Attila Futaka for their first Image Comics title, Severed. Running for seven issues, the horror miniseries is set during the Great Depression as an orphan named Jack Garron finds himself targeted by a cannibalistic figure simply known as the Salesman. The 1930s Midwest becomes the setting for a gruesome cat-and-mouse game, with Jack unaware of just how sinister the Salesman truly is.
Of all the horror stories Snyder has crafted so far, Severed stands perhaps as the most viscerally terrifying stories he has written to date. A lot of Snyder's usual narrative themes appear in Severed, particularly the idea that the hidden corners of America hold their own bloody secrets ready to roar to the surface. A gleefully unsettling read, Severed has been collected in its entirety in a single paperback and hardcover volume.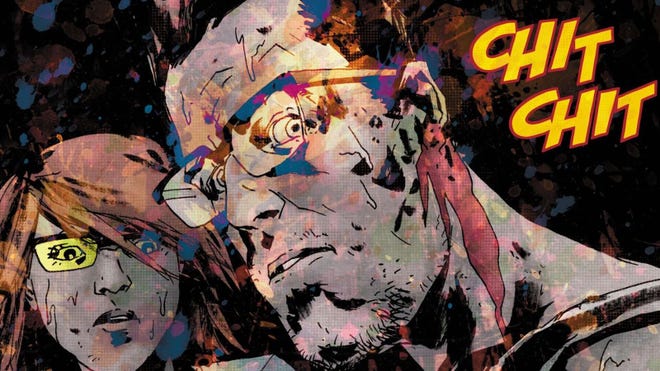 After previously working with Jock during his Detective Comics run, Snyder reunited with the acclaimed artist for their Image Comics series Wytches in 2014. The story has the Rook family discover a forgotten evil living within the forest, with the wytches granting anyone's deepest, darkest wish for a price. And while the Rook family may appear to be a loving, suburban couple on the surface, this will be tested by the monstrous horror that the wytches offer.
Wytches is a testament to just how well Snyder and Jock collaborate together, with Jock especially pulling out all the stops to enhance and elevate the story. From an imaginative use of paneling to a visual spattering on the page to the visuals a more nightmarishly surreal feeling, Wytches is a spooky good time from a creative team at the height of their powers. The initial six-issue story is collected by Image while the story arc "Bad Egg" ran as a backup feature in the pages of Image+ before being collected in an oversized Halloween special in 2018. A television series adaptation has been optioned, with Snyder serving as writer and Jock providing production designs.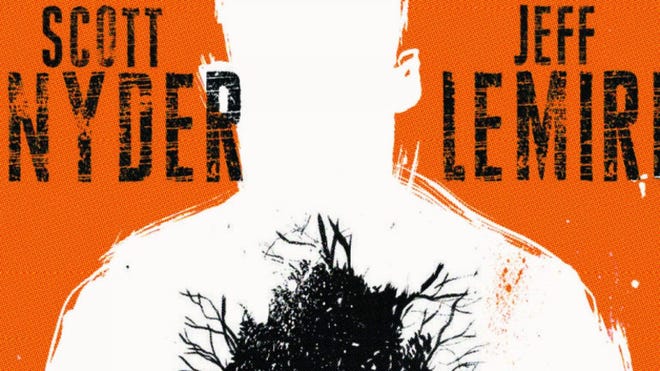 For his 2016 miniseries A.D.: After Death, Snyder and co-creator Jeff Lemire decided to experiment with the mechanics of the comic book medium itself and push the kind of stories that could be told within it. Originally printed as three magazine-format issues, After Death blended comic art and prose to explore a world where humanity had eventually developed the cure for death itself. But while protagonist Jonah Cooke has been able to enjoy a long, healthy life, he finds himself lost in memories about his upbringing and the decisions he has since made.
After Death is Snyder and Lemire are their most searingly personal, with the story running heavy on personal introspection tinged with a deep sense of melancholy. The sci-fi premise behind After Death is really just the means for the creative team to really ask big, existential questions in a quiet, meditative tale. For those looking for a change of pace from Snyder and something that embraces those contemplative moments about life and all its foibles, After Death has been compiled in a single collection by Image.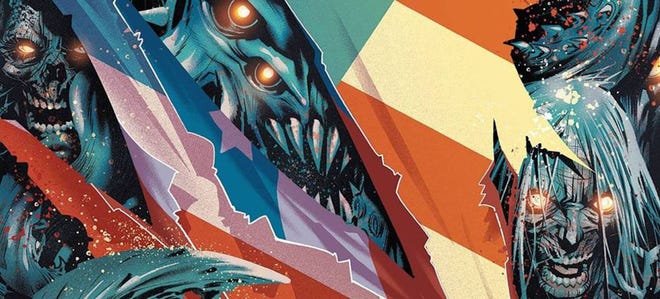 In the midst of so much political strife and rampant division, Snyder teamed up with co-creators Charles Soule and Giuseppe Camuncoli to channel this national anxiety into the Image Comics series Undiscovered Country. Set in the near future, the United States has completely sealed itself off from the outside world for decades. As a devastating contagion sweeps across the globe, two expeditions desperate to find a cure find themselves within the borders of this nightmarish vision of America.
Snyder and Soule have never been afraid to incorporate contemporary social issues within their stories and Undiscovered Country takes this to another level while providing plenty of post-apocalyptic thrills. Snyder, Soule, and Camuncoli make a strong team that gives each region of the formerly United States their own sci-fi dystopian flare. The series has since been optioned for a feature film adaptation, with Snyder and Soule writing the screenplay.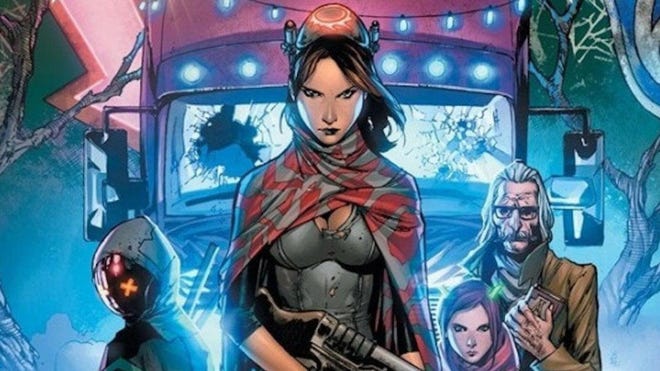 In 2021, Snyder launched his own creator-owned publishing imprint Best Jackett Press, teasing a whole line of new comic book projects and all-star collaborators operating at the height of their powers. Leading the new line was Snyder and co-creator Tony S. Daniel's comic book series Nocterra, published through Image Comics. The story follows a world where Earth has been shrouded in perpetual darkness and twisted evil lurks outside of lit settlements around the globe and carriers driving big rig trucks through precarious territories supplying what's left of civilization.
Nocterra really is a showcase for Snyder and Daniel's storytelling strengths, with a narrative that truly hits the ground running. For high-octane action set pieces to Nocterra's themes of overcoming darkness personified and finding one's inner light, the comic really launched Best Jackett Press on an impressive note. The series has since been optioned by Netflix for a television adaptation.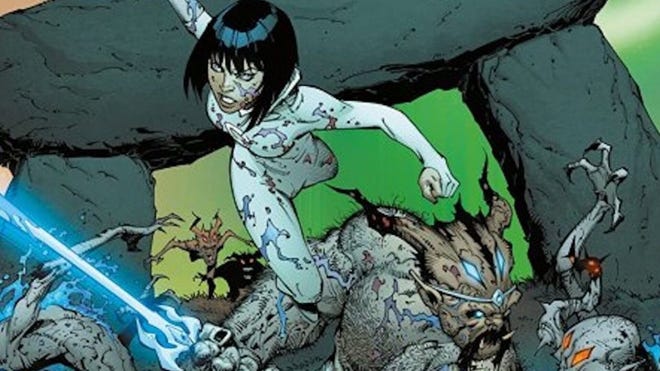 Less than a year after launching Best Jackett Press, Snyder struck a high-profile publishing deal with ComiXology and Dark Horse Comics for his next wave of titles through the imprint. This agreement had new Best Jackett titles published digitally through ComiXology Originals before receiving print editions published by Dark Horse. To lead this hybrid distribution wave, Snyder reunited with his longtime Batman collaborator Greg Capullo for their first creator-owned project together We Have Demons.
The comic book series follows a young woman named Lam who discovers that angels and demons are real and have been battling each other from the shadows in secret for centuries. No longer working on a licensed title together, Snyder and Capullo really are able to cut loose with We Have Demons, going full tilt with the more mature content in an unabashed horror story. We Have Demons demonstrates just how tight a creative team Snyder and Capullo have become over the years, with the two finally working together in a world of their own creation.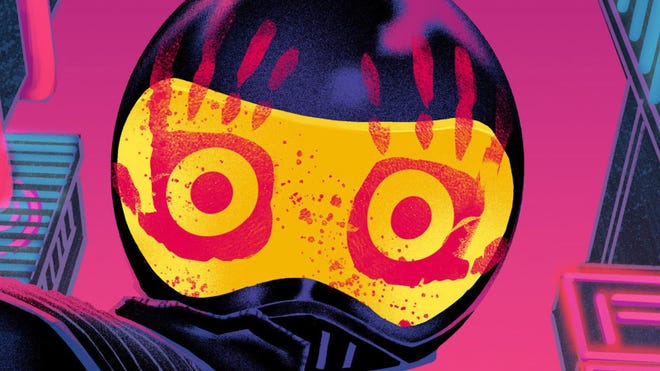 One of the most surprising departures in creative direction for Snyder is cyberpunk comic series Clear, co-created with Francis Manapul. Set in a future where people are constantly plugged into devices programmed to how they see the world around them at all times, Detective Sam Dunes stumbles across a gruesome murder mystery. And as Sam gets closer to finding the culprit, the more horrific truths he learns about the digital reality society has built around themselves.
While Snyder has included cyberpunk flourishes in his work before, Clear takes these sensibilities to a completely different level, elevated by Manapul's gorgeous artwork. There is certainly a salient social commentary at play about how technology is capable of dividing us just as much as it can bring us together but at its core, Clear is a hardboiled sci-fi yarn. For those for something different than Snyder's horror or superhero fare, Clear definitely stands apart as its own uniquely gripping tale.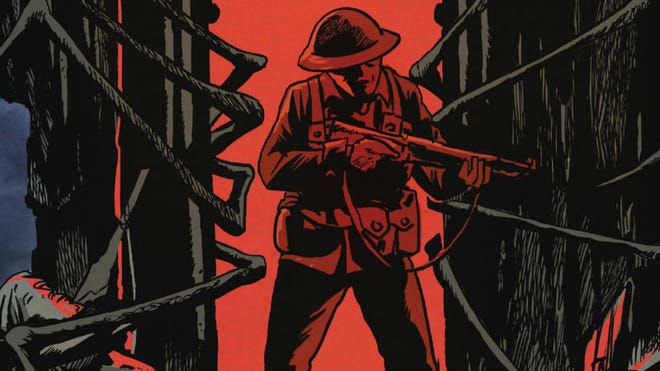 A decade after working together on the acclaimed Detective Comics story "The Black Mirror," Snyder reunited with fan-favorite co-creator Francesco Francavilla for their Best Jackett project Night of the Ghoul. Split across two narratives, the story featured a reclusive filmmaker being interviewed at a remote nursing facility in present-day with a parallel storyline told decades ago about an ill-fated film production in the 1930s. And as night sets on the nursing facility it becomes clear that the tale behind this lost horror movie is deadlier than fiction.
Snyder and Francavilla come back together like no time has passed at all, with each working to the other's storytelling strengths. Francavavilla really crafts a haunting atmosphere, driven by a creeping sense of dread, before the story explodes into a terrifying house of horrors. As big and bombastic as Snyder's recent work had become, Night of the Ghoul proves he is still effective at delivering a more intimate scary story that deftly escalates the suspense.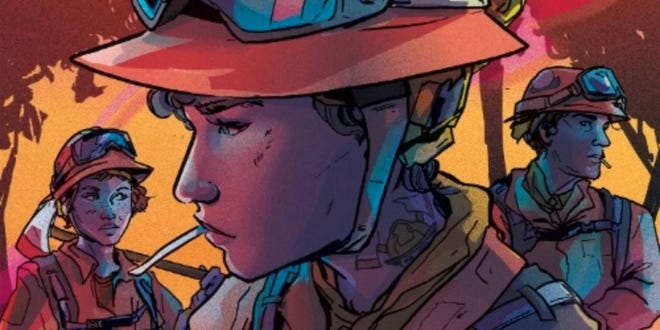 Snyder made his full-fledged debut with IDW Publishing, teaming up with artist Hayden Sherman for the fiery heist story Dark Spaces: Wildfire. Following a crew of women working as part of an inmate program to deal with wildfires, one member of the team learns that they are working near one of her former associate's mansion. With this information, this amateur firefighter tries to convince the rest of her crew to divert from their mission to recover a buried treasure from the ashes of the burned out home.
Blending heist stakes with a uniquely perilous setting, Dark Spaces: Wildfire offers a refreshing change of pace from Snyder's usual repertoire. Sherman's artwork provides the story with a viscerally raw quality, from scorched landscapes to its hardened crew of convict firefighters. The five-issue miniseries is imbued with paranoia and the question of honor among thieves as one charred hellscape becomes the site for the ultimate score.
Upcoming Projects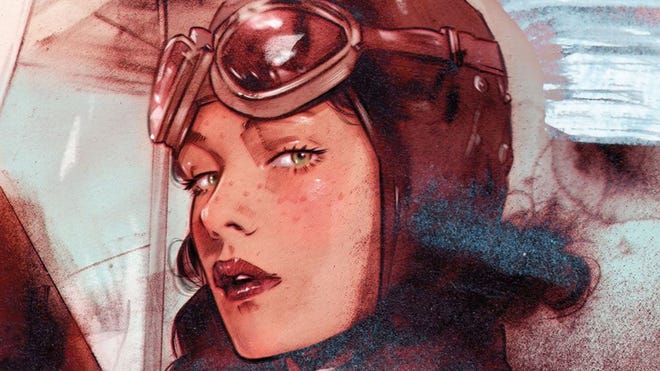 When Snyder announced Best Jackett Press' distribution deal with ComiXology and Dark Horse Comics, the announcement came with a whole line of new creator-owned comics written by Snyder included in the agreement. These titles include the high-flying period romance Barnstormers with Tula Lotay, the dystopian horror story The Book of Evil with Jock, the horror western Canary with Dan Panosian, the alternate history story Duck and Cover with Rafael Albuquerque, and the epic adventure story Dudley Datson and the Forever Machine with Jamal Igle and Juan Castro.
Barnstormers is set to lead this next wave of Best Jackett titles, launching digitally on May 10. This will be followed by Canary, with the haunted western launching digitally on July 19. Snyder's reunion with his American Vampire co-creator Albuquerque in Duck and Cover makes its digital debut October 4. For The Book of Evil, Snyder and Jock are mixing comic book art with prose in a storytelling technique similar to After Death, with the title slated for an October 18 digital release. There is no currently no release date set for Dudley Datson and the Forever Machine.
One Best Jackett title that has been previously announced but not currently listed with the ComiXology/Dark Horse rollout is Snyder and Ariela Kristantina's upcoming project Chain. Announcing the series in September 2020, Snyder described the story as being "a whodunnit at the end of the world," hinting that it involved "everything alive" wanting to kill humanity. No additional information about Chain, including release date, has currently been announced.
---
Looking for some upcoming comics to read? Check out Popverse's guide to the biggest comics coming out this summer!