SDCC: Blockbuster nostalgia hits San Diego Comic Con with two major booths inspired by the video store
Both Funko and Lego have Blockbuster-themed booths at San Diego Comic Con this year
Blockbuster may have closed the doors on all of its corporate-owned stores in 2014, but the experience certainly lives on in many movie lovers' hearts. And that love of the experience of walking into a Blockbuster and looking at racks and racks of VHSs and DVDs will be seen in not one, but two major booths at this year's San Diego Comic Con.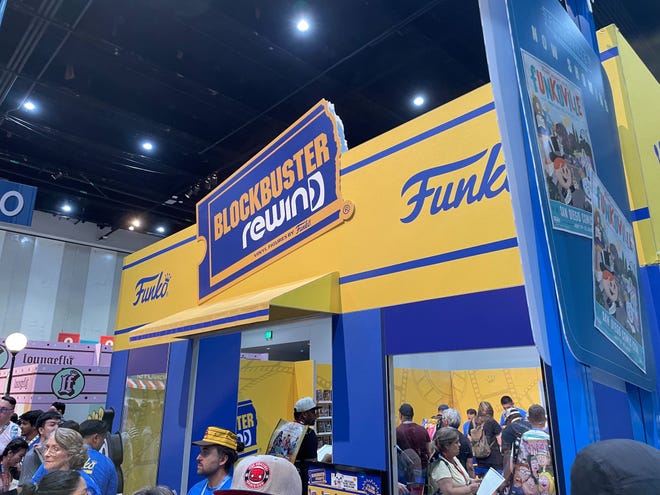 Yes, both Funko AND Lego have Blockbuster-based booths at the San Diego Convention Center for maxed-out Blockbuster fun. So if you're in San Diego and feel a hankering for that ancient practice of walking around a video rental shop and browsing for what to watch this weekend, you'll get something akin to that experience if you head over to the Funko 'Blockbuster Rewind' booth at #5341 or the LEGO Brickbuster Video booth at #2829 in the Exhibit Hall.
While neither of these booths will feature actual video rental or, we assume, overpriced Twizzlers, hopefully there will be a bit of that classic Blockbuster charm amongst the sale of collectables and long lines.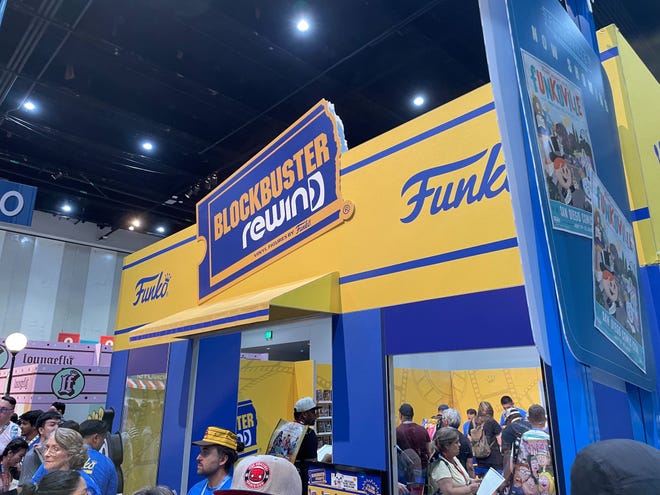 As for why a single convention could see two large themed Blockbuster booths in one year? It's probably just nostalgia. It's been almost a decade since most patrons have been able to step into the air conditioned glory of a video rental store, and after a decade of scrolling through streaming service home pages to find out what we want to watch next, we may be thinking a bit more wistfully about the 'event' of making our way to a good old Blockbuster Video.
---
SDCC 2023: What we're excited about for this year's Comic-Con International: San Diego.