Everything we know about Shadow and Bone season 2, actors, release date, and more
Return to the Grishaverse with season 2 of Shadow and Bone on Netflix
This article was updated 12/20/22
The Grishaverse was in full force at New York Comic Con 2022 earlier this year, and if you missed it, we have you covered. Popverse members can watch Netflix's Shadow and Bone panel as well as the Leigh Bardugo spotlight panel.
And if you're a fan, we recommend you look at the officially licensed merchandise our sister site TheHaul.com has to offer. Are you Corporalki? Maybe you're a Materialki? Etherealki more your style? Not sure? You can grab all three before they're gone.
When will Shadow and Bone season 2 be released?
The release date of Shadow and Bone is March 16, 2023, as announced by Netflix.
How many Shadow and Bone season 2 episodes are there?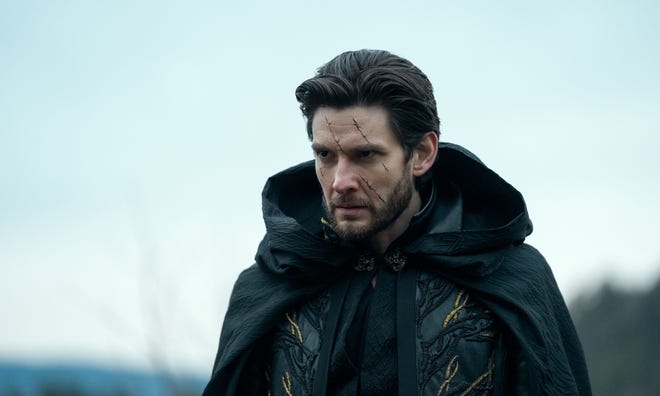 Netflix's Shadow and Bone season 2 will be eight episodes. And just like season 1, Shadow and Bone season 2 will air all the episodes at once on March 16, 2023.
Although Shadow and Bone season 2 episode titles have not been released yet, we know who is directing them: Bola Ogun (Episodes 1 & 2), Laura Belsey (Episodes 3 & 4), Karen Gaviola (Episodes 5 & 6) and Mairzee Almas (Episodes 7 & 8).
Shadow and Bone season 2 was filmed in the first half of 2022, running January 2022 through June 2022.
Who is the Shadow and Bone season 2 cast?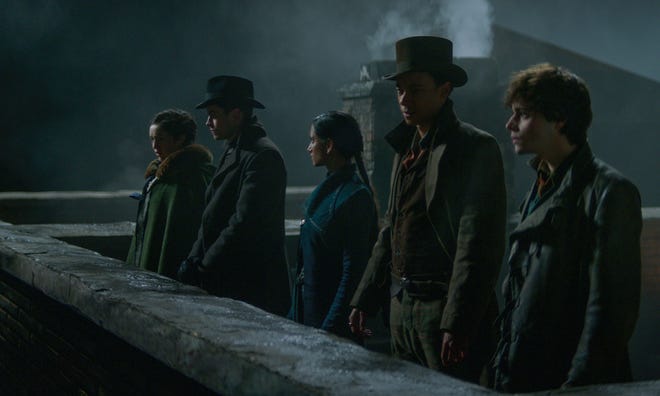 Much of the primary cast from Shadow and Bone season 1 will be returning from season 2: Jessie Mei Li (ALina Starkov), Archie Renaux (Malyen 'Mai' Oretsev), Freddy Carter (Kaz Brekker), Amita Suman (Inej Ghafa), Kit Young (Jesper Fahey), Ben Barnes (The Darkling), and Zoe Wanamaker (Baghra).
In Shadow an Bone season 2, they will be joined by Lewis Tan (Tolya Yul-Bataar), Patrick Gibson (Nikolai Lantsov), Anna Leong Brophy (Tamar Kir-Bataar), and Jack Wolfe (Wylan Hendricks) - as well as Tommy Rodger, Rhoda Ofori-Attah, Alistair Nwachukwu, Tumi Fani-Kayode, and Seamus O'Hara in as-yet-unnamed roles.
Also, if you loved Daisy Head (Genya Safin), Danielle Galligan (Nina Zenik), and Calahan Skogman (Mathais) from their small roles in season one, they are confirmed to be returning for Shadow and Bone season 2.
What books are Shadow and Bone season 2 based on?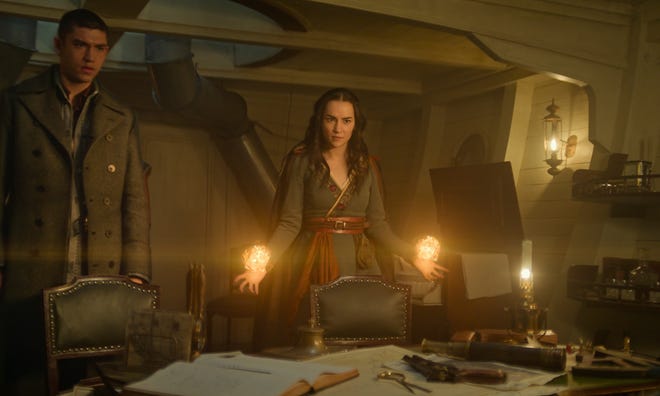 Netflix's Shadow and Bone season 2 will adapt the 2013 prose novel Siege and Storm . This second novel in the Shadow and Bone prose novel trilogy picks up where the previous one left off: Alina Starkov and Malyen Oretsev out of Ravka, and now situated across the rue Sea in Cofton. They're there hiding from those that are hunting Alina, but they end up running into the Darkling and his soldiers none the less - leading them to leave towards the Bone Road to find another one of Morozova's amplifiers. On 12/20/22, one of Shadow and Bone's showrunners, Eric Heisserer, announced in an interview with Entertainment Weekly that this series will also cover events adapted from Ruin and Rising, the final installment in the Shadow and Bone trilogy.
---
While you wait, here's Six books you need to read after Leigh Bardugo's Grishaverse.