Popverse's Ashley V. Robinson joins the LA Shakespeare cabaret Shakes on the Rocks
It's Shakespeare, but faster, funnier, and with a two-drink minimum
As a very smart man once wrote, the play's the thing — but, in these rushed and pressured times, who's got time to sit through an entire piece of classic theater? Thankfully for those in the Los Angeles area, there's a solution… and one that's well aware that you might be over that whole Shakespeare thing by now, anyway.
Shakes on the Rocks is, in the words of its producers, "an ongoing Shakespeare cabaret at Idle Hour that takes our conceptions of Shakespeare and type casting, then cuts the fat and throws it in a blender." What that means in practice is that the various talented performers — which, in the name of transparency, includes Popverse's own Ashley Victoria Robinson — offers the audience the choice between two Shakespearean classics, via a wheel spin, with the winner being performed in an improvised, shortened format over the next 90 minutes.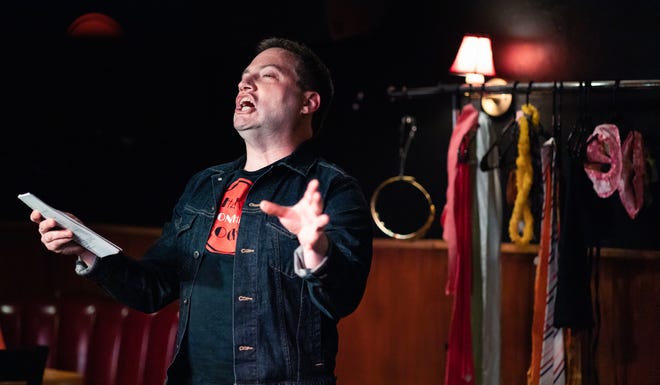 The event, which happens around six times a year, was created by James Ferrero, and is produced by Ferrero, Zoo Holmstrom, Acacia Garden Fisher, Rob Angell, and Lindsay Zana.
Shows take place at the Roguelike Tavern in Burbank, with the next one scheduled for April 12. More information about Shakes on the Rocks can be found here.
---
From the sublime to the differently sublime, check out our record of a visit to the Society of Illustrators in New York City from last year.