She-Hulk and Megan Thee Stallion did WHAT?! She-Hulk episode 3 post-credits scene explained
Why everyone is talking about the She-Hulk episode 3 post-credits scene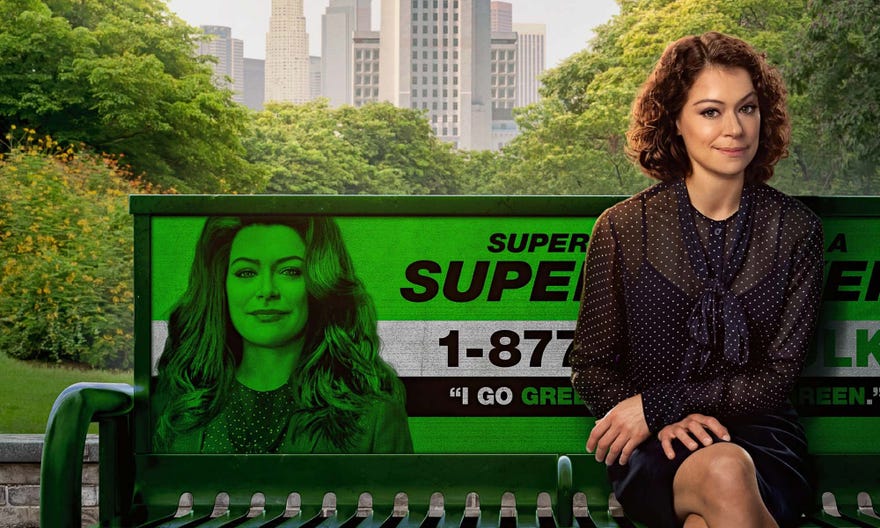 Ever since the reveal of Samuel L. Jackson as Nick Fury in 2008's Iron Man, the Marvel Cinematic Universe has been known for their post-credits sequences. Sometimes they're dramatic, like the reveal of Hercules in Thor: Love and Thunder, or mischievous, like Captain America's video PSA in Spider-Man: Homecoming. You never know what you're going to get in a Marvel post-credits scene, and September 1's episode of She-Hulk: Attorney at Law was no exception.
Warning: This article contains spoilers for the third episode of She-Hulk.
What happened in the She-Hulk episode 3 post-credits scene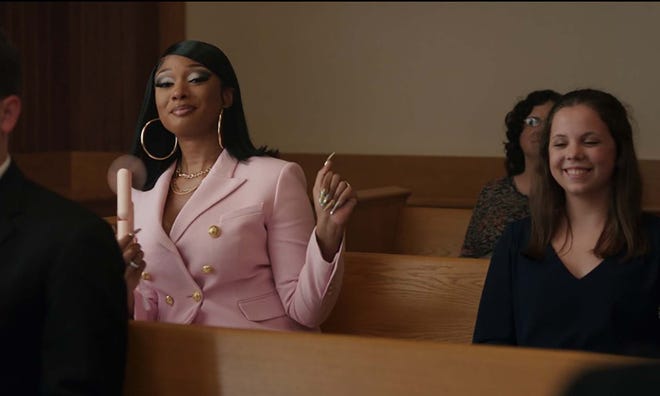 This week's episode of She-Hulk: Attorney at Law featured a cameo from Wong, the parole hearing of the Abomination, and a tease for the villainous group the Wrecking Crew, but it's the mind-boggling post-credits scene that has everyone on social media buzzing. In addition to representing the Abomination, this week also saw Jennifer Walters (She-Hulk's human half) testifying in a fraud case against an Asgardian shapeshifter. The shapeshifter had transformed herself into rapper Megan Thee Stallion, and used that form to romance Walters' former colleague Dennis Bukowski.
Walters testified for Bukowski's defense, telling the court that her former coworker was too conceited to notice he was dating a shapeshifter. The case was ruled in Bukowski's favor, as the real Megan Thee Stallion cheered from her seat. Apparently she had decided to observe the trial. After all, she has a brand to protect, and a shapeshifter dating a skeevy attorney isn't something she's happy about.
Megan must have been impressed with Jen's testimony, because the post-credits sequence reveals that she decided to retain Walters as her attorney. After signing the representation paperwork Megan and She-Hulk celebrate, and it gets wild. The two girl bosses twerk, and Megan pretends to spank Jen as her song 'Body' plays in the background. "I will kill for you Megan Thee Stallion," She-Hulk tells her new client.
Who is Megan Thee Stallion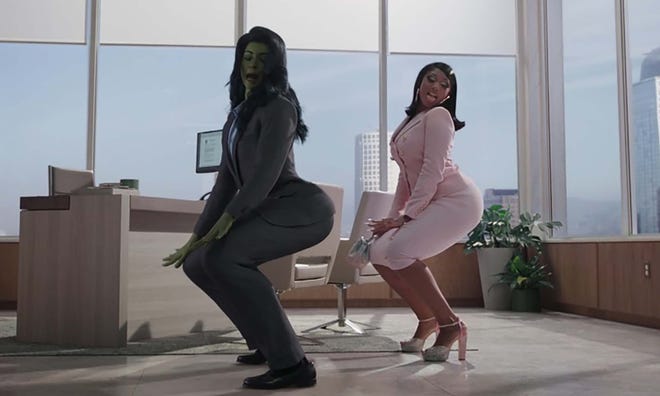 Megan Thee Stallion is a rapper and actress best known for her 2020 album
Good News
and collaborating with rapper Cardi B on the infamous track
WAP
. Megan also has ties to the DC Universe, with her single '
Diamonds
' appearing on the
soundtrack of the 2020 film Birds of Prey (and the Fantabulous Emancipation of One Harley Quinn)
. Megan has won three Grammy Awards, six BET Awards, and four America Music Awards.
Megan is no stranger to the world of film and television production, making her the perfect choice for an extended MCU cameo. She previously appeared on the NBC crime-comedy Good Girls and the Starz drama P-Valley. She is set to star in the upcoming musical comedy F*cking Identical Twins, which is said to be a raunchy take on the classic Disney film The Parent Trap.
What does this mean for the future of She-Hulk?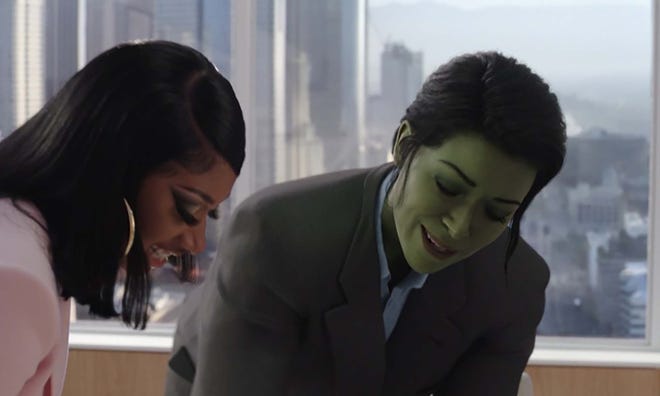 What does this cameo mean for future episodes of the show? Good question. We know that Jennifer is taking on Megan as a client, so perhaps we'll see more of their working relationship throughout the season. What kind of legal help would a rapper like Megan the Stallion need from She-Hulk? Don't forget, we're dealing with the Marvel Cinematic Universe, so anything could happen. Being caught in the crossfire of the battles between Marvel heroes and villains is inconvenient, whether you're an ordinary blue collar worker or a megastar like Megan the Stallion.
It's also possible that Megan's cameo was just a fun done-in-one appearance. There is a long history of celebrities cameoing as themselves in the Marvel Cinematic Universe, dating back to Ghostface Killah's appearance in 2008's Iron Man. Later movies featured appearances from Elon Musk (Iron Man 2), news anchor Sara Haines (The Falcon and the Winter Soldier), former White House press secretary Jay Carney (The Avengers), and many others. Bill O'Reilly's cameo in Iron Man 2 didn't lead to an extended subplot, so we shouldn't be surprised if this is the last we see of Megan.
Either way, her appearance was fun, and it definitely has created a buzz across social media. Megan's twerking scene with She-Hulk is a great reminder of how much range the Marvel Cinematic Universe has. It's a world where a giant talking tree can travel the galaxy with a talking raccoon, while a Hell's Kitchen vigilante battles a corrupt businessman, and a rapper twerks with a gamma-radiated attorney.
New episodes of She-Hulk stream on Disney+ every Thursday through October 13.
---
Get up to speed on this show with our
She-Hulk: Attorney at Law guide
.