Spider-Man writer Dan Slott warns readers off internet (and Popverse) to avoid Superior Spider-Man spoilers
Go in fresh, says Slott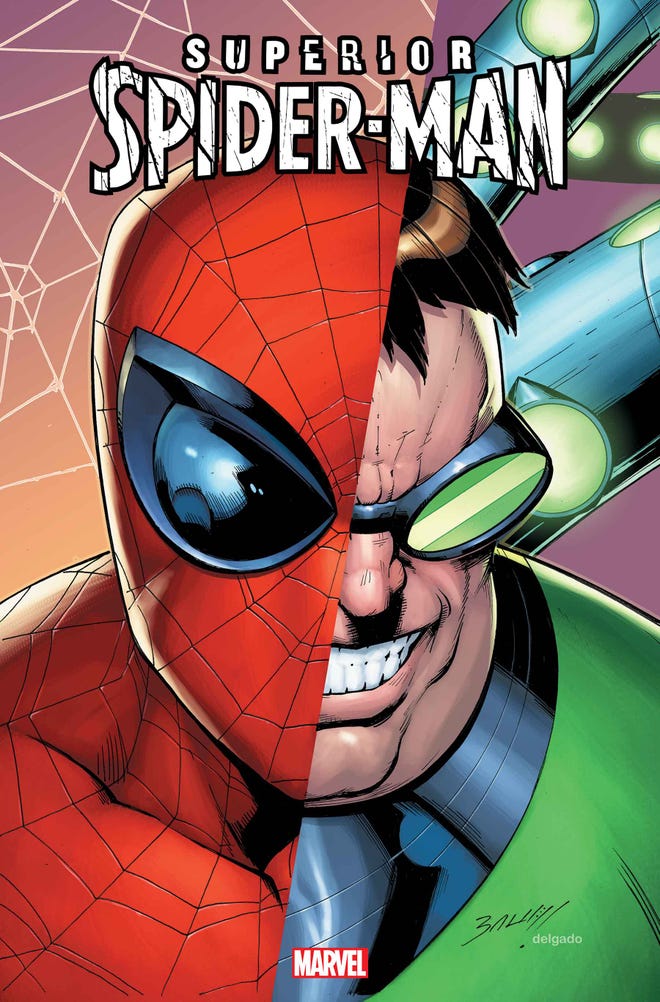 Ten years ago, Dan Slott shocked the world by killing off Peter Parker and making Doctor Octopus the Superior Spider-Man. Now the writer is revisiting one of his most critically acclaimed storylines with Superior Spider-Man, a new ongoing series.
The new run was set up in October with Superior Spider-Man Returns, a one-shot that reunited Slott with many of his earlier Superior collaborators, including Ryan Stegman, Humberto Ramos, and Guiseppe Camuncoli. This leads into Superior Spider-Man #1, the launch of a new series from Dan Slott and Mark Bagley, which hits stores on November 15.
This wasn't part of Dan Slott's plan. In 2022 Dan Slott returned to Peter Parker in a series simply titled Spider-Man. When he launched the title, he had no intention of ever writing Doc Ock again. "One of my goals when I was writing Spider-Man was no more Doc Ock. Let Zeb Wells write all the Doc Ock in the world, I've written enough Doc Ock in my life," Slott told Popverse in an exclusive interview.
However, Marvel had other plans. "Marketing came to us and said, 'This is the 10-year anniversary of Superior. Do a Superior Spider-Man story,'" Slott recalled.
This raises some interesting questions, as Christos Gage's Superior Spider-Man title ended with Otto Octavius back in his original own body. "This is a unique challenge. With where Chris left the character in volume 2, how do I tell a Superior Spider-Man story? Another aspect was they wanted to get the band back together, even if it was just for a one-shot. So, we'd have a one shot that would tee up the new series," Slott said.
"I went away and I came back with a bunch of different ideas. Here's how we could do Superior, and have it be something new. The first ones they didn't like. And then I came back with the next one, and they were like, 'That works,'" Slott continued.
The Superior Spider-Man Returns one-shot was largely a flashback, which means we still don't know how (or if) Otto regains control of Spider-Man's body. Dan Slott didn't give the answer away, but he did give us a few hints. "No magic, no clones, and no time travel."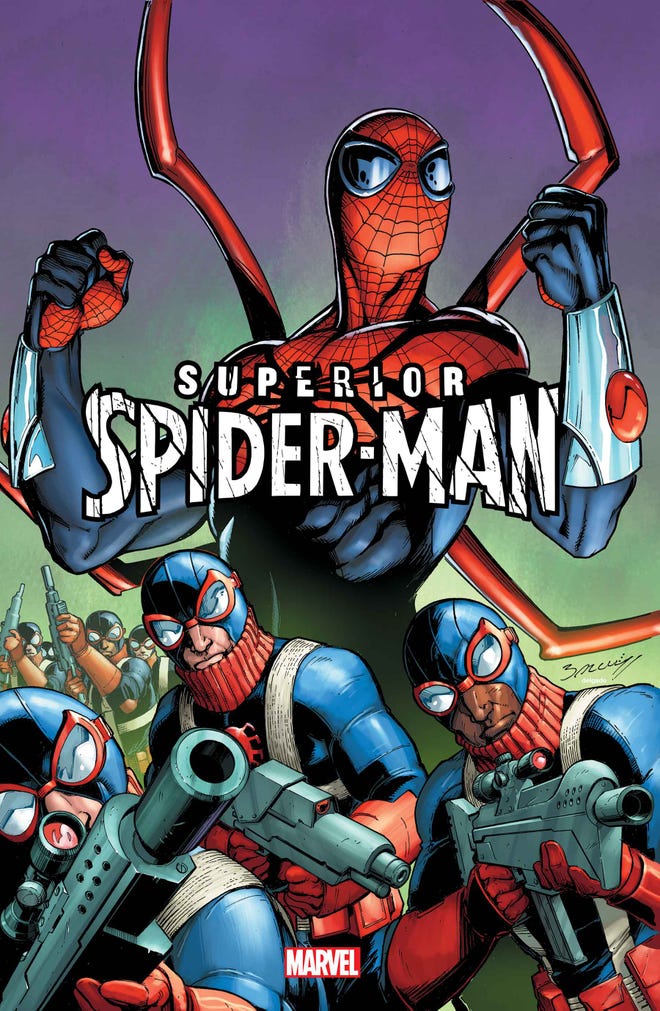 This story would have played out in Slott and Bagley's Spider-Man title, but Marvel had a plot twist of their own. "Well, it was going to be issues of Spider-Man, and they're like, 'No, it is Superior Spider-Man #1.' We wanted to keep the title Spider-Man, and then spray paint Superior at the top or something. That's one of the biggest battles I've had at Marvel that I've just flat out lost," Slott continued. "We have this book that we've seen the numbers, and it's one of Marvel's best-selling books. We're very proud of it, and now it's over at issue 11, because we've split it into two books (Superior Spider-Man and Spider-Boy). It's a great problem to have. It's one of those 'my diamond shoes are too tight' kind of problems."
According to Slott, the title will contain plenty of shocking moments, much like its 2013 predecessor. "One of the things I'm very proud of is that when you start reading the ongoing series, every issue ends with a twist. Every issue has some kind of 'didn't see that coming' moment. That is very much in the flavor of Superior. You're just going to have to keep reading... that's going to be the fun of this book, keeping everyone on their toes."
This is where Dan Slott's big warning comes in.
"My big word of advice is whenever a week is coming up where Superior Spider-Man is coming out that week, stay off the internet. Stay off Reddit, 4chan, and all the usual suspects. Don't go to Popverse! Stay off Popverse! Don't add a single click to Popverse....until you've read that week's Superior Spider-Man, then go on it twice! Click twice," Slott said.
Superior Spider-Man #1 is available on November 15.
---
Marvel makes more heroes worthy of Thor's hammer Mjolnir