Is Star Trek is going full Watchmen with 2023 crossover event?
Star Trek: Day of Blood is the franchise's first comic book crossover event
Crossovers between different Star Trek serials have always been a hotbed for great stories, and now the crossover is coming to Star Trek comics. In 2023, IDW Publishing will be releasing Star Trek: Day of Blood - a "universe-shaking" crossover event between its main Star Trek comic book series and the upcoming Star Trek: Defiant ongoing series.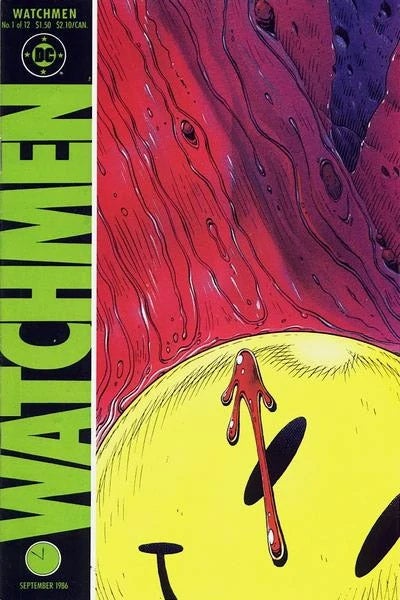 And it includes a nod to Watchmen by Alan Moore and Dave Gibbons.
Star Trek: Day of Blood will kick off May 6, 2023 with 'Prelude to Day of Blood' - IDW's 2023 Free Comic Book Day special, before spilling into the aforementioned Star Trek ongoing comic books.
The FCBD Star Trek cover with blood trickling down over a Starfleet communications badge is evocative of Dave Gibbons' iconic Watchmen #1 cover - one that IDW senior editor (and defacto lead Star Trek editor) Heather Antos knows well, and has used in her personal social media imagery.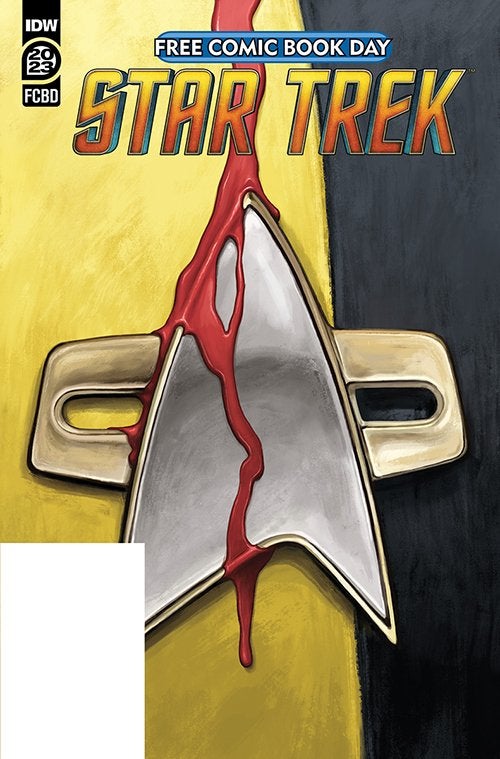 If its more than a surface level inspiration from Watchmen, could Star Trek: Day of Blood essentially be 'Who watches Starfleet?' The upcoming Star Trek: Defiant ongoing series is about a rogue group of Starfleet officers led by Worf on a mission outside the auspices of the Federation - which certainly sounds like something the Enterprise would want to curtail.
Taking the FCBD Star Trek cover at face value, the gold/black of the Starfleet uniform underneath is, during this period of Starfleet, for those working in engineering, security, and operations.
Star Trek: Day of Blood will be the first proper comic book crossover inside the Star rek franchise. Although Star Trek has had memorable comic book crossovers with other franchises such as X-Men, Green Lantern, Doctor Who, and even the Transformers, Day of Blood will be the first time two Star Trek comic book series have crossed over.
IDW is in the midsts of having the most thriving Star Trek era for comic books, with one ongoing launched in October 2022 (Star Trek), a second launching in March 2023 (Star Trek: Defiant), and miniseries for Strange New Worlds and the video game Star Trek: Resurgence underway. It even recently had a limited series for Picard and Lower Decks.
This 2023 Star Trek comic book crossover comes just as the Star Trek TV shows are also planning a crossover. It's already been announced that Lower Decks ensigns Ensign Beckett Mariner (Tawny Newsome) and Ensign Brad Boimler (Jack Quaid) will appear in a hybrid live-action/animated episode of Star Trek: Strange New Worlds' second season in 2023.
---
Star Trek: Day of Blood launches May 6, 2023.
---
While there's good news, there's also bad news - the
2023 Star Trek Mission: Seattle convention has been canceled
.