All aboard the USS Cerritos! Star Trek: Lower Decks is now a comic book series
New Star Trek: Lower Decks comics series announced from IDW with Ryan North and Chris Fenoglio
Beloved animated comedy Star Trek: Lower Decks is making its comics debut in a brand new IDW series from writer Ryan North (The Unbeatable Squirrel Girl, Adventure Time) and artist Chris Fenoglio (Goosebumps, X-Files). The first issue of this series will debut on September 14.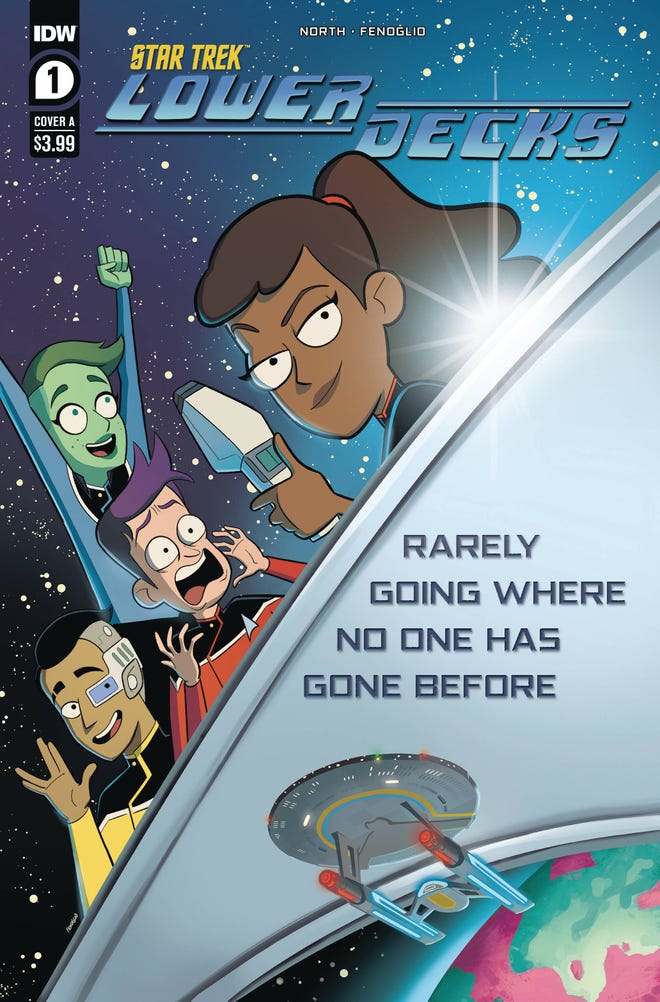 The official synopsis for the series reads: "Soon after leading her crew on a planetary expedition aimed at building bridges and advancing Federation technology, Captain Freeman begins to suspect that the planet and its people are not all what they seem... Meanwhile, the crew in the lower decks take to the holodeck, enjoying some much-needed recreational time-until a bloodthirsty visitor decides to join in on their games!"
Star Trek: Lower Decks follows the lives and adventures of the "lower deckers" (AKA low ranking officers) on one of Starfleet's minor starships called the USS Cerritos. The animated show is known for its humor drawn from a deep understanding and love for Star Trek and the many idiosyncrasies of its long legacy. In this way, it seems only logical to get an accomplished, sharp humorist with deep understanding of genre like Ryan North for the project.
The first season of Star Trek: Lower Decks premiered in August 6, 2020 on CBS All Access. It's second season ran in 2021 on Paramount+, and its third season is scheduled to air in the third quarter of 2022 on Paramount+.
---
Queer as Folk's Jesse James Keitel to guest star in Star Trek: Strange New Worlds. Read more about it here.