No frontier too final: Behind Star Trek's latest successful rebirth
While Star Trek hasn't been able to make its return to the big screen, its revival on television is just what the franchise needs.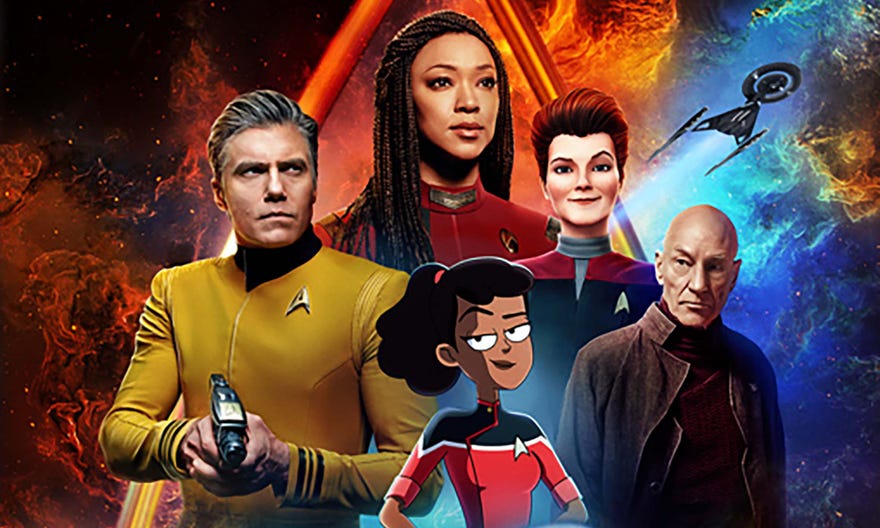 While Star Trek hasn't put a new feature film on the big screen since 2016's Star Trek Beyond, the franchise is thriving on television, with a growing number of new shows streaming on Paramount+. While the venerable science fiction franchise created by Gene Roddenberry has seen its fair share of revivals and resurrections, both cinematically and on television, before this particular era feels different and more vibrant than ever. More to the point, even with two shows of this new wave in the midst of making their long goodbyes, this feeling that Star Trek is more ubiquitous and relevant than ever has not noticeably diminished.
Here's a look at the current era of Star Trek programming and what particularly distinguishes it from previous waves. This includes a look at the various series making up the franchise's Paramount+ revival and how they help redefine what Star Trek can be in the 21st century. Star Trek has always espoused the exploration of the final frontier but, if its latest chance at resurrection has shown anything it's that the franchise itself has no conventional frontiers to confine it.
The third coming of Star Trek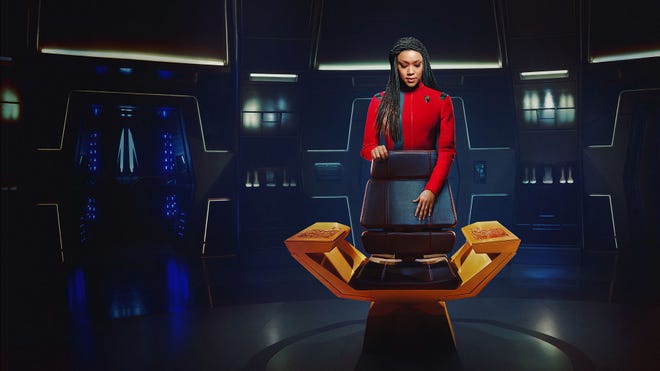 This Star Trek revival serves as something of the third generation for the franchise, following its launch with Star Trek: The Original Series in 1966. After the television series was canceled in 1969, the franchise was resurrected in 1979 with a series of feature films, starting with Star Trek: The Motion Picture. As the original crew reunited across six movies, the franchise gained its second wind on television, starting with 1987's Star Trek: The Next Generation, which ran for seven seasons until 1994.
As the Next Generation cast inherited the franchise's silver screen ambitions, starting with the 1994 continuation film Star Trek Generations, two more television series would premiere, with Star Trek: Deep Space Nine in 1993 and Star Trek: Voyager in 1997. The subsequent underperformance of the 2002 feature film Star Trek: Nemesis concluded TNG's movie future while the conclusion of the prequel television series Star Trek: Enterprise in 2005 ended its nearly 20-year revival on television.
It was filmmaker J.J. Abrams that led the charge to resurrect the franchise years later, starting with a 2009 soft reboot film simply titled Star Trek. Successfully reinvigorating the franchise while positioning it for a new audience, the reboot was followed by two direct sequels, concluding with Star Trek Beyond, while Star Trek returned to television with the series Star Trek: Discovery at the helm of ViacomCBS' fledgling premium streaming service, then branded as CBS All Access before rebranding itself as Paramount+ in 2021 while new Star Trek shows would follow Discovery's lead.
J.J. Abrams' lasting influence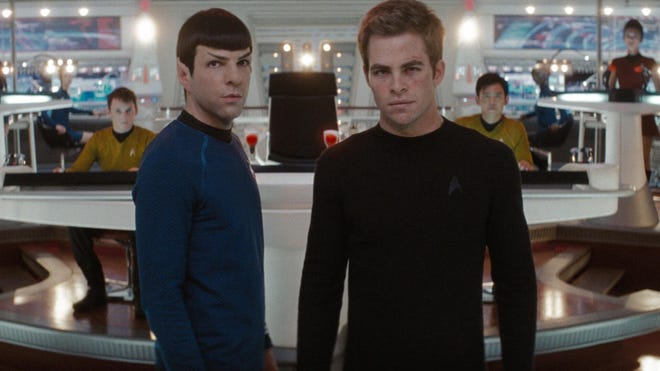 While Abrams' reboot trilogy was set in its own divergent timeline, referred to by fans as the Kelvin Timeline in reference to the prominent appearance of the USS Kelvin in the 2009 reboot's prologue, the current generation of Star Trek television programming remains visibly influenced by it. This is likely in no small part due to the guiding presence of Alex Kurtzman, who oversees Paramount+'s Star Trek programming and had served as a producer and co-writer on the 2009 Star Trek reboot and its 2013 sequel Star Trek Into Darkness.
The Kelvin Timeline was defined by a greater emphasis on bombastic action, redesigned looks for much of the franchise's mainstays, including the Klingons, and an overall higher production budget. Many of those sensibilities are retained by the new wave of Star Trek programming, particularly Star Trek: Discovery, which originally began as a war show pitting the Federation against the Klingon Empire. Though this war narrative would be resolved by the end of the first season, the cinematic level of storytelling, rather than episodic stories, and action-driven spectacle would remain across Discovery and the subsequent Star Trek: Picard.
Star Trek's brightest future lay in its past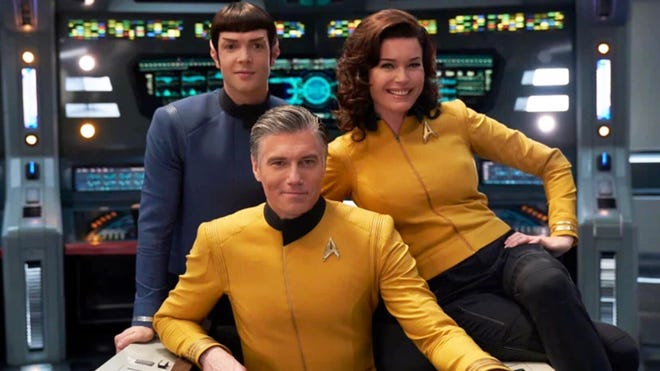 While Star Trek's rebirth was forged in the fires of war, the franchise has brought the idealistic futurism that has defined it as an extension of the '60s New Frontier sensibilities. This tonal return to form was largely embodied by the arrival of Captain Christopher Pike, established in TOS as the USS Enterprise captain before James Kirk and played by Anson Mount on Discovery's second season. Pike's leadership style was in clear optimistic contrast to the previous cynical, hardened officers from Discovery's first season and the popularity of Mount's performance helped lead to the spinoff series Star Trek: Strange New Worlds being ordered while the tone across the Paramount+ slate elevated considerably as its characters rediscovered the value of hope in the face of hopeless odds.
Star Trek has also branched further into animated programming, following its previous short-lived attempt in the early '70s, Star Trek: The Animated Series. Star Trek: Lower Decks, created by Mike McMahan, pokes good-natured fun at Star Trek tropes and questionable moments across the franchise's entire history. This was followed by Star Trek: Prodigy, created by Kevin and Dan Hageman, which, while targeted towards younger audiences to guide them into the greater Star Trek universe, still brings a genuine sense of stakes and consequence as its cast learns and embraces Starfleet's idealistic mission.
The franchise's undiscovered country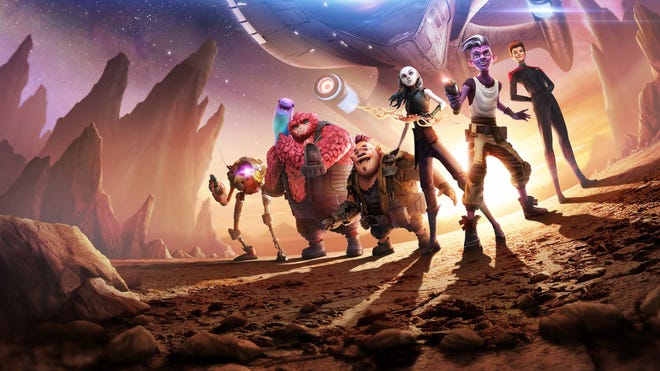 The Star Trek franchise itself is at another crossroads going into 2023. The first shows of this new wave are coming to an end, with Star Trek: Picard in April and Star Trek: Discovery's fifth and final season premiering some time in 2024. Both conclusions are somewhat planned, with Picard planned to end with its third season around the time of its second season premiere and Discovery taking additional time to film its final season after the decision to finish the show was reached.
However, even with these changes, Lower Decks, Prodigy, and Strange New Worlds are still going strong while talk off additional Star Trek series has persisted. Across its three remaining shows, Star Trek is in an interesting position, covering comedy, children-oriented animation, and classic, episodic adventure as Strange New Worlds poises for its second season premiere later in 2023. Picard and Discovery revived a property that had been dormant on television for over a decade, a revival that doesn't show any serious signs of slowing down.
More than just bringing a new generation of Star Trek programming to the forefront, the franchise's rebirth underscores the feeling that Star Trek operates better on television than on the big screen. That isn't to say that there aren't excellent Star Trek films – The Wrath of Khan, The Voyage Home, and First Contact being prime examples of stellar movies – but the television format seems a much better fit for the type of storytelling the franchise is best known for. A cinematic follow-up to Star Trek Beyond runs the risk of distracting from all the progress the television series have been making for years. Star Trek continues to grow and find new audiences while honoring what came in its earlier days and, with its multi-pronged approach, it's the franchise's most effectively ambitious move to date.
---
Watch Patrick Stewart, LeVar Burton, Kate Mulgrew, Jameela Jamil and more at NYCC's Star Trek Universe panel.