Paramount+'s Star Trek: Strange New Worlds season 2 ending explained
Let us help answer your questions about the Star Trek: Strange New Worlds season 2 finale
We're here - the end of the second season of Star Trek: Strange New Worlds on Paramount+. No spoilers (yet, anyway) but it feels pretty good - and feels even better knowing a third season has already been ordered.
Part of the reason Strange New Worlds works is its ability to put the Star Trek slant on a variety of genres. We've watched a courtroom drama mirroring current social events, a time traveling adventure, plenty of romance, an animated crossover, and even a musical episode.
And now with the Star Trek: Strange New Worlds season 2 finale on Paramount+, we have something even more different.
Spoilers ahead for Paramount+'s Star Trek: Strange New Worlds season 2, episode 10, 'Hegemony.'
Captain Marie Batel and the Cayuga help a colony on the planet Parnassus Beta, which is on the fringe of Federation space. Nurse Chapel hitches a ride on her way to her new research fellowship, and helps in the efforts to inoculate the residents. While Batel is on a call with Captain Pike, the visuals become glitchy until the signal is lost. It is all a precursor to an invasion by the fierce reptilian alien species known as the Gorn. The Federation have an uneasy peace with the Gorn, so Pike must tread carefully to launch a rescue effort.
You probably have plenty of questions following 'Hegemony,' and we'll try our best to answer them. Let's explore the events of the Star Trek: Strange New Worlds season 2 finale.
What happens between Spock and Nurse Chapel?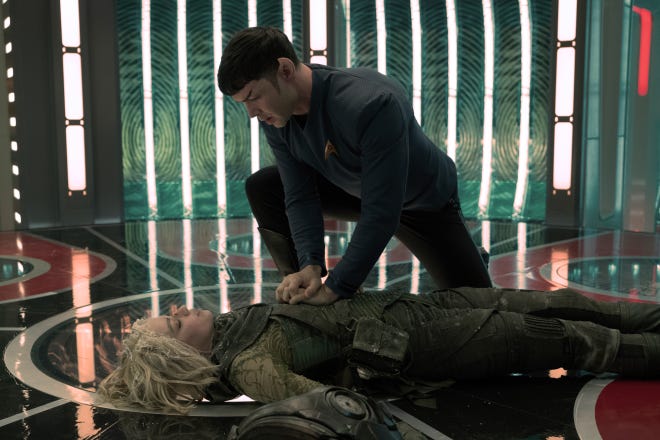 Nurse Chapel is on board the Cayuga when the Gorn attack, and the destroyed remains of the ship when the Enterprise arrives doesn't inspire much hope. Though everyone is worried about their crewmate, they must soldier on and devise a way to save the rest of their people on Parnassus Beta. Ensign Uhura and Chief Engineer Pelia formulate a plan to destroy the Gorn's communication jamming device by using the debris of the Cayuga in space.
While Spock places thrusters on what's left of the Cayuga's saucer, Chapel regains consciousness and sees her friend outside a window. The pair reunite to take down a scavenging Gorn. They don't have much time to savor the moment as they are both needed elsewhere, but their brief holding of hands as the ship rockets down to the planet is enough reconciliation.
What happens between Pike and Batel?
Thanks to some fancy flying from helmsman Ortegas, Pike leads a rescue party onto Parnassus Beta. They discover that Batel has gathered the remaining survivors, and they are hiding out from the Gorn. A resourceful Starfleet engineer (more on them later!) fabricates a machine that can mimic Gorn transponders allowing any ship that uses it to hide in plain sight from the enemy. Unfortunately, the machine is amongst the wreckage of the engineer's ship, so Pike and Batel join him to retrieve it.
Which character from the original series appears in the Star Trek: Strange New Worlds finale?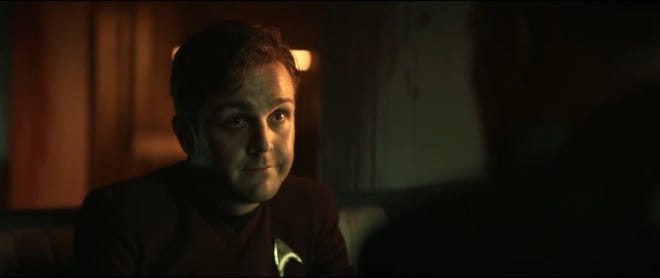 The engineer is none other than Montgomery 'Scotty' Scott. This Scott is younger than the one first seen in Star Trek: The Original Series (TOS). He is a lieutenant junior grade stationed on the solar research vessel the Stardiver. He was monitoring solar flare activity one system over when the Gorn overwhelmed the ship. Scott escaped in a shuttle and landed on Parnassus Beta due to mechanical failure. He was one of Pelia's best students at the Academy but also inherited some of her worst traits. Scotty is played by Martin Quinn.
How does the Star Trek: Strange New Worlds finale end?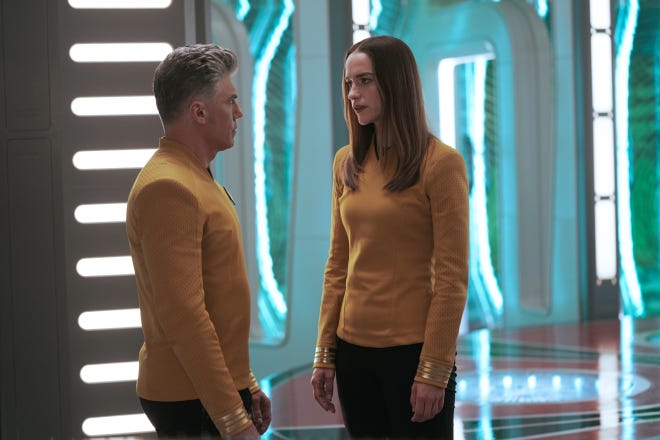 While Pike, Batel, and Scotty rummage through the shuttle to find Scotty's machine, Batel encounters a lone Gorn youngling. The other two officers are perplexed that the alien doesn't attack until Batel confesses she is infected with Gorn eggs. She only has a day before they violently hatch from her body. Pike is unwilling to give up on his partner.
Meanwhile, Uhura and Pelia's plan to destroy the communication jamming device works, and the Enterprise is able to beam up Spock, Chapel, Pike, Batel, and Scott onboard. Alas, they aren't fast enough transporting the survivors and the rest of the away team, including Sam Kirk, La'an Noonien-Singh, Doctor M'Benga, and Ortegas. The Gorn capture them and begin an assault on the Enterprise. During the attack, Pike receives orders from Starfleet for an immediate withdrawal. He faces the tough choice to retreat and leave his people behind or mount a counteroffensive against several Gorn ships. We'll have to wait until season 3 for his decision.
Is there a Star Trek: Strange New Worlds post credits scene in the season 2 finale?
Star Trek television shows have started to incorporate post credit scenes in their season finales. Season 3 of Star Trek: Lower Decks was the first series to have one in the episode 'The Stars at Night.' The most recent season of Star Trek: Picard also had one. Star Trek: Strange New Worlds doesn't follow the trend and has no post credits scene.
Will there be a Star Trek: Strange New Worlds season 3?
In March this year, Paramount+ announced Star Trek: Strange New Worlds' renewal for a 10-episode third season. Filming was supposed to begin on May 2, 2023. However, that was the same day the Writers Guild of America went on strike. Combined with the Screen Actors Guild – American Federation of Television and Radio Artists strike, production on the new season stops until the strike ends.
When does Star Trek: Strange New Worlds season 3 begin?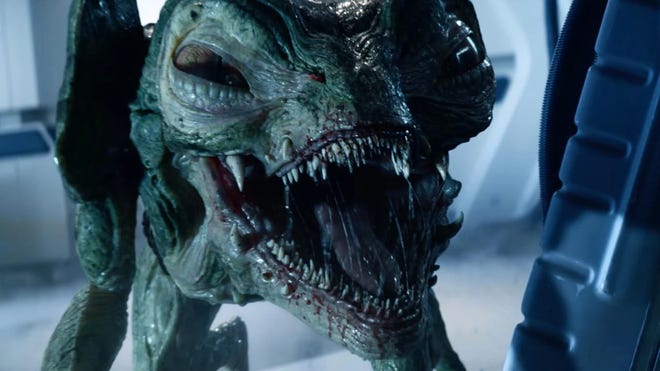 Considering the season 2 cliffhanger finale, the following season will not have a significant time jump and occur immediately after 'Hegemony.'
When will Leonard McCoy, Hikaru Sulu, and Pavel Chekov from TOS show up on Star Trek: Strange New Worlds?
With Montgomery Scott's appearance in 'Hegemony,' fans wonder when other main characters from TOS will make their way onto Star Trek: Strange New Worlds. After all, we do know they eventually become crewmen onboard the Enterprise. There is no news or teases whether there are any plans to introduce 'Bones' McCoy, Sulu, or Chekov on the series. We have an idea of what they were up to during the same time period.
How close are we in the timeline between Star Trek: Strange New Worlds and James T. Kirk becoming captain of the Enterprise and learning Captain Pike's final fate?
'Hegemony' takes place in 2259. James Kirk becomes captain of the Enterprise in 2265. In 2266, Pike has a tragic accident leaving him disfigured and in a life-support chair. One year later, in 2267, Pike would return to the planet Talos IV where the Talosians' power of projecting illusions would grant him a 'normal' remaining life.
For more on Star Trek and how to understand it all, we have a comprehensive
Star Trek watch guide
.