The Bad Batch panel memorialized its fallen member Tech at Star Wars Celebration Europe 2023
Yes, his death was hard... but it was necessary, according to those behind the show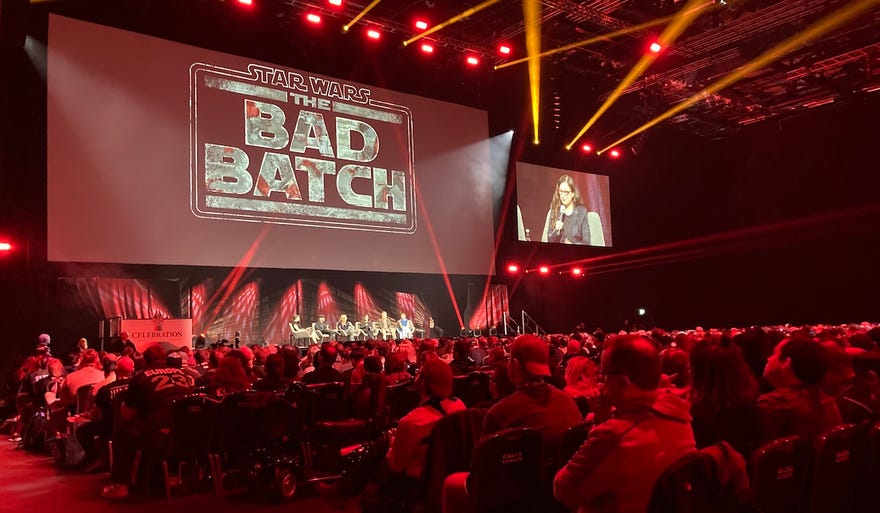 As much as Monday's Bad Batch panel at Star Wars Celebration was a, well, celebration of the popular animated series on Disney+, there was one dark cloud hanging over the hour-long conversation: the death of the Batch's Tech during the show's second season.
"It's hard to talk about it still. We don't get the scripts that much in advance, just a couple of days before. I knew that something was up, because [producers] Jim and Brad were particularly sensitive about, 'If you want to talk about something when you read the script.' Never did I think we'd ever lose one of the Batch," voice actor Michelle Ang (Omega) told the crowd. "To read that script, and to sort of sense it coming, it was like, 'no.' "It was really emotional."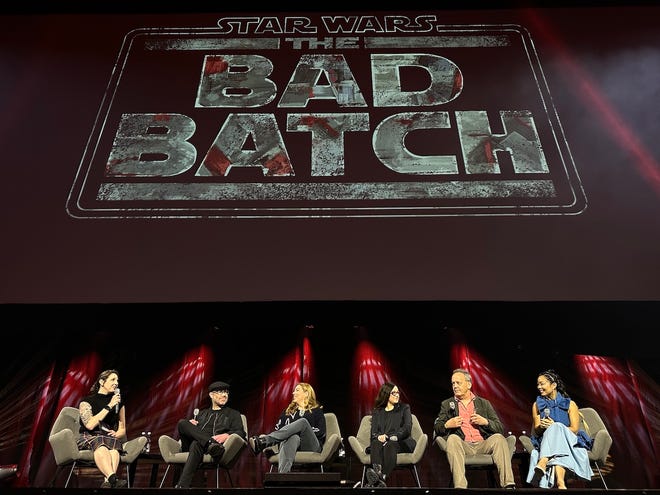 Dee Bradley Baker, who voiced Tech — as well as all of the other members of the Bad Batch — agreed. "It was difficult for me to say goodbye to any of the clones, but for one that has such an established story and for one that, for me, I felt closest to, it was hard," he said. "His sacrifice was heroic and intentional. It would be no less than any clone would wish for their final act of service… I'll never forget the guy."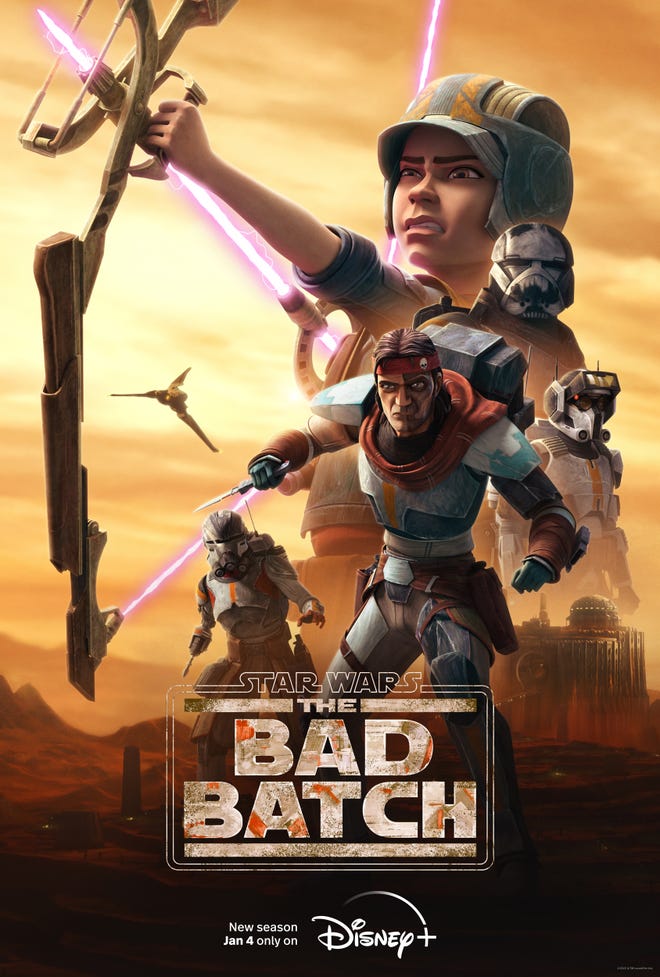 According to those responsible for the decision, it was sad to lose Tech… but also entirely necessary. "It was difficult to talk about, and it was difficult to write," showrunner Jen Corbett explained. "We felt that it was important to show, this is pretty much Hunter's worst nightmare. He's been saying all along, we have to be careful, we have to lay low." Supervising director Brad Rau agreed: "To cross over into the realm of the Empire, which they've been trying to avoid these two seasons… there had to be some consequence," he reasoned. "We knew, if they're going to go into the lion's den, there had to be a price to pay."
The way in which Tech died — sacrificing himself to free the others from a trap set by Grand Moff Tarkin — was also important thematically, Corbett said. "It speaks to how the Empire treats their soldiers. The Batch would have gotten away if Tarkin hadn't sent those shops to shoot down not only the Batch, but his own soldiers."
Baker pointed out that Tech's final words — "When have we ever followed orders?" — act as a counterpoint to Crosshair's infamous "good soldiers follow orders" line from earlier in the season, saying "there's such a beautiful symmetry… that brings it back to the other end of that spectrum of blindly following orders to sacrificing yourself for your brothers."
Of course, Tech might not be the only member of the Batch to die before the show's end; the trailer for the final season shown exclusively to fans in the Celebration Stage at the end of the panel suggests that there's plenty more opportunity for tragedy before everything wraps up.
---
Star Wars: The Bad Batch will return in 2024 for a third and final season