Discover the perfect Star Wars comic for you
Whether you're a Padawan or master, there's a Star Wars comic ready and waiting
A long time ago in a galaxy far, far away, an epic space battle began. Since its initial theatrical release in 1977, Star Wars has defined good versus evil and has continued to spawn countless other movies, television shows (including The Mandalorian), and a very lucrative run in the comic book medium. In fact, the original Star Wars comic series helped keep Marvel Comics afloat after its debut in the late '70s. This came as a surprise, as before that comic books based on movies didn't traditionally sell well.
Just as there is a Star Wars film for every type of viewer, there is a Star Wars comic for every type of reader! These books should be read and enjoyed by every fan, regardless of where you may fall on the scale. From new fans to existing fans, and even younger readers, the Star Wars galaxy accepts everyone.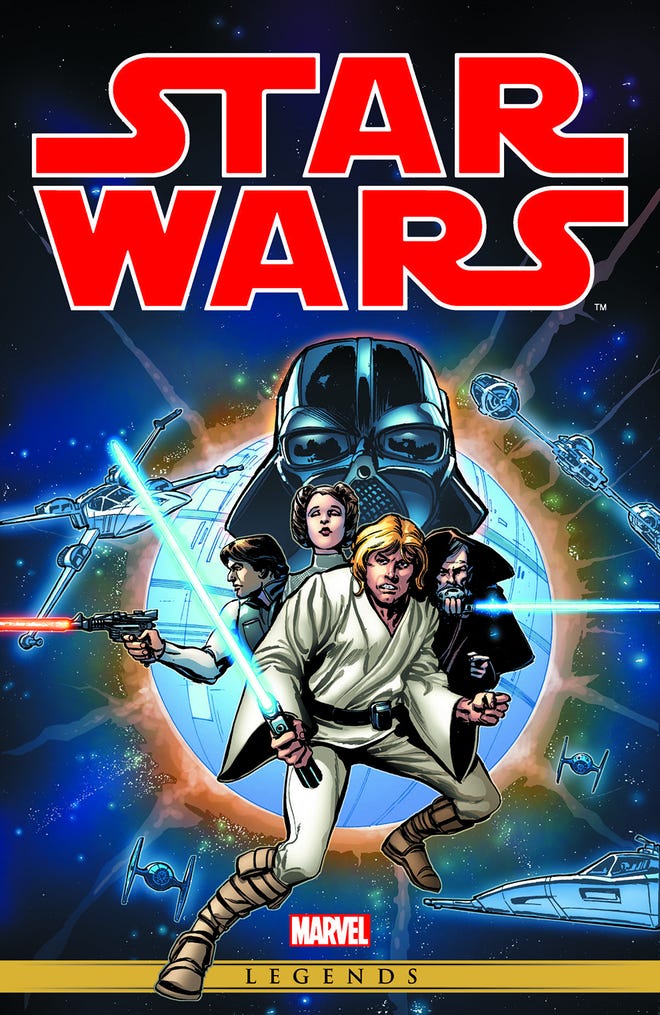 For new Star Wars fans
Star Wars: The Original Marvel Years Omnibus Volume 1 - The comic series takes place after A New Hope and follows the main cast as they go on new adventures prior to The Empire Strikes Back. This series gives more insight and depth to Luke, Leia, Han, and Chewbacca, while also introducing new characters to the fray, such as Jaxxon and Chihdo.
Star Wars: Darth Vader Volume 1: Vader - Vader follows Darth Vader right after the ending of A New Hope. This gives new fans perspective as to what the war looked like on the Sith's side. This series adds depth to this already complicated character, while also giving us some insight into some other popular antagonists, including Lando Calrissian and Boba Fett.
For existing Star Wars fans
Star Wars: Skywalker Strikes Volume 1 - Right after the destruction of the Death Star, our heroes set out on new adventures. Volume one gives us Luke against Darth Vader, while Leia and Han team up for a secret mission. This book also gives Obi-Wan fans more background, and Boba Fett makes an appearance.
Star Wars: Tales of the Jedi Volume 1 - Want to know the history of the Jedi? Tales of the Jedi takes place more than 25,000 years before Anakin was appointed as the chosen one and gives fans a proper origin of the Jedi order. This Dark Horse Comics era series is a must for fans who want to know the history of the Jedi!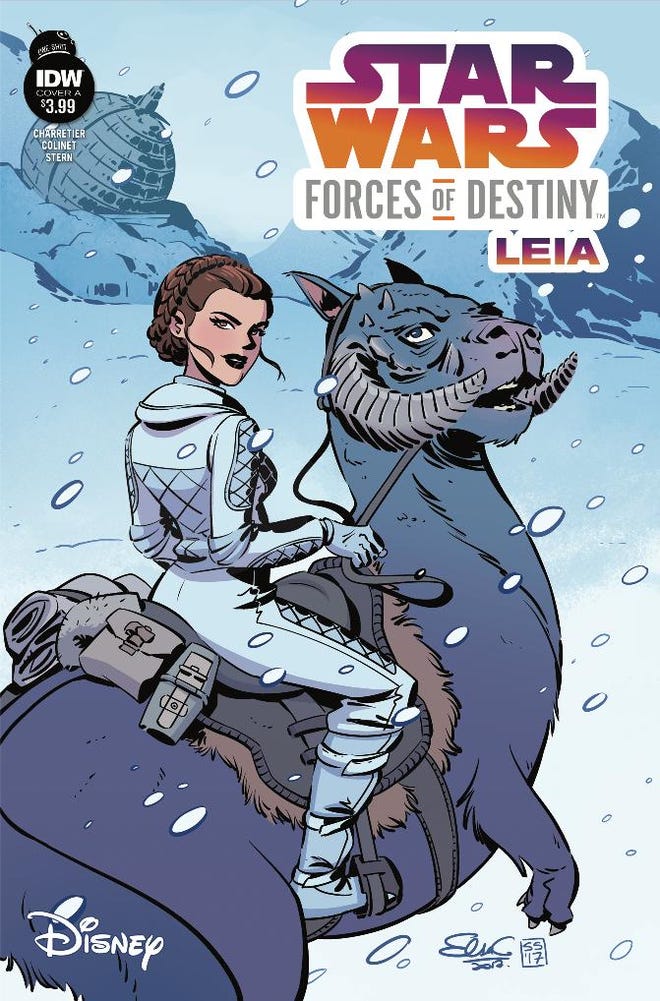 For girl power in Star Wars
Star Wars: Forces of Destiny - If you're looking for more adventures featuring Ahsoka, Leia, Padme, Hera, Rey, and sisters Rose and Paige Tico, look no further. This all-ages book features beautiful artwork and stories starring some of the most powerful women in the galaxy. This graphic novel is a must for every reader!
Star Wars: Age of Resistance: Rose Tico - This one-shot gives fans a proper backstory for Rose and her sister, Paige. This comic gives readers a chance to see why the sisters joined the Resistance and why their bond was so important.
For young Star Wars readers
Star Wars Adventures - This series is perfect for readers under the age of 13, but it can be enjoyed by fans of all ages. Star Wars Adventures follows her galactic heroes and villains and builds on worlds many of us already know. This series features 11 trade paperbacks (and one omnibus), perfect for voracious readers.
Star Wars Clone Wars Adventures - If you're looking to dive deeper into the Clone Wars events, this is a great series. Appropriate for readers under 13, this can be enjoyed by Star Wars fans of all ages. This series is stuffed with adventure and character development but doesn't feel weighed down by it.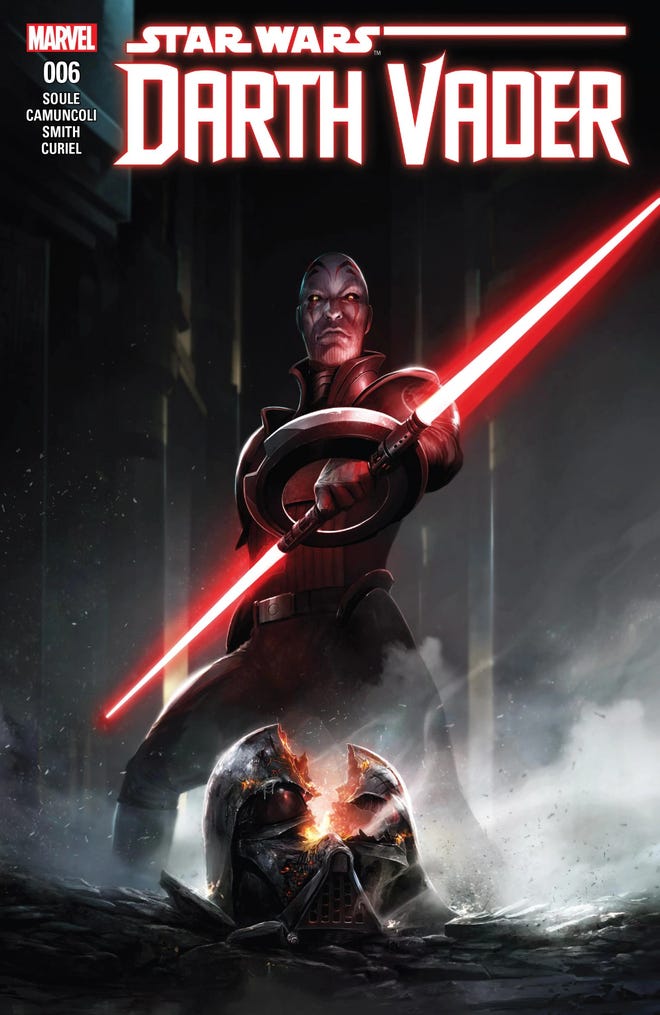 For investors
Star Wars #1 - When Marvel's Star Wars was adapted into a comic book in 1977, it introduced all of the key characters from A New Hope into the medium. This comic would inevitably spawn the thousands of comics that are available today. While this book does fluctuate in value, it's a key book and one worth investing in and can be found for under $500 on the lower, ungraded end. Graded copies typically command more money, so expect to pay over $2,000 for a high-graded copy.
Star Wars: Darth Vader #6 - This issue introduces the Grand Inquisitor, who falls under the leadership of Darth Vader. As a top-ranking Jedi hunter, this character has not made an appearance in any other medium yet – though that could change at any given moment. This speculation book might be worth looking into, as copies can be found for under $100.
For those looking for the most valuable Star Wars comic ever
Star Wars #1 - The 35 cent variant - Price variant comics typically do command more money than the normal price variant. Why is this issue more valuable than the normal 30 cent issue? For one, price variants are different – many collectors find this appealing. Price variant covers usually indicate an international run with a limited national release. Secondly, fewer than 1,000 copies of this specific issue are known to exist. This comic can fetch upwards of $14,000 if it's a high grade, while a lower grade copy will fetch you just shy of over $1,000.
---
Want to keep up to date with all things Mandalorian? We're here to help, with a post of everything you need to know about season 3.