Star Wars: High Republic character Vernestra Rwoh to debut in live action with Disney+'s The Acolyte
Justina Ireland's Vernestra Rwoh is going to be part of the new series from Russian Doll creator Leslye Headland
A day after the first teaser for upcoming Star Wars series The Acolyte on Disney+ debuted at Star Wars Celebration Europe 2023, it's been revealed that the new series will feature one of the central characters from the publishing program The High Republic in their onscreen debut, with Russian Doll's Rebecca Henderson playing Vernestra Rwoh in the new series.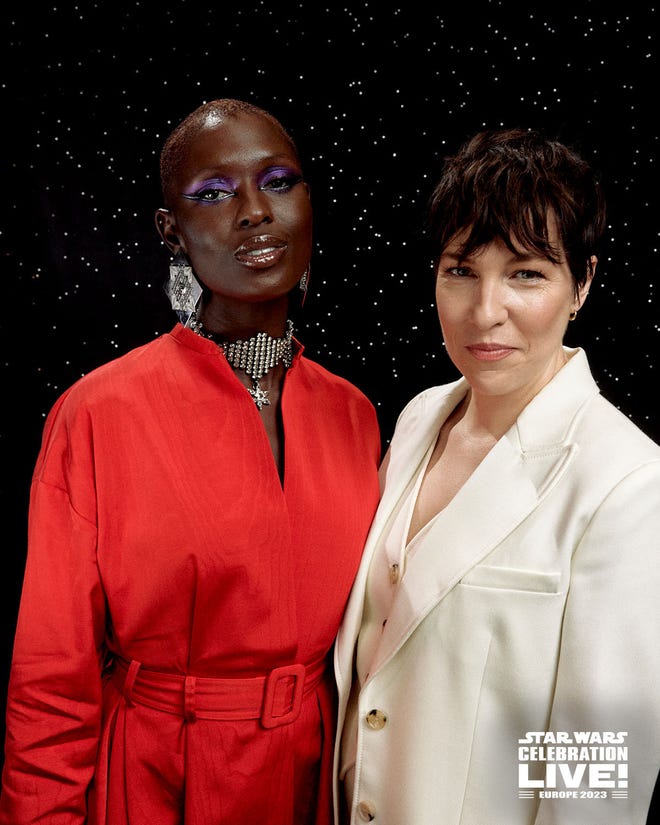 The announcement was made by The Acolyte showrunner Leslye Headland at the end of the High Republic panel at Star Wars Celebration Europe Saturday afternoon; Headland also spoke about wanting to make a connection between the High Republic — a publishing-only program telling stories set hundreds of years before the events of Star Wars Episode I: The Phantom Menace, during an era where the Jedi were in their prime — and her series because of her own love of Star Wars novels and the Star Wars publishing programs as a whole.
The Acolyte is officially set in the 50-year gap between The High Republic era and the events of The Phantom Menace; Headland has previously said that she wanted to tell a story set at a time when the Jedi were triumphant, without stepping on the toes of pre-existing stories.
Vernestra Rwoh was a character who debuted in 2020's Star Wars: The High Republic - Light of the Jedi, written by Charles Soule; she was created by Justina Ireland originally for the YA novel Star Wars: The High Republic - A Test of Courage, which was published in 2021. A teenager in her High Republic appearances, she is nonetheless a full Jedi, and not a Palawan learner — and one who is still learning exactly what that means.
The official Star Wars tweet announcing Henderson's involvement in The Acolyte stated, curiously, "Recognizing our mistakes and doing better is the path of a Jedi." Whether or not that is a clue as to what Rwoh's ultimate fate in The High Republic remains to be seen, of course.
The Acolyte will debut on Disney+ in 2024.
---
Check out everything that Popverse is covering this weekend in London at Star Wars Celebration..