Upcoming Star Wars movie to follow new Jedi Order led by Rey, will star Daisy Ridley
Daisy Ridley will be returning to her role as Rey, as announced at the Star Wars Celebration 2023 in London.
This year's Star Wars celebration certainly did not want for, well, stars. Rosario Dawson appeared on stage, Pedro Pascal sent a heartwarming message via video, and directors like James Mangold got to explain their upcoming projects in the Star Wars universe. But perhaps the most exciting guest (so far!) arrived on stage after the announcement of a new film based on a new Jedi order, when Daisy Ridley took the stage.
The project was introduced to the festival by director Sharmeen Obaid-Chinoy, who Star Wars fans learned would direct a secret film last October. That project, it appears, is a continuation of the events of Rise of Skywalker, focused on a new Jedi Order springing from the ruins of the first. "I'm attracted to the promise of a new Jedi Order," said the director, "and immersing myself in a Jedi Academy with a powerful Jedi Master."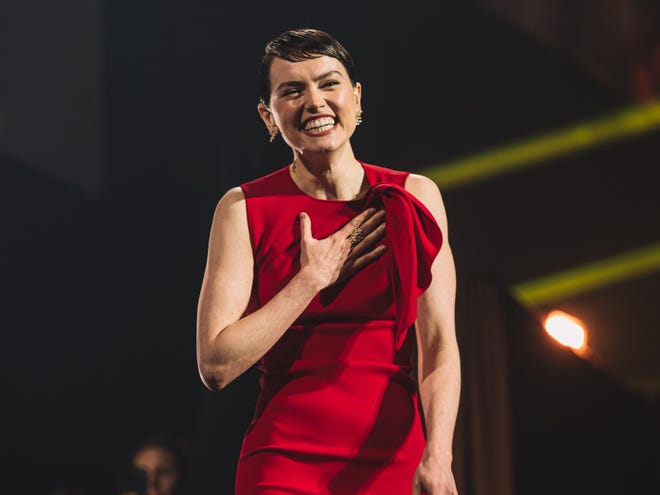 That Jedi master turned out to be none other than Rey herself, as Daisy Ridley made a triumphant entry onto the stage. Deafening applause rang from the crowd as Ridley beamed to the gathered fans with a cheeky, "Hello Celebration!"
"My heart is pounding," Ridley continued. "I am so, so thrilled to be at the Celebration with all of you in London. [...] I am very thrilled to be continuing this journey."
---
For more news from a Galaxy Far, Far Away, head to Popverse's full coverage of the Star Wars Celebration 2023.