Star Wars' The Acolyte: The plot, the cast, and release date
Lucasfilm has revealed more details on the Star Wars' Disney+ show The Acolyte
The future of Star Wars is beginning to come into focus - with a deeper look at its past. Lucasfilm has revealed the principal cast of the upcoming Disney+ series The Acolyte, a prequel to the prequel trilogy.
Who makes up the Star Wars' The Acolyte cast?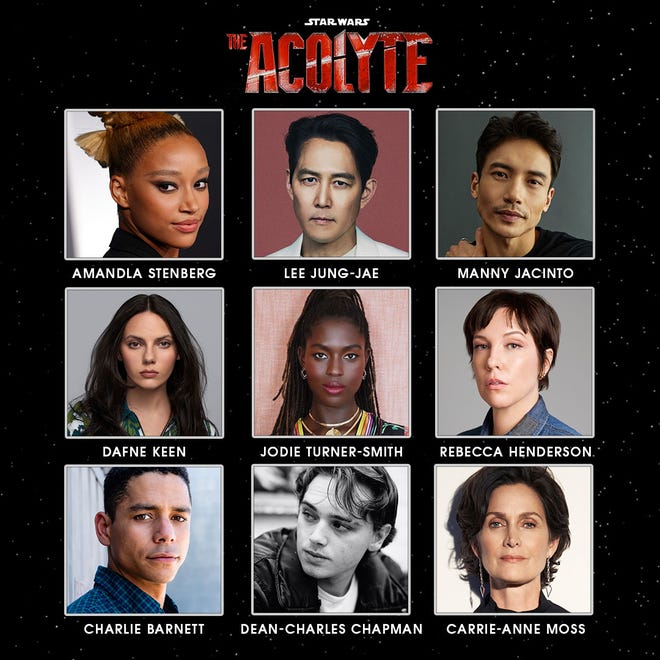 Lucasfilm has principal cast of the upcoming live-action TV series The Acolyte. The cast, with their character names as-yet-unrevealed, are:
Amandla Stenberg (The Hate U Give)
Jodie Turner-Smith (Queen & Slim)
Lee Jung-jae (Squid Game)
Manny Jacinto (Nine Perfect Strangers)
Dafne Keen (Logan, His Dark Materials)
Rebecca Henderson (Inventing Anna)
Charlie Barnett (Russian Doll)
Dean-Charles Chapman (1917)
Carrie-Anne Moss (The Matrix)
Margarita Levieva (In From The Cold))
What is Star Wars' The Acolyte about?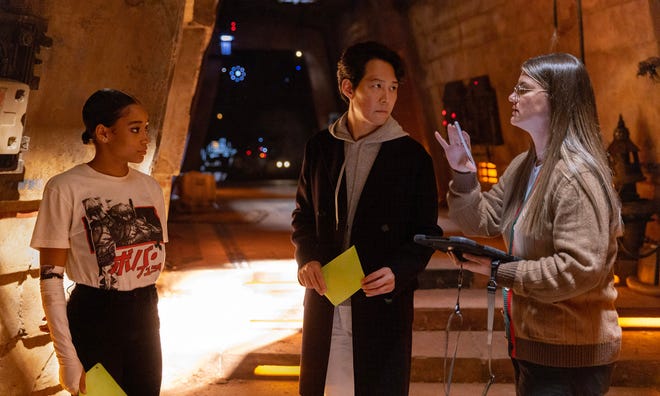 Originally reported back in April 2020, The Acolyte is a female-centric Star Wars serial set roughly 100 years prior to the events of Star Wars: The Phantom Menace.
According to actor Dafne Keen, The Acolyte will explain how the Sith infiltrated the Jedi.
"The Acolyte is a mystery-thriller that will take viewers into a galaxy of shadowy secrets and emerging dark-side powers in the final days of the High Republic era," reads Lucasfilm's description of the project. "A former Padawan reunites with her Jedi Master to investigate a series of crimes, but the forces they confront are more sinister than they ever anticipated."
Who is creating Star Wars' The Acolyte?
The Acolyte is headed up by Russian Doll's Leslye Headland, acting as showrunner, director of the first episode, and executive producer.
She is joined as executive producers by Lucasfilm head Kathleen Kennedy, Simon Emanuel, Jeff F. King, and Jason Micallef. Rayne Roberts and Damian Anderson are onboard as producers.
How many Star Wars' The Acolyte episodes are there?
Lucasfilm has announced The Acolyte will run for eight episodes. There's a possibility, like all TV shows, that it could be renewed for a second season.
Cameron Squires has been confirmed as part of The Acolyte writing room as well.
When will Star Wars' The Acolyte debut?
Although the Acolyte's debut date on Disney+ has yet to be revealed, we know that filming on the series began in October 2022 under the working title 'Paradox.' Based on the production cycle of recent Disney+ Star Wars TV series, that would peg The Acolyte to debut timetime in the fall of 2023.
---
Here's how to watch Star Wars in order - by release date or chronologically.