DC's upcoming movie and TV slate news sold out the comics its based on - and DC responds with fast reprints
A number of titles that inspired James Gunn and Peter Safran's new DCU are being rushed back to print
Turns out, linking comic books to upcoming movies really does help sales. DC has announced that, in the wake of the announcement of the initial DC Studios film and television slate, it's rushing a number of titles back to print to fill demand for the source material of the next big cinematic thing.
In a mailer sent to retailers, DC explained, "Following the recent announcements of thrilling new projects from DC Studios heads James Gunn and Peter Safran, demand has spiked for multiple key titles in DC's backlist — and DC has headed back to print on a number of titles connected to our upcoming film and TV slate! New editions of Batman & Robin Vol. 1: Batman Reborn ($19.99 SRP), Batman and Son ($19.99), Booster Gold: 52 Pick-Up ($19.99), Creature Commandos ($24.99), The Authority Book One ($29.99) and Wonder Woman: Paradise Found ($19.99) are all now available to order, and will start arriving in stores on April 25. Plus, the 2023 edition of Wonder Woman: Paradise Lost ($19.99) arrives at stores starting on May 9, and will be offered on DC's 2/26/23 FOC!"
A cover gallery of the new editions can be seen below.
It's worth noting that much of this increased demand appears to be organic, with only three of the seven titles listed above mentioned in DC Studios CEO James Gunn's earlier list of suggestions on Twitter of what fans should be reading.
"We've talked a lot about Woman of Tomorrow, but these are more of the comics inspiring #DCStudios and the new #DCU in these early days," he wrote at the start of the month, just days after the DC Studios announcement, referencing the Supergirl series inspiring the upcoming Supergirl movie. "That doesn't mean we're adapting all these comics, but that the feel, the look, or the tone of them are touchstones for our team," he continued, inviting fans to "check 'em out!"
The four books named in his tweet were:
All-Star Superman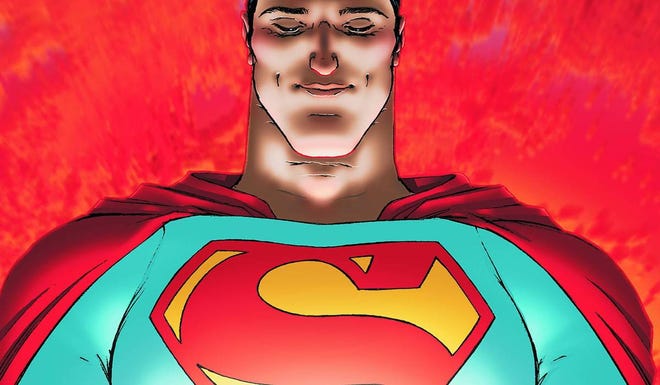 Grant Morrison and Frank Quitely's 2005 miniseries is as close to a definitive statement about who the Man of Steel is as can be imagined, with the two creators in perfect sync as they create a story about what is ultimately Superman's greatest superpower: his kindness. Which isn't to say there's a shortage of superfights and unlikely, fantastic storylines to explore along the way, including Lois Lane with powers, a day in the life of Jimmy Olsen, and Lex Luthor's final victory — and greatest loss. (All this, and a wonderfully fun story about the most Scottish Kryptonians you could imagine, although whether or not that joke parsed to anyone outside of Glasgow remains to be seen.) A masterpiece beloved by almost every fan of the Last Son of Krypton, and an ideal inspiration for Superman: Legacy.
Available in paperback as All-Star Superman.
The Authority by Ellis, Hitch, Millar, Quitely, et al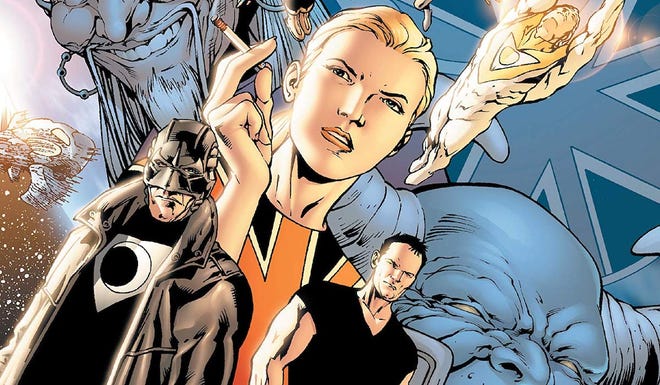 When it initially debuted in 1999, The Authority was a superhero book unlike any other, both in terms of its subject matter — a group of individuals who sought to save the world no matter what it takes, pushing past the traditional morality of the genre — and its execution, with the series by Warren Ellis and Bryan Hitch popularizing a maximalist storytelling approach that was described as "widescreen comics." Leaving the title after a year, Mark Millar and Frank Quitely took things even further immediately after, placing a political and contrarian emphasis on events and creating something intended to shock and startle the reader. Two decades later, these are still over-the-top, intentionally tasteless, startling reads.
Available in print in two volumes.
Batman by Grant Morrison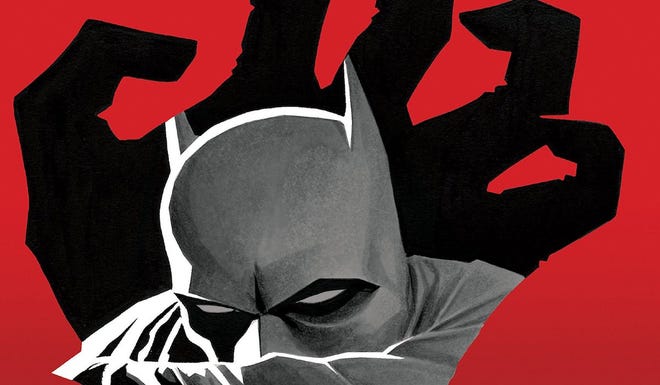 A second appearance by Morrison on this list, we know that this mid-2000s run has already inspired the introduction of Damian Wayne to the DCU — Morrison and Andy Kubert co-created the character for his debut in 2006's Batman #655 — but there's a lot to be said for Morrison's larger-than-life approach to the Dark Knight throughout this run. By including some of the more out-there elements of the hero's past (Time travel! Alternate realities! An international league of Batman-inspired heroes!) and adding a few more of their own invention, Morrison's Batman could stand in contrast to the more grounded versions from the recent past — and, if brought to the screen with a similar attitude, offer a fun counterpoint to the dark and brooding version of the character in the Matt Reeves movies.
Available in three omnibus editions.
Swamp Thing by Moore, Bissette, Totleben, et al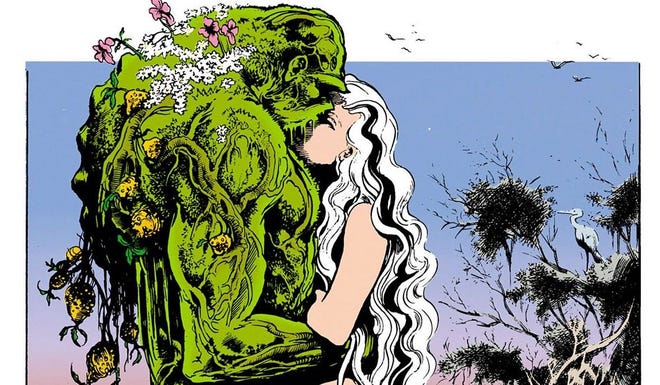 Alan Moore's reinvention of Swamp Thing — turning him from muck monster to a literal avatar of the environment — remains as breathtaking today as it did four decades ago when it was first published. It's not just that Moore and artists Steve Bissette, John Totleben, and others including Shawn McManus retrospectively changed the character's origins; they also dramatically changed the kind of series Swamp Thing was, in the process laying the groundwork for decades' worth of comics that followed. Without Swamp Thing, you don't get Sandman, or the Vertigo line, or much of Marvel's output from the last few decades. It's not simply that Swamp Thing is a thoughtful, beautiful, thrilling book in and of itself; it's also one of the foundational texts in comics history.
Available in a box set of paperbacks.
Supergirl: Woman of Tomorrow
Not included as an image, but named in the text of Gunn's tweet was this 2021 series by Tom King and Bilquis Evely that sought to recast Kara Zor-El as a character less sweet and perfect than she'd traditionally been portrayed, as only befits a teenager who has actual memories of the planet she's lost, unlike her more famous cousin. It's a tricky, yet rewarding series that manages to underscore how alien, and how human, Supergirl really is — which features some genuinely beautiful artwork from the underrated, peerless Everly and colorist Mat Lopes. Kara has never looked better, and never seemed more complicated and complex; if this is a sign of what's to come, consider it a good thing.
It's likely that, as the new DCU continues to take shape, Gunn will continue to share reading suggestions for the other announced projects — surely the Paradise Lost series is taking some cues from Wonder Woman: Historia in addition to the previously mentioned Wonder Woman collections, and given the choice of artwork to promote Lanterns, does this mean we should revisit the Green Lantern: Earth One books? — as well as whatever else is in the works behind the scenes. There are literally decades' worth of prime DC comic books to choose from in order to shape the future, and it's fun to imagine just what books are being brought off the shelf in the process.
Available in paperback as Supergirl: Woman of Tomorrow.
---
Read more about the new DCU and the many projects intended to appear.