The face of the Tapas webtoon empire in the US has quietly retired
The webtoon empire Tapas is having a major brain drain of senior leadership
The public face of the webtoon giant Tapas, at least here in North America, has left the company. Tapas' VP of Content Michael Son has retired from the company after a ten-year tenure.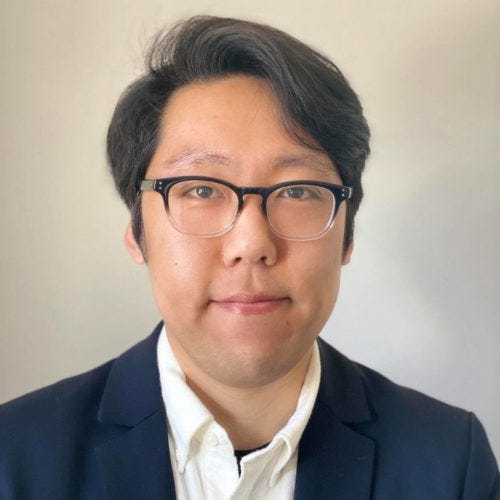 According to sources inside Tapas, Son actually retired five months ago - but news of his departure was kept quiet except to those within the company. His retirement, said to be in April 2023, is curious, taking place just a month after a very public round of layoffs at the company by its parent, Kakao - which included closing the company's entire South Korean office, and a few months after Tapas' founder (and CEO) Chang Kim quietely took a "sabbatical" from the company that, from what we understand, hasn't ended. Further, Tapas' editor-in-chief Gabrielle Luu left the company in May 2023.
Son joined Tapas in early 2013 when it was known as Comics Panda. He was the company's first English-language editor-in-chief, working out of its original small Burlingame, California offices. Son worked as the company's editor-in-chief for seven years, during which the company went through explosive growth - thanks to over $3 million from outside investors, as well as early hits from a creator base which the company boasted that by 2021 included over 61,000 creators.
In July 2020, Son was promoted to be VP of Content as part of growth plans that included the company's acquisition by Korean tech giant Kakao, and the hiring of a more robust editorial publishing team. In this new structure, Son was put in charge of a new division called 'Studio Tapas' which was to target prominent creators to develop original comics and prose for Tapas - as opposed to the more fan-oriented material Tapas primarily relied on to that point.
From what Popverse can gather, the quick exits of both Son and Luu have left the Tapas editorial team drained - with HB Klein and Brooke Huang being two of the sole remaining editors dealing with the Tapas' entire comics edotial workload.
This comes as larger shifts within the webtoon market are happening - from Amazon and Apple delving into the webtoon market, to the webtoon market's giant - Naver Webtoon - being in talks to become a publicly traded company in the US in 2024.
Editor's note: An earler version of this story failed to note Gabrielle Luu had also left the company recently.
---
2022 in Webtoons: The most popular webtoons of 2022 on Tapas and Webtoons.