The Charles M. Schulz Museum to offer free admission during their Peanuts Stamp Dedication Ceremony
The USPS will be releasing special Peanuts stamps to celebrate Charles M. Schulz centennial
To commemorate Charles M. Schulz's centennial, the U.S.P.S will be releasing a set of new postage stamps, and the Charles M. Schultz museum in Santa Rosa, CA will be celebrating this release with free admission and other festivities.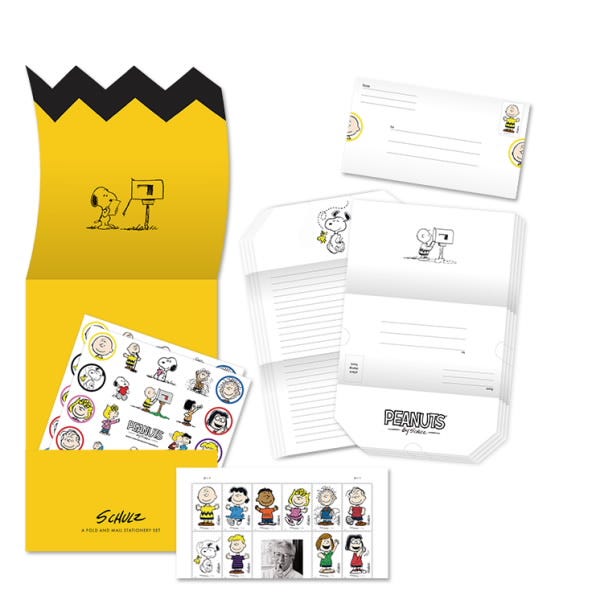 This First Day of Issue Stamp Dedication Ceremony will take place on Friday September 30, 2022 at noon and will include special guests (including Snoopy himself), a signing, and photo ops. The stamps and other USPS products - including stamps, a fold and mail stationery set, a Charles M. Schulz stamp portfolio, a Charles M Schulz pin with cancellation card, and a centennial Peanuts collection titled 'Nothing Echoes like an Empty Mailbox'- will be on sale from 11:00AM - 1:00PM at the event. Free admission will last from 11:00AM – 5:00PM.
Along with this Stamp Dedication Ceremony, the Charles M. Schulz Museum has been (and will be) celebrating Schulz's centennial through a special exhibition (The Spark of Schulz), a new imprint publication titled Charles M. Schulz: The Art and Life of the Peanuts Creator in 100 Objects (by Benjamin L. Clark, Nat Gertler, and The Charles M. Schulz Museum), and even a special ice show (Spark's Ice Spectacular) at the Snoopy's Home Ice rink across the street from the museum (fans will remember that Schulz was an avid ice skater).
---
To learn more about Stamp Dedication Day celebration, check out the
Charles M. Schulz Museum website
. If you're interested in ordering these items online, check out the
Charles M. Schulz USPS page
.
---
If you're too far away to take part in the festivities in Santa Rosa, maybe you can stop by the Billy Ireland Cartoon Library and Museum in Columbus, Ohio to check out their exhibit (also a collaboration with the Charles M. Schulz Museum) Celebrating Sparky: Charles M. Schulz and Peanuts.