Star Wars' the Mandalorian FINALLY steps into the world of Marvel Comics
Disney+ The Mandalorian season 1 adapted into Marvel Comic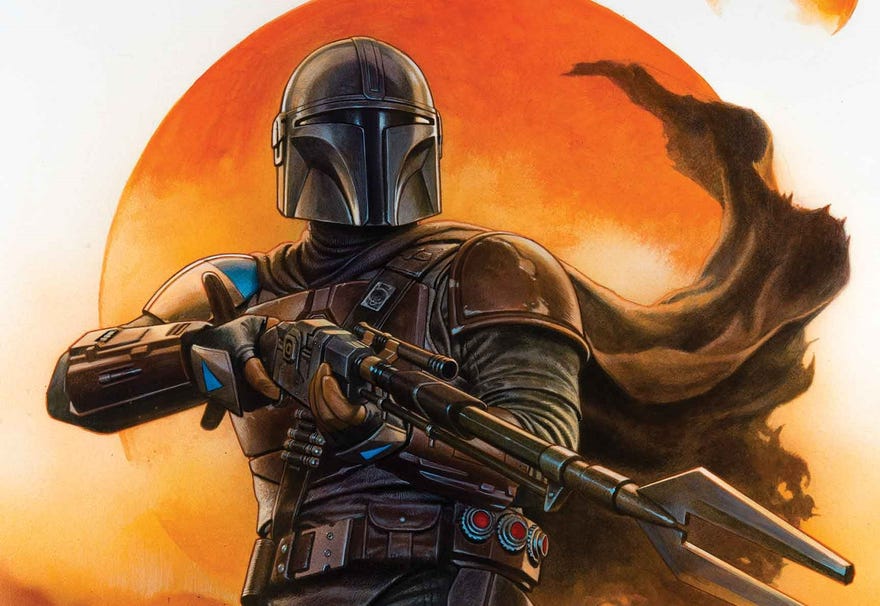 The Mandalorian is getting its very own comics adaptation in an eight-issue Marveel series titled Star Wars: The Mandalorian. This series will follow the adventures of Djin Djarin as he first meets The Child (AKA Baby Yoda AKA Grogu) and sets out on all those exciting adventures from season 1 of the Disney+ series, all told from a brand-new angle.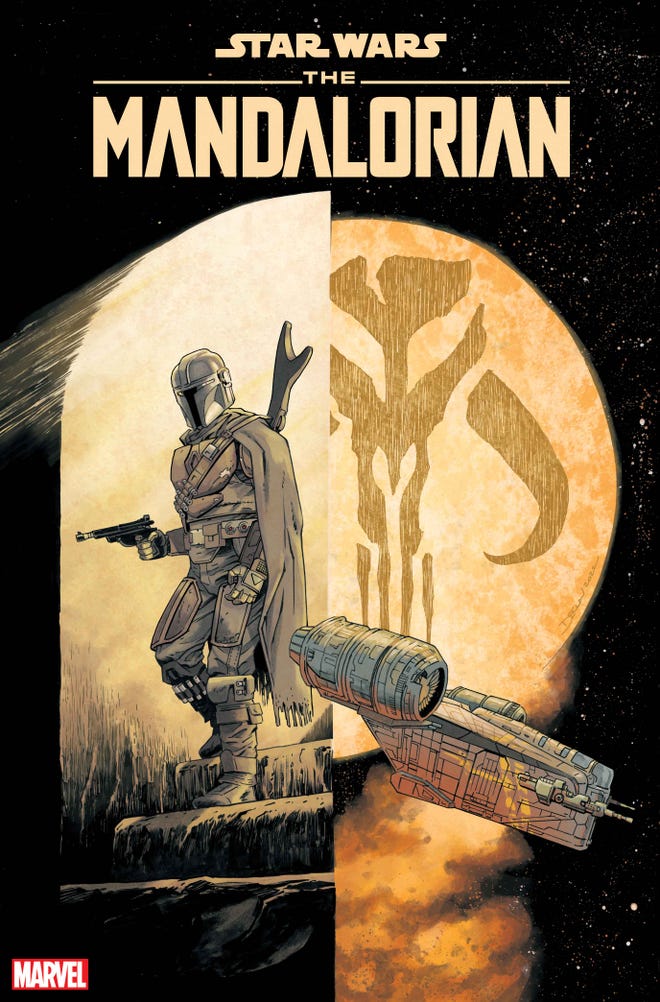 Star Wars: The Mandalorian will be written by screenwriter Rodney Barnes (Marvel's Runaways, American Gods), with art from Georges Jeanty (Buffy the Vampire Slayer: Season Eight), inks from Karl Story (Nightwing, Batman), and colors from Rachelle Rosenberg (Agents of SHIELD, Spider-Woman).
In a conversation with StarWars.com, Barnes said "I love Westerns, fantasy, science fiction, comedy, drama…it's a dream gig for any writer."
Jeanty added, " My look has always be[en] detail oriented, and with The Mandalorian there is so much going on with the character and in the background, and I look forward to adding visually to the already rich tapestry that makes up this universe!"
Sounds like a pretty good team!
The first issue of this series will have seven variant covers including a TV variant and a Pride variant by Phil Jimenez and Arif Prianto. Other variant covers will be illustrated by John Tyler Christopher, Declan Shalvey, David Aja, Leinil Francis Yu & Sunny Gho, and Nick Gindaux.
Both The Mandalorian and Marvel Comics will be at Star Wars Celebration later this month, with panels and perhaps even a few surprises.
Star Wars: The Mandalorian #1 will debut in stores and on digital July 6. A collection of the first four issues is already listed for a November 8 debut.
If you're looking forward to this new Mandalorian series and want to read up on some more Star Wars comics, check out our article on the best Star Wars comics for everyone (even you!).