The pop culture of all things: Chatting with proprietors of NYC comic shops at NYCC 2022
New York Comic Con features booths from some of the best comic shops in the city. We had a chance to chat with them.
Popverse: What's special about running a comic book shop in New York City, as opposed to other places around the world?
Gerry Gladston, Midtown Comics: Luckily, New York City is constantly featured in all of pop culture: movies, TV, books, comics… Marvel! All the Marvel comic books take place in New York City. So when people come into New York City, and they're interested in pop culture and all that stuff, they're gonna hit the landmarks. And we're the biggest landmark in Times Square when it comes to pop culture and comic books.
Nick Giangarra of St. Mark's Comics: New York City is sort of the center of the universe, so you've gotta be everything to everybody. That's sort of what we specialize in. We carry almost everything that's published, and we carry almost every genre under the moon, you know? It's all here. Figures and statues and all of it. We do it all!
Jimmy Chen of Montasy Comics: You see a combination of all people from around the world, as well as all the different people from the United States, because folks come over and take a look. So you get locals, you get guys that are from the states, and then you get guys from all over the world. We've had guys from Japan, Europe… Boston… Pennsylvania [laughs]. So it's really cool to see the different interests, and what excites them.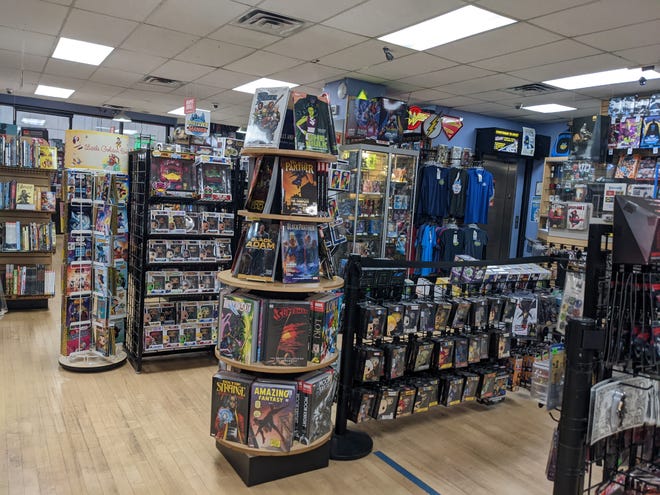 How does running a booth like this at New York Comic Con differ from a typical Wednesday at the regular shop?
Midtown Comics: [Laughs] Honestly, the only difference between being in the regular shop shopping, and in here shopping, is there's no new releases. That's the only difference. Other than that, just owning this booth and having this booth here is like having another shop for a few days.
St. Mark's Comics: New York Comic Con is different in that it's infinitely more people, all in the same day. It's a lot of the same stuff but just on a bigger scale. It's the same as what we do every week, just faster. There's less time to interact with every customer personally, less time to get to know who you're selling stuff to. But we like to think that we can make the same sort of recommendations that we do in the shop.
Montasy Comics: I think when you're talking about NYCC, it's sort of like the pop culture of all things, right? So when you're exhibiting it versus Wednesday, Wednesday may be about "oh, what's coming out? What are the new comics?" It's more comics-specific and comics-centric. New York Comic Con, yes, it is comics as well, but like I said it's more pop culture. So that allows folks who are into comics, or the comics-related, to see a lot more things. That's where you're seeing people who are into Spider-Man, but more from a movie, more from a toy, more from collecting [perspective], but not necessarily the comics.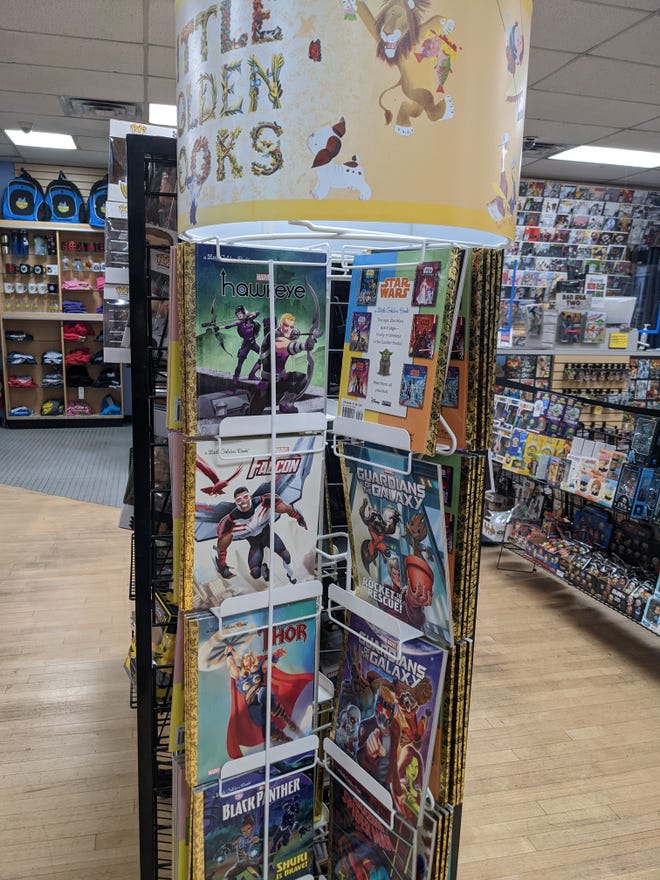 What's something unique about your store that makes it stand out from other comic book shops?
Midtown Comics: I don't wanna talk out of turn [laughs] but we always keep the customer in mind. And we never gouge them. So we never jack up prices on signed books. Anyone could tell you that when you buy a signed book from us, it's cover price. Unless it's a back issue, or it became, like, a Something is Killing the Children #1, we're not gonna jack up the price on something like that. So whenever we do a stock signing and get like a thousand, two thousand pieces, we never raise that price. The most we'll raise it is like a dollar, within a couple of weeks. But we don't gouge the customer. We've very customer-friendly and customer-based.
St. Mark's Comics: I would like to think that our vast selection, the spread of what we carry with everything that's published, but also that we do vintage stuff, which a lot of the other guys don't do anymore. So we've got vintage toys, vintage comics… probably going back to the 1930s at this point. We've even got toys going back to the 1950s. So we do just an incredible spread of stuff.
Montasy Comics: Leading into what we talked about with pop culture, we pretty much carry all products. Meaning, you're looking at it from Funko, from comics, from trading card games, from sports cards, entertainment cards… where people are surprised by the breadth of product we have, and we still have vintage comics, recent comics, and all the other things. So a family goes in, and they go in different directions. "I want to do this, I want comics, I want Funko, I want trading cards." So that to us is very different, because other comic shops typically carry comics and a little bit of other things. Whereas we're fairly evenly distributed with our products.
---
Comic book stores can be intimidating-- especially for beginners. But have no fear! Check out this Popverse article:
How do I comic shop?
---
Did you miss this year's NYCC? Or maybe you simply want to revisit it! Check out
Popverse's roundup of all of our coverage (including streaming panels) of this year's New York Comic Con
.